Noah Wyle is an American film, television, and theatre actor. He was nominated five times for the Primetime Emmy Award for Outstanding Supporting Actor in a Drama Series and three times for the Golden Globe Award for Best Supporting Actor-Series, Miniseries, or Television Film and as Tom Mason in Falling Skies. He was recently nominated for the Critics' Choice Television Award for Best Actor in a Limited Series or Movie Made for Television for The Red Line. His performance as the lead in TNT's sci-fi series "Falling Skies" earned him BuddyTV's #91 position on its list of "TV's Sexiest Men of 2011". Scroll down to know detailed information regarding his full biography, facts, birthday, wiki, famous for, family, wife, career journey, net worth, and many more.
Famous For
For his roles as Dr. John Carter in "ER", an American medical drama television series.
Fr playing Corporal Jeffrey Barnes in "A Few Good Men", Steve Jobs in the docudrama "Pirates of Silicon Valley" (1999), Dr. Kenneth Monnitoff in "Donnie Darko" (2001), and Flynn Carsen in "The Librarian franchise".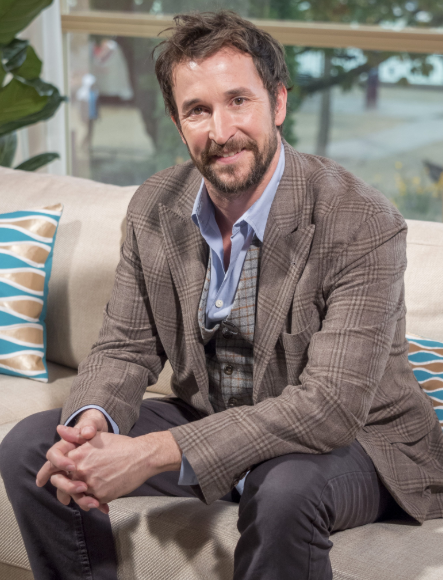 Source: @deadline.com
Early Life of Noah Wyle
Noah Wyle was born on June 4, 1971, in Hollywood, California, the USA. His father's name is Stephen Wyle who works as an electrical engineer and entrepreneur and his mother's name is Marjorie Wyle who is a registered orthopedic head nurse. His father was of Russian-Jewish descent and a follower of Judaism while his mother was "Episcopalian", a member church of the worldwide Anglican Communion. Wyle's parents divorced in the late 1970s, and his mother later married James C. Katz, a film restorationist. He has two siblings:- a sister named Alex Wyle and a brother Aaron Wyle born from his biological parents. Apart from his half-siblings he also has three siblings from his stepfather. Wyle's paternal grandparents, Edith and Frank Wyle, founded the Los Angeles Craft and Folk Art Museum, and his grandfather also founded Wyle Laboratories. Edith R. Wyle was an expressionist painter who also created The Egg and The Eye, a café and shop in the Miracle Mile district of Los Angeles. Wyle attended The Thacher School in Ojai, California, and graduated in 1989. After his graduation, he took an acting class on Hollywood Boulevard in Los Angeles. He has interfaith Religion involving in both Christianity and Jewish. His nationality is American and his ethnicity is White. as of 2019, he celebrated his 48th birthday. His horoscope sign is Gemini.
Career of Noah Wyle
Noah Wyle began his acting career in 1985, at the age of 14. His debut film was the western comedy film "Lust in the Dust" in 1985.
Wyle came into public-recognition and limelight after his appearance in an American medical drama television series "ER" in 1994 and was a major cast member of the show till its eleventh season in 2005.
However, in 2009, Wyle returned to ER during its fifteenth and final season for five episodes, including the series finale.
After appearing in several local plays in Los Angeles, he was cast in the box-office hit movie "A Few Good Men".

He also appeared in the feature Swing Kids as Emil Lutz, a leader in the Hitler Youth, and in the independent movie The Myth of Fingerprints with Roy Scheider, Blythe Danner, and Julianne Moore.
Additionally, he starred as Lancelot opposite Sheryl Lee in the Television movie Guinevere.
Recently, Wyle starred in the original film The Librarian: Quest for the Spear with Sonya Walger, in its sequel The Librarian: Return to King Solomon's Mines opposite Gabrielle Anwar, and in the third part of the series The Librarian: Curse of the Judas Chalice alongside Stana Katic.
His latest work dealing with The Librarian is a series called The Librarians. It focuses on 3 additional new librarians who are brought into the library at a time of cataclysmic events.
At the beginning of the series, Noah Wyle was more of a co-star, versus his original role of the main character. Following seasons, he had more and more appearances. Until, with the latest season, he 'supposedly' quit the job of The Librarian.
In 2018, Wyle is announced that he will portray as Daniel Calder in the eight-part limited series The Red Line.
On April 22, 2020, Wyle confirmed that he will join the unknown role to replace Timothy Hutton for the reboot series Leverage to reunite with John Rogers and Dean Devlin since The Librarians and he would be also direct two of the 13 episodes.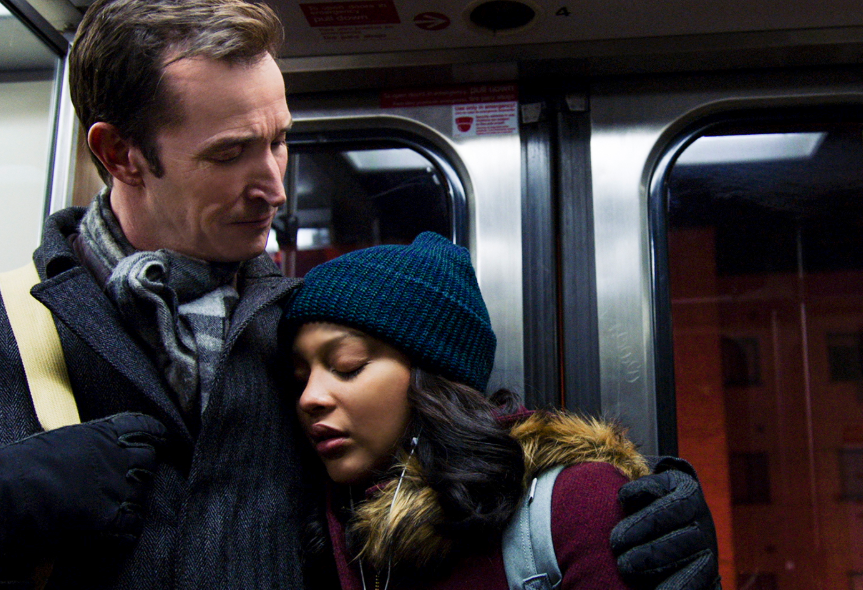 Source: @tvinsider.com
Achievement and Awards
Noah Wyle's performances on the TV show "EP" earned him Emmy Award nominations in each of its first five seasons.
As part of an ensemble he was nominated several times for the Screen Actors Guild Award, he was recognized with three Golden Globe nominations as Best Supporting Actor in a Series, Miniseries or Motion Picture Made for Television and won the 2001 TV Guide Award for Supporting Actor in a Drama Series.
For his work as one of the producers of 2005 Los Angeles Production of Michael John LaChiusa's The Wild Party, he won an NAACP Theatre Award.
Guinness World Record
According to the Guinness World Records 2005 Special 50th Anniversary Edition, Wyle became the holder of a "Highest-paid TV drama actor per episode" record during the 2003–2004 tenth season, earning approximately $400,000 per episode.
While on ER, Wyle's estimated salary was $9 million a year.
Wyle has also appeared in the most episodes of ER, 254, four more than Laura Innes his co-actor in the series "EP".
Controversies and Legal Issues
On April 23, he was arrested during a protest on Capitol Hill to fight against Medicaid cuts for the elderly and people with disabilities.
Personal Life of Noah Wyle
Noah Wyle is a married man. He has married two times in his life. His ex-wife's name is Tracy Warbin who is a make-up artist. They had met on the set of the American film Drama "The Myth of Fingerprints" in 1997. After 3 years of dating they married in 2000 and have a son, Owen Strausser Speer Wyle who was born on November 9, 2002, and a daughter, Auden Wyle who was born on October 15, 2005. However, the couple got separated in 2009 and divorced in 2010 after 10 years of their marriage relationship. Then he married a second time to Actress Sara Wells in June 2014 in California. The couple met in 2011 during production at The Blank Theatre Company. Their daughter Frances Harper Wyle was born on June 22, 2015. The couple is still in their marriage relationship and living happily with their daughter. His sexual orientation is straight.
Net Worth of Noah Wyle
The veteran TV series and Hollywood actor have been working actively in the entertainment industry for more than 3 decades. He is still actively involved in playing movies and series. He has accumulated most of his wealth through his acting career. While playing the television series "EP" from 1994 to 2009 he used to earn approximately $400,000 per episode. While on ER, Wyle's estimated salary was $9 million a year. The American legal Drama film "A Few Good Men" in which he was a cast member became the box-office hit in 1992 grossing 243.2 million USD worldwide. In 2017 his annual earning was US $1,580,000 and in 2018 US $225,080. Apart from his acting career he also earns a decent amount of money as a film producer. He serves as the voluntary artistic producer of the Blank Theatre Company in Hollywood, which stages an annual young playwrights festival. He also recently acquired Second Stage Theater (Los Angeles) in Hollywood, where the company has mounted numerous successful productions. As of 2020, the net worth of Noah Wyle is estimated to be $25 million whereas his exact salary is unknown. His major source of wealth is from her acting career. He owns a mansion in Santa Ynez, California (USA) which is worth a million.
Body measurement of Noah Wyle
Noah Wyle is a good looking man with a high personality and well-maintained body physique. He has a tall height of 6 feet 1 inch and weighs 74 kg. His eye color and hair color both are brown. Overall, he has got a healthy body. His other body measurements are unknown. He has got a charming personality and a nice attitude.