Robert Douglas Thomas Pattinson famed as Robert Pattinson is a famous actor who rose to fame after his role as Cedric Diggory in the fantasy film "Harry Potter and the Goblet of Fire" (2005). He then went on to star as Edward Cullen in the film adaptations of the Twilight novels, consisting of five films between 2008 and 2012, which earned a combined total of over $3.3 billion worldwide which brought Pattinson worldwide fame and established him among the highest-paid actors in the world. In 2010, Time magazine named him one of the 100 most influential people in the world, and he was featured in the Forbes Celebrity 100 list. His other notable movies are, The Lighthouse (2019), The Lost City of Z (2016), How To Be (2008), Cosmopolis (2012), and more. He is also a supporter of the End Child Prostitution and Trafficking (ECPAT) campaign, Parents and Abducted Children Together (PACT), is a member of the International Medical Corps, and has shared details about cancer through PSAs to raise awareness about the disease. Scroll down to get more information about his full biography, family details, facts, siblings, birthday, wiki, net worth, girlfriend, and many more.
Famous For
An English actor, model, producer, and musician.
Acting as Edward Cullen in Twilight series. Twilight was first released in 2008 and since then, it had been releasing every year in 2009, 2010, 2011, 2012.
His portraying roles as Cedric Diggory in Harry Potter and the Goblet of Fire.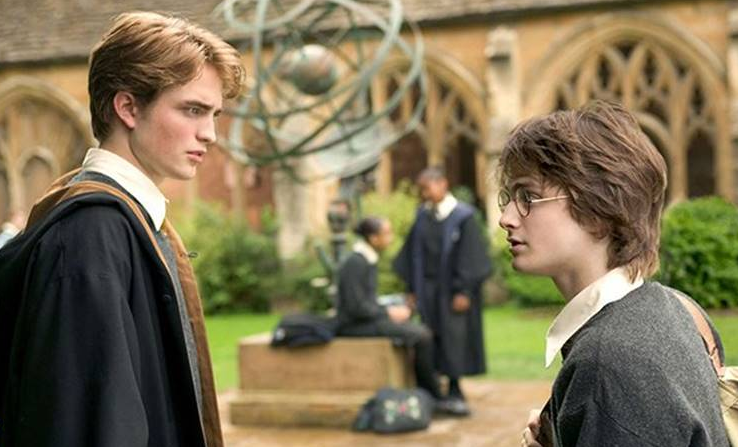 Source: @indianexpress.com
Early Life of Robert Pattinson
Robert Pattinson was born with the birth name/real name of Robert Douglas Thomas Pattinson on 13th May 1986. His birthplace is in London, England. He is English by nationality and his ethnicity/race is English-White. His father, Richard used to import vintage cars from America, while his mother, Clare used to work for a modeling agency; his parent's occupation. He grew up in a small home in Barnes with two older sisters, Elizabeth (Lizzy) and Victoria. He celebrated his 34th birthday as of 2020. He was shy from his childhood days but he had a great desire to be a performer. He was also inspired by his older sister Lizzy Pattinson, who was a singer. He received strong encouragement from his father to pursue acting. He attended Tower House School, where he, at age 12, was expelled from for shoplifting explicit magazines and selling them later to his male classmates. Later, he attended Barnes Theater Club, a prominent theater program at Harrodian School, a private school located in Barnes, England. At age 15 and after two years of working backstage, he auditioned for the play Guys and Dolls and he got his first role as a Cuban dancer with no lines. He got the lead role of George Gibbs in the next play Our Town and also appeared in the plays Macbeth, Anything Goes, and Tess of the d'Urbervilles. His horoscope sign is Taurus and his religion is Roman Catholicism.
Career of Robert Pattinson
In the year 2004, Robert Pattinson made his TV debut in 2004 in a television movie titled "Ring of the Nibelungs" and played a small role in the movie "Vanity Fair" in the same year.
After that, he played Cedric Diggory in "Harry Potter and the Goblet of Fire", the fourth film in the Harry Potter film series.
He was also seen in a cameo role in Harry Potter and the Order of the Phoenix, the fifth installment in the Harry Potter film series.
His role received appreciation and brought him fame.
In 2006, Pattinson appeared in "The Haunted Airman" a psychological thriller, aired on BBC Four on 31 October, and he earned favorable reviews.
He appeared in a supporting role in a one-off television drama based on the best-selling novel by Kate Long, "The Bad Mother's Handbook" on 19th February 2007.
He portrayed the character of Edward Cullen in the film "Twilight", which released on 21st November 2008 which was the first installment of the Twilight movie series.
The film, which revolved around the romantic relationship between a girl, Bella Swan, and a vampire, Edward Cullen, was a massive success.
His other release of 2008, "How to Be", was a low-budget comedy-drama film written and directed by Oliver Irving.
He then starred as Salvador Dalí in the film "Little Ashes", a Spanish-British drama directed by Paul Morrison.
He also starred in a short film The "Summer House" directed by Daisy Gili.
He reprised his role as Edward Cullen in the Twilight sequel "The Twilight Saga: New Moon", which was released on 20 November 2009. The film earned a record-breaking $142,839,137 opening weekend and an overall run of $709,827,462 worldwide.
His next film "The Twilight Saga: Eclipse" was released on 30 June 2010, earning $698,491,347 worldwide.
In the following years, he appeared in both Part 1 and Part 2 of "The Twilight Saga: Breaking Dawn" (2011 and 2012) which dealt with the struggle that Bella and Edward face because of their half-vampire half-human child.
He also appeared in other movies, such as "Love and Distrust" (2010) in which he appeared in the lead role, and "Remember Me" (2010), another romantic film where he portrayed the main role.
His other movies are "Cosmopolis" (2012), "The Rover" (2014), "Maps to the Stars" (2014), and "Queen of the Desert (2015)".
His film "The Lost City of Z" was released in October 2016 playing Corporal Henry Costin.
He appeared in movies, such as "Good Time" (2017), "Damsel" (2018), "High Life" (2018), and "The Lighthouse" (2019).
In the year 2019, he played The Dauphin in David Michod-directed historical drama film "The King" which was based on a collection of William Shakespeare's plays.
The same year, he also played Officer Mandel in Ciro Guerra-directed English-language Italian drama film Waiting for the Barbarians. The film premiered on September 06th, 2019, at the Venice Film Festival.
In March 2019, he was cast to play an important role in Tenet. Directed by Christopher Nolan, the movie also stars John David Washington, Elizabeth Debicki, and Dimple Kapadia in prominent roles.
As of March 2020, Pattinson has several projects in various stages of production.
He has completed filming for Antonio Campos's drama film "The Devil All the Time", based on a 2011 novel by Donald Ray Pollock, as well as for Christopher Nolan's globe-trotting action film "Tenet".
He is filming for Matt Reeves's upcoming 2021 film The Batman, in which he is playing the title role.
He is also committed to reteam with Claire Denis to headline her film adaptation of Denis Johnson's 1986 novel The Stars at Noon.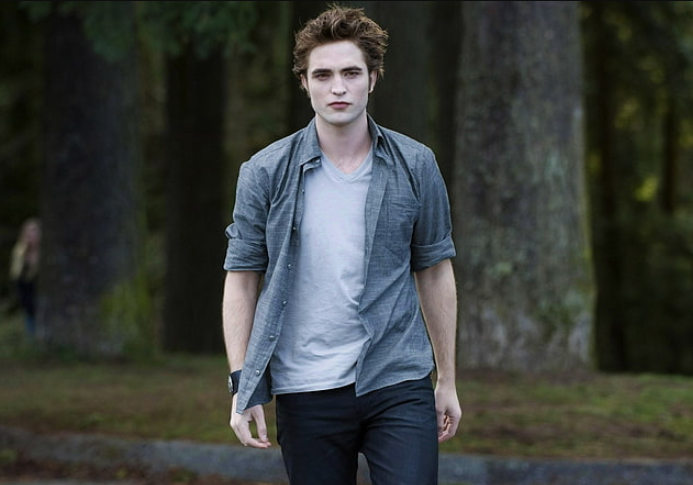 Source: @wallpaperflare.com
Moreover,
He began modeling at the age of 12, but his workload began to decrease four years later.
In November 2010, Pattinson was approached by Burberry to be the face of their brand with a £1m deal, which he turned down.
He was announced as the new face of Dior Homme fragrance in June 2013.
In February 2016, he was also announced as the first ambassador of Dior Homme Menswear and appeared in multiple of the brand's print collection campaigns, photographed by Karl Lagerfeld and Peter Lindbergh.
He plays the guitar and piano since age four, and writes his own music and appears as the singer of two songs on the Twilight soundtrack: "Never Think", which he co-wrote with Sam Bradley and "Let Me Sign", which was written by Marcus Foster and Bobby Long.
He also played the guitar on the Death Grips song "Birds", which was released in November 2013 on their album Government Plates.
In February 2019, Pattinson collaborated with the Nottingham band Tindersticks and released the song "Willow" for High Life original soundtrack.
Awards of Robert Pattinson
Robert Pattinson is an award-winning actor. In 2009, Pattinson presented at the 81st Academy Awards ceremony. In August 2011, he helped to raise awareness towards cancer by highlighting The Cancer Bites campaign in his acceptance speech at the 2011 Teen Choice Awards, he shared the details about the campaign which is working for the people suffering from cancer. On 14 November 2010, Pattinson received two BBC Radio 1 Teen Awards, Best Dressed, and Best Actor. For his work in The Twilight Saga, he has earned two Empire Awards nominations and won eleven MTV Movie Awards, two People's Choice Awards with additional other awards and nominations including winning 2009's Hollywood Film Award for New Hollywood by Hollywood Film Festival. He was honored with a tribute at the 2017 Deauville American Film Festival on 2 September 2017, with a screening of selected films of his during the festival run.
Personal Life of Robert Pattinson
Regarding his personal life, he is not married yet and he is still to get married. But he is not single as well. At present, he is in a romantic relationship with Suki Waterhouse. In October 2018, Robert was seen with model Suki Waterhouse while they were departing Chiltern Firehouse in England. But, they are believed to have started dating back in the summer of 2018. The duo is enjoying their love life a lot without any disturbance. He doesn't have any child. He is straight by sexual orientation.
Previously, he was linked with Kristen Stewart from 2009 to 2013. They started dating since the debut release of Twilight series but separated in 2013. He then dated FKA Twigs. She is about 10 inches shorter than him. The couple got engaged in March 2015, which was confirmed in April. They remained together for more than 2 years after the engagement and separated in August 2017. His name was attached to Australian actress, Mia Wasikowska when they started working together in the film Maps to the Stars (2014). Then, when the two of these worked together again in Damsel (2018), they again sparked dating rumors because of their strong chemistry in the film.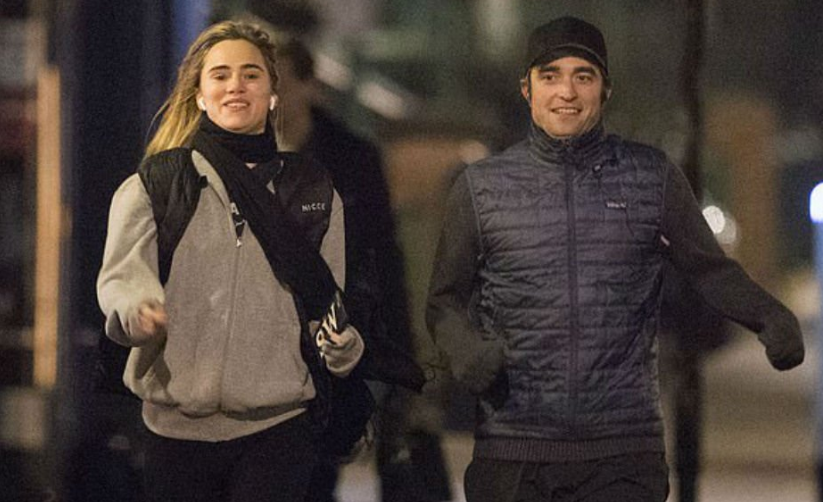 Source: @celebrityinsider.org
Net Worth of Robert Pattinson
Robert Pattinson is a very famous actor. He has reached a great height in his career. He has accumulated a huge amount of money from his acting career which is his major source of wealth. He also earns an impressive amount of money and fame through his profession as an actor. Based on some online reports, his estimated net worth said to be $100 million and his salary is around $25 million at present. His role Edward Cullen in The Twilight Saga: Breaking Dawn - Part 1, which was released on 18 November 2011 and earned $705,058,657 at the worldwide box office. He reprised his role as Edward Cullen in the Twilight sequel The Twilight Saga: New Moon, which was released on 20 November 2009. The film earned a record-breaking $142,839,137 opening weekend and an overall run of $709,827,462 worldwide. With all the hard-earned millions Robert Pattinson has made he has bought himself a lovely Spanish style mini-mansion for $6,275,000 million dollars in Hollywood. This beautiful home comes with a large swimming pool, outdoor living areas, beautiful bedrooms and bathrooms, and even an oversized kitchen and living room for entertaining guests. His brand endorsements include Burberry, Gucci (2012), and many more. As of now, he is living a luxurious lifestyle from his earnings.
Body Measurements of Robert Pattinson
Robert Pattinson is a very handsome person. His body build is average. He stands a height of 6 feet 1 inch and weighs around 75 Kg. He has a slim body with blue eyes and light brown hair color. His chest size is 47 inches, waist size is 31 inches and the biceps size is 16 inches. Overall, he has got a healthy body with a charming personality.