About Ronnie Radke
An American singer, songwriter, rapper, musician, and record producer, Ronnie Radke is best recognized for his successful stint with the rock band, "Falling in Reverse". He is the founding member of the band and serves as their lead vocalist and keyboardist. He also serves as an occasional guitarist for the band. His first and the only studio album released with "Escape the Fate" was "Dying Is Your Latest Fashion", which was released in October 2006. His first studio album with "Falling in Reverse" was "The Drug in Me Is You", which was released in July 2011 though he made his first TV show appearance in "Falling in Reverse" episode of the music TV series, "The Vinnie Langdon Show" in 2012. He first experienced delight in music by covering the "Blink-182" song "Dammit" on the guitar when he was a teen. Additionally, he has gained several achievements like Kerrang's 50 Greatest Rock Stars in the World Today and Alternative Press: Best Video APTV. In recent news, Alleged Stalker arrested outside the home of WWE's Paige and Falling in Reverse's Ronnie Radke.
Famous For

Being an American singer, songwriter, rapper, musician, and record producer.
For his successful stint with the rock band, "Falling in Reverse".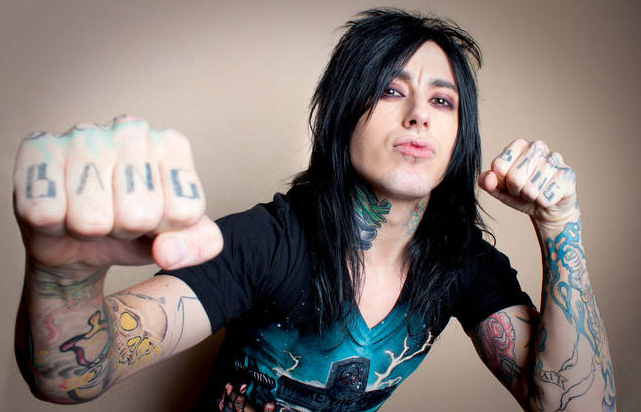 Singer: @lasvegassun
Early Life of Ronnie Radke

On 15th December 1983, Ronnie Radke took birth with the real name or full name of Ronald Joseph Radke in Las Vegas, Nevada, U.S. He holds an American nationality and American-white ethnicity. Analogously, he is from Christianity religion and his race is white. He happily celebrates his birthday on 15th December of every year and he had celebrated his 36th birthday as of 2019 whereas as his birthdate, his star sign is Sagittarius. He is one of three children born to Russell Radke, the others being his brothers, Anthony James Radke (1980-2013) and Matthew Radke. Radke is also part of Blackfoot Indian and Portuguese.
Carer of Ronnie Radke

Ronnie Radke commenced his singing career in 1999 and became a member of the band "Escape the Fate" whereas the band recorded the demo "Escape the Fate EP" signed in early 2006 with Epitaph Records.
Radke formed the band known as "Falling in Reverse" and left the "Escape the Fate" due to personal issues though the band, "Falling In Reverse" released their first single "Raised by Wolves" in 2010. But, it was announced on 28th October 2013 that Ronnie and Craig Mabbit of Escape the Fate had made up and are now on good terms.
After then, he launched his YouTube channel and released a solo song, "Fair-Weather Fans" on 31st May 2013, and released a second song, called "What Up Earth?" on 1st June.
He revealed a website on Christmas Day through which subscribers received a new song, "Destiny", from the mixtape, now titled "Watch Me" whereas 3 songs from the mixtape don't have official release as of 2020.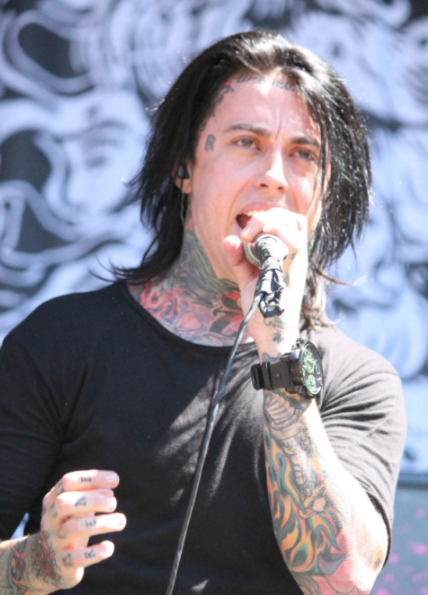 Source: @musicjunkiepress
Legal Issues
During the fight, 22-year-old Chase Rader, a man who had accompanied Radke, shot 18-year-old Michael Allen Cook three times, killing him, as well as wounding another man, Colquitt's brother whereas Ronnie was arrested for and charged with murder but the district attorney declined to prosecute him, despite his confession, as it was determined Rader acted in self-defense, and he was ordered to pay $92,372 in restitution to Cook's mother. After Radke violated the terms of his probation, he was made to serve two and a half years in prison.
He was accused of striking his then-girlfriend, Sally Watts, on 1st May 2012, and was subsequently arrested in Glendale, California on 6th August 2012 but was released on $30,000 bail.
Radke was also charged with simple assault and aggravated assault and released on $25,000 bail after throwing three microphone stands into the audience at the close of a performance, injuring a 16-year-old girl, who was taken to the hospital, and a 24-year-old man, who was treated at the scene while performing as part of Falling in Reverse for FestEVIL on 29th September 2012.
It was reported that Radke had been publicly accused of sexual assault by 25-year-old Katelynd "Kacee" Boswell, of Salt Lake City, Utah on 10th June 2015 whereas he subsequently filed a lawsuit against Boswell for defamation.
Awards and Achievements of Ronnie Radke

Best Collaboration - Kerrang! Music Awards
Alternative Press: Best Video APTV
Kerrang's 50 Greatest Rock Stars in the World Today
Revolver Magazine's 100 Greatest Living Rock Stars
Personal Life of Ronnie Radke
Reflecting on Ronnie Radke's personal life, he is an unmarried guy, but he has one daughter from his relationship with model Crissy Henderson. He was engaged to Henderson, but their relationship ended in 2013, due to infidelity on his part. He has openly denounced religion due to its treatment of LGBT people, saying he felt bitter and found hypocrisy in that Christianity was initially discriminatory against gay people but became accepting of them later on. As of now, he has been in a relationship with Saraya Bevis, better known as former WWE wrestler Paige since late 2018. Their relationship is outstanding till now and hopes it will remain the same as in the future too. Furthermore, talking about his sexual orientation, he is straight.
Everything You Need To Know About Paige
Furthermore, as recent news, an alleged stalker was arrested outside the home of WWE superstar Paige (Saraya-Jade Bevis) and Falling in Reverse singer Ronnie Radke. He has shared photos of the alleged perpetrator being apprehended by police in a post to Twitter. "A stalker had the audacity to come to my door, got his ass handed to him until police arrived and saved the day," the musician wrote.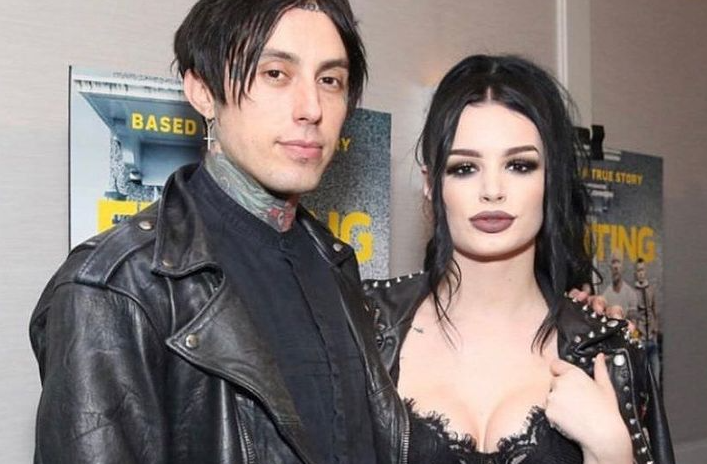 Source: @sportzwiki
Net Worth of Ronnie Radke

In his short professional time also, Ronnie Radke has established himself an identity already. Like many people of today's, he's also superbly ambitious and continues to work even harder to reach his set objectives. Moving towards his net worth, his worth is around $4 million as of 2020 whereas he has also a handsome amount of salary too which is also in millions of dollars per year. He is a hardworking guy, and he is continuing his hard work for much victorious life. In addition, his main source of income is from a singing career, though he has not done any endorsement work yet.
Body Measurement of Ronnie Radke

Ronnie Radke stands at a tall height of 6 ft 1 in or 185 cm whereas his body weight is around 85 kg 187.5 lbs. He's definitely one of the hotshots of the industry at present. His ethnic background is probably one of the reasons for his bold and extremely attractive personality. His physique combined with his perfect height and masculine look takes him to the top of the desired list in the young gen women. Handsome singer, Ronnie has black hair and dark light eyes color besides, his body build type is average. Radke regularly hits the gym for his conditioning and strength training workout sessions, which includes weight lifting exercises as well as bodyweight exercises. He has a lot of tattoos inked on his body.