About Roxy Horner
Roxy Horner is a British model and actress who has been in the modeling industry for over 10 years. She was only 17 years old when she was featured on the British edition of the popular magazine, Vogue. She has been represented by Premier Model Management. She has made waves for herself working for brands such as Face Gym, Soft Paris, Quiz, Little Mistress, Superdry, Boohoo, and Boux Avenue among others. Roxy Horner has also worked with big-name photographers including Rankin. She has graced the cover of Society and Gold Coast magazines. She has also worked in TV Series, "Just Model Things" and "Legendarios".
Thanks to her modeling career that she has amassed a large and active social media followers. She is one of the inspiration to emerging models. She has over 168k followers on her Instagram @roxyhorner.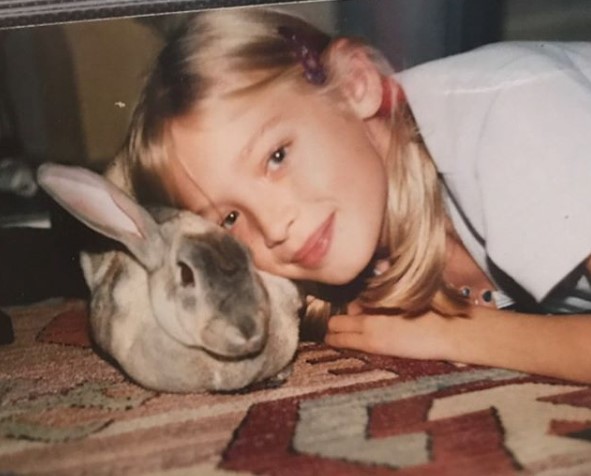 Source: Instagram@roxyhorner
The British model Roxy was born on June 20, 1991, in London, the UK. Her nationality is British. She has not stated the identification of her father and mother in any of her social media until now. No information about her childhood is available either. She had stated about her family, 'My parents and two sisters moved to Australia about three years ago so I make sure that I regularly come over to visit them and work as much as I can while I'm here'. Roxy Horner is of white ethnicity and her zodiac sign is Gemini. Regarding her educational background, she had studied film in college in hopes of becoming a filmmaker. Her religion is Christianity.
Standing 1.72 m (5 feet 8 inches) tall, she has a body weight of 100 lbs (50 kg). Since she is a model, she has a slim body build with body measurements, 32-25-36 inches. The blonde model has green eyes.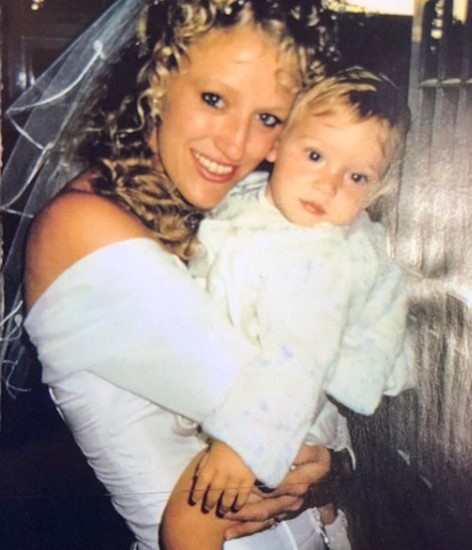 Source: Instagram@roxyhorner
Roxy Horner Modeling Career
Roxy Horner is best known as a Model. Though she studied film making, she chose modeling as her profession. A British model who has worked with prominent photographers like Rankin and graced the covers of magazines like Gold Coast.
Along with modeling, she is also a singer and songwriter who posted a music video for her song "Why" to youtube in June 2015. She is also an actress who has appeared in TV Series like "Legendarios" (A Brazilian comedy TV show of varieties and entertainment idealized and presented by Marcos Mion and his team) in 2016, and "Just Model Things" of 8 episodes in 2017.
Since she first shot to fame as a model at just 13 years old, Roxy Horner has modeled for all sorts of brands, as well as appearing on the cover of the Gold Coast magazine and inside US Harper's Bazaar and British Vogue. Her first appearance as a model in British Vogue when she was 17 years old after signing to Premier Model Management and has been modeling for at least 10 years.
Source: @thesun.co.uk
Roxy Horner is comedian Jack Whitehall's New Girlfriend
Roxy Horner is one of the popular models who has dated some of the high-profile celebrities. Still unmarried, she has been dating British comedian/actor Jack Whitehall at present. It is unclear when they started dating but they made their affair public during the ongoing lockdown/quarantine period due to the COVID-19 pandemic. Looking at their social media posts, it is pretty clear that the two have been seeing each other.
On 1 May 2020, Jack posted their fun video on his Instagram, which can also be seen on Horner's Instagram. In the video, they enacted to be in a lift. Jack shared another video on 18 May where Horner gave Whitehall a haircut. Whitehall wrote, "Lockdown Day 57. I let an untrained coiffure near my precious hair with disastrous results."
The couple was later seen walking around the London streets after the UK returns to normal after months of quarantine.
However, Jack Whitehall is not only the celebrity Horner has dated. She has previously dated some of the big names from the entertainment industry.
She dated rapper Taio Cruz in 2011, British reality TV star Joey Essex in 2013, and American actor Leonardo Dicaprio in 2016. Horner-DiCaprio were seen together on many occasions but their relationship did not flourish. She had tweeted that they were just friends but deleted the tweets later. Things did not work out between the two. She also dated Jake Bugg.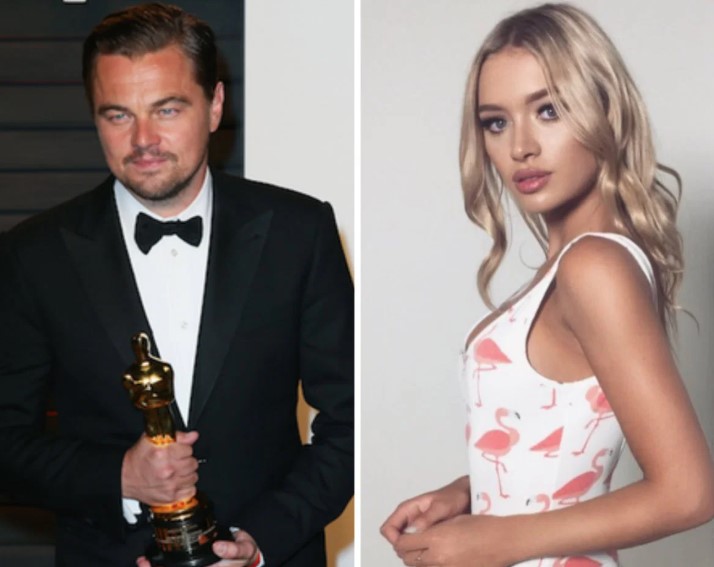 Source: @j-14
Roxy Horner Net Worth
Roxy Horner makes her primary income from her modeling career. No wonder, she makes quite a money from her modeling career. Though she wanted to become a filmmaker, she eventually ended pursuing modeling. Being one of the popular models, she has worked for several brands. Besides modeling, she has also appeared in few television series. She makes a decent income from her acting career as well. Her net worth is estimated at around $1 million.