Sam Altman is an American entrepreneur and investor. He is famous for being the CEO of OpenAI from 2019 to 2023. His impactful career includes a notable tenure as the president of Y Combinator from 2014 to 2019. Altman initially rose to prominence in 2005 as the co-founder of Loopt, a pioneering service enabling smartphone users to selectively share their location, bolstered by robust privacy controls. Beyond his contributions to AI and technology, Altman has taken on leadership roles as the chairman of the board for two nuclear energy companies, Helion Energy and Oklo. In November 2023, Sam was fired from his position as CEO at OpenAI after being accused of lying to the board of directors.
Parents and Religion
Sam Altman, born on April 22, 1985, in Chicago, Illinois, USA, spent his early years in St. Louis, Missouri. He is American by nationality and holds American-White ethnicity. His birth name is Samuel Harris Altman. He marked his 38th birthday in 2023, being a Taurus by zodiac sign. By religion, he is Judaism. About his parents, Altman is the son of dermatologist Connie Gibstine and has a brother named Jack, an entrepreneur and co-founder of Hydrazine Capital.
Introduced to the world of computing at the age of eight with an Apple Macintosh, Altman attended the private John Burroughs School in Ladue, Missouri. Although he spent a year studying computer science at Stanford University, he left without obtaining a bachelor's degree in 2005.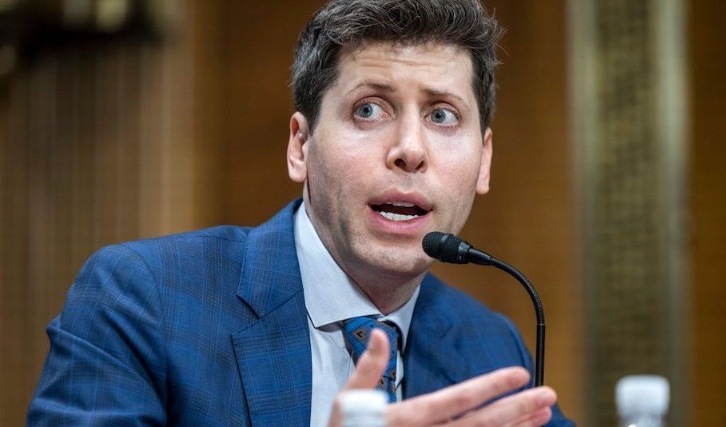 Business Career
Sam Altman's entrepreneurial journey includes co-founding Loopt, a location-based social networking mobile app, in 2005 at the age of 19.
Despite securing over $30 million in venture capital as CEO, Loopt struggled to attract enough users and was eventually acquired by the Green Dot Corporation for $43.4 million in March 2012.
Following this, Altman, along with his brother Jack, founded Hydrazine Capital.
He briefly served as the CEO of Reddit for eight days in 2014, and in 2011, he became a partner at Y Combinator, eventually being named its president in February 2014.
Under his leadership, Y Combinator's total valuation exceeded $65 billion by 2014, encompassing notable companies like Airbnb, Dropbox, Zenefits, and Stripe.
Altman aimed to expand Y Combinator's reach, aspiring to fund 1,000 new companies annually, with a focus on supporting "hard technology" ventures.
In October 2015, he introduced YC Continuity, a $700 million equity fund for maturing YC companies.
Altman transitioned to the role of Chairman of the Board at Y Combinator in March 2019, signaling a shift towards focusing on OpenAI.
As of early 2020, he was no longer associated with Y Combinator.
In 2019, Sam co-founded Tools For Humanity, a company developing a global iris-based biometric system utilizing cryptocurrency, known as Worldcoin.
This initiative seeks to establish a secure method for authenticating individuals online, countering the influence of bots and fake virtual identities driven by artificial intelligence.
Worldcoin encourages participation by employing a distribution mechanism akin to Universal Basic Income (UBI), enticing users to join the network through iris scanning using the company's distinctive orb-shaped iris scanner.
Meanwhile, Altman played a significant role in the funding of OpenAI, which raised $1 billion at its launch in 2015.
Altman later left his position at Y Combinator in March 2019 to concentrate on his role as CEO of OpenAI.
By the summer of that year, Altman, along with others, successfully secured an additional $1 billion in funding from Microsoft.
However, his tenure at OpenAI faced a notable development in November 17, 2023, when the board decided to remove Altman as CEO, citing concerns about inconsistent communication.
Subsequent reports suggested discussions about his potential return and his plans to start a new company prior to his removal.
Most recently, the OpenAI board is engaging in talks with Sam Altman about his potential return as CEO, as reported by sources.
Following his abrupt dismissal on Friday without prior notice, Altman expresses mixed feelings about resuming the role and emphasizes the need for substantial governance reforms.
Awards and Achievements
Received an honorary Doctor of Engineering degree from the University of Waterloo in Canada in 2017.
Recognized for supporting companies through the Velocity entrepreneurship program.
Named one of the 100 most influential people in the world by Time magazine in 2023.
Acknowledged as one of the "Best Young Entrepreneurs in Technology" by Businessweek in 2008.
Topped Forbes magazine's list as the top investor under 30 in 2015.
Invited to attend the Bilderberg Meeting in 2016, 2022, and 2023.
GLAAD presented Altman with the Ric Weiland Award in September 2017 for promoting LGBTQ equality and acceptance in the tech sector.
Received Indonesia's first "golden visa," a 10-year border pass, in September 2023.
Partner and Sexuality
Sam Altman, an unmarried man, proudly identifies as gay when it comes to his sexuality. Currently, he is in a relationship with his boyfriend, Oliver Mulherin. His partner, Oliver, is an Australian software engineer. The couple resides in San Francisco's Russian Hill neighborhood, with Altman also owning a weekend home in Napa, California. Altman and Mulherin are content with their present life, marking a positive chapter in Altman's romantic journey.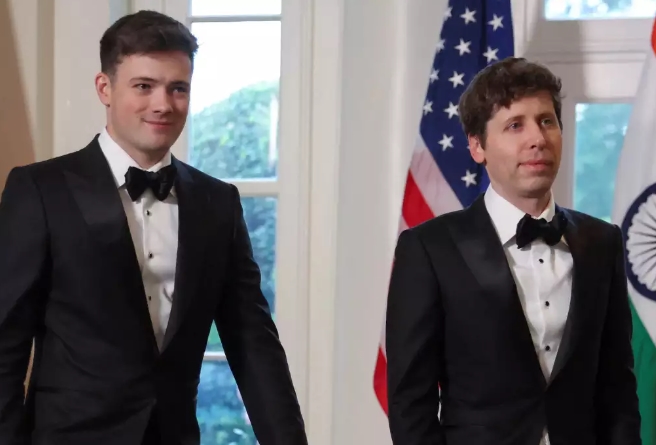 Notably, Altman had previously been in a nine-year relationship with Loopt co-founder Nick Sivo, which concluded shortly after the company's acquisition in 2012.
Net Worth 2023
Sam Altman, a highly regarded entrepreneur, programmer, investor, and blogger, has played vital roles in companies such as OpenAI and Y Combinator. With an estimated net worth of around $700 million as of 2023, Altman is making a substantial annual salary from his diverse professional endeavors. Beyond his business acumen, Altman is known for his passion for cars, having owned five, including two McLarens and an old Tesla.
The entrepreneur founded the venture fund Hydrazine Capital, raising over $21 million and investing 75% of it into Y Combinator companies. Altman's investment portfolio extends to technology startups like Airbnb and Stripe, as well as nuclear energy companies such as Retro Biosciences. He serves as the chairman of the board for Helion, focused on nuclear fusion, and Oklo, a nuclear fission company. He is leading a lavish lifestyle right now.
Height and Weight
Sam Altman, the charismatic entrepreneur and investor, possesses a slim build with the perfect height of 5 feet 11 inches (180.5 cm). He maintains a sleek and well-proportioned physique, weighing in at 72 kg (158.5 lbs). His light brown hair perfectly complements his piercing blue eyes, enhancing his handsome and polished appearance. He has a clean-shaven look with wavy hair.