Sekou Smith Biography
Sekou Smith was an NBA Digital senior analyst at Turner Broadcasting since November 2009. Also, he was an award-winning writer and reporter. As a writer, he began to write about the NBA, Smith covered college football, basketball, and baseball for the Jackson Clarion-Ledger (1994 to 2001). He was a veteran member of the Pro Basketball Writers Association. He also worked as the Author of Sekou Smith's Hang Time Blog on NBA.com, a host of The Hang Time Podcast, and a Senior Analyst on NBA TV's The Beat. He worked for Indianapolis Star from 2001-2005, for the Atlanta Journal-Constitution from 2005-2009, and for NBA.com and NBA TV from 2009. He considered himself an "adopted ATLien," as per on his Facebook bio. It was only a few weeks ago that Smith was on-air with NBA TV, discussing why Los Angeles Lakers star LeBron James was his No. 1 MVP. On 11th January 2021, he made his final appearance on the NBA Hang Time podcast. He is survived by his wife and their three kids. He was one of the most affable and dedicated reporters in the NBA and a terrific friend to so many across the league. Scroll more to know about his full biography, life story, death cause, birthday, wiki, age, facts, personal life, cause of death, and more.
Sekou Smith Death Cause
Sekou Smith died from complications of COVID-19 on 26th January 2021. His age was 48 at the time of his death. Sekou's death was initially reported by ESPN's Mark Jones on Twitter coming as a shock to his fans and fellow sports writers across the nation. Lastly, he posted a photo of his "I'm a Georgia Voter" sticker and captioned the photo, "Feels so good waking up in Georgia this morning" in his Instagram account (@sekou3000). Later, this post was filled immediately with "RIP" tributes following the death of Smith on Tuesday.
Sportswriter Jemele Hill tweeted, "I've known Sekou Smith since I was 20 years old. Never forget the day we met. We were both interns at the Plain Dealer in Cleveland and we met to fill out our paperwork. We clicked right away and a great friendship was born. I'm glad he's at peace, but this absolutely hurts."
NBA reporter Tim Reynolds tweeted, "Sekou Smith was always cheerful, always pleasant, loved the game and loved the fact that he could tell stories about this game. I was humbled and honored to call him a friend. May he rest in peace, and may God bless his family, friends and colleagues in these awful days."
Turner Sports released a statement that read, "We are all heartbroken over Sekou's tragic passing. His commitment to journalism and the basketball community was immense and we will miss his warm, engaging personality. He was beloved by his Turner Sports and NBA friends and colleagues. Our deepest condolences are with his family and loved ones."
@Unit1HoopSource tweeted: Today we lost one of our good brothers " Sekou Smith." We just spoke to him 2 weeks ago about doing our HBCU symposium in his hometown Grand Rapids Michigan. He was extremely excited! He attended Jackson State!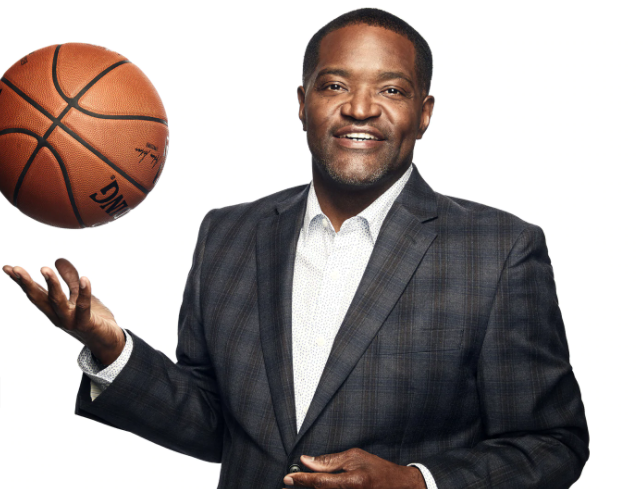 Source: @nba.com
Sekou Smith was famous for being an NBA Digital senior analyst at Turner Broadcasting. He was best known for his work as the Author of Sekou Smith's Hang Time Blog on NBA.com, a host of The Hang Time Podcast, and a Senior Analyst on NBA TV's The Beat. He worked for Indianapolis Star from 2001-2005, for the Atlanta Journal-Constitution from 2005-2009, and for NBA.com and NBA TV from 2009.
Sekou Smith was born in the year 1972. He was from Grand Rapids, Michigan, the USA. He held American nationality and his ethnic background/ethnicity was African-American. His race was black. He was Christian by religion. Concerning his educational background, he graduated from Jackson State University in 1997 with a degree in mass communications. He lastly celebrated his 48th birthday as of 2020. Details about his family background, childhood life & early life, parents, siblings are still to get disclosed yet.
Sekou Smith was a very cool man with a tall height of 1.85 m. His body build was average. With the perfect height, he had a balanced weight. At the age of forty-eight, he looked amazingly fit and handsome which could be due to his regular exercise it seems. His heartwarming smile and his entire demeanor made him the perfect catch in the NBA industry. His other body measurements/body size are still to get publicized yet. His hair color and hair color, both were black. He also wore spectacle which suits him very well.
Sekou Smith Personal Life (Wife & Kids)
Sekou Smith was a married man. He tied the knot to his beautiful wife, Heather. The duo is also blessed with children, Gabriel, Rielly, and Camero. The duo was residing happily in Marietta, Georgia prior to Sekou's death. His sexual orientation was straight and he was not gay. There were not any extramarital affairs, relationship, or dating history with anyone as he was very loyal to his spouse.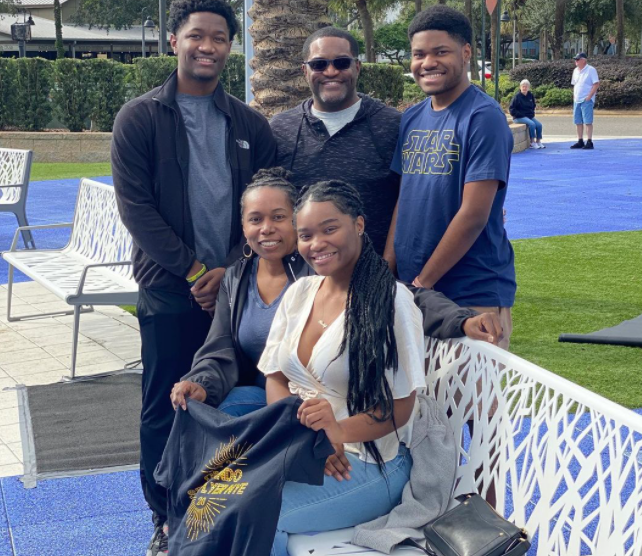 Source: @instagram.com/sekou3000
In June 2020, during the Black Lives Matter movement, he shared a powerful post about his sons. He captioned the album: "Hey World, these are my sons. I love them as fiercely as you love yours (never mind that they often drive me crazy … it's the hair, it's always been the hair). They didn't ask to be here, caught in the swirl of anyone's foolishness. Their Mother and I have only one request. Do us a favor, if you would, and judge these cats by the size of their hearts and the strength of their character. We vow to do the same for yours. Thanks."
Sekou Smith Net Worth & Salary
Sekou Smith was a famous NBA Digital senior analyst. He had accomplished a great height in his career that normally takes an individual a lifetime to achieve. At the time of his death, his net worth was estimated to have more than $5 Million. Whereas his exact salary and career earning have not been revealed yet by any sources yet. Prior to his death, he was living a luxurious lifestyle from his wealth and income. His major source of income comes from his analyst career.