MF Doom Biography
A British rapper, songwriter, and record producer, Daniel Dumile was professionally known as MF Doom. He debuted during hip hop's golden age of the late 1980s and became a major figure in underground hip hop of the early 21st century. He was well recognized for his "super villain" stage persona. He's popular for hits such as "Rhymes Like Dimes," "DOOMsday," and "Rapp Snitch Knishes." He began freestyling at open-mic events at the Nuyorican Poets Cafe in Manhattan in 1997 and first gained the rap name MC Dan. He was also a member of the East Coast hip hop trio KMD Zev Love X in 1988. The group, however, disbanded in 1993 after the death of his brother DJ Subroc after which Doom also took a break from music. Later, he made a comeback in 1998 where he began performing at open mic events while wearing a mask and adopted the MF Doom persona. Sadly, we lost such a versatile guy on 31st October 2020 at the age of 49. Scroll down to get more information regarding his Full Biography, Life story, Career, Facts Behind His Mask, & more.
MF Doom Cause of Death

The musician, real name Daniel Dumile, was known for his rhyme style and his performances in which he always wore a mask. In a post on the rapper's Instagram account on Thursday, his wife Jasmine confirmed that he died on 31st October 2020 at the age of 49. A number of artists have paid tribute to MF Doom including Run The Jewels and Tyler, The Creator. With deepest sympathy as you remember Doom.
Famous For

Being a British rapper, songwriter, and record producer.
For his "super villain" stage persona.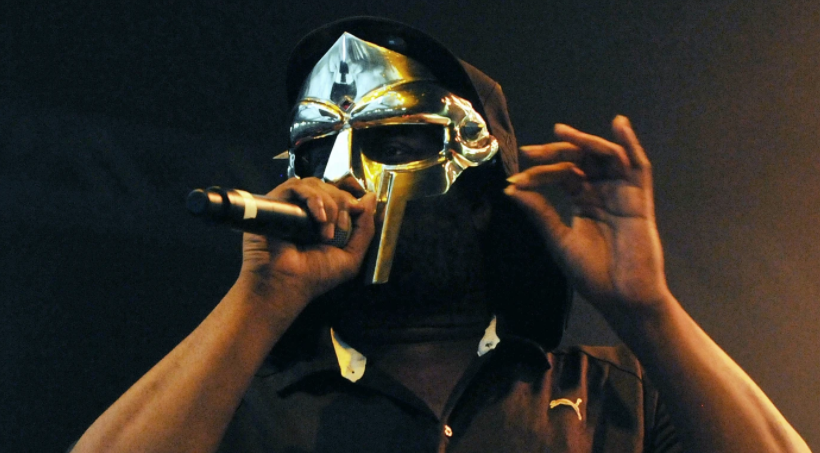 Source: @complex
MF Doom Early Life

MF Doom took birth on 9th January 1971 with the real name or full name of Daniel Dumile in London, England. However, his family moved to Long Island, New York, when he was a child; Dumile remained a British citizen. He was also known for his other names like Zev Love XKing GeedorahKing GhidraViktor VaughnMetal FingersKing DumileDOOMMetal Face. He held British nationality and mixed ethnicity. He was the son of a Trinidadian mother and a Zimbabwean father. Similarly, he was from Christianity religion and his race was black. He used to happily celebrate his birthday on 9th January of every year and he had celebrated his 49th birthday though as his birthdate, his star sign was Capricorn. He has also two siblings (brothers) named Dj Subroc and Markham Temple.
MF Doom Career

MF Doom kicked off his singing career forming the group KMD in 1988 with his younger brother DJ Subroc and another MC, Rodan as KMD's recording debut came on 3rd Bass's song "The Gas Face" on "The Cactus Album" but the group was dropped from Elektra Records after Subroc was struck by a car and killed while attempting to cross the Nassau Expressway, just before the release of the second KMD album, "Black Bastards" in 1993.
Doom then began freestyling incognito at open-mic events at the Nuyorican Poets Cafe in Manhattan and launched his 1999 debut album "Operation: Doomsday" and also Fondle 'Em released MF Doom's first full-length LP, "Operation: Doomsday" in 1999.
Then, he started releasing his "Special Herbs" instrumentals series in 2001 as well as released the King Geedorah album "Take Me to Your Leader".
His next album was "Vaudeville Villain" which was launched in 2003 although his second MF Doom album "Mm..Food".
As well, his first commercial breakthrough came in 2004, with the album "Madvillainy" as he took a bigger step towards the mainstream in 2005 with 'The Mouse and the Mask" whereas Doom made an appearance on "November Has Come", a track on Gorillaz's 2005 album "Demon Days", which reached #6 on the "Billboard" 200 in 2005.
Then, he produced tracks for both of Ghostface Killah's 2006 albums "Fishscale" and "More Fish" as well as he signed a long term agreement with Lex in 2006 and released his first solo album to chart in the US, "Born Like This. Doom's Born Like This".
After that, he released the "Gazzillion Ear EP" on Lex in early 2010 whereas he also contributed two exclusive JJ Doom tracks to the Lex 10th Anniversary compilation album "Complex Volume 1".
Also, he appeared on the FlyLo FM radio station from the reissued "Grand Theft Auto V".
Additionally, a compilation album, The Missing Notebook Rhymes, was announced in August 2017 as Doom and Czarface released "Nautical Depth", the first single from their collaborative album, "Czarface Meets Metal Face" which album was released on 30th March 2018.
Furthermore, Flying Lotus announced in November 2019, during his performance at the Adult Swim Festival that he would be joined onstage by Dumile; instead, the masked figure who appeared on stage was revealed to be comedian Hannibal Buress.
MF Doom Personal Life

Reflecting on MF Doom's personal life, he was a married guy. He was married to Jasmine Dumile with whom he was in a romantic relationship for a long time. The couple's relationship was outstanding but sadly, Jasmine lost her husband forever on 31st December 2020. His wife posted an image of Dumile on Instagram and Facebook and wrote that Dumile died on 31st October 2020 at age 49. Doom was not only a rapper but he was also a father too, he had his 14-year-old son, King Malachi Ezekiel Dumile who died in December 2017. Furthermore, talking about his sexual orientation, he was straight.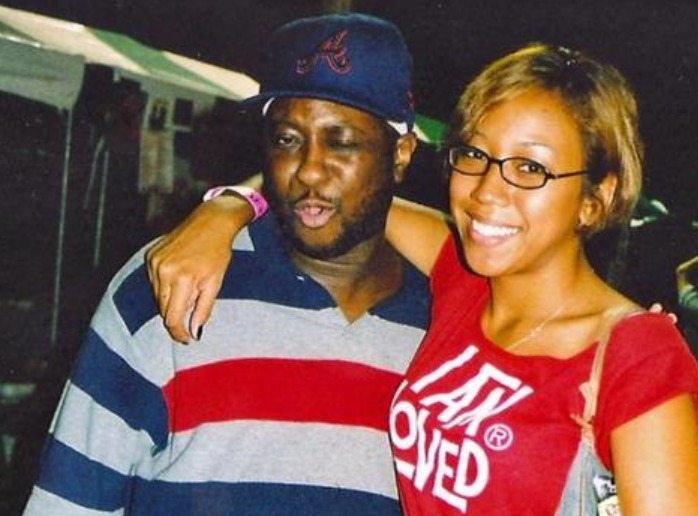 Source: @globintel
MF Doom Net Worth

Moving towards MF Doom's net worth, he had a worth of around $1 million at the time of his death in December 2020. MF had earned a fine amount of money from his career as his major source of income was from his rapping career and also he was sincere in his work. But, he was doing all the hard works in order to build a secure financial status for himself and his family as he had also a fine amount of salary which was also in thousands of dollars per year. He had not done any endorsement work.
MF Doom Body Measurements
The height of a handsome and adaptable guy, MF Doom was around 1.65 m whereas his body weight was around 57 kg. He used to wear a mask where ever he goes to singing which attracted a lot of people towards him. He was considered one of the hottest rappers of the time. Enriched with the toned bicep and perfect built, the actor doesn't hesitate to go shirtless. Graceful MF had dark brown hair and eyes color as his body build type was average.