Shemar Franklin Moore famed as Shemar Moore is a famous American actor as well as a former fashion model. He is famous for his role as Malcolm Winters on 'The Young and the Restless'. He also appeared on 'Criminal Minds' as Derek Morgan from 2005 to 2016. He was also nominated for a People's Choice Award for his role on Criminal Minds. Overall, he is a very talented actor.
News Related To Shemar Moore
Shemar Moore Gets Emotional While Talking About His Mother's Death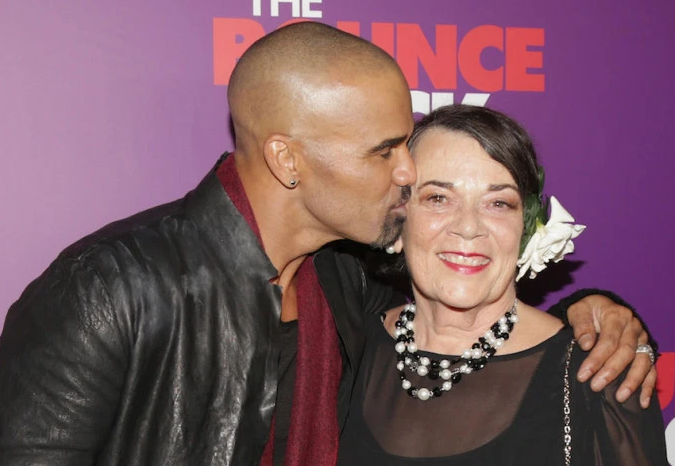 Source: @soapsindepth.com
Prayers up for Shemar Moore and his family. Sadly, his mother recently passed away. The actor opened up on Instagram. He captioned an emotional video with, "Marylin Joan Wilson-Moore, my mother, best friend, and partner in crime passed away Feb 8th at 76 years old... I miss her more than I ever thought possible and I don't know how to do this life without her .... but I get my STRENGTH from her and I will be OK because of HER." He said in one of the clips, "I stay stunned. I am heartbroken… I don't know life without this woman. I don't know what to do but I will figure it out because that's what she would want." He also posted a second video with photos of his mother and Celine Dion's 1996 song "Because You Loved Me."
'Criminal Minds' Fans Sound off on Shemar Moore's Derek Morgan Appearing in Series Finale

After fifteen seasons, Criminal Minds came to an end on Wednesday. Naturally, fans had plenty to say about the final episodes of the series. Fans were especially pleased to see Shemar Moore's Derek Morgan, make a brief return in the finale, even if it was simply in a flashback scene from Season 1 of the series. And they had plenty to say about this trip down memory lane. "That is an insane opening segment to the final episode! Thank you for honoring past cast members," one fan wrote about the flashback sequence. "STOP MORGAN MADE ME CRY," another fan wrote upon seeing Moore's Morgan back in his Season 1 glory. Prior to the finale, showrunner Erica Messer explained that Moore wasn't able to officially come back to the series because of his commitment to fellow CBS series S.W.A.T. Moore is currently preoccupied with a different, and much more serious, matter than the finale of Criminal Minds. On Wednesday, the day of the Criminal Minds series finale, Moore made a heartbreaking announcement on Instagram as he revealed that his mother, Marylin Joan Wilson-Moore, had passed away on Feb. 8 at the age of 76.
Famous For
For playing Malcolm Winters in American soap opera The Young and the Restless.
For portraying Derek Morgan on CBS's TV series Criminal Minds.
What is the Nationality of Shemar Moore?
Shemar Moore was born on 20th April 1970, in Oakland, California. His nationality is American and he belongs to African-American ethnic background. His parents are Marilyn Wilson (mother) and Sherrod Moore (father). He moved with his mother to Denmark as an infant. Talking about his siblings, he has four siblings, two sisters: Kosheno Moore and Sheburra Moore and two brothers: Shemar Moore and Romeo Moore. He also participated in several theatres works during his childhood. About his education, he attended a British private school in Bahrain until age seven. After returning to the U.S in 1977, his family moved to Chicago, California. Later, he graduated from Gunn High School in Palo Alto. In addition, he attended Santa Clara University. There, he majored in Communication and minored in theater arts. He used to work as a model to pay his bills while he was there. As of 2019, he celebrated his 49th birthday. He was an athlete in his college days. He participated in baseball. He was also a pitcher and Outfielder.
How was Shemar Moore's Career?
Shemar auditioned for Malcolm Winters in the year 1994.
He then became part of 'The Young and the Restless' for eight years.
He was the host of the series 'Soul Train' from 2000 to 2003.
In the year 2001, he appeared in the movie 'The Brothers'.
He also played the role of Detective Jesse Reese on 'Birds of Prey' from 2002 to 2003.
He is mostly known for his part on 'Criminal Minds'.
He started playing the role of Derek Morgan for the show in 2005.
He has appeared in numerous movies and television series throughout his career.
Some of the shows and movies that he has been part of include 'The Bounce Back', 'Kill Me, Deadly', 'Diary of a Mad Black Woman', 'Greener', 'The Seat Filler', 'Half & Half', 'Nikki and Nora', 'Chasing Alice', 'The Brothers', 'Box Marley', 'Celebrity', 'Moesha', Living Single', 'The Jamie Foxx Show', 'The Nanny', 'Arli$$', 'Hav Plenty'.
He has had 9 wins and 11 nominations to his name throughout his acting career.
He garnered the nomination for the BET Comedy Award in 2005 for 'Diary of a Mad Black Woman'.
He won the Daytime Emmy Award in 2000 for 'The Young and the Restless'.
He also won the Image Award for Outstanding Actor in a Drama Series in 2015 for 'Criminal Minds'. Moreover, he has won other several image awards for various roles in television throughout his career.
exited Criminal Minds after 11 seasons and 251 episodes in episode 18 of season 11, "A Beautiful Disaster" on 23rd March 2016.
In February 2017, it was announced that Moore would star in CBS's new series entitled S.W.A.T., based on the 2003 film and 1975 television series of the same name.
What is the Net Worth of Shemar Moore?
The net worth of this famous actor will be surely in millions. Shemar Moore has an estimated net worth of $ 16 million as of 2020. Furthermore, he has an estimated salary of roughly $175k per episode. He is satisfied with his earnings. His source of earning is from his film career.
Who is Shemar Moore Dating?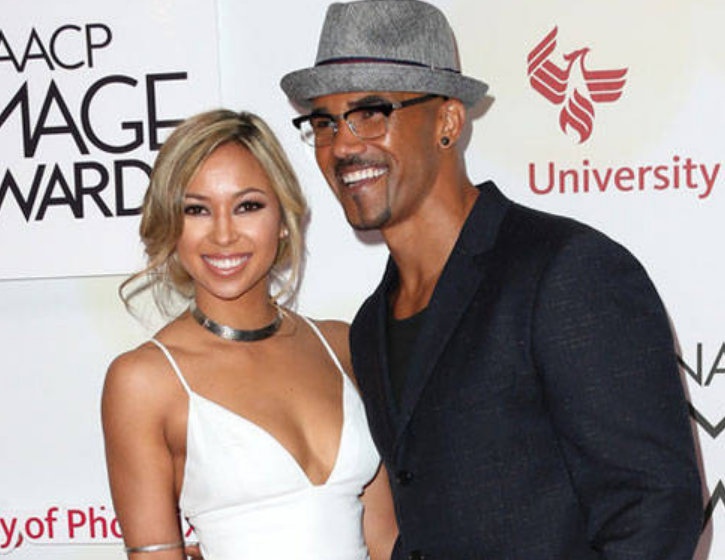 Source: @articlebio.com
Shemar Moore was a married person previously. During his career, he has been involved in numerous relationships. He started dating Sanaa Lathan in February 1985. Sanaa is an American actress. They dated for 4 years and were engaged for 8 months. They married on 11th May 1990. The marriage lasted 6 years and they separated on 10th October 1995. They officially divorced on 15th July 1996. The couple doesn't have any children from the marriage. He had a 1-year relationship with American actress Bobbie Phillips in 1993. Bobby is an American singer. He later dated Toni Braxton from November 1994 to May 1995. He also had a relationship with Halle Berry for a year. The relationship started in 1007 and ended in 1998. He dated actress Ashley Scott for 11 months from October 2002 to September 2003. After that, he dated Kimberly Elise from August to October 2005. He was also believed to be in a relationship with actress Victoria Rowell in 2006. He had an encounter with Gabrielle Richens in the same year. He also had a relationship with Lauriane Gillieron. They separated in 2007. He also dated soccer player Shawna Gordon from 2014 to 2015. In 2018, he began dating Quantico actress Anabelle Acosta. As of 2020, he is single. He is enjoying his single life happily without any disturbances.
How tall is Shemar Moore?
Shemar Moore is a very handsome actor with a charming personality attracting a lot of people towards him. He has a height of 6 feet 1 inch (1.85 m). He weighs 88.5 kg or 195 lbs. His hair color is black and the eye color is dark brown. His chest, waist, and biceps are 48-34-16 inches. Overall, Shemar has got a healthy body.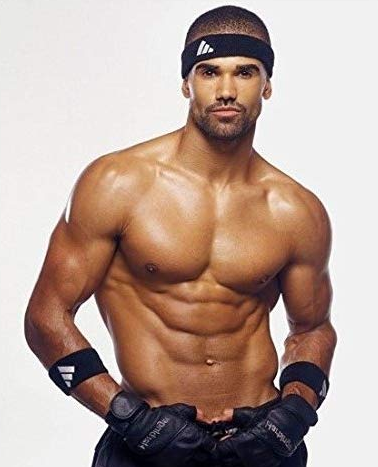 Source: @amazon.com