About Sonia Benezra
Sonia Benezra is a famous TV and radio interviewer as well as a TV personality and actress from Canada. She is also a Canadian animator and a singer. Previously, she has hosted shows on MusiquePlus, MusiMax, MuchMusic, and MuchMoreMusic. Moreover, she has also hosted a daily live talk show on the French-language 'TQS' television, also open to English-speaking entertainment figures, for five seasons. In the year 2001, she played the role of Alicia Del Ferril in the television film and series "Largo Winch" and which is the role that she will have the longest for about twenty episodes. In the year 2018, she announced that she would be hosting the variety show "Tout le Monde Aime".
Recent in the news, Sonia puts focus on seniors in a new talk show. She first became a vedette here thanks to a TV channel aimed at teens. Now she's launching a show aimed at seniors. Benezra, one of the first stars created by the music-video network MusiquePlus back in the '80s, has a new talk show called Benezra reçoit that's part of a recently created online TV channel, CREA TV (macreatv.com), that targets older viewers. She will be talking to elderly Quebecers, well-known ones, and others not known to the public but who have done extraordinary things. "The world is upside-down," Benezra said. "The young kids are on the web, on Netflix. They're rarely watching television, but we still make television for the 18- to 45-year-olds. Networks are not venturing out to make programming for other demographics. "We just want to shine the spotlight on people who have been neglected," she said.
Sonia Benezra is famous for being a Canadian Actress and TV personality. She is best known for her work on shows like MusiquePlus, MusiMax, MuchMusic, MuchMoreMusic, and more.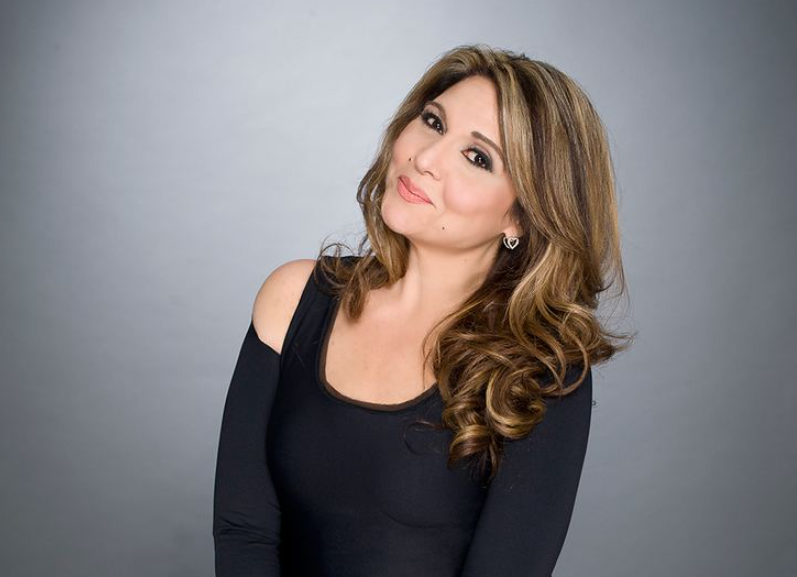 Source: @alchetron
Sonia Benezra was born on 25th September 1960 in Montreal, Canada. She was born to her parents; Albert (father), a businessman, and his Perla (mother), a seamstress. She holds Canadian nationality and her ethnicity is Mixed. Her mother is from Morocco and her father is from Spain. Her race is White. Libra is her Zodiac sign and she is Jewish as per her religion. She is of Moroccan descent with Sephardic Jewish ancestry. She is fluent in French, English, and Spanish. As a child, she is described as happy, generous, dreamy, and quickly asserts her interest in the arts. Regarding her education, she was graduated in theater from Concordia University. As of 2020, she celebrated her 60th birthday.
A charming and gorgeous actress as well as a TV personality, Sonia stands tall at the height of 1.84 m with a balanced bodyweight of 78 KG. Being at the age of sixty, she still looks very young with clear skin attracting a lot of people towards her. Her body build is average. She maintains her body a lot. Her mom, who survived both cervical and breast cancer, now lives in the same apartment building as her daughter, and one of the first things Benezra says is that she's so happy her mother didn't have to go through the horrific experiences that so many seniors lived through in CHSLDs this year during the COVID-19 pandemic.
Sonia Benezra's Career
After her graduation, Sonia started her career as an actress at the Centaur Theater in the play "The Main" and the following year in "Colored Girls".
Later, due to controversy, she was replaced by another actress before the premiere.
She then gained the attention of Moses Znaimer, founder of MuchMusic and soon of MusiquePlus.
She was summoned to her office and Znaimer asks her all kinds of questions about her musical knowledge.
In the year 1986, she became the part of the VJ generation of MusiquePlus where she will be on board the show "Rock Velours" and will quickly interview the biggest names in music such as Paul McCartney, Sting, Celine Dion, and many others.
As a VJ, she made appearances in the TV films "Sword of Gideon" and "The Armed Arm of the Law".
In the year 1992, she joined TQS to host the "Sonia Benezra" talk show, which made her popular with the public, and received several awards as well.
After a couple of years, she was offered for the spin-off talk show "Sonia Benezra / Special Dimanche".
In the year 1995, she released an album called simply "Sonia Benezra". The album was not a commercial success with over 20,000 copies sold.
After a year, the TQS channel withdrew its talk show after five consecutive seasons, which was a big blow to the host.
She hosts the "Famous Homes & Hideaways" show that airs across North America.
She became one of the headliners of the new musical channel "Musimax" and will host "Duo Benezra" until 2006.
The same year, she made a comeback as an actress in the television film "The Windsor Protocol".
In the year 1998, she made appearances in "The Chronicles of San Francisco II" and "La Part des Anges".
In the year 2001, she played the role of Alicia Del Ferril in the television film and series "Largo Winch".
She then appeared in the cinema in "The Witness Files" (1999), "Isn't She Great" (2000), and "Christmas" (2004).
In the year 2007, she became a radio host for Corus Entertainment on 98.5 FM and Q92 FM.
In the year 2010, she joined the Shopping TVA team with its segment "Sonia's essentials".
She then returned to Musimax with the show "Benezra Reçoit" in 2011.
In the year 2012, she collaborated with singer Vincenzo Thoma on the song "Lei" (the Italian version of the song "All the faces of love" by Charles Aznavour ) for his album "Romantico 3".
In the year 2014, she published her biography, "Je ne regrette almost rien", written by journalist Lise Ravary.
She was a columnist for the summer show "Sucre Sale" in 2015.
In the year 2018, she announced that she would be hosting the variety show "Tout le Monde Aime".
Beside this,
Sonia worked as co-host (2008-2009) for English-language radio station CFQR (Q92) afternoon drive show.
She is also involved in the "Walk for Breast Cancer" charities in and around the Island of Montreal.
She is a clothing designer with her own line.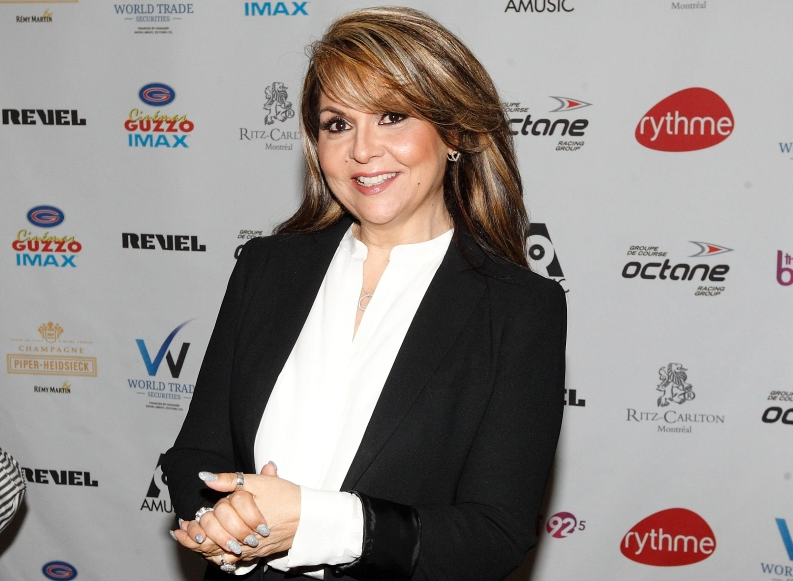 Source: @journalmetro
Awards and Achievements of Sonia Benezra
MetroStar Awards
1993:
Host - Talk Show / Variety (Trophy)
Female personality
1994:
Host - Talk Show / Variety (Trophy)
Female personality
1995:
Host - Talk Show / Variety (Trophy)
Female personality (Trophy)
1996:
Host - Talk Show / Variety
1998:
Host - variety show / cultural magazine and talk show
2005:
The MetroStar Special 20 years
Gemini Price
2012:
Best Program or Interview Series or Talk Show
Interview program or series or talk show
2011:
Best Program or Interview Series or Talk Show
Interview program or series or talk show
1996:
1995:
Best Variety Series or Talk Show (Trophy)
1994:
Best animation: variety, game, humor, talk show (Trophy)
Best Live Variety Show
1990 :
Best Variety Special CELINE DION - UNISON (MusiquePlus)
Sonia Benezra's Personal Life
Sonia Benezra is possibly single as per our records. There are no records of her past relationship, affairs, dating history of Sonia Benezra. She is assumed to be looking for the best partner for her to live her whole life with. As of today, she is living a single life without any disturbances. Her sexual orientation is straight and she is not gay.
Sonia Benezra's Net Worth 2020
Sonia Benezra is a famous TV personality who has achieved great fame throughout her career. The net worth of Sonia Benezra is estimated to have around $200 Million as per sources as of 2020. Whereas the details about her exact salary have not been revealed yet. But there is no doubt in the mind of her followers that she is making a cool amount of money from her career. At present, she is satisfied with her earnings and she is living a luxurious lifestyle. Her major source of earning comes from an acting career.