Williard Carroll Smith Jr. famed as Will Smith is a famous American actor, producer, comedian, rapper, as well as a songwriter. Newsweek called him "the most powerful actor in Hollywood" in April 2007. He has been nominated for five Golden Globe Awards, two Academy Awards, and has won four Grammy Awards till the date. Forbes has ranked Smith as the most bankable star worldwide. His films have grossed $7.5 billion at the global box office. For his performances as boxer Muhammad Ali in Ali (2001) and stockbroker Chris Gardner in The Pursuit of Happyness (2006), he received nominations for the Academy Award for Best Actor. In December 2019, social media users began encountering a post proclaiming that actor Will Smith and his son, rapper Jaden Smith, had "died in a crash after a "car and truck collision". This post was a hoax, as neither Will nor Jaden Smith had died or been seriously injured in an automobile accident.
Famous For
For his role as boxer Muhammad Ali in Ali (2001).
For his role as stockbroker Chris Gardner in The Pursuit of Happyness (2006).
Where was will Smith born?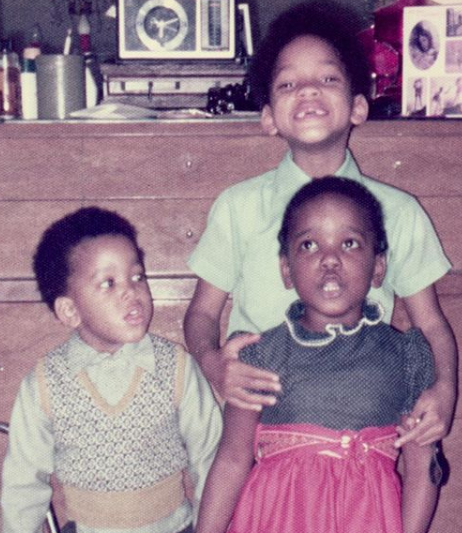 Source: @willsmith
Will Smith was born on 25th September as Willard Carroll Smith Jr. in Philadelphia, Pennsylvania, United States to a father Willard Carroll Smith Sr. and a mother Caroline (Bright). His father Smith Sr died on 7th November 2016 who was a U.S Air Force veteran and refrigeration engineer, whereas his mother Caroline is a Philadelphia school board administrator. He grew up in West Philadephia's Wynnefield neighborhood and was raised Baptist. He also has an elder sister named Pamela and two younger siblings, twins Harry and Ellen. Talking about his education, he went to a private Catholic elementary school, Our Lady of Lourdes in Philadelphia. At the age of 13, his parents separated and divorced only in 2000. He then attended Overbrook High School. It is reported that Smith turned down the scholarship from Massachusetts Institute of Technology (MIT) because he had a keen interest in rap growing inside him. As of 2019, he celebrated his 51st birthday. He holds American nationality whereas his ethnicity is Black. His religion is Christian.
How was the Career of Will Smith?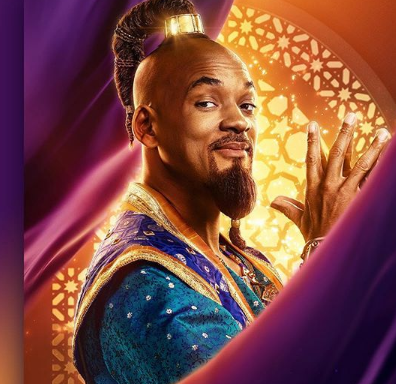 Source: @willsmith
Music Career
While Will Smith was studying at high school, he began his career as a rapper.
After that, he started as the MC of the hip-hop duo DJ Jazzy Jeff & The Fresh Prince, with his childhood friend Jeffrey "DJ Jazzy Jeff" Townes.
Townes was a turntablist and a producer then.
Smith and Townes met each other in 1985 at a house party.
They joined forces and recruited beatboxer Clarence Holmes into their team.
The trio released their first single titled Girls Ain't Nothing but Trouble" in late 1985 to 1986.
Their single became a hit a month before Smith's graduation from high school.
The duo, Townes and Smith released their first album, Rock the House on Word Up in 1986 and debuted on Jive in March of 1987.
For "Parents Just Don't Understand", their group received the first Grammy Award for Best Rap Performance in 1989.
Moreover, they also won their second Grammy for their most successful single, "Summertime" in the year 1991.
He nearly went bankrupt in 1990, when the Internal Revenue Service assessed a $2.8 million tax debt against Smith. Following his bankruptcy, the NBC television network signed Smith to built a sitcom The Fresh Prince of Bel-Air.
The show went successful and began his acting career.
Acting Career

He made his first appearance in the drama Six Degrees of Separation (1993).
He then made his film debut as the main role character in the action film Bad Boys in the year 1995.
Moreover, he also appeared in its sequel, Bad Boys II in the year 2003.
His part in Independence Day 1996 established Smith as a prime box office draw, when the film became massive blockbuster becoming the second highest-highest film in history at the time.
He carried on his successful career when he starred in Men in Black which became the year's third highest-grossing film.
He also featured in the sequel, Men in Black II (2002) and Men in Black III (2012).
The theme song for the film "Men in Black" was the beginning of his solo career.
His first debut solo album was Big Willie Style released in the year 1997.
His second album Millennium was another hit from Smith in the year 1999 which reached number five on the Billboard 200 and was certified double platinum by the RIAA.
He was even nominated for the Academy Award for Best Actor and the Golden Globe Award for Best Actor-Motion Picture Drama for his role portraying the heavyweight boxer Muhammad Ali in the 2001 biopic Ali. He then returned with his third album Born to Reigh in the year 2002 and he also released his first compilation album Greatest Hits, featuring songs from his three solo albums as well as those produced with DJ Jazzy Jeff.
He released his latest album Lost and Found in 2005.
One of the most praised movies by Smith was a biographical drama The Pursuit of Happyness released in 2006 where he portrayed the role of Chris Gardner along with his son Jaden.
He was honored at Grauman's Chinese Theatre on Hollywood Boulevard on 10th December 2007.
He starred I Am Legend opening became the largest ever for a film released in the United States during December 2007.
He and his son, Jaden starred film After Earth became one of the unsuccessful movies at the domestic box office.
He starred as Nicky Spurgeon in the romance drama Focus, and as Dr. Bennet Omalu in Concussion in the year 2015.
He chose to play Deadshot in the supervillain team-up action film Suicide Squad over a role in Independence Day: Resurgence in 2016.
He then starred in drama film Collateral Beauty directed by David Frankel.
His father was diagnosed with cancer weeks after signing Collateral Beauty and later his father died the same year and called the movie experience "a beautiful way to prepare for a movie and an even more majestic way to say goodbye to my father".
The most expensive film for Netflix till the date, Bright was released via Netflix on 22nd December 2017.
He portrayed The Genie (originally played by Robin Williams) in the live-action adaptation of Disney's Aladdin, directed by Guy Ritchie. The film was released on 24th May 2019.
Aladdin grossed over $1 billion worldwide to become Smith's highest-grossing film, surpassing Independence Day.
He also participated in the soundtracks by recording singles: "Arabian Nights (2019)", "Friend Like Me" and "Prince Ali".
He was also featured on rapper Logic's song "Don't Be Afraid To Be Different" (2019), from his fifth studio album Confessions of a Dangerous Mind.
He appeared as an assassin who faces off against a younger clone of himself in Ang Lee's Gemini Man, released on 11th October 2019.
He also voices spy Lance Sterling in Spies in Disguise, where he teams up with the nerdy inventor who creates his gadgets, voiced by Tom Holland and the film is scheduled to be released on 25th December 2019.
Who is Will Smith Married to?
Will Smith is a married person. In the year 1992, he was married to Sheree Zampino. They had a son together named Willard Carrol "Trey" Smith III. Later, they split up in the year 1995. After two years, he married "The Pursuit of Happiness" co-star Jada Koren Pinkett in the year 1997. They have two children, Jaden Christopher Syre Smith, and Willow Camille Reigh Smith. His first son Trey appeared in his father's music video, "Just the Two of Us", Jaden appeared in "The Pursuit of Happiness" along with his later mother, and Willow appeared as his daughter in the film I Am Legend. At present, Smith lives in Los Angeles, California with his family. The duo is living a happy life as of now. They are enjoying their life a lot.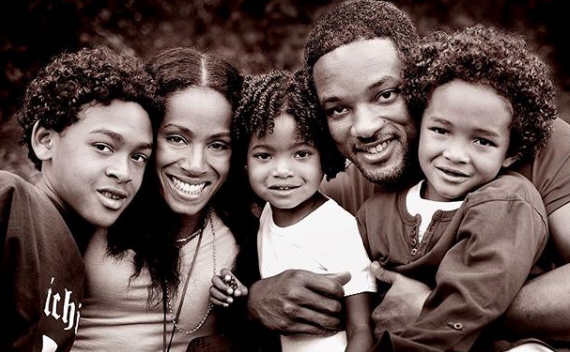 Source: @willsmith

How much is Will Smith's Net Worth?
Multi-talented Will Smith is an actor, producer, and rapper. He earns at least $40 million from his various endeavors every year. Moreover, he is one of the highest-paid and the richest actors in the world. As of 2018, the net worth of Will Smith is estimated at $300 million. But his exact salary is still to get revealed yet. There is no doubt in the mind of his followers that he is earning a considerable amount of salary from his present work. Overall, he is living a luxurious lifestyle from his earnings.
How tall is Will Smith?
Will Smith is a very handsome person with short hair and tall height of six feet two inches. He has a dark brown eye and black hair. His body measurement is biceps size is 16, chest size is 42, waist size is 33 inches. He wears a shoe size of 11(US). Overall, he has got an athletic body build with a healthy body.