Sonja Morgan is an American television personality, socialite, entrepreneur, and philanthropist. She is best known for her role on the reality television series "The Real Housewives of New York City." She is also famous for venturing into the fashion industry by launching her fashion line, "Sonja by Sonja Morgan" in 2015. Additionally, she is the proud owner of Tipsy Girl, a company that distributes wines, including Prosecco and sparkling Rosé, adding a touch of elegance to her diverse entrepreneurial endeavors.
A Glimpse into Sonja Morgan's Early Life and Family
Sonja Morgan was born on 25th November 1963 in Albany, Albany County, New York, United States. Sonja Tremont is her birth name. She is American when it comes to her nationality and her ethnicity is Mixed as she is of German, English, and Irish, and likely French and Scottish descent. Her present age is 59 as of 2022. About her family, she has not revealed the name of her father, and mother. She spent her early life in New York. Both of her parents are very supportive of her career.
Sonja, after her high school graduation, joined the Fashion Institute of Technology (FIT), a public college in New York City. She had studied marketing there.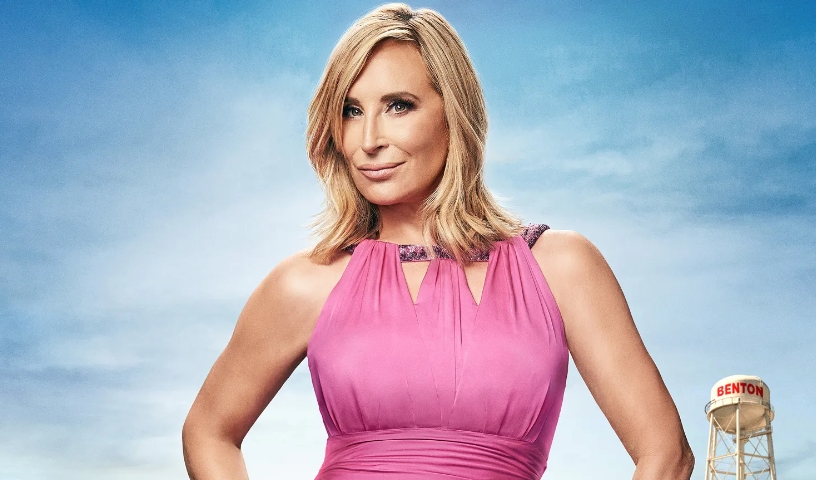 Inside Sonja Morgan's Career
In 2015, Sonja Morgan unveiled her fashion line, "Sonja by Sonja Morgan," which quickly gained popularity and found a retail home at the Vanessa Noel store on East 64th Street and online.
Notably, her line was also sold in Century 21 stores until the retail chain faced financial troubles and declared bankruptcy in 2020 due to the impacts of the COVID-19 pandemic.
Before her foray into the fashion industry, Morgan showcased her versatility in the 1980s and 1990s, working as an interior director, event planner, and hostess for several esteemed Manhattan restaurants.
In 2010, she joined the cast of Bravo's highly acclaimed reality television series, "The Real Housewives of New York City", during its third season. Remaining a key member for an impressive eleven seasons until 2021, she garnered widespread admiration from viewers and earned the title of a franchise fan favorite.
Her comedic talents were lauded by fans, as she was awarded "Best Comedienne" in the fan-voted Real Housewives Awards for four consecutive years, from 2015 to 2018.
Additionally, her popularity extended beyond television screens, as she ranked among the top ten highest-earning celebrities on the celebrity video messaging platform Cameo in the preceding year.
In 2017, she marked her off-Broadway debut in the play "Sex Tips for Straight Women by a Gay Man," showcasing her talents beyond reality television.
Building on her performing prowess, she embarked on a successful regional tour of improv shows titled "Sonja In Your City" in 2021, captivating audiences in cities like New York, Boston, Baltimore, and Washington DC with sold-out performances.
Known for her vibrant personality, she became a familiar face on Andy Cohen's late-night chat show, "Watch What Happens Live", while also making guest appearances on various television series, including "Difficult People", "Kocktails with Khloé", and "Worst Cooks" in America.
In 2023, fans were delighted to see her co-starring in a Real Housewives spin-off series alongside longtime castmate Luann de Lesseps, titled "Luann & Sonja: Welcome to Crappie Lake," which premiered on July 9, 2023.
Meet Sonja Morgan Husband and Daughter
Sonja Morgan, formerly married to John Adams Morgan, the accomplished sailor, and Olympic champion, is now enjoying her single life with contentment. Sonja and John met each other in the 1990s while working as a hostess at an Italian restaurant on Madison Avenue. The couple tied the knot in 1998 and welcomed their daughter, Quincy Adams Morgan, in 2000. Unfortunately, their marriage came to an end in 2006, plunging Sonja into financial hardship, leading her to file for bankruptcy and struggle with creditors for four years. Following the divorce, she embarked on romantic relationships with Benjamin Benalloul and Lorenzo Borghese, and in the past, she had been involved with various prominent figures such as Matt Dillon, Harry Dubin, Charlie Rose, Owen Wilson, John McEnroe, Billy Idol, and Albert II, Prince of Monaco. Despite the challenges, Sonja Morgan remains resilient and content in her current single life.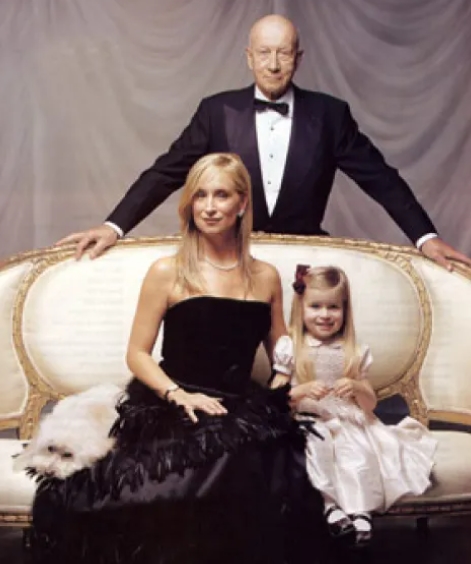 Sonja Morgan has established herself as a devoted philanthropist, making significant contributions to a diverse range of charitable causes, including children's welfare, visual and performing arts, animal rights advocacy, and LGBTQ+ rights initiatives. A testament to her commitment, she hosts cabaret and burlesque events under the banner "Sonja in the City," ingeniously raising funds for various charitable organizations. Her outstanding dedication to philanthropy was recognized in 1990 when she was honored with the Singular Sensation Award at the St. Regis Hotel, alongside Vanessa Noel and Mira Sorvino, acknowledging her impactful work. Another prestigious accolade came her way in July 2013, as she received a well-deserved New York State Senate Award for her commendable contributions to charitable endeavors.
On October 13, 2016, The Huffington Post referenced Sonja Morgan in a report detailing allegations of sexual misconduct made by Lisa Boyne against U.S. President Donald Trump. According to Boyne, Morgan had invited her to a dinner attended by Trump, modeling agent John Casablancas, and several models. Boyne asserted that during the dinner, Trump allegedly made the models walk across the table, peering under their skirts, and commenting on their undergarments. In response, Morgan confirmed the occurrence of the dinner with the mentioned participants but stated she did not recall witnessing any inappropriate behavior by Trump. She humorously added, "But I have been known to dance on tables."
Sonja Morgan Net Worth Exposed
Sonja Morgan is a multi-talented personality, renowned as a television star, socialite, entrepreneur, and philanthropist, with an estimated net worth of $10 million as of 2023. Currently, she enjoys an impressive annual income surpassing $1 million. Her claim to fame stems from her prominent role in the reality show "The Real Housewives of New York," which has contributed significantly to her wealth. While she faced financial hardships after a challenging divorce from John A. Morgan, the heir to J.P. Morgan's fortune, she resolutely dealt with the situation. Sonja's Upper East Side townhouse, initially listed for $9.95 million during the divorce, is now being sold for $8.75 million, according to real estate experts. To overcome her financial struggles, she sold her Ramatuelle home for $5.7 million and refinanced her New York City home for $3.3 million. Additionally, a failed movie project led her to pay Hannibal Pictures Incorporated a substantial $6.95 million. Amidst it all, she managed to maintain her lavish lifestyle and eventually settled debts with creditors, including American Home Mortgage Servicing, to whom she paid $600,000 along with the deed to her $5.8 million home in Telluride, Colorado. Despite the setbacks, Sonja Morgan continues to thrive and live luxuriously.
Sonja Morgan Plastic Surgery, Height & Weight
Sonja Morgan, a beautiful TV personality, boasts a slender frame with a height of 5 feet 7 inches (1.7 m) and a weight of 58 Kg (128 lbs). Her captivating allure is accentuated by a pair of enchanting green eyes, complementing her lustrous blonde, neck-length straight hair. A gleaming face graces her overall appearance, while her body measurements, measuring 33-25-35 inches, further enhance her graceful charm. With a shoe size of 8 (US), Sonja's distinctive features make her an enchanting and memorable presence in the world of entertainment. In September 2020, Morgan candidly shared her encounters with cosmetic procedures, such as her facelift performed by the esteemed New York plastic surgeon, Dr. Andrew Jacono.