About Tom Lister Jr.
An American character actor and occasional professional wrestler, Tom Lister Jr. was well recognized for his roles as the neighborhood bully Deebo in the 1995 film "Friday" and its 2000 sequel and as President Lindberg in "The Fifth Element". He grew up in a very shady black neighborhood but he somehow avoided the life of crime and drugs by indulging in religion and watching films at an early age. He made his acting debut in 1984, playing a small role in the television series titled "1st & Ten" and in the next year, he made his film debut with a supporting role in the film titled "Runaway Train". Additionally, his best-known wrestling feud was with WWF superstar Hulk Hogan. But, we have lost such a talented as well as an actor on 10th December 2020 at the age of 62.
Death of Tom Lister Jr.

Tommy Lister Jr., a former professional wrestler and character actor known for his iconic role as hulking bully Deebo in the "Friday" films, has died at the age of 62 on 10th December 2020 in Marina Del Rey, California, U.S. Lister's manager, Cindy Cowan, confirmed to The Associated Press that Lister was discovered unconscious in his Marina Del Ray, California, home on Thursday. He was pronounced dead at the scene as his official cause of death has not been released. Cowan also confirmed to the AP that Lister was diagnosed with COVID-19 earlier this year and recovered but had recently developed difficulty breathing. The coroner's office is investigating the cause of his death.
Famous For

Being an American character actor and occasional professional wrestler.
For his roles as the neighborhood bully Deebo in the 1995 film "Friday".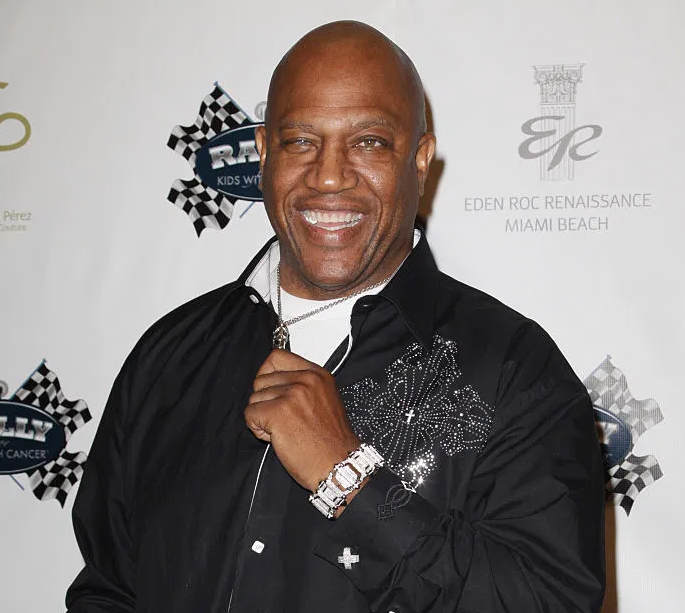 Source: @blackamericaweb
Early Life of Tom Lister Jr.

Tom Lister Jr. opened his eyes for the first time on 24th June 1958 with the real name or full name of Thomas Lister Jr. in Compton, California, U.S. He was also known for his another name Tommy "Tiny" Lister. He held an American nationality and African-American ethnicity. Analogously, he was from Christianity religion and his race was black. He has been a very religious person since his younger years as a devout Christian. He used to happily celebrate his birthday on 24th June of every year and he lastly celebrated his 62nd birthday though as his birthdate, his star sign was Cancer. He was the son of Tommy Lister (father) and Mildred Faye Lister (mother) as he was born blind in his right eye due to a detached and deformed retina. He avoided the local gang life in Compton by developing an interest in films and religion instead. He attended Palomar Junior College before transferring to Long Beach City College for his sophomore year. He recorded a 52 ft (16 m) shot put throw while at Long Beach, which helped to earn him a scholarship to California State University at Los Angeles.
Career of Tom Lister Jr.

Acting Career
Tom Lister Jr. kicks off his acting career as Deebo from "Friday" as he reprised the role in the film's sequel, "Next Friday", but did not appear in the third film of the series, "Friday After Next".
His film roles included playing a prisoner in "The Dark Knight", "Austin Powers in Goldmember" and "The Human Centipede 3 (Final Sequence)" whereas he was featured in "The Fifth Element" as the Galactic President and also starred as Nicky's older brother Cassius in the Adam Sandler film "Little Nicky".
He starred as a police officer in Chamillionaire's 2012 single "Show Love" though he was the main police officer in Chamillionaire's "Ridin'" video.
He has also appeared in the Ice Cube videos for "Friday" (from the "Friday" soundtrack) and "You Can Do It" (from the "Next Friday" soundtrack).
As well, he played bail agent Winston in the Quentin Tarantino film "Jackie Brown" as well as filmed "Busy Day" in Albuquerque, New Mexico.
Lister also had a supporting role in the 2016 Disney animated movie "Zootopia" as the voice of the diminutive fennec fox, Finnick.
Wrestling Career
Lister began his career as a wrestler, ultimately featured in a high-profile feud with Hulk Hogan in the WWF in 1989, and was billed as "Zeus: The Human Wrecking Machine, KRON reported".
Zeus formed an alliance with fellow Hogan rival "Macho Man" Randy Savage to feud with Hogan and his friend, Brutus Beefcake whereas two teams faced off at the 1989 SummerSlam event in a tag team match which saw Hogan and Beefcake prevail as the victors, with Hogan pinning Zeus.
Zeus formed an alliance with "The Million Dollar Man" Ted DiBiase leading into the Survivor Series though the team of The Hulkamaniacs (Hulk Hogan, Jake "The Snake" Roberts, and Demolition) faced The Million Dollar Team (Ted DiBiase, Zeus, and the Powers of Pain) at the event and Zeus was eliminated from the match via disqualification after refusing to break a chokehold on Hogan and shoving the referee away. Finally, the Hulkamaniacs went on to win the match.
After that, the feud between Hulk Hogan and Brutus Beefcake versus Randy Savage and Zeus ended with a steel cage match on 27th December 1989 at the No Holds Barred pay-per-view event where Hogan and Beefcake were once again victorious in what would be Zeus's last match in the WWF. Lister's final WWF appearance was a promotional spot for the 1990 Royal Rumble.
As well, Lister also spent a short time in World Championship Wrestling (WCW) as Z-Gangsta, as part of The Alliance to End Hulkamania in March 1996, culminating at Uncensored. He debuted the previous week with fellow actor/wrestler Robert Swenson, who was billed as The Ultimate Solution.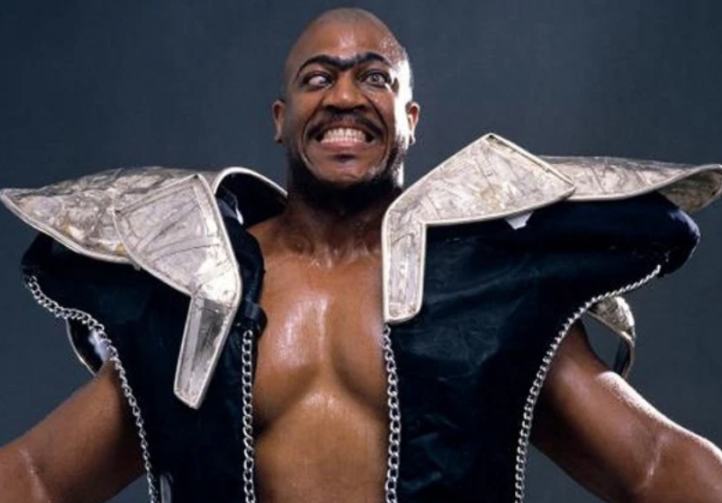 Source: @ewrestlingnews
Championships, and Awards of Tom Lister Jr.

Pro Wrestling Illustrated
PWI ranked him #500 of the top 500 singles wrestlers in the PWI 500 in 1991
Personal Life of Tom Lister Jr.

Reflecting on Tom Lister Jr.'s personal life, he was a married guy. He tied a knot with Felicia Forbes on 26th January 2003. Lister was shooting for his movie in 2003 in South Africa when he first saw Felicia Forbes. Lister dated Felicia for some time and the same year, he married Forbes. Felicia married her love at the luxurious house of Falk Haroun who is a famous construction developer. The couple welcomed a beautiful daughter into their life. Faith Grace Lister, daughter of Tommy Lister is all grown up now but her exact birthdate is not revealed yet. Furthermore, talking about his sexual orientation, he was straight.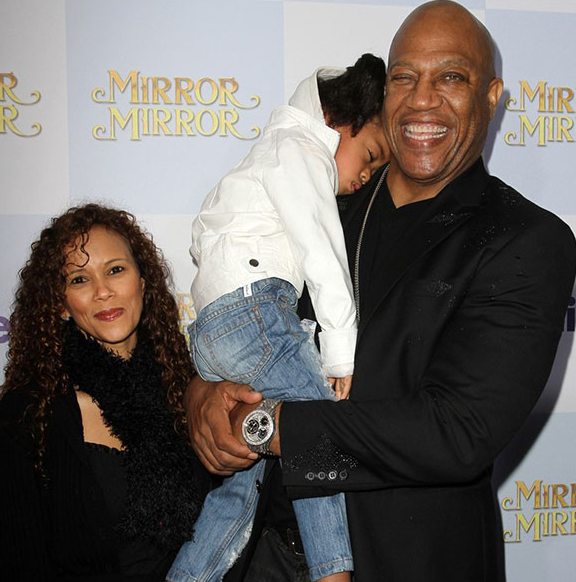 Source: @liverampup
Net Worth of Tom Lister Jr.

Moving towards Tom Lister Jr.'s net worth, he had a worth of around $100 thousand at the time of his death in 2020 whereas he had also a handsome amount of salary too which was also in millions of dollars per year. In addition, his major source of income was from wrestling and acting career. Besides that, he agreed to plead guilty to conspiring to commit mortgage fraud, in a scheme that led to $3.8 million in losses on 31st August 2012 as he was also charged with fraudulently buying homes in order to withdraw $1.1 million in home equity loans. As of April 2014, he was out on bail and confident of avoiding prison. He stated, "What's so cool about God and our government is that you can make a mistake and they will forgive you if you are just a good person and doing right." He also appeared in a commercial that year for Ball Park-brand beef jerky, advertised as "tough, but tender."
Body Measurement of Tom Lister Jr.

The height of handsome wrestler as well as actor Tom Lister Jr. was around 6 feet and 5 inches whereas his body weight was around 136.1 kg. He had unarguably accomplished a decent height career-wise. He was also considered one of the hottest celebrities of the time. Enriched with the toned bicep and perfect built, the actor doesn't hesitate to go shirtless. He was a guy with a charming smile, bald head, and dark brown eyes color though his body build type was athletic and his body measurement was 32-26-32 inches.