About Topher Park
Christopher Hyun Park, better known as Topher Park is an American-born South Korean actor. He gained significant media attention after he started dating 90 Day Fiance: The Other Way star Deavan Clegg. The two started their affair after Deavan Clegg's failed marriage with her ex-husband, Jihoon Lee. Topher Park is an accountant-turned actor. Park has yet to make his breakthrough in his acting career. He has appeared in a couple of television series, short films, movies. Clegg made her separation with Lee official and now she is with a new Korean-guy, Park.
Topher Park was born in the late 1980s. His exact date of birth is not available at present. His birth name is Christopher Hyun Park. His birth place is in Los Angeles, California in the United States. He was born to South Korean parents and his nationality is South Korean and American. He belongs to Asian-White ethnicity. His parents immigrated to the United States before he was born. Information about his parents will be updated soon.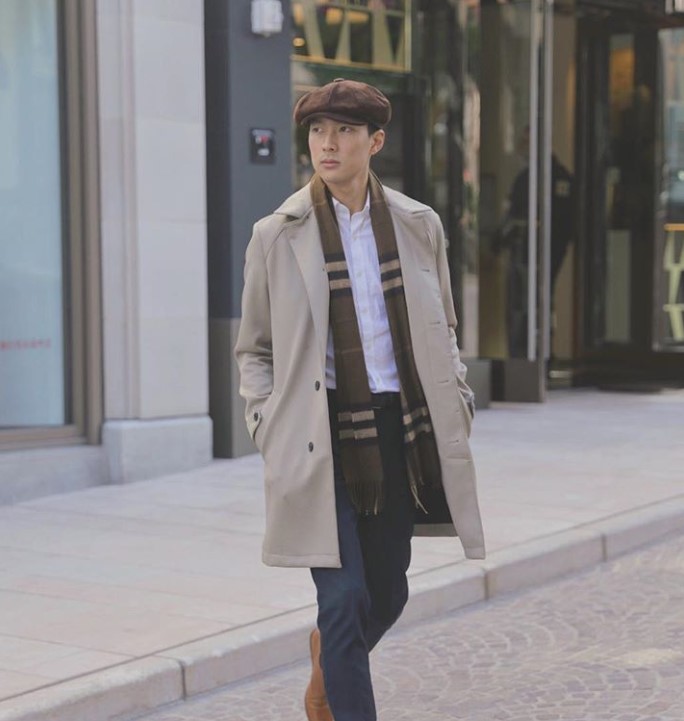 Source: Instagram@tophandher
Regarding his educational background, Topher attended the University of California, Riverside. He graduated with a degree in theatre in 2015. He grew up playing guitar and singing.
He stands at a height of 1.75 m i.e. 5 feet and 9 inches tall. He has an average body weight of 59 kg. He has an athletic body build. His sexual orientation is straight. His eye color is brown and his hair color is black. He often highlights his hair.
Besides, Park is active in social media sites with his Instagram account: @tophandher.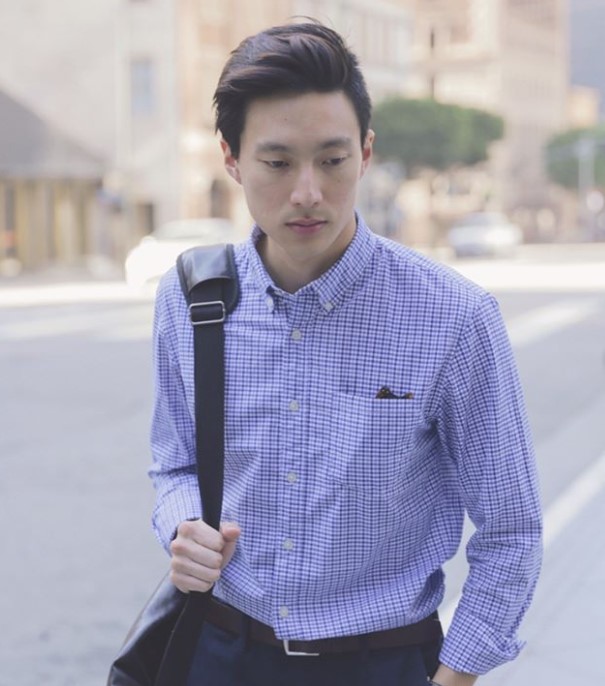 Source: Instagram@tophandher
Topher Park Career
Topher Park started playing guitar and singing at an early age.
Park eventually entered the entertainment industry as a model.
To help himself, he started working as a accountant.
He has modeled for one of the popular mobile brands, Samsung.
He eventually left his accountant job to pursue a modeling and acting career.
Alongside modeling, he pursued his acting career.
He began his acting career play8ing Christopher Park in the short film, Sadie Hawkins.
He made his feature film debut with the 2015 film, Boned.
He has already been part of over 20 productions.
He played a minor role in a short musical, Sticky Rice in 2016.
He also appeared in the 2016 film, Spa Night.
He also had a role in the short film, Bicultural.
On television, he has appeared in several television series including, Six Degrees of Everything, Tales of Titans, Jungle Justice, Old Days & New Trick, and About Us.
He also has a character named, Song Tao in the video game, James Bond: World of Espionage.
He has also appeared in a comedy television film, Fluid.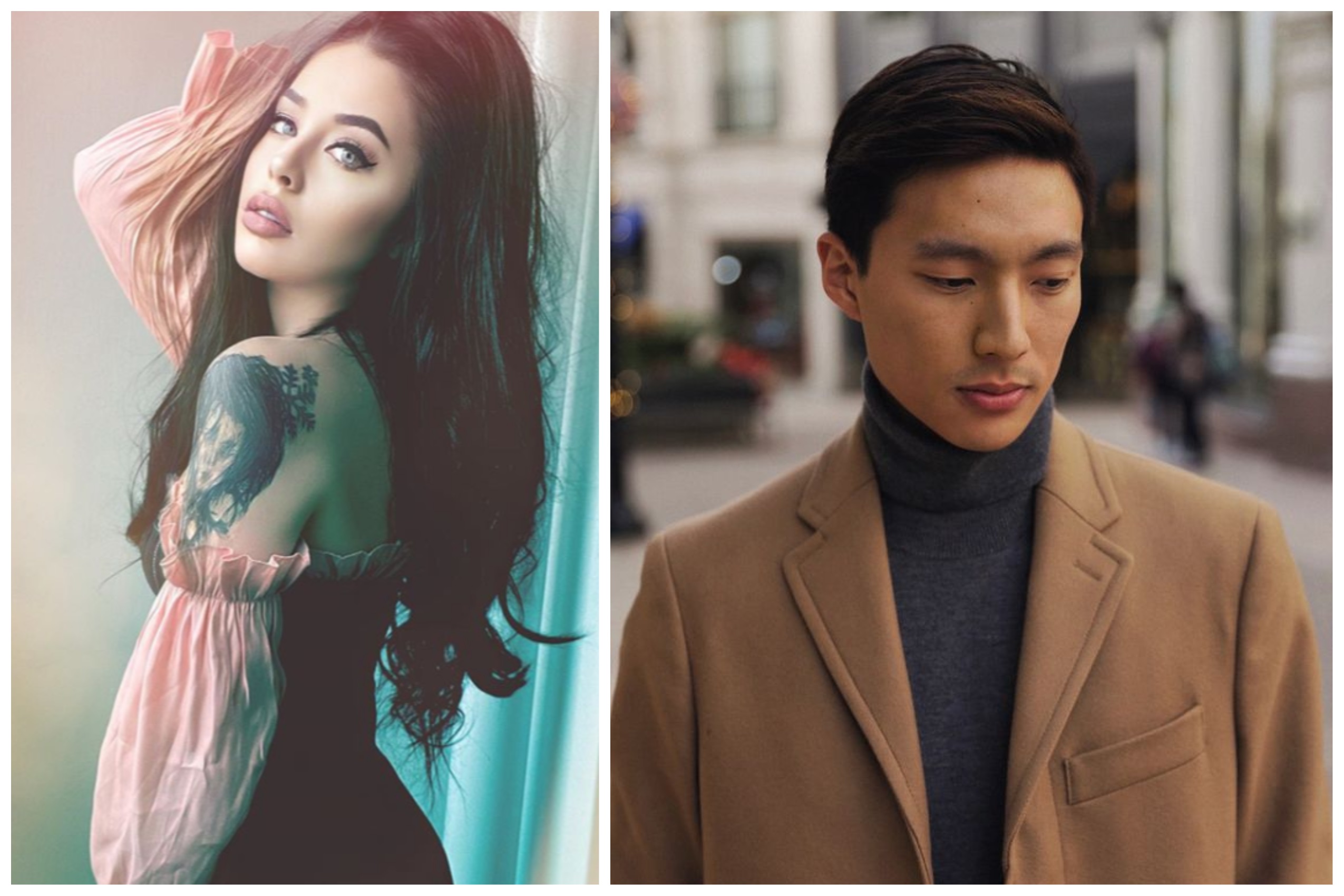 Source: @gossipgist
Deavan Clegg New Boyfriend
Topher Park is unmarried. He came into limelight after he started dating reality star, Deavan Clegg. Clegg is a reality television personality appearing on the TLC reality series, 90 Day Fiance: The Other Way. She appeared on the series with her former husband, Jihoon Lee. Clegg who is no more together with her South Korean husband found another South Korean guy. She is currently dating Park. They haven't made their affair official yet but it is almost certain that the two are in a relationship. Clegg shares a son named Taeyang Scuti with Jihoon Lee. She also has a daughter named Drascilla from her previous relationship. Clegg gave all her efforts to save her marriage with Lee. In the end, they failed to work their marriage. She eventually parted her ways with Lee.
Park and Clegg have been traveling to meet each other and have formed a strong bond together. We might soon see Clegg and Park on 90 Day Fiance: The Other Way.
On 22 August 2020, Deavan Clegg shared their first photo together on her Instagram story which she quickly deleted but that event actually made headlines. Clegg's ex-husband responded, "I know Deavan, she has a new boyfriend. Yeah, she has a new boyfriend. I saw that post, So, wow. I can't believe it, Oh My God. Wow".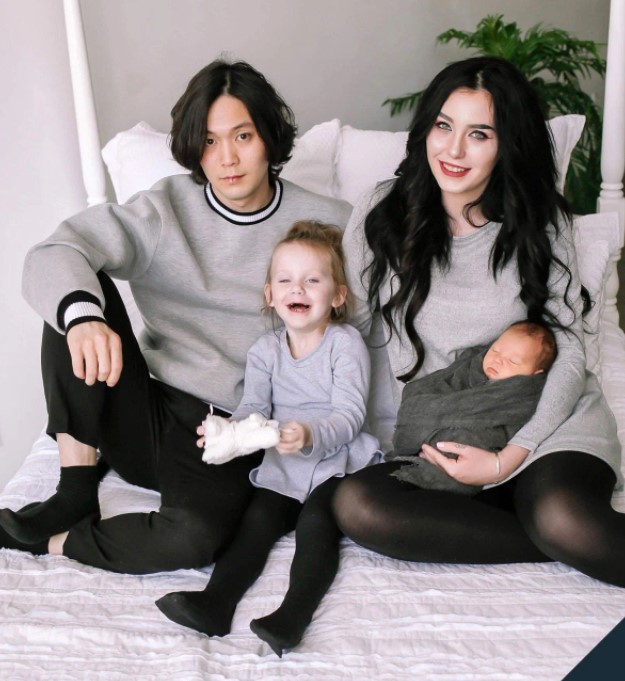 Source: @usmagazine
What is Topher Park Net Worth?
Topher Park is an accountant-turned actor. He has yet to make a big break in Hollywood but has already appeared in several television series, short films, and movies as well. He earns enough to support himself. It is just a matter of time he gets his big break and amasses millions. His net worth is estimated to be around $250k.