Who is Trisha Goddard?
Patricia Gloria Goddard, a British television presenter, actress, and host is better known as Trisha Goddard. She is well known for her morning talk show "Trisha", which was broadcast on a mid-morning slot on ITV before later being moved to Channel 5. Prior to becoming a TV host, she worked as a flight attendant. Through her popularity and success on British television, she was able to start her own production company, "Town House TV". Goddard has been based in the United States since 2010 when she started working with Maury Povich on his TV series "Maury" as a "conflict resolution expert." Scroll down to read deets about Trisha's Full Biography, Personal Life, Interesting Facts, Wiki, Age, Net Worth, & more.
Being a British television presenter, actress, and host.
For her morning talk show "Trisha".
Source: @tellymix.co.uk
Trisha Goddard Early Life and Family
On 23rd December 1957, Trisha Goddard opened her eyes for the first time with the real name or full name of Patricia Gloria Goddard in Hackney, London, England (hometown/birthplace). Since she was born in England, she holds British nationality and she belongs to British-black ethnicity. Her religion is Christian and her race is black. Trisha joyfully celebrates her every birthday on 23rd December and she has celebrated her 63rd birthday as of 2020. As per her birth date, her star sign is Capricorn. She is the daughter of Agnes Fortune (mother), a Windrush nurse from Dominica, and Peter Goddard (father). She did not discover that the white man who raised her was not her biological father until after her mother's death, though he was the biological father of her three sisters. Her three younger siblings are Pru, Paula, and Linda but sadly, her youngest sister, Linda, battled schizophrenia and died in 1988 from complications arising from self-inflicted injuries. As a child, she was educated at an independent school for expatriates in Tanzania, after which she returned to England to attend primary school in Heacham, Norfolk. She then joined Sir William Perkins's School in Chertsey, Surrey, which was a voluntary controlled Church of England girls' grammar school at the time.
Trisha Goddard Career
Trisha Goddard jumps off her career as an air stewardess led to travel writing for magazines after which she worked as a television presenter, most notably on ABC's "The 7.30 Report", and also as a host of the children's program "Play School" after settling in Australia in the mid-1980s.
She then returned to the United Kingdom and became the host of an ITV flagship daytime chat show, the BAFTA-winning "Trisha" in 1998 however she left ITV in September 2004 to join Five in a new program titled "Trisha Goddard", which made its TV debut on 24th January 2005.
Goddard has made a number of panelist appearances on ITV's "Loose Women" as she was also a regular panelist in the latest on 25th February 2021.
As well, a specially-shot clip of her show appeared in the ITV religious fantasy drama The Second Coming" in 2003 and she also filmed two short scenes for the romantic zombie comedy "Shaun of the Dead" in 2004. Her show was also featured on a Comic Relief episode of "Little Britain" where the character Vicky Pollard met up with her long-lost father.
She starred very briefly in the 2006 "Doctor Who" episode "Army of Ghosts" in a parody episode of her own show entitled "I Married a Ghost".
She appeared as a guest on the BBC's "The Kumars at No. 42" and was also the guest host for an episode of the second series of "The Friday Night Project", for Channel 4.
Trisha made an appearance on "Who Wants To Be A Millionaire?" as well as made an appearance on the BBC show "Shooting Stars" in 2010. In the following year, she started to make occasional appearances on the American talk program "Maury" as a consultant and a guest host.
She guest-hosted Channel Five's "The Wright Stuff" for five episodes in August 2017 and starred on an episode of BBC One game show "Pointless" celebrity edition in February 2018.
Additionally, Goddard took part in the twelfth series of "Dancing on Ice" where she was paired with Lukasz Rozycki as they were the first couple voted off after the judges chose to save ITV News presenter Lucrezia Millarini and her skating partner Brendyn Hatfield.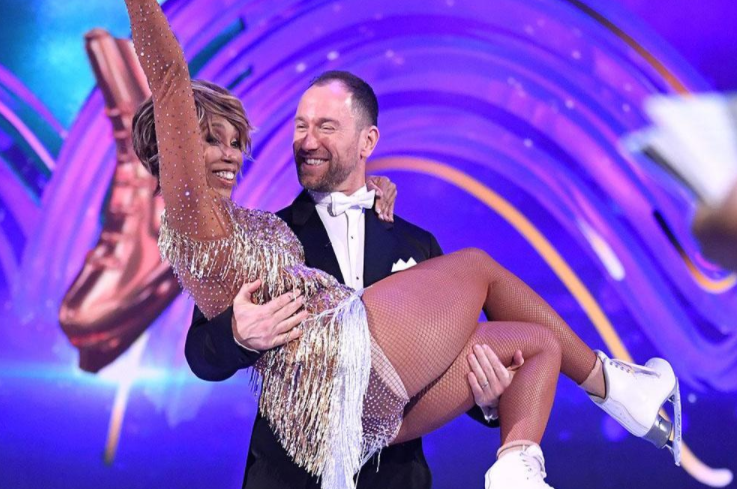 Source: @femalefirst.co.uk
She has also starred on Piers Morgan's Life Stories in 2021.
Trisha Goddard Husband & Partner
Trisha Goddard is a married woman as she has been married and divorced three times. She first tied a knot with Robert Nestdale, an Australian politician and erstwhile director of Unicef Australia; whom she met in 1985 whilst working as an air stewardess. The marriage was short-lived: Nestdale was rumored to be gay and died from AIDS in 1989. Goddard has recorded that Nestdale was abusive to her during their relationship. Then she met second husband Mark Grieve, a television producer, in 1987 and they were married in 1993. They had two daughters together and separated in 1996. Her third husband, Peter Gianfrancesco, is a mental health service professional. The pair married in 1998, with Goddard's daughters taking their stepfather's surname but they divorced in 2017. Trisha is of straight sexual orientation. She is currently residing in Connecticut, the USA.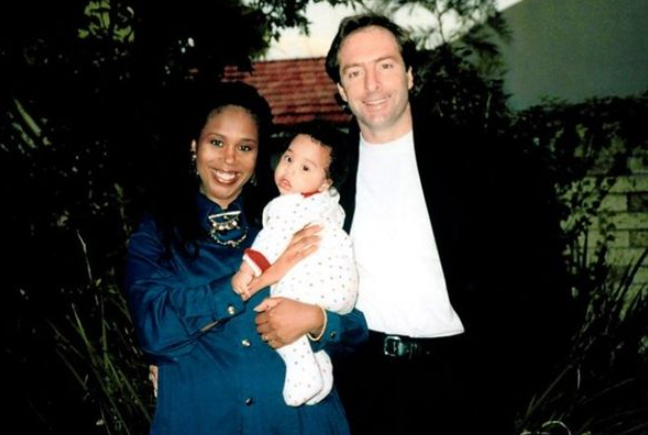 Source: @mirror.co.uk
Trisha Goddard Net Worth & Wealth
Trisha Goddard has earned a fine amount of money from her career whereas she has a worth of around 7.8 million pounds as of 2021. However, her salary is unknown. She is sincere in her work. But, she is doing all the hard works in order to build a secure financial status for herself and her family. Trisha's major source of income is from her television presenter, actress, and host career. She has not done any endorsement work yet.
Trisha Goddard Body Measurement
Beautiful and versatile television presenter, actress as well as host, Trisha Goddard stands at an ideal height of around 5ft 6 (167.6 cm) with a balanced body weight. She definitely has a pretty face and a magnetic personality which has cast a spell over her viewers over the years. Goddard has blonde hair and dark brown eyes color as her body build is average. Her body measurement is 34-24-35 inches. Furthermore, Goddard has cited her sister's death as one of her inspirations in becoming a mental health activist. She has also suffered her own mental health issues, having battled addiction and attempted suicide on at least two occasions. Goddard is a breast cancer survivor, having been diagnosed in 2008.