About Ty Dolla $ign
An American singer, songwriter, and record producer is named for Ty Dolla $ign who came to the limelight after his guest feature on YG's "Toot It and Boot It" in 2010. He released his debut studio album "Free TC" in November 2015, which peaked at number 14 on the Billboard 200. He made his film debut in 2012 with the comedy flick "Mac & Devin Go to High School" in the role of Hemptathalon Smoker 1. He guest appeared in a 2013 episode of "GGN: Snoop Dogg's Double G News Network" as himself which was his debut TV show. He is known for his songs "Paranoid", "Or Nah", and "Blase" as well as his writing contributions to "Loyal" by Chris Brown, "Post to Be" by Omarion featuring Brown and Jhené Aiko, and "FourFiveSeconds" by Rihanna, as well his various features on singles such as "Work from Home" by Fifth Harmony, "Swalla" by Jason Derulo, featuring Nicki Minaj, "Hot Girl Summer" by Megan Thee Stallion, also featuring Nicki Minaj, and "Psycho" by Post Malone, which was his first track as a lead artist or featured artist to hit number one on the Billboard Hot 100. He is also a member of the production team D.R.U.G.S., which he co-founded with friends and fellow music producers Chordz 3D and G Casso.
Recent in the news, Ty Dolla $ign announces third studio album 'Featuring Ty Dolla $ign' which will be released on 23rd October. The album is a follow-up to his 2018 collaborative effort with Jeremih, MihTy, and Beach House 3 (Deluxe Edition). Even though it's been over two years since his last proper LP, and nearly three years since his last solo full-length, Ty Dolla $ign has been as constant a force as any in popular music. He's recently teamed-up with SZA and The Neptunes for "Hit Different" and worked with Kanye West, FKA twigs and Skrillex on "Ego Death". He backed Roddy Ricch's memorable NPR Tiny Desk (Home) Concert and linked with Nicki Minaj for "Expensive". The list goes on and on. He also revealed that his new single "By Yourself" featuring Mustard and Jhené Aiko will release this Friday, October 16.

Ty Dolla $ign is famous for the popularity and commercial success of his singles such as "Paranoid" and "Or Nah". He is best known for the success of his debut studio album, "Free TC".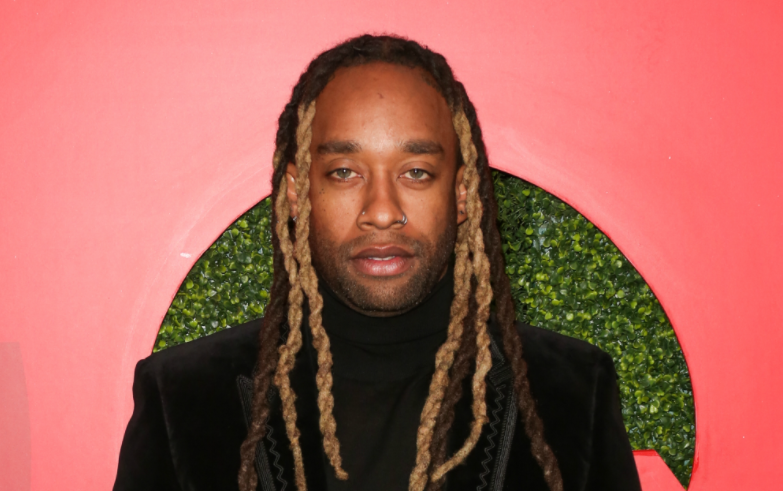 Source: @nme.com
On 13th April 1982, Ty Dolla $ign was born with the birth name/real name of Tyrone William Griffin Jr. He was born in South Los Angeles, California, United States (hometown). He holds an American nationality and his ethnicity is African-American. His race is Black. His Zodiac sign is Aries and his religion is Christian. He was born to his parents; Tyrone Griffin Sr. (father) whereas the detail about his mother is still a mystery. He also has two siblings; Big TV (Brother) and Angel Gold (Sister). He has said that through his father's involvement in the band Lakeside, he met singers like Earth, Wind & Fire and Prince as a child, which led to his love and interest in soul music.
As per his education, he managed to complete his high school education through homeschooling.
Ty Dolla $ign is a very handsome rapper with a slim body build. He stands tall at the height of 6 ft 1 in or 185.5 cm with a balanced body weight of 83 KG or 183 lbs. He has a pair of green eye color and his hair color is dark brown. He has pierced ears with a dreadlock hairstyle. His chest size is 42 in, arms size is 14.5 in and waist size is 33 in. His shoe size is 10 US or 43 EU. In the year 2015, he lost around 50 pounds of weight by a personalized workout plan. He exercised out regularly in the morning by doing cardio exercises, weight training, and bodyweight exercises like pull-ups and pushups to speed up the metabolism and fat burning process. He has also inked a lot of tattoos on his body.
Ty Dolla $ign's Singing Career
Ty started his music career by learning how to play the bass guitar and later learned how to play drums, guitars, keyboards, and the MPC.
After learning, he and his partner Kory have signed a record deal with Venus Brown and Buddah Brown Entertainment.
There, they released a mixtape, titled "Raw & Bangin Mixtape Vol 2" as well as made guest appearances on studio albums by other artists such as Sa-Ra Creative Partners and Black Milk.
What's more, they sang on songs such as "U", which was featured on the latter 2007's recording "Popular Demand".
He then collaborated with Los Angeles-based rapper YG and he came to fame with the success of YG's single "Toot It and Boot It", which was both written and produced by them.
He released his first solo song, titled "All Star" in the year 2011 & then released "My Cabana", featuring Young Jeezy, which was ranked on Complex's Best 50 Songs of 2012 list at number 23.
After that, he co-founded the production team "D.R.U.G.S." which was joined by Nate 3D, Buddah Shampoo, Fuego, DJ Mustard, and DJ Dahi.
He signed a recording contract with Atlantic Records in the year 2012 from where he released his first solo mixtape, titled "Beach House", on 1st October 2012.
He followed with the mixtape's sequel, "Beach House 2", on 1st July 2013.
It was revealed that he signed a deal with Wiz Khalifa's Taylor Gang Records where he toured with Khalifa and A$AP Rocky, among others, on the "Under the Influence of Music 2" concert tour in mid-2013.
He released a single, titled "Paranoid" on 10th September 2013. The single became highly popular, peaking at number 29 on the US Billboard Hot 100 and eventually being certified platinum by the Recording Industry Association of America (RIAA).
He released his second single for his debut EP, titled "Or Nah" on 7th January 2014.
He released his major-label debut project, Beach House EP on 21st January 2014.
He revealed on 23rd February 2014 that his debut studio album would be titled "Free TC", and would be released during the third quarter of 2014.
He was chosen for the 2014's XXL freshman class.
On 24th August 2014, he released his mixtape "Sign Language" and also he appeared on Chris Brown and Tyga's "Fan of a Fan: The Album", "Nothin' Like Me", "Play No Games" off of Dark Sky Paradise.
He released the first single from Free TC, titled "Only Right", which features TeeCee4800, Joe Moses, and YG and was produced by DJ Mustard on 26th May 2015.
He released the album's second single, titled "Blase" on 26th June 2015.
The album's third single, "Saved", featuring E-40, went on to be certified gold by the RIAA.
His debut album, "Free TC", was released on 13th November 2015, via Taylor Gang Records and Atlantic Records. The album debuted at number 14 on the Billboard 200, with 31,000 equivalent album units and first-week sales of 22,000 copies in the United States.
Fifth Harmony released the single "Work from Home" in February 2016 featuring him, which has gone on to peak at number 4 on the Billboard Hot 100.
Ty Dolla Sign, Lil Wayne, Wiz Khalifa, Imagine Dragons, Logic, and X Ambassadors released the collaboration single "Sucker for Pain" for the motion picture soundtrack for Suicide Squad in June 2016.
He released a project titled "Campaign", which peaked at number 28 on the Billboard 200 on 23rd September 2016.
He announced on 19th June 2016 stating that his next project following "Campaign" would be "Beach House 3".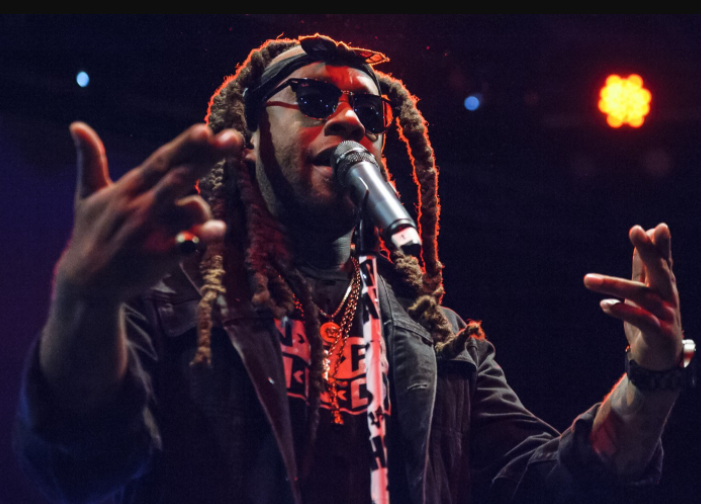 Source: @washingtonpost
The lead single "Love U Better" featuring Lil Wayne and The-Dream was released 10th July 2017 and the second single "So Am I" featuring Damian Marley and Skrillex, was released 1st September.
The album was released on 27th October 2017 and debuted at number 11 on the Billboard 200.
He was featured on Post Malone's single "Psycho" in February 2018 and was also featured on Christina Aguilera's single "Accelerate" in May 2018.
In 2018, he was featured on Tinashe's single "Me So Bad" with French Montana and was also featured on Drake's album, "Scorpion", on the song "After Dark."
He and Jeremih released a collaborative album "MihTy" on 26th October 2018.
The duo had released several singles throughout the fall season of 2018 in anticipation of the album's release and performed "The Light" on Jimmy Kimmel Live! in the week leading up to the album's debut.
He released an album preview in February 2019 (via Instagram) featuring a new song produced by "D.A Got That Dope" along with a verse from Tyga.
He released "Purple Emoji" with J. Cole as the intended first single on 20th May 2019 and he released "Hottest in the City" with Juicy J and Project Pat on 9th August 2019.
He later quietly announced that his third studio album was originally called Tyrone and was set to release in fall 2019.
He released "Ego Death" featuring Kanye West, FKA Twigs, and Skrillex as the official lead single to his third studio album on 1st July 2020.
He announced to Big Boy that his third studio album is called "Dream House" on 3rd July 2020 and would be released "sooner than you think".
The second single "Expensive" featuring Nicki Minaj was released on 28th August 2020.
Ty Dolla $ign's Awards and Achievement
Ту Dоllа $іgn is an award-winning rapper who hаѕ rесеіvеd ѕеvеrаl аwаrdѕ іn аррrесіаtіоn оf hіѕ grеаt wоrk whch іnсludе а Тееn Сhоісе Аwаrd, аn МТV Vіdео Мuѕіс Аwаrd, аn Аmеrісаn Мuѕіс Аwаrd, аn ІНеаrtRаdіо Мuѕіс Аwаrd, аnd а Кіd'ѕ Сhоісе Аwаrd.
Ty Dolla $ign's Girlfriend and Daughter
Ty Dolla $ign is an unmarried man. He is assumed to be single at present as there are no rumors about him dating anyone. Initially, he began his affairs with singer and rapper, Tinashe in the year 2015 after having grown close while working on his single, "Drop That Kitty". They even brought their chemistry to a number of public performances as well. Later, the couple separated. In May 2016, he was pictured kissing reality TV star, Kylie Jenner at the Nylon x BCGeneration Young Hollywood Party. Kylie had started dating him after her separation from Tyga. However, the duo later split. After that, he revealed that he was in a relationship with a girl named Alice. However, he refused to reveal her identity and only went on to say that she is a beautiful girl and a badass chick. He then met singer Lauren Jauregui (and other Fifth Harmony girls) in 2016 to record the song "Work From Home". He got impressed by her and started dating soon after. In April 2017, they were seen in a bowling alley. After dating for a couple of years, the duo split in April 2019. Meanwhile, there have been no speculations about any other leading woman in his life. He has his job to keep him engaged after all. He is enjoying his present life a lot being single. His sexual orientation is straight and he is not gay.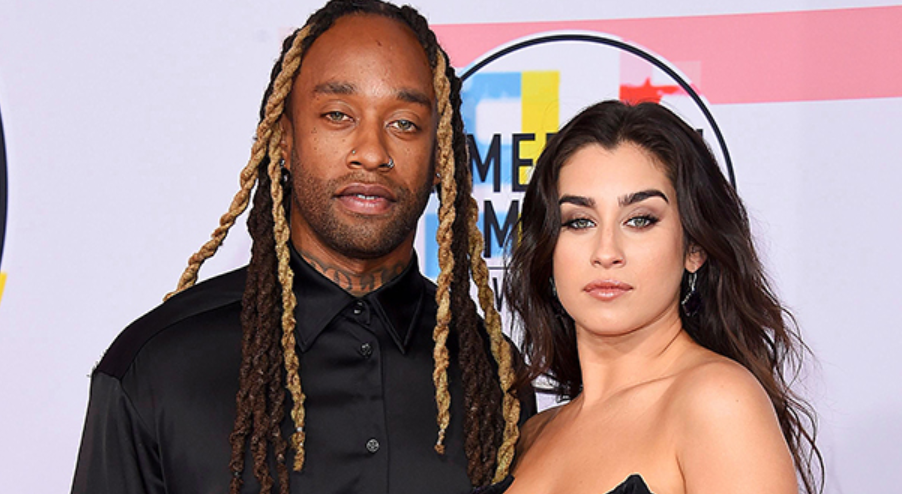 Source: @hollywoodlife
Ty Dolla $ign is also blessed with a daughter. He is a father to his daughter, Jailynn. He started dating Jailynn's mother when he was around 18 years old. They went out for a couple of years before deciding that the relationship wasn't working. He often takes his time to visit his daughter.
On 10th December 2018, it was announced that he was facing 15 years in jail due to cocaine possession. He reached an agreement that all charges will be dropped upon completion of a drug prevention program.
Ty Dolla $ign's Net Worth 2020
Ty Dolla $ign is a singer, songwriter as well as a record producer who has made huge amount of money throughouthis career. Аѕ оf 2020, his net worth is estimated to have $2 mіllіоn. His рrіmаrу ѕоurсе оf іnсоmе іѕ hіѕ muѕіс саrееr. Ѕо fаr, he hаѕ twо ЕРѕ, thе ѕаmе numbеr оf аlbumѕ аnd ѕеvеrаl hіt ѕіnglеѕ. Не hаѕ mаdе еаrnіngѕ frоm album ѕаlеѕ, concerts, tours, and more. Іn аddіtіоn tо thаt, hе еаrnѕ frоm hіѕ guеѕt арреаrаnсеѕ іn ѕіnglеѕ аnd rесоrdѕ оf оthеr аrtіѕtѕ. He hasn't done promotion work for any brand. His exact salary is unknown at present as he has not revealed anything abouthis earnings. He is living a luxurious lifestyle.