About Valentina Sampaio, Brazilian Model
Valentina Sampaio is an openly transexual Brazilian model as well as an actress. She has endorsed brands like L'Oreal, H&M, Dior, Moschino, Marc Jacobs, and more. After receiving criticism for their lack of inclusivity in the past, Victoria's Secret signed Valentina for a catalog photoshoot, making her the first transgender model to promote the lingerie brand in August 2019. Recently, Valentina Sampaio made history on Friday, becoming the first transgender woman to be featured in the Sports Illustrated swimsuit issue, the magazine said. In a personal essay on the magazine's website, Ms. Sampaio, a 23-year-old Brazilian model, said she was honored to be in the publication. "The team at SI has created yet another groundbreaking issue by bringing together a diverse set of multitalented, beautiful women in a creative and dignified way," she wrote. On 10th December 1996, Valentina Sampaio was born as a male in Aquiraz, Ceara, Brazil. She holds Brazilian nationality and she belongs to mixed ethnicity. Her Zodiac sign is Sagittarius. Her parent's identity remains confined. As per her parent's occupation, her father is a fisherman and her mother is a school teacher. She was raised in a fishing village. She found herself being intimidated with girly things. Due to which, her mother took her to a psychologist when she was at the age of 8. In the interview with Dailymail, she detailed, 'At age eight, my mother took me to a psychologist. At that time, I already loved being around girls. I felt like one of them, and I had a collection of dolls'. At eight years of age, her psychologist identified her as transgender, but she did not start calling herself Valentina until she was 12. She has said in many interviews that she was not bullied for her gender identification. A 2017 New York Times profile of Sampaio mentioned that her parents "were always supportive and are very proud" of her, and her classmates were also very accepting because she said that "they already saw me as a little girl." At the age of 10, she changed her name to Valentina. Talking about her education details, she studied architecture in Fortaleza, but she dropped out at 16 to study at a fashion college. Valentina Sampaio and Sara Sampaio have been associated as sisters but they are not sisters is real. As of 2019, she celebrated her 23rd birthday. She underwent gender swap surgery. She is also active in social media with the followers of more than 23K on her Facebook account and more than 380K followers on her Instagram account. Scroll down to know more about her full biography which includes her career, personal life, before surgery, birth name, net worth, age, wiki, facts, birthday, height, family details, and more.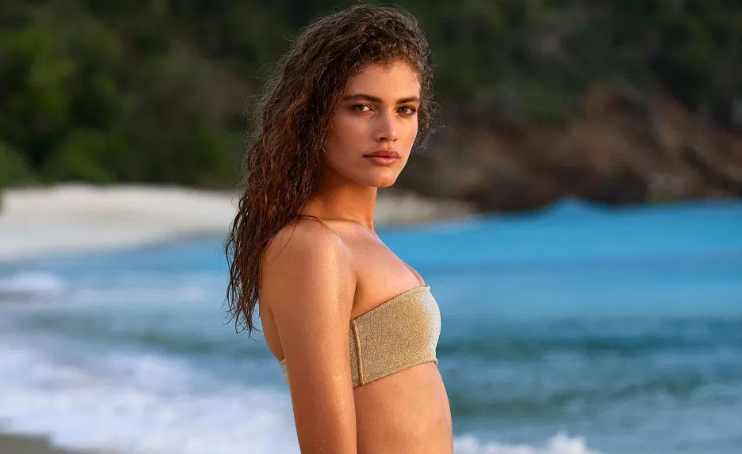 Source: @usmagazine.com
Valentina Sampaio's Modeling Career
Firstly, Valentina Sampaio was discovered by makeup artist when she was studying fashion.
After that, she signed with a Sap Paulo modeling agency in Brazil.
Later on, a clothing company fired Sampaio from her first modeling job because of her transgender identification. It was in the year 2014.
Despite this, she left her home state of Ceara for the first time to act in an independent film in Rio de Janeiro that later debuted at Sao Paulo Fashion Week where she first walked her first runway in November 2016.
After that, L'Oreal made a short film about her, which they released on International Women's Day, and later the company made her one of the company's brand ambassadors.
Moreover, she is also the L'Oreal Paris spokeswoman along with several other Brazilian women including Grazi Massafera, Taís Araújo, Juliana Paes, Isabeli Fontana, Emanuela de Paula, Agatha Moreira, and Sophia Abrahao.
She then received international fame after she appeared on the cover of Vogue Paris in February 2017 and she also became the first transgender model to appear on the magazine's cover.
In 2018, she appeared on the covers of Vogue Brasil and Vogue Germany.
She is the first openly transgender woman to be featured on both magazines' covers as well.
Her other magazine cover includes Vanity Fair Italia, Elle Mexico, and L'Officiel Turkiye.
She has also worked with brands such as Dior, H&M, Marc Jacobs, Moschino, L'Oreal, and Philipp Plein.
She is currently signed with the New York modeling agency "The Lions".
She was photographed on her way to the casting of the 2018 Victoria's Secret Fashion Show but she was not hired.
She indicated her association with Victoria's Secret PINK on her Instagram account on 2nd August 2019, making her the first openly transgender Victoria's Secret model.
Her agent later confirmed that VS PINK had hired Sampaio for a catalog photoshoot that will be released sometime in August.
She successfully became the first transgender model to appear in Sports Illustrated in the year 2020.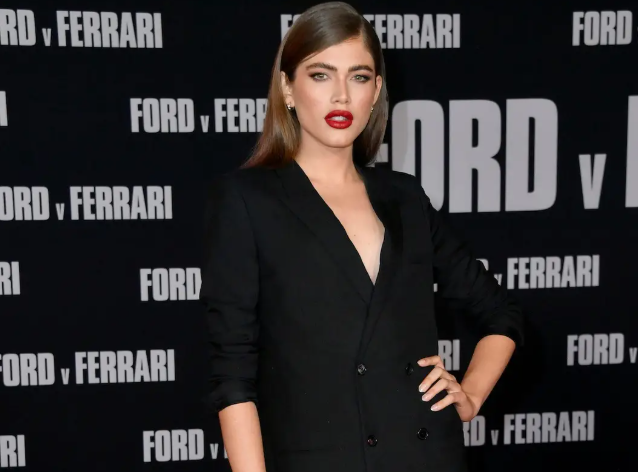 Source: @insider.com
Valentina Sampaio is DATING Wes Meadows
Regarding her personal life, Valentina Sampaio is not married yet and she is still to get married. Valentina is not single at present, but she is currently in a relationship. As of now, she is currently in a relationship with Wes Meadows since the year 2019. They were also pictured together while attending a carnival in Rio de Janeiro as of February 2018. At present, she is enjoying her present life a lot without any disturbances.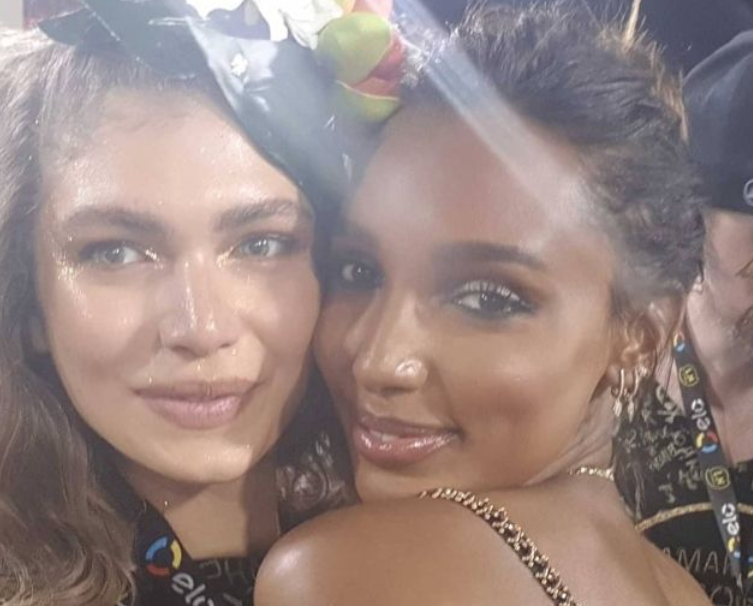 Source: @healthyceleb.com
Valentina Sampaio's Net Worth 2020
Valentina Sampaio is a successful model who has endorsed many brands as well. She has achieved great success within a short period of time. As per sources, her net is estimated to have $1.2 million as of 2020. She has done endorsement work for the following brands such as Skunk, L'Oreal, Victoria's Secret, H&M, Philipp Plein, and more. Without a doubt, she is earning a considerable amount of salary from her present work. Her major source of earning is from a modeling career and he is satisfied with her earnings.