Venus Ebony Starr Williams, professionally known as Venus Williams is one of the legendary professional tennis players. She is one of the successful tennis players of all time. She is the sister of another legendary tennis player, Serena Williams, with who she won 14 Grand Slams in women's doubles. She reached World No. 1 ranking three times. She has won 49 singles titles in her career, trailing only her sister, Serena Williams. She has won 21 Grand Slams in her career, 7 in singles, and 14 in doubles. She won all of her 14 Grand Slam doubles titles with her sister Serena.
She is the only tennis player to have won a medal at four Olympic Games, having won 4 gold medals in Olympic, one in women's singles, and three in women's doubles.
She has over 1.2 million followers on her Instagram @venuswilliams.
What is Venus Williams Famous For?
One of the most popular Tennis players.
Sister of Serena Williams.
Everything to know about Serena Williams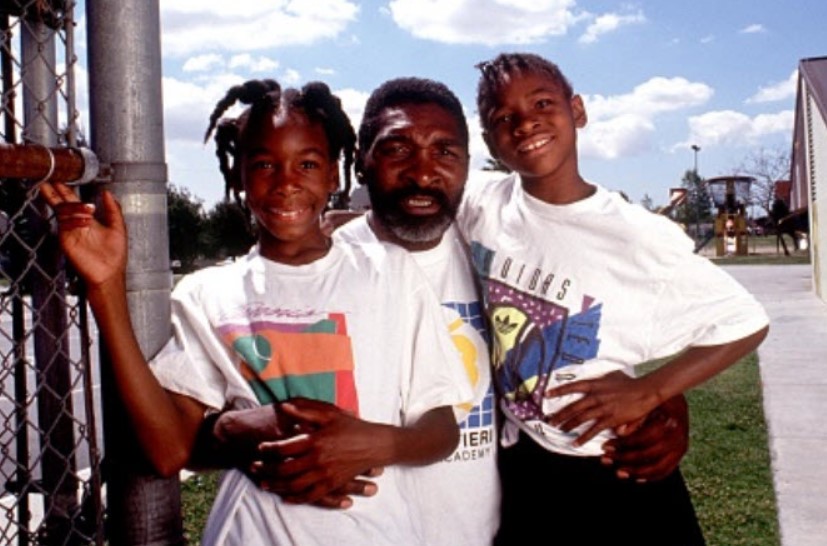 Source: @tennistonic
Where was Venus Williams Born?
Venus Williams was born on 17 June 1980. Her birth name is Lynwood, California in the United States. She holds an American nationality. She was born to a father, Richard Williams, and a mother, Oracene Price. She has a younger sister, Serena Williams. Venus and Serena Williams are the only full siblings. They have several half-siblings on both paternal and maternal sides. She considers herself to be one of Jehovah's Witnesses. She belongs to African-American ethnicity. Her horoscope is Gemini.
The Williams sisters were an excellent tennis player from their young age. The Williams sisters grew up in Compton, California. The Williams family moved to West Palm Beach, Florida when Venus was 10 years old. The family moved there so that the Williams sisters could attend Rick Macci's tennis academy. The Williams sisters competed in several junior tournaments. However, their father Richard stopped sending them to junior tournaments for racist motivation. He had allegedly heard parents of other players disparage the Williams sisters during tournaments. Venus Williams held a 63-0 record on the United States Tennis Association junior tour. She was ranked No. 1 among the U12 players in Southern California. Her father pulled The Williams sisters out of Macci's academy in 1995 and took over all coaching at their home.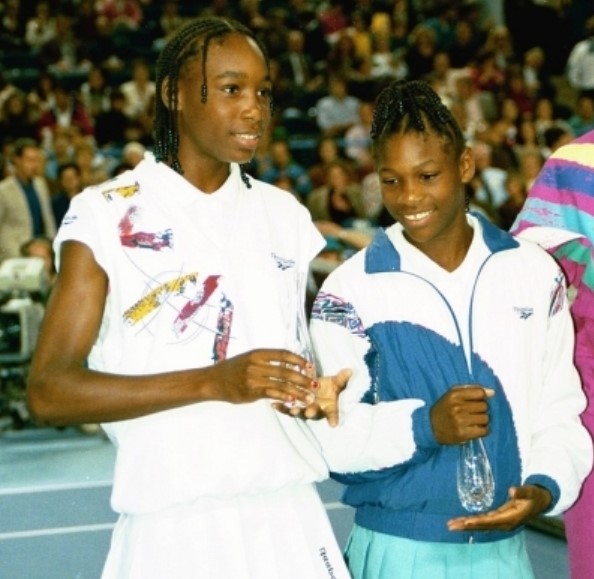 Source: @en.wikipedia.org
Venus Williams Career Timeline
Venus Williams turned professional on 31 October 1994. She was only 14 at the time.
She played her first professional tournament, the Bank of the West Classic in Oakland. She was defeated by eventual winner Arantxa Sanchez Vicario (then No. 2).
She earned her first win over a top 20 ranked player against then No. 18 Amy Frazier in the second round of the tournament in Oakland.
She earned her first win over a top 10 ranked player against then No.9 Iva Majoli in the third round of Indian Wells in 1997.
She made her Grand Slam debut in the 1997 French Open, where she reached the second round.
She made her Wimbledon debut in 1997, where she lost in the first round.
She made her US Open debut in the same year. She reached her first Grand Slam final as well. She lost to Irina Spirlea in the final.
She ended the year 1997 ranking at No. 22.
She met her sister Serena on the court for the first time at the 1998 Australian Open. Venus defeated Serena in the second round.
She won her first singles title of her career, IGA Tennis Classic in Oklahoma City in 1998.
She reached the top 10 rankings for the first time after she defeated then No.1 Hingis in the semifinal of the Tier I Lipton International Players Championships in Key Biscayne, Florida. She was ranked at No. 10.
Williams won two mixed doubles titles, the Australian Open and the French Open with Justin Gimelstob in 1998.
She finished the year 1998 ranking at No. 5.
She won her first title on clay at the Betty Barclay Cup in 1999. She defeated Mary Pierce in the final.
The Williams sisters paired together and went on to win the French Open in 1999.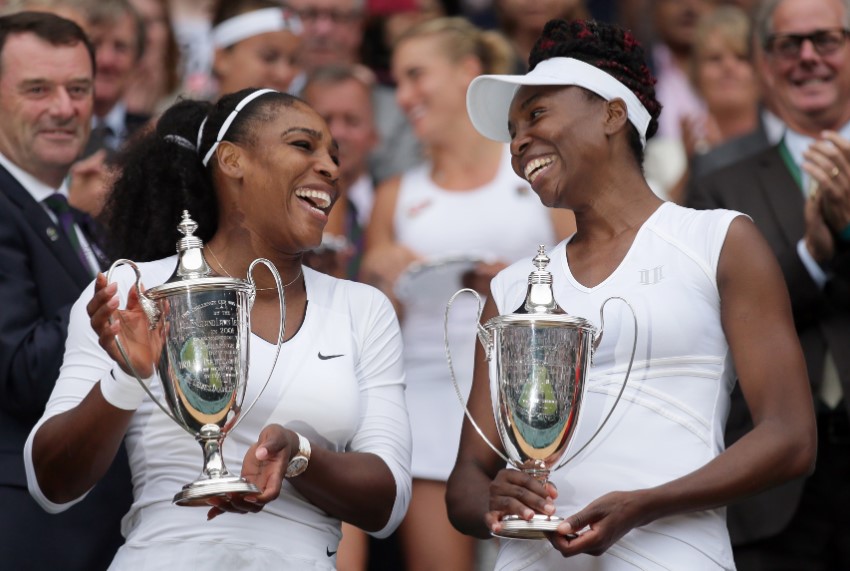 Source: @denverpost
Williams won the singles rubber and the doubles rubber (with Serena Williams) in the Fed Cup.
Williams finished the year 1999 ranking at No. 3.
Williams missed the first five months of 2000 due to tendinitis in both wrists.
She won her first Grand Slam singles titles at Wimbledon in 2000. She defeated Lindsay Davenport in the final. The Williams sisters won the women's doubles titles as well.
She later went on to win 4 more Wimbledons (2001, 2005, 2007, and 2008).
The Williams sisters also won 6 Wimbledon in doubles (2000m 2002, 2008, 2009, 2012, 2016).
In 2000, she defeated Davenport in the final to win her first US Open. She won her second US Open in the following year.
She won her first gold medal at the 2000 Sydney Olympics. She also won the doubles gold medal with her sister Serena. The pair later won gold medals in doubles in the 2008 Beijing Olympics and 2012 London Olympics.
The William sisters also won 4 Australian Open in doubles (2001, 2003, 2009, and 2010).
As a pair, the William sisters won two US Open doubles titles (1999 and 2009), two French Open doubles titles (1999 and 2010).
The Williams sister did not compete in Indian Wells tournament due to Venus Williams 'boycott' controversy in 2000.
She reached the world No. 1 for the first time on 25 February 2002. She was the first African-American woman ever to hold the ranking. She held the No. 1 position for only 3 weeks.
She retained her position at No. 1 after she reached the French Open final in 2002.
Her sister Serena Williams replaced her at No. 1 after she lost to Serena in the Wimbledon final.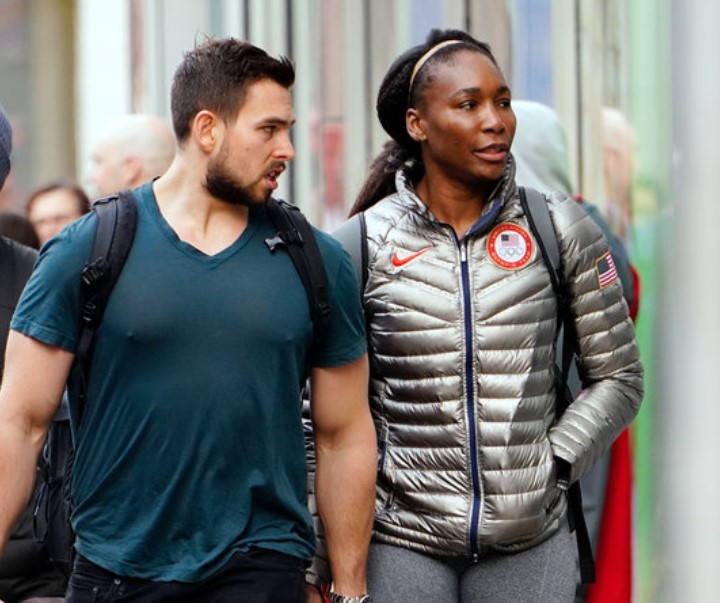 Source: @instyle
Who is Venus Williams Dating?
Venus Williams is unmarried to date. However, she has hooked up with several personalities in the past. She dated golfer, Hank Kuehne. Their relationship ended in 2010. From 2012 to 2015, she dated Cuban model Elio Pis. Pis was initially hired as an underwear model for her clothing line. From 2017 to 2019, she dated publishing heir Nicholas Hammond.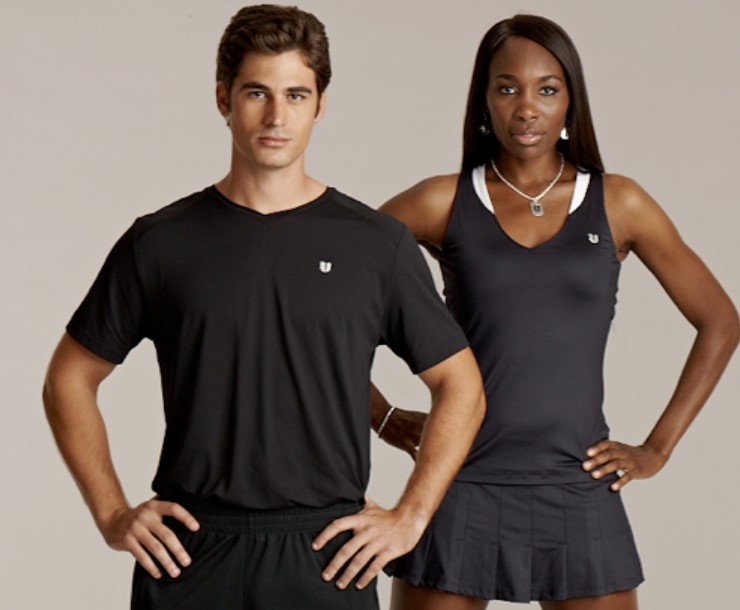 Source: @tvsmacktalk
How Tall is Venus Williams?
Venus Williams stands at a height of 1.85 m i.e. 6 feet and 1 inch tall. She has an athletic body build. She has a body weight of 165 lbs i.e. 75 kg. Her body measurements are 35-26-35 inches. She wears a bra of size 34B. She has dark brown eyes and her hair color is black. Her shoe size is 6(US).
What is Venus Williams Net Worth?
Venus Williams is one of the popular and most successful tennis players. She has won several titles in singles as well as in doubles with her sister, Serena. As of early 2020, Venus has won over $41.8 million in prize money from her professional career. She is the second-highest prize money-winning female tennis player of all time. Her sister Serena has won $92.7 million to date. She had also earned multi-millions of fortune from her endorsement career. Forbes magazine had ranked her 77th in the Top 100 Most Powerful Celebrities in June 2009.
Besides tennis, she has also ventured into several businesses. She is the CEO of her interior design firm, V Starr Interiors. She teamed up with retailer Steve & Barry's in 2007 to launch her own fashion line, EleVen. her clothing line, EleVen debuted at the 2012 New York Fashion Week. Venus along with her sister Serena became part-owners of the Miami Dolphins in 2009. The Williams sisters became the first African-American women to obtain ownership in an NFL franchise. Besides her professional career and business, she also earned from her book sales. She had released her debut book, Come to Win; On How Sports Can Help You Top Your Profession in 2010. Her book was placed in the Top 5 of The New York Times Best Seller List. In conclusion, she has earned quite a fortune from her career. Her net worth is estimated at $95 million at present.