About YBN Cordae
Born with the real name of 'Cordae Amari Dunston', YBN Cordae is an American rapper, singer as well as a songwriter. He rose to fame after remixing the famous songs of singers such as "My Name Is" and "Old Niggas" followed by "1985". He released his first mixtape titled "Anxiety" in the year 2014, under the pseudonym Entendre, and 2 years later, in the year 2016, "I'm So Anxious" was released, followed by "I'm So Anonymous" in 2017. He was musically inclined from an early age, since his father was fond of old school hip hop artists such as Nas, Rakim, Talib Kweli, and Big L. He was the oldest member of the YBN group when he officially joined in May 2018, but also the member who was rapping the longest. He gained a lot of online popularity in July 2018 when he was doing an interview with the basketball team LA Lakers. He freestyled over various well-known hip hop beats, such as Lil Pump's Esskeetit, Method Man & Redman's Da Rockwilder, and Kendrick Lamar's DUCKWORTH. He also participated in the Black Lives Matter rights protest in 2016 by rapping about the issues and struggles he faced by being a part of the African-American community. He wrote a song titled Elevate for the animated film Spider-Man: Into the Spider-Verse that was released on 14th December 2018. He received a nomination for Best Rap Album at the 62nd Grammy Awards for his debut studio album "The Lost Boy" which was released on 26th July 2019. He is also active in social media with more than 2 Million followers in the Instagram account. He is nicknamed as Entendre, and YBN Cordae.
YBN Cordae is receiving a lot of public attention after being known as the boyfriend of the famous 2020 US Open winner, Naomi Osaka. After Naomi's match against Jennifer Brady, spectators are curious about her relationship. YBN and Naomi have been dating for 1 year and a half and they are already inseparable. Cordae revealed that he wasn't really a big tennis fan and that he didn't recognize the former World Number one talent. Moreover, there are lovely snaps about his relationship with Naomi, line back in October 2019 YBN wished Naomi a happy birthday: "Happy Bday to my lil Supahstar… you inspire me in more ways than you know. Happy to have a real one."
YBN Cordae is famous for being a successful rapper in the music industry. He is best known for releasing the mixtapes Anxiety (2014), I'm So Anxious (2016), and I'm So Anonymous (2017) under the name Entendre. He is also better known for being a part of a hip hop collective YBN (Young Boss N*ggaz), founded in the year 2014.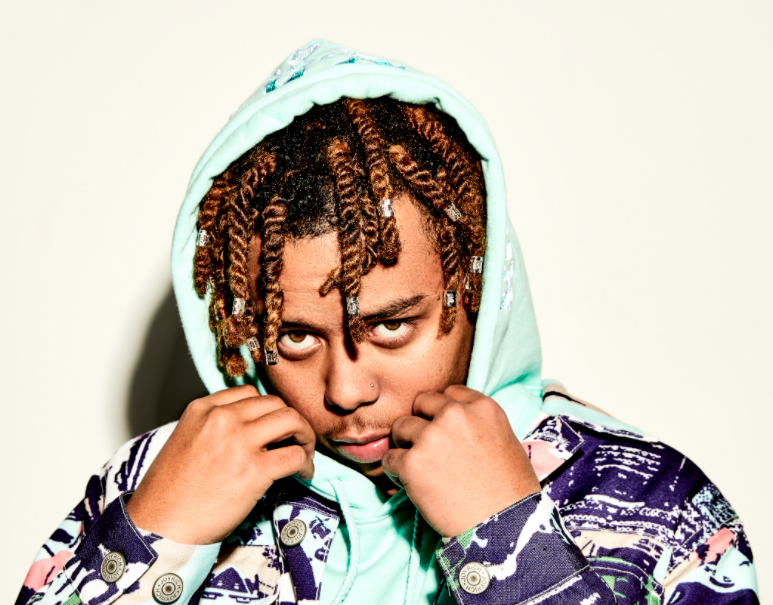 Source: @tampabay
On 26th August 1997, YBN Cordae was born in Raleigh, North Carolina, the USA. He is American by nationality and his ethnicity is African-American. as of 2019, he celebrated his 23rd birthday. His race is Black. Virgo is his Zodiac sign and his religion is Chrisitan. Being the birthplace in Raleigh, he moved to Suitland, Maryland when he was a child. Details about his parents and siblings have not been revealed by YBN Cordae yet. He attended Westlake High School in Waldorf, Maryland, United States, and graduated in 2015. In 2017, Cordae went to Towson University in Maryland area but left it in 2018 to pursue his hip hop career. He used to be a waiter at Friday's and Texas Roadhouse in Maryland while attending college in early 2018.
YBN Cordae is a very handsome rapper with a slim body build. He stands tall at the height of 5 ft 10 in. His balanced body weight consists of 68 KG. He has black hair with a pair of dark brown eyes. He often dyes the hair ends of his dreads haircut 'Blonde', 'Red', or 'Light Brown'. He has a prominent lower lip, dreads or cornrow haircut, and a short mustache.
YBN Cordae's Rapping Career
Cordae began his career by writing raps around the age of fifteen.
Later, he released three mixtapes as a teenager under the name "Entendre" - Anxiety (2014), I'm So Anxious (2016), and I'm So Anonymous (2017).
At the start of 2018, he began to take rapping careers seriously.
Additionally, he is the only member of YBN that hadn't been introduced to everyone as a gamer, as he doesn't take gaming too seriously.
He then released his very first single, which he called his "introduction to the world", in May 2018 which was a remix of the 1999 song "My Name Is" by Eminem, which he released along with a music video via WorldStarHipHop on YouTube.
Likewise, he also released "Old Niggas", as a response to "1985" by J. Cole. Moreover, he also released the tracks Fighting Temptations and Kung Fu.
His debut live performance was at the annual Rolling Loud music festival in May 2018, in which he performed with both YBN Nahmir and YBN Almighty Jay.
Additionally, he performed with the duo again for the 2018 XXL Freshman Show in New York City, after Nahmir was announced to be an inductee of the yearly freshman class.
He was later announced to be joining Juice Wrld on his North American WRLD Domination tour from May to September 2018, along with Lil Mosey and Blake, which ended up reaching 28 cities.
After that, it was announced that YBN would be going on a month-long tour in Europe as a collective.
Additionally, he also said that he would release multiple singles up until his debut project is complete.
Both Nahmir and Cordae released a video for their single "Pain Away" on 2nd August 2018.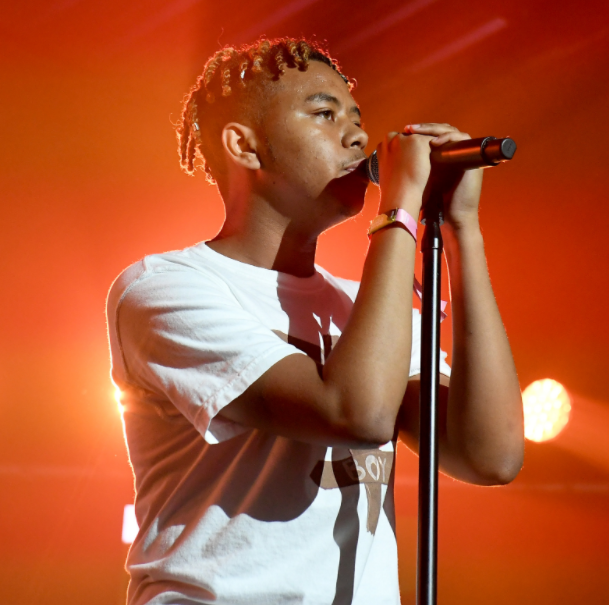 Source: @rhymejunkie
YBN Nahmir announced that an official YBN Mixtape, featuring the trio, would be released 7th September 2018 on 12th August.
On 23rd August 2018, he also released the music video for his single "Scotty Pippen".
He then released a music video for a new song titled, "Locationships" on his YouTube channel on 28th January 2019, and then he released another song titled, "Have Mercy" in March 2019.
He then released the lead single from his debut studio album, "The Lost Boy".
He was named as one of the members of XXL's "2019 Freshman Class" on 20th June 2019.
He later released "Bad Idea" and "RNP" as the second and third singles from the album.
He also announced that he would be headlining "the Lost Boy in America Tour" which was started in January 2020.
After the YBN Nahmir announced on Twitter that the YBN collective officially disbanded on 6th August 2020, he dropped the YBN from his stage name.
He also released a new single, "Gifted" on 27th August which was his first release of the year 2020.
As of today, he is working on his second album.
He stated, "I'm like a hundred songs deep in. Like this next one, I'm really taking everything to a whole 'nother level. I really love doing music and perfecting my craft and I'm getting better every day. And the new music from here on out is going to show that" during the interview with Apple Music.
YBN Cordae is DATING Naomi Osaka
Cordae is not married yet and he is still to get married. As of today, he is dating a tennis player, Naomi Osaka. Ranked no.9, Osaka played her last match on the 12th of September when she defeated Victoria Azarenka 1-6 6-3 6-3 in the final of the U.S. Open to win her 6th career title. Naomi clinched 1 title at the U.S. Open. Naomi reached the final in New York. They have been dating since 2019. Information about their first dating is still unknown. Now, the relationship between them is going stronger with the passage of time. The duo is enjoying their life a lot without any kind of disturbances. His sexual orientation is straight and he is not gay.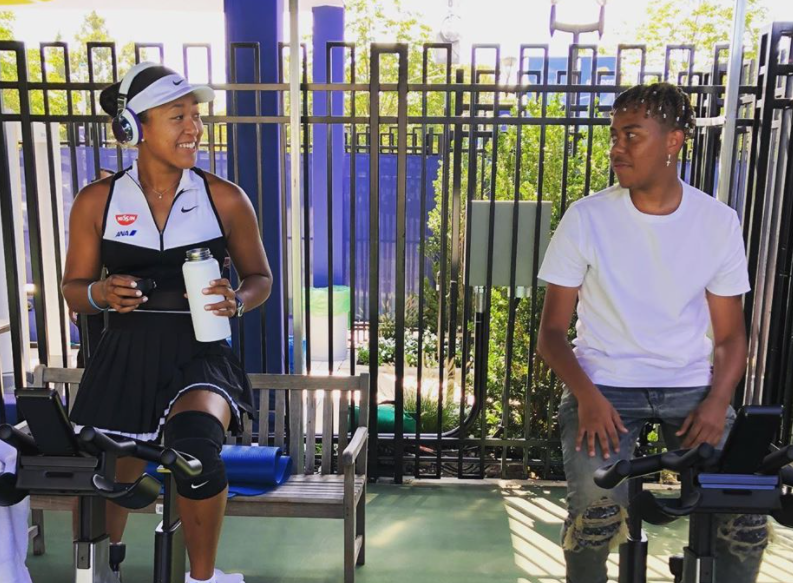 Source: @hitc
Everything To Know About YBN Cordae's Girlfriend, Naomi Osaka
Going depth regarding his personal life, he was once arrested at a Breonna Taylor protest in Kentucky with footballer Kenny Stills.
YBN Cordae's Net Worth 2020
YBN Cordae is a talented rapper who has achieved a huge success releasing several hit songs and albums. He is currently signed to Atlantic Records. As of 2020, the net worth of YBN is estimated to have $500 Thousand whereas the salary of YBN is still to get unfold. Without a doubt, he is making a considerable amount of salary from his music career which is his major source of wealth. Additionally, he has endorsed the Samsung brand and its Galaxy Note 9 smartphone model in particular.