About Zachariah Noble
Hailing from South East London, Zachariah Noble is a multi-talented individual, working as a personal trainer at the prestigious DAVID LLOYD HEALTH CLUB in London while also making his mark as a basketball player, notably as a shooting guard for Worcester Wolves in British Basketball. As a contestant on Love Island 2023, Zachariah stepped out of his comfort zone to find love, explaining that he's reached a point in his life where he wants to transition from a fun-filled phase to a more peaceful and harmonious one with the right woman by his side. With his laid-back and genuine personality, Zachariah brings an aura of authenticity to the villa and exudes confidence in himself, never shying away from making new friends and looking after those around him. Zachariah is ready to embark on this love-seeking journey, staying true to himself and embracing the opportunity with open arms.
Zachariah Noble Early Life & Family
Born on 13th June 1997 in Eltham, London, England, Zachariah Noble celebrated his 26th birthday as of 2023. He holds British nationality and he belongs to British-White ethnicity. He follows the Christianity religion and his zodiac sign falls under Gemini. Notably, he is the brother of the renowned TV star and BBC Radio Xtra DJ, Snoochie Shy, who gained fame for her DJing and appearance on "I'm A Celebrity, Get Me Out of Here!" in 2021. While his mother is Kirsty Davide, information about his father remains undisclosed at this time.
Everything To Know About Snoochie Shy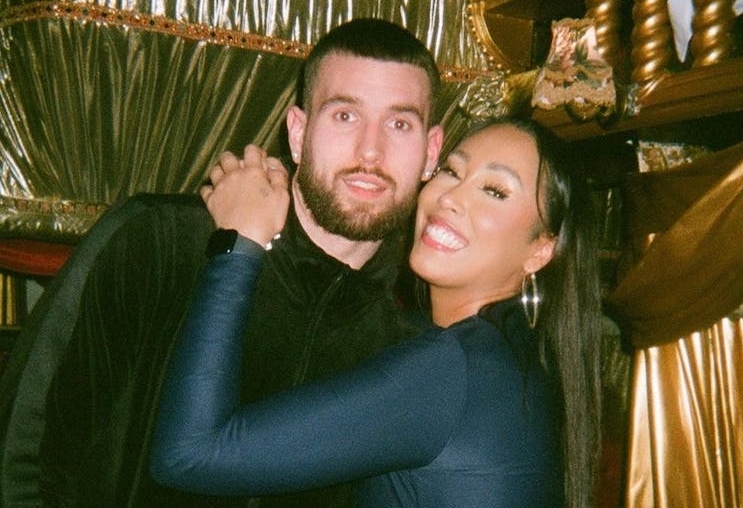 Zachariah Noble Career
Zachariah Noble is a Personal Trainer, Basketball Player, and Reality TV personality by his job.
He showcases his athletic prowess as a shooting guard, having played for Worcester Wolves in British Basketball since 2017 while pursuing his HND in Sport, Coaching, and Physical Education at the University of Worcester.
His journey in basketball has been marked with enthusiasm and dedication, with Zachariah embracing the challenge and hard work to achieve his dreams.
In June 2023, he stepped into the spotlight, appearing on Season 10 of Love Island as the first bombshell, ready to explore love outside of his comfort zone.
Captivated by the idea of finding the right woman for peace and harmony, Zachariah made a bold move in the villa, choosing Catherine Agbaje and leaving André Furtado at risk of elimination.
With his charisma and athleticism, Zachariah's presence in the Love Island villa promises exciting twists and potential romance as he seeks to make his love life a slam dunk.
Zachariah Noble made an unforgettable entrance on Love Island's launch night, promising to stir things up as he chooses his coupling partner, putting one boy at risk of elimination.
A daring twist introduced by presenter Maya Jama had girls stepping forward if unhappy in their couples, leading Jess Harding and Ruchee Gurung to do so, creating potential drama.
When it comes to what he seeks in a partner, Zachariah values genuineness and a good sense of humor.
Surprisingly, bad handwriting and twerking are his pet peeves.
Described by loved ones as a lovely, hard-working, competitive, and confident individual, Zachariah prides himself on being genuine and straightforward, making him a favorite in the villa.
With his cool demeanor and natural charm, he's poised to create a lasting impression and perhaps even find true love amidst the excitement of Love Island.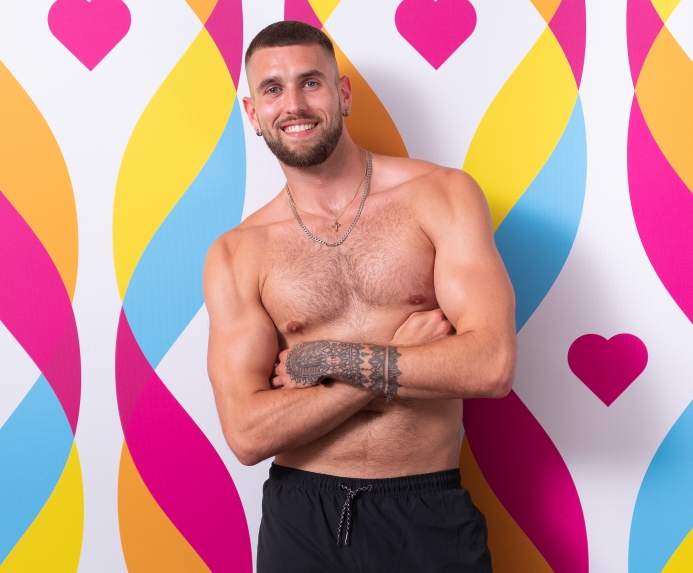 Zachariah Noble Dating & Girlfriend
Zachariah Noble is a single and unmarried gentleman with an exciting adventure ahead. As he embarks on a quest for love in the Love Island villa's summer edition in Majorca, he openly shares his enthusiasm on Instagram, declaring his intention to find love. Stealing Catherine Agbaje from André Furtado as the first bombshell, he seems eager to explore the potential of their connection. With eight weeks to go, we await to see if they will make it to the final and go the distance. Zachariah is straightforward about his sexuality, identifying as straight, and while being young and attractive, he hopes to capture some wonderful holiday pictures with a special someone.
As he enters the villa, Zachariah reveals his adoration for his beloved cat, Frank, and considers him a cherished part of his life. Described as a lovely, hard-working, confident, and banter-loving guy by his friends and family, Zachariah's journey on Love Island promises to be captivating and full of surprises.
Zachariah Noble Net Worth
Zachariah Noble is a multi-talented individual, excelling as a personal trainer and basketball player while also making a mark as a Reality TV personality. As of 2023, his net worth is estimated to be around $500K, and he earns a substantial annual income from his various ventures in the sports and entertainment industry, raking in thousands of dollars. Further, he is a participant in the reality TV show Love Island. Content with his earnings, Zachariah leads a cool and fulfilling lifestyle, enjoying the rewards of his hard work and success in his chosen fields.
Zachariah Noble Height
Zachariah Noble is a handsome man with a tall, athletic physique, standing at an impressive height of 6 feet 5 inches (1.96 meters). Adorned with captivating tattoos on his hands, his mesmerizing brown eyes and short, dark brown hair add to his allure. Beyond his physical features, Zachariah's charming smile and attractive personality leave a lasting impression on those he encounters, making him a truly captivating individual. He has got a healthy body and he maintains his body a lot by doing frequent exercise.