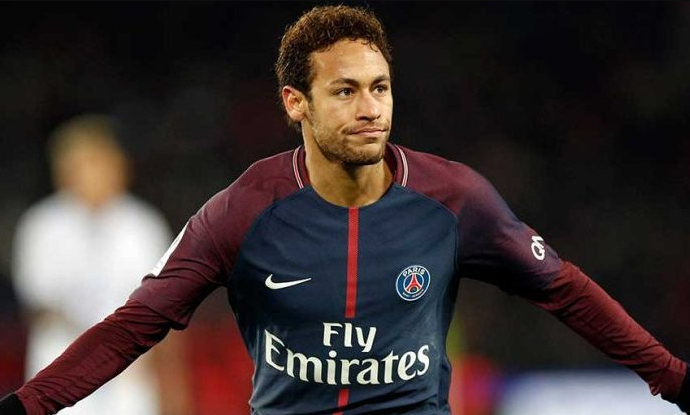 10 Things You Need To Know About Neymar's Mother, Nadine Goncalves
The world knows who the Brazilian footballer Neymar Jr. is. Considered one of the best footballers in the world, Neymar Jr. currently plays for the French club PSG since 2017. He moved from Barcelona to PSG in a move worth 222 million Euros making him the most expensive player ever. In this article, we focused on a specific woman who gave birth to the world's most expensive footballer. She is Nadine Goncalves, born in 1967. Nadine has recently made headlines after she started dating a man 6 years younger than his son. She is currently dating Tiago Ramos. Let us explore some facts about Neymar's mother, Nadine here.
1. Nadine Goncalves Has a University Degree
Neymar's mother Nadine Goncalves is a well-educated woman. She is a graduate of the University of Sao Paulo. She is fluent in English as well. Nadine met Neymar Sr. while in College.
2. Nadine Goncalves Shares 2 Children With Neymar Sr.
Nadine married Neymar Sr. in 1991. The couple shares 2 children together, a son and a daughter. Their first child, Neymar Jr. was born in 1992, who is world-famous as one of the best footballers in the world. Their second child, Rafaella Santos was born in 1996.
3. Nadine Goncalves Was Married To Neymar Sr. For 25 Years
Nadine Goncalves was married to Neymar Santos Sr. They got married in 1991. However, their 25 years of marriage ended when they split. The couple split in 2016. They share 2 children together. One of them went on to become the world's most expensive player ever as well as one of the best footballers in the world.
4. Nadine Goncalves Is Dating A Man 6 Years Younger Than Her Son
Neymar's mother split with Neymar's father in 2016. Nadine is now in a relationship with a man named Tiago Ramos. Ramos is 30 years younger than Nadine, as well as 6 years younger than Nadine's son, Neymar.
5. Nadine's New Boyfriend Is A Keen Gamer And A Model
Nadine's boyfriend Tiago Ramos is a keen gamer and is reportedly a member of one of the most popular E-sports teams in Brazil named 4K Easy Game. They compete in the NFA League. Ramos has also been described as a model in his portfolio. He is also popular on social media and has over 450k followers on his Instagram account.
6. Nadine's boyfriend Had Attended Neymar's 28th Birthday
Nadine's boyfriend Tiago Ramos attended Neymar's 28th birthday in Paris in February 2020. Neymar is a good friend with Tiago Ramos. It can be assumed that Neymar's mother met Tiago Ramos via her son, Neymar. As they turned into a couple now, Neymar seems comfortable with his mother's newly found love.
7. Nadine's Mother Confirmed Her Relationship Via Social Media
It is not clear about when Neymar's mother Nadine started dating a young boy, Tiago Ramos. However, the couple seemed in head over heels after they took their relationship to the next stage by announcing their affair public. Nadine posted their picture on her official Instagram and captioned the picture,
"The inexplicable cannot be explained if you live ..."
Nadine's son Neymar commented on the picture,

"Be happy mom love you"

Nadine's former husband, Neymar Sr. left a comment with an applauding emoji.

Tiago Ramos also shared the same picture and captioned it, "Inexplicable".
8. Neymar's mother Nadine Goncalves Is Quite Popular On Instagram
Neymar's mother Nadine Goncalves is quite popular on Instagram. She has over 1.5 million followers on her official Instagram @nadine.goncalves.
Neymar's sister Rafaella has over 5.6 million followers on her official Instagram @rafaella and Neymar has over 137 million followers on his official Instagram @neymarjr. After all, he is one of the best players in the world. His fame aided her family to gain much recognition on social media.
9. Neymar Jr. Has a Tattoo Of His Mother On His Bicep
Neymar Jr. loves his family a lot. Though her parents are no more together, he has equal love and respect for both of his parents. His love for his family is reflected via tattoos inked on his body. He has a portrait of his mother tattooed on his right bicep. He also has a portrait of his sister, Rafaella tattooed on his right shoulder. Among numerous tattoos on his body, he also has his son's name tattooed on his right forearm.
10. Nadine Goncalves Has a Grandchild
Nadine Goncalves has a grandson from her son, Neymar. Neymar's son, Davi Lucca da Silva, was born in 2011 with her former girlfriend Carolina Dantas. The two are no more together.