About Adil Ray
British actor, Adil Ray is famous for appearing in the BBC One comedy "Citizen Khan", which he created and co-writes. He also played the role of Sadiq Nawaz in the Channel 4 drama series "Ackley Bridge". Apart from acting, he is also a television presenter. He worked as a guest presenter on ITV's Good Morning Britain and in the revival of the British game show "Lingo".
Adil started his career as a radio host on a pirate radio station in Huddersfield as he joined the BBC Asian Network in 2002 to present the late-night "Adil Ray Show". Ray has also fronted documentaries for BBC Radio 4, including "Picturing Britain" and "Towering Ambition". He began presenting the revival of the word-based quiz show, "Lingo" which premiered on New Years Day in 2021. In addition, he was a keen cricketer and represented Birmingham and District Premier League side West Bromwich Dartmouth in the late-1980s and early-1990s. He was also appointed Officer of the Order of the British Empire (OBE) in the 2016 Birthday Honours for services to broadcasting. Ray was nominated for the Arts and Culture Awareness award at the British Muslim Awards in January 2013.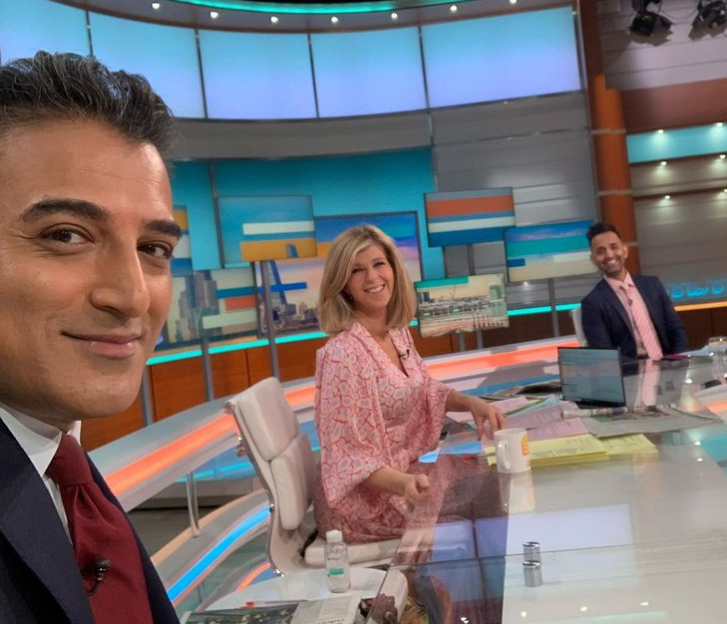 Source: Instagram @adilray
Early Life
Adil Ray stepped into the world for the very first time in his birthplace Birmingham, England which made him the British by nationality. He was conceived on 26th April 1974 under the birth sign of Taurus. He belongs to a mixed ethnic background as he took birth to Pakistani Punjabi parents. Similarly, his religious belief is in the Muslim religion. His race is black and his present age is 46.
The English broadcaster Adil was born to his father, Raja Abdul Rehman, and mother, Nargis Din. His father Abdul worked as a bus driver for almost forty years whereas his mother worked for the Immigration Appeals Department in the Civil Service and was of partial Buganda ancestry. Ray's parents divorced during his adolescence.
Adil completed his education attending Yardley Junior and Infant School and Handsworth Grammar School. He later graduated from the University of Huddersfield with a 2:1 in BA (Hons) in Marketing.
Personal Life
Adil Ray is not a married man despite his willingness to get married and step into a whole new dimension in his life. He revealed the real reason why he is not married in an interview back in October 2015. Adil exclaimed,
"I would like to, I've suffered from my parents' experience - although I don't blame them at all. I think subconsciously I've always thought I wanted to have the perfect family. Although I've dated and had relationships, part of what has stopped me going further is that I want it to be perfect." Regarding his sexual orientation, he is straight.
Net Worth
The net worth of talented guy Adil Ray is around $1 million to $5 million as of 2021. He also earns a fine amount of salary which is also around thousands of dollars per year. His major source of income is from his actor, comedian, and radio and television presenter career.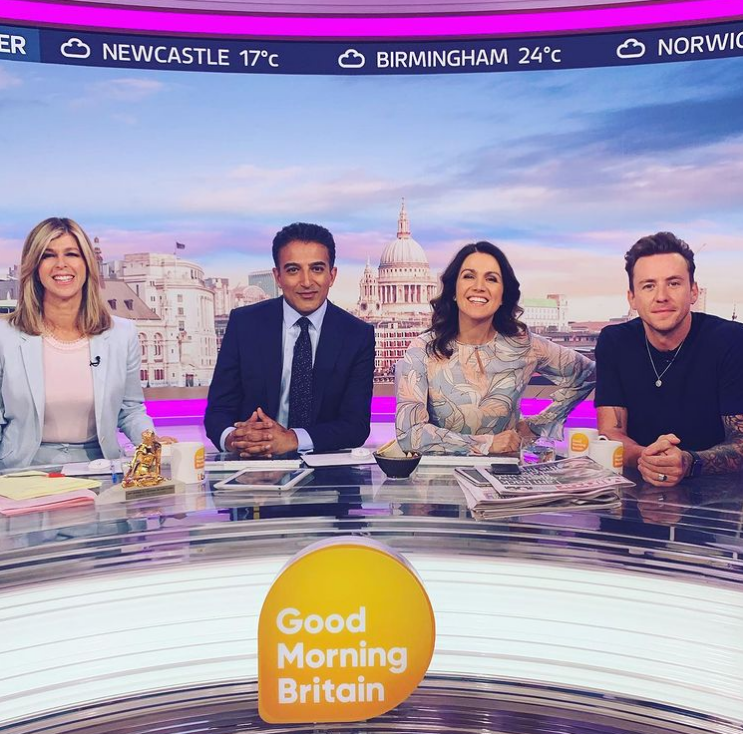 Source: Instagram @adilray

Body Measurement
The height of Adil Ray is 5 feet and 9 inches. He has an average body build. Ray has short black hair and dark brown eyes color.
Television Series/Shows
2003 - "The Last Word"
2006 - "Tales from Europe: Madrid2006 - Desi DNA Series 1"
2007 - "The Heaven and Earth Show"
2008 - "Desi DNA Series 3"
2010 - "Bellamy's People"
2011 - "Exposed: Groomed for Sex"
2010 to 2012 - "Lorraine"
2012 to 2016 - "Citizen Khan"
2013 - "The Matt Lucas Awards"
2014 - "Would I Lie to You?"
2015 - "The One Show"
2016 - "Pointless Celebrities"
2017 to 2019 - "Ackley Bridge"
2017 - "Who Do You Think You Are"
2018 - present - "Good Morning Britain"
2021 - "Lingo"
Radio
2001 - "The Adil Ray Show"
2001 - "The Drivetime Show"
2006 - "Twenty Minutes"
2006 - "The Drivetime Show"
2008 - "Silver Street"
2009 - "The Breakfast Show"
2010 - "Towering Ambition"
2010 - "Never Mind The Bhangra"
2010 - "The Gethin Jones Show"
2010 - "The Cricket Forum"
2010 - "Up All Night"
2011 - "The Victoria Derbyshire Show"
2011 - "The Real Mr. Khan"
2011 to 2012 - "The Tony Livesey Show"
2018 - "The Zoe Ball Show"
Awards and Achievements
UK Asian Music Award - Best Radio Show (2008)
Royal Television Award Nomination - Is It Coz I Is Black (2007)