Alla Pugacheva Biography
Versatile Alla Pugacheva is а Soviet and Russian musical performer. She fronted several bands and worked as a piano accompanist before finding fame as a solo artist and has won the People's Artist Award and the State Prize of the Russian Federation. Alla began her career in 1965 and continues to this day, even though she does not give live performances anymore. She recorded her first track "Robot" in 1965, for a morning program on Radio Yunost. Songs of Alla often became almost national hits in many countries, which allowed her to win the status of "The Queen of the stage." The repertoire of Alla Pugacheva includes more than 500 songs, and the discography has about 100 solo albums, the total circulation of which reaches 250 million copies. As recent news, Pugacheva burst into tears live because of Raymond Pauls. Scroll down to have information about Alla Pugacheva's Full Biography, Wiki, Age, Interesting Facts, Net Worth, Personal Life, Family, and more.
Famous For

Being а Soviet and Russian musical performer.
For her hits songs and TV appearances.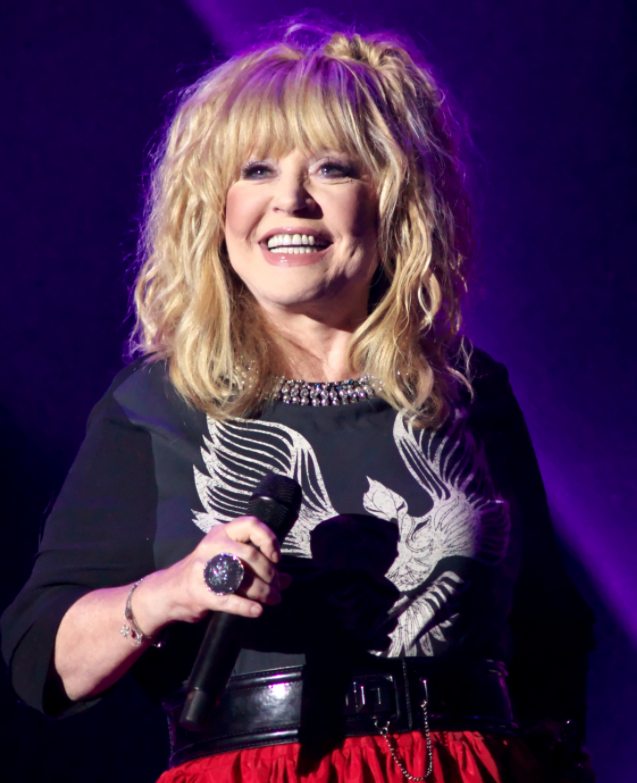 Source: @commons.wikimedia.org
Alla Pugacheva Early Life

Alla Pugacheva took birth on 15th April 1949 with the real name or full name of Alla Borisovna Pugacheva Moscow, Russian SFSR, Soviet Union (birth nation/home town). She holds Soviet and Russian nationality and her ethnicity is Russian-white. She is from the Christianity religion and her race is white. She happily celebrates her birthday on the 15th April of every year and she has celebrated her 71st birthday as of 2020. As her birthdate, her zodiac sign is Aries. She was born to Boris Mikhailovich Pugachev (father) and Zinaida Arkhipovna (born Odegova) Pugachev (mother). She has two siblings, brothers, Evgeni Borisovich Pugachev and Gennady Pugachev. Moreover, she enrolled in music school No.31 and attended the Ippolitov-Ivanov music college in 1956. She went on to study at school No.496, finishing her studies there in 1964. She then studied in the choral-conducting department of the college.
Alla Pugacheva Career

Alla Pugacheva commenced her music career working as a piano accompanist at the State Circus Musical college where she provided the leading vocals to a number of bands, including Novy Elektron ("New Electron"), part of the Lipetsk State Philharmonic Society, in 1966, Moskvichi ("Muscovites") in 1971, Oleg Lundstrem's band in 1972-1973, and Vesyolye Rebyata ("Merry Folks") in 1974-1975.
Then, Balkanton released the live tracks as Pugacheva's first album "Zolotoy Orfey 76" whereas she recorded a number of songs for the musical drama-comedy "The Irony of Fate" as the singing voice of Nadja, the female protagonist in the following year.
Later, she went on to work on the musical film "The Woman who Sings in cooperation with the band Ritm (Rhythm) in 1977 however, the soundtrack was first released in 1977 as part of the double album "Zerkalo dushi" ("Mirror of Soul").
As well, the Victor label released a collection album "Alla Pugacheva" in the same year in Japan as well as the Kansan label of Finland released her above-listed works as the compilation album "Huipulla (At the Top)" in 1980.
Pugacheva was a frequent visitor to Stockholm during the 1980s however, she started out with multiple guest appearances on the popular Swedish radio show "Galaxen" (April 1980 year), and later frequently appeared on his TV-show "Jacobs Stege (Jacob's Ladder)".
She then recorded an album in English, released by the World Record Music label in Sweden as "Watch Out" and by the Melodiya label in the Soviet Union as "Alla Pugacheva in Stockholm".
Films and TV appearances

1978 Teatr Ally Pugachevoy, Estonian Television
1978 The Woman who Sings, Mosfilm
1981 Lyubovyu za lyubov' (Love For Love) Mosfilm
1984 Vstrechi s Alloy Pugachevoy (Meetings with Alla Pugacheva), USSR TV
1985 Prishla i govoryu (I Came and I'm Speaking), Mosfilm
1985 Sezon chudes (Season of Miracles), Odessa Film Studio
1989-2002 Rozhdestvenskie vstrechi (Christmas Meetings), USSR TV, Ostankino, Public Russian Television, Russian State Television
1995 Zhdi i pomni menya (Wait for Me, Remember Me), Public Russian Television
2003 Za dvumya zaytsami (Chasing Two Rabbits)
Alla Pugacheva Awards and Achievements

People's Artist of the USSR (20th December 1991)
People's Artist of the RSFSR (1985)
Honored Artist of the RSFSR (1980)
Honorary citizen of the city of Makhachkala (2006)
State Prize of the Russian Federation (7th June 1995) - For outstanding contribution to the development of literature and art
Belarus president award Through Art - to Peace and Understanding (7th July 2006)
Alla Pugacheva Personal Life
Reflecting on Alla Pugacheva's personal life, she is a married woman. She married Lithuanian circus performer Mykolas Orbakas in 1969 with whom Alla was in a romantic relationship for a long time. The couple gave birth to a daughter, Kristina Orbakaite, who is also a popular singer. But, Pugacheva divorced Orbakas after four years of marriage in 1973. She married film director Alexander Stefanovich in 1976 and starred in several of his movies. The union was dissolved in 1980. Later, she married producer Yevgeniy Boldin, with whom she had numerous professional collaborations in1985. She had a working and romantic relationship with a young musician and singer, Vladimir Kuzmin during this period. In 1993, she divorced Yevgeniy Boldin stating that their professional lives interfered too much with their personal life. Again, in 1994, she married a pop singer, Philipp Kirkorov. Their divorce was announced in November 2005. Pugacheva married Maxim Galkin on 23rd December 2011 and the pair has twins delivered by a surrogate mother. Their names are Liza and Harry. As well, she has signed a petition against the persecution of Andrei Makarevich who protested against the annexation of Crimea and war in Donbas in March 2014. Furthermore, talking about her sexual orientation, she is straight.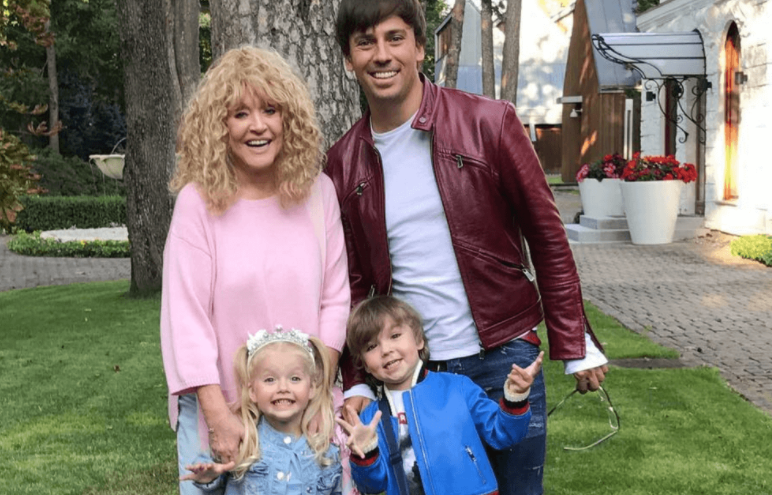 Source: @woman.forumdaily.com
Additionally, Pugacheva burst into tears live because of Raymond Pauls. "I am so sentimental that I start talking about him - and I have tears in my eyes. Who will you tell why the tears are, they will think that they are senile, "Alla Borisovna said on the air of the Latvian TV channel TV3. The singer added that she thanks fate for meeting Pauls, in alliance with whom they had "children" - songs that everyone loved. "This damn pandemic is tearing us apart, but I am eager to meet ... I think that we will meet, we will not drink of course, for many years we have not. I congratulate you from the bottom of my heart. The woman who sang. And, as they say, not bad, "Alla Borisovna concluded her speech.
Alla Pugacheva Net Worth
Moving towards Alla Pugacheva's net worth, she has a worth of around $1.1 million as of 2020 whereas she has also a fine amount of salary which is also in thousands of dollars per year. She's among those few individuals that have such a wide range of experience and remains true to whatever she embarks on. She has earned a fine amount of money from her career as her major source of income is from her music career. She has not done any endorsement work yet.
Alla Pugacheva Body Measurement

Alla Pugacheva is a beautiful and adaptable musical performer who stands at an ideal height of 1.62 m with a balanced body weight. She had the perfect body combined with good looks. She could carry off any look with great simplicity. Alla has kept her body maintained at this age too which is so outstanding. Graceful Alla has blonde hair and dark brown eyes color as her body build type is average.