About Andrew Barth Feldman
Andrew Barth Feldman, a talented American actor, and singer, made his mark in the entertainment industry with his exceptional talent. In 2018, he gained recognition by winning the prestigious "Best Actor" award at the Jimmy Awards for his portrayal of Frank Abagnale Jr. in the musical "Catch Me If You Can". This achievement paved the way for his breakthrough role as Evan Hansen in the Broadway production of "Dear Evan Hansen" from 2019 to 2020. Throughout his career, he has showcased his versatility by venturing into various mediums. In 2021, he delighted audiences with his guest role as Antoine in the mockumentary musical drama series, "High School Musical: The Musical: The Series". Expanding his horizons, he ventured into films in 2023, taking on a supporting role in "A Tourist's Guide to Love" and a leading role in "No Hard Feelings." His music career has been marked by notable releases. He debuted with "Every Pretty Girl" in July 2021, a song that delves into teenage love while navigating OCD. He followed up with "Emma" on Christmas Eve the same year. Additionally, Feldman collaborated with Cozi Zuehlsdorff on her single "The Old Me and You" in July 2021. A significant collaboration came in September 2022, when he teamed up with Joe Serafini for the duet "In My Head," portraying a blossoming romance between two young men, written by Daniel Mertzlufft and Jacob Ryan Smith. In June 2023, Andrew released a new song titled The College Breakup.
Andrew Barth Feldman Early Life & Family
Born on May 7, 2002, in Manhasset, New York, USA, Andrew Barth Feldman is a talented actor who turned 21 in 2023, making him the zodiac sign of Taurus. He holds American nationality and belongs to an American-White ethnic background. Andrew's father, David Feldman, is a lawyer, while his mother, Barbra Feldman, worked as a school administrator until her unfortunate passing in August 2019. Following his parent's divorce when he was young, Andrew was primarily raised by his mother alongside his older sister, Samantha Barth Feldman, and they maintained a close bond with their cousins, whom Andrew affectionately considers his brothers. Growing up near his mother's hometown, the family embraced their Jewish heritage, and Andrew identifies with the religion of Judaism. Andrew's passion for musical theater sparked at a tender age when he witnessed a production of Beauty and the Beast at the age of three. This early exposure fueled his involvement in various local and school productions, including Annie, Grease, and Rent. During high school, he launched his own YouTube channel for academic projects, and in middle school, he founded Zneefrock Productions, a musical theater company, as part of his Bar Mitzvah project to raise funds for autism research. Notably, he co-wrote and directed a Star Wars parody musical with a friend, which was later performed at 54 Below with professional actors.
Andrew received his education at Lawrence Woodmere Academy, an esteemed independent school located in Woodmere, New York. Originally, he had set his sights on attending Harvard University, a prestigious Ivy League institution in Cambridge, Massachusetts, starting in the fall of 2020. However, the unforeseen impact of the COVID-19 pandemic necessitated a deferral of his enrollment for a year. In 2022, Andrew found himself taking a semester off from Harvard when he landed the significant co-lead role alongside renowned actress Jennifer Lawrence in the film No Hard Feelings.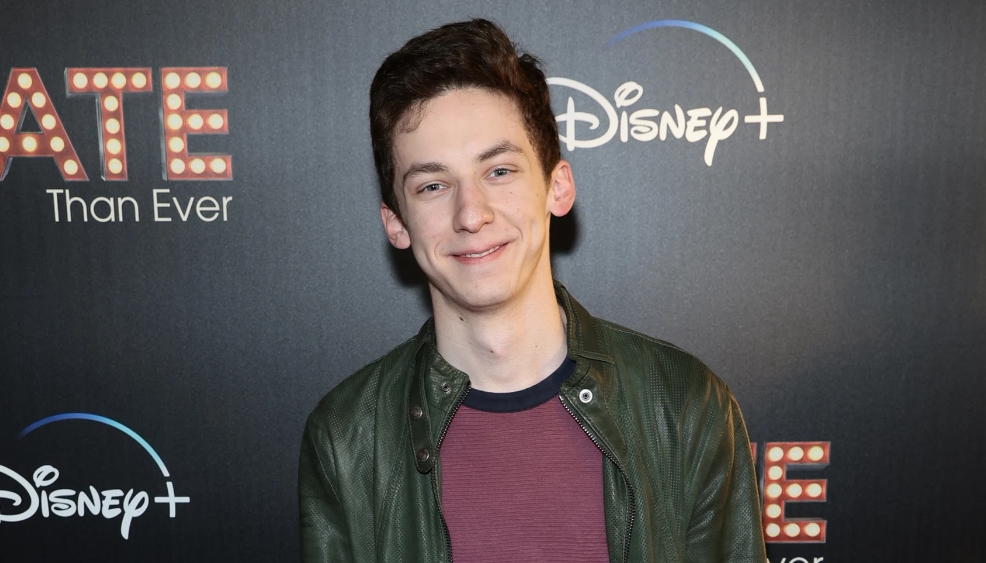 Andrew Barth Feldman Acting & Music Career
In 2018, Andrew Barth Feldman showcased his exceptional talent as Frank Abagnale Jr. in his high school's production of "Catch Me If You Can." His outstanding performance earned him regional awards and an invitation to the esteemed Jimmy Awards, where he triumphed as the best actor.
Stacey Mindich, the lead producer of Dear Evan Hansen, was impressed by his abilities and invited him to audition for the role of Evan Hansen on Broadway.
At the age of 16, on January 30, 2019, he took on the role and delivered a remarkable performance that received high praise from critics, with the New York Times describing his portrayal as utterly immersive.
After exiting the role on January 26, 2020, Feldman embarked on various creative ventures.
He initiated Broadway Jackbox, a Twitch fundraiser for the Actor's Fund, featuring renowned Broadway and screen actors.
He also created Broadway Whodunit, a murder mystery series starring theater actors, and established his own YouTube channel and Broadway.com vlog. Furthermore, he founded Zneefrock Productions, a theater company dedicated to raising funds for autism awareness.
Additionally, Feldman lent his voice to the character of himself in the Broadway Podcast Network's original soap opera podcast, "As the Curtain Rises".
In December 2020, it was announced that Andrew Barth Feldman would take on the role of Linguini in a benefit concert presentation of "Ratatouille the Musical", an internet sensation born from TikTok and inspired by Disney/Pixar's 2007 film. The concert, exclusively streamed on TodayTix on January 1, 2021, showcased Feldman's talent and received acclaim, with critics noting his adorable and animated performance.
Following this success, he ventured into television, making his acting debut in the Disney+ series "High School Musical: The Musical: The Series", portraying Antoine, a French exchange student, as a recurring guest star for the show's second season.
In May 2021, he appeared in Casey Likes' short film "Thespians".
Continuing his diverse acting journey, he made his feature film debut in April 2023 with the Netflix film "A Tourist's Guide to Love", where he portrayed Alex, a college-bound vlogger.
Additionally, he starred alongside Jennifer Lawrence in "No Hard Feelings" in June 2023, playing Percy, a socially clueless soon-to-be college student.
Regarding his music career, Feldman unveiled his debut single, titled "Every Pretty Girl," on July 8, 2021, which explores the experience of falling in love as a teenager living with OCD.
Furthermore, he released his second single, "Emma," on Christmas Eve 2021.
In addition to his solo releases, Feldman collaborated with American actress and singer Cozi Zuehlsdorff on her single "The Old Me and You" in July 2021.
On September 23, 2022, Feldman joined forces with Joe Serafini for the duet "In My Head," a song penned by songwriters Daniel Mertzlufft and Jacob Ryan Smith that depicts the blossoming romance between two young men.
In June 2023, Andrew released a new song titled The College Breakup.
Andrew Barth Feldman Acting Awards and Achievements
In 2018, Andrew Barth Feldman won the Roger Rees Awards for Best Actor for his performance in "Catch Me If You Can" at the National High School Musical Theatre Awards.
In 2021, he received the New York Emmy Award in the category of Education/Schools - Long Form Content for his involvement in the Roger Rees Awards.
In 2022, he won the BroadwayWorld Cabaret Award for Best Show for "Park Map."
Andrew Barth Feldman Net Worth
Andrew Barth Feldman is a talented actor and singer who has showcased his skills in various movies and TV series. As of 2023, his estimated net worth stands at approximately $1 million, a testament to his dedication and hard work in his professional career. Currently, he earns an annual income of around $500K, primarily derived from his endeavors in the entertainment industry. Additionally, he also generates a decent sum from his involvement in the music industry. With his financial success, Andrew leads a comfortable and fulfilling lifestyle, content with his earnings.
Andrew Barth Feldman Dating & Girlfriend
Andrew Barth Feldman is currently in a relationship with his beautiful girlfriend, Helen J Shen, a talented aspiring actress, singer, musician, and dancer. Helen made her Broadway debut with Living Room, showcasing her exceptional talent. The couple has been together for over a year, starting their relationship in May 2021. Andrew shared a collection of photos on his Instagram featuring Helen and their friends, giving a glimpse into their close bond. Later, on June 6, both Andrew and Helen posted pictures of their outing to Central Park, marking their official first date as a couple. While they continued to share photos of each other on social media, they didn't focus solely on their relationship. During Christmas, the couple spent quality time together, with Andrew sharing a heartfelt photo of Helen on his Instagram. On Andrew's birthday, Helen expressed her love for him on her Instagram, and in return, Andrew posted intimate photos of the pair on Helen's birthday, further displaying their affection for each other. The duo is enjoying their present life happily without any disturbances. His sexual orientation is straight.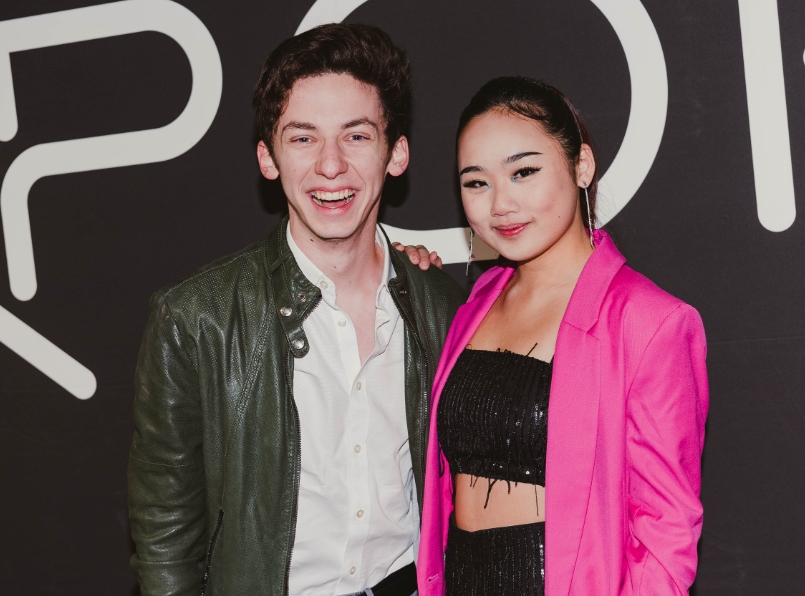 Andrew Barth Feldman Acting Height & Weight
Andrew Barth Feldman is a talented actor known for his attractive and magnetic personality. He possesses a slim build with a height of 5 ft 6 in (167.5 cm) and weighs 63 kg (139 lbs). He has dark brown hair and captivating blue eyes. With his distinctive features including a slender frame, short-cropped wavy hair, and a clean-shaven look, he exudes charm and charisma. Andrew takes good care of his body by engaging in regular exercise, contributing to his overall healthy physique.