About J Balvin
J Balvin, a Colombian reggaeton singer is famous for having collaborated with leading artists such as Robin Thicke and Maroon 5 for remixes of their songs. He is also well known for being one of the best-selling Latin music artists with sales of more than 35 million records (albums and singles) worldwide. He also became the first Latino to headline world-musical events such as Coachella, Tomorrowland, and Lollapalooza. Even, the "Guinness World Records" acknowledged him as a "leader of a second-generation reggaeton revolution".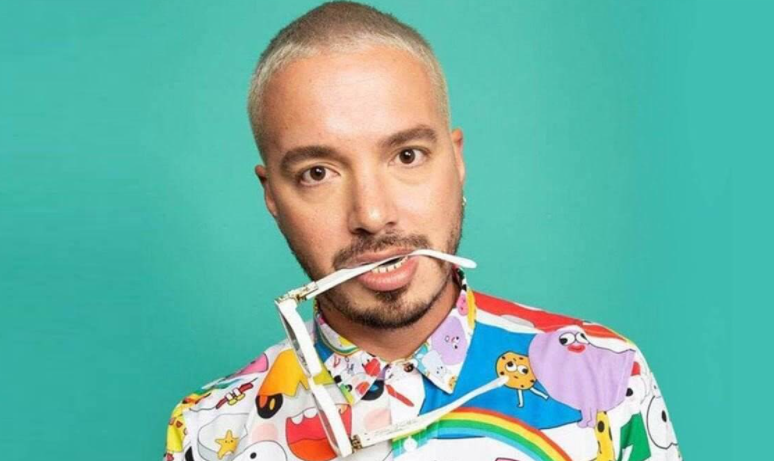 Source: @highxtar
Balvin's interest in urban music began at the age of 14. He participated in freestyle competitions and won two consecutive championships. While in high school, he was part of various rock bands that performed covers of bands like Nirvana, Metallica, and Enanitos Verdes. As well, he has won five Billboard Latin Music Awards, four Latin Grammy Awards, two MTV Video Music Awards, and four Latin American Music Awards and received two Grammy Award nominations. He released his most recent album "Colores" on 20th March 2020. His other achievements include 25 billion streams as of 2020. Furthermore, it was revealed in 2020 that Balvin contracted COVID-19, but he has since recovered. He shared his experience at the Global Citizen's Vax Live concert about being diagnosed with coronavirus. "I had COVID before. It almost killed me. We don't want people to feel what I felt," Balvin said. "I want people to really know they have to vaccinate for themselves, for others, for the world," he added.
Early Life and Family
Real name by Jose Alvaro Osorio Balvin, J's born date is 7th May 1985. His birthplace is Medellin, Colombia which indicates his nationality of Colombian. He came from a Hispanic ethnic background. Whereas his race is white. Similarly, he took birth under the star sign of Taurus. By religion, he is Christian. His age has recently turned from 35 to 36 celebrating his birthday in 2021.
Regarding J Balvin's parents, his father, Jose Alvaro Osorio was an economist and business owner whereas his mother, Alba Balvin is studied medicine. He has a younger sister named Caroline Balvin.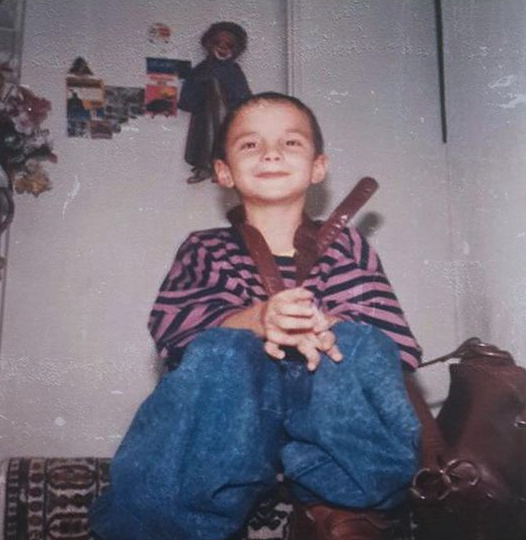 Source: @instagram.com/jbalvin
Balvin completed his education by studying International Business and Communication at the Universidad EAFIT.
J Balvin Relationship and Girlfriend
J Balvin is in a romantic relationship with his pretty girlfriend, Valentina Ferrer with whom he is expecting his first baby together. The Argentine model showed off her baby bump while gracing the black-and-white cover of Vogue Mexico, which was unveiled on 15th April, Thursday. She captioned the photo of the cover on her Instagram, "The family is growing." Concerning J's sexual orientation, he is straight.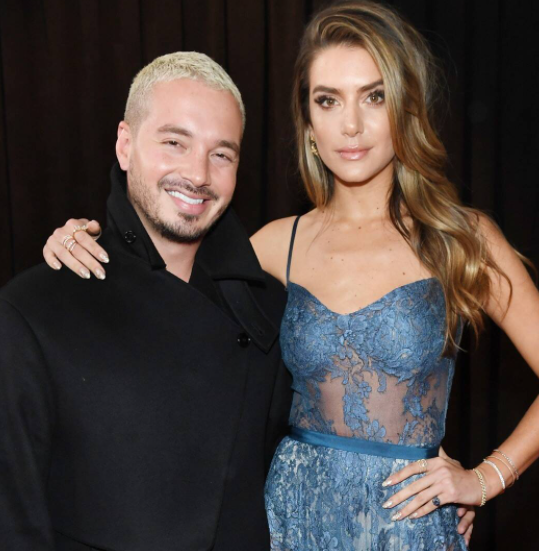 Source: @nandy0140
J Balvin Net Worth & Salary
The talented singer, J Balvin has a net worth of $20 million as of 2021 whereas he earns a salary of around $90.6K -$138.9K per month. He has also done endorsement work for Pepsi and Buchanan's Whisky. His major source of income is from his singing career.
How tall is J Balvin?
J Balvin stands at an ideal height of 5 ft 7 in or 170 cm with a balanced body weight of 68 kg or 150 lbs. He has an average body build with attractive dark brown hair and eye color. Besides, Balvin has inked four major tattoos on his body which include Tiger in different forms, for instance, there are two Tiger Portraits, Tiger eyes, and their bodies. He was amazed by Tigers' beauty when he visited Thailand and got to know about its beauty and life.
Studio Albums
2013 - "La Familia"
2016 - "Energia"
2018 - "Vibras"
2019 - "Oasis"
2020 - "Colores"
Singles
2009 - "Ella Me Cautivo"
2010 - "Sin Compromiso"
2011 - "En Lo Oscuro"
2012 - "Yo Te Lo Dije"
2013 - "Sola"
2014 - "Ay Vamos"
2015 - "Ginza"
2016 - "Bobo", "Safari"
2017 - "Mi Gente", "Sensualidad", "Bum Bum Tam Tam (Remix)"
2018 - "Ambiente", "I Like It", "Say My Name"
2019 - "Loco Contigo", "Que Pretendes", "Ritmo (Bad Boys for Life)", "Blanco"
2020 - "Verde", "Rosa", "Negro", "Agua", "Anaranjado", Un Dia (One Day)", "Porfa (Remix)", "No Te Vayas", "Billetes Azules", "Una Locura", "La Luz", "Baby", Lento", "Mood (Remix)"
2021 - "Location", "Ma' G", "Otra Noche sin Ti", "Tu Veneno", "Spicy (Remix)"
Other charted songs
2015 - "Lean On (Remix)"
2016 - "Malvada"
2017 - "Buscando Huellas"
2018 - "Brillo", "En Mi", "Peligrosa", "Yoshi (Remix)", "Odio"
2020 - "Arcoiris", "Roses (Latino Gang Remix)"
Videography
2009 - "Extasis"

2010 - "Se Aloca"
2011 - "Me Gustas Tu"
2013 - "Yo Te Lo Dije (Live Premios Juventud 2013)"
2014 - "Cola Song"
Awards and Achievements
American Music Awards for Favorite Latin Artist
Billboard Music Awards forhis work in "Oasis"
BMI Latin Awards for his work in "Reggaeton", "No Es Justo", Ambiente"
BMI R&B/Hip-Hop Awards for his work in "I Like It"
BreakTudo Awards for his work in "Machika"
Heat Latin Music Awards for his work in "Bobo"
iHeartRadio Music Awards for his work in "Vibras"
Tours
Headlining
La Familia Tour with Becky G (2015)
Energia Tour (2016-2018)
Vibras Tour (2018)
Arcoiris Tour (2019)
Supporting
The Sun Comes Out World Tour (2011)
Sex and Love Tour (2014)