About Anneliese Dodds; Politician
''Anneliese Dodds'' is a British Labour and Co-operative politician serving as Shadow Chancellor of the Exchequer since 2020. Since 2017, Dodds has been 'Member of Parliament' (MP) for Oxford East and also was a 'Member of the European Parliament' (MEP) for South East England from 2014 to 2017. She was first elected in June 2017 and has been a shadow Treasury Minister since July 2017. Dodds is a virtual unknown outside Westminster but now occupies one of the most senior political roles in the UK who has just been appointed as Labour's first female shadow chancellor. Anneliese is not a high-profile figure even within the House of Commons, having been first elected less than three years ago. She is a member of the Labour Party. Scroll to know more about her full biography including her personal life details, net worth 2020, career, birthday, age, facts, family, height, and more.
Famous For
Being a Co-operative Politician as well as British Labour.
Being the first women for holding a post of ''Shadow Chancellor of the Exchequer''.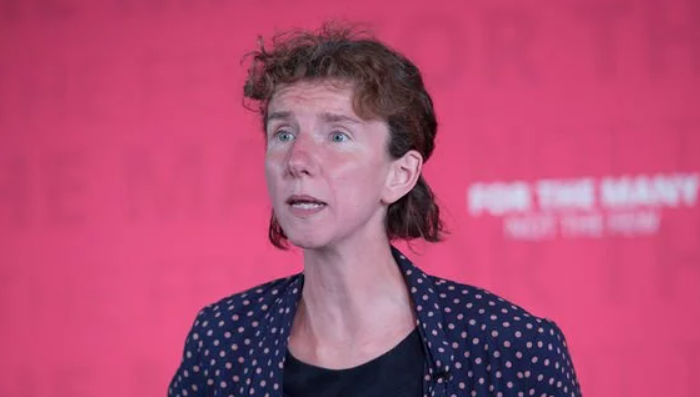 Source: @express.co.uk
Early Life of Anneliese Dodds
Anneliese was born on 16th March 1978 in Aberdeen, Scotland. The born name of Anneliese Dodds is ''Anneliese Jane Dodds''. Her nationality is British whereas her race is white. Zodiac sign of Dodds is Pisces. She had celebrated her 42nd birthday till now whereas she celebrates her every birthday on 16th March of every year. She was educated from Labour and Co-operative Robert Gordon's College but in 1996 she moved to southeast England where she studied Philosophy, Politics, and Economics at St Hilda's College, Oxford. When she was at Oxford in 1998, Dodds was involved with student activism and ran for president of ''Oxford University Student Union'' (OUSU). Dodds graduated in 2001 with a first-class degree. Later she studied for a master's degree in Social Policy at the University of Edinburgh, and a Ph.D. degree in Government at the London School of Economics, where she completed a thesis on liberalization in higher education in France and the UK in 2006. Being a politician she has not mentioned details about her parent's details.
Political Career of Anneliese Dodds
From 2007 to 2010 she was a lecturer in Public Policy at King's College London and from 2010 to 2014 Dodds was a senior lecturer in Public Policy at Aston University.
Anneliese has been published in journals such as The Political Quarterly, Public Policy, and Administration, and the British Journal of General Practice and her second edition book, Comparative Public Policy, was published by Red Globe Press, an imprint of Palgrave Macmillan in 2018.
At the 2005 general election, she stood unsuccessfully for election in the constituency of Billericay and at the 2010 general election the constituency of 'Reading East'.
In 2006 Dodds was unsuccessful in the Oxford City council elections for the ward of Holywell whereas she was elected as a Member of the European Parliament for the South East England region in 2014.
Dodds sat on the Committee on Economic and Monetary Affairs in the European Parliament and she supported Yvette Cooper in the 2015 ''Labour leadership election''.
In 2017, she was elected as the Member of Parliament for the Oxford East snap general election, succeeding Andrew Smith.
She was appointed as a Shadow Treasury Minister by Labour leader Jeremy Corbyn in 3rd July 2017 and for becoming the first woman to hold this position on 5th April 2020, she was appointed ''Shadow Chancellor of the Exchequer'' by new Labour leader Keir Starmer.
She explained several of her policy positions, she explained several of her policy positions, including how she wouldn't take the full salary available to MPs if elected, instead, only taking the average salary of the constituency and "investing the rest in an improved service" for constituents while she was Labour candidate for Reading East in the 2010 election.
Dodds wrote on her website that she had taken part in climate marches, and explained her interest in ideas to promote increased cycling and public transport in Oxford, and how "we simply cannot return to business as usual in the next parliamentary session" in September 2019.
She argued in support of Labour's plans to increase corporation tax because she believes "those with the broadest shoulders" should contribute more during the 2019 general election campaign.
From 2018 to 2019 she was Vice-Chair of the All-Party Parliamentary Group on Whistleblowing.
In the early of 2020, after being appointed Shadow Chancellor, Anneliese stated that she remained committed to "co-operative and mutual ownership", as was supported under Corbyn's leadership of the party and opposed the introduction of a universal basic income.
Recently, she claimed a second Brexit referendum might have been the only way out of the impasse in 2019, unearthed reports reveal.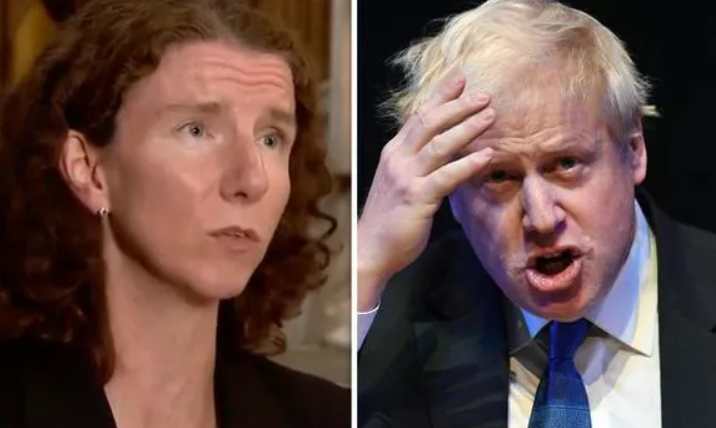 Source: @express.co.uk
Personal Life of Anneliese Dodds
The co-operative politician as well as labor, Anneliese was married to Ed Turner. She lives with her partner on Rose Hill and with their two children's a young son (Freddie) and daughter (Isabella). Their family relationship is good up to date. Hope they are living a healthy and happy life with their professions. Her sexual orientation is straight.
Net Worth of Anneliese Dodds
Talking about her net worth it is unknown till now. Her net worth and salary are not mentioned in any social media. Being a politician and the lawyer her net worth will be surely in millions. And her source of income is from a politics career.
Body Measurement of Anneliese Dodds
The height of Anneliese Dodds is 5 ft and 4 inch which is 164.5 cm (approx). Her weight is about 52 kg or 114.6 lbs which is good according to her body height. The hair color of Anneliese is blonde and her eye color is brown. Her body type is slim. Talking about her sexual orientation she is straight. Up to the date, she is healthy fit and fine and hopes she will be in the future too.