About Anthony Padilla
Anthony Padilla is an American YouTuber as well as an actor. He initially rose to fame as a co-founder of the viral YouTube channel "Smosh" alongside Ian Hecox, where they collaborated on 'sketch comedy' videos from 2005 to 2017 and again since 2023. Displaying his versatility, Padilla currently captivates audiences with his podcast-style interview series aptly named "AnthonyPadilla" on his own YouTube channel. Beyond his online endeavors, he has also ventured into the realm of film. He made his cinematic debut in 2015 with the release of "Smosh: The Movie," showcasing his acting prowess to a broader audience. Additionally, he lent his vocal talents to the animated film "The Angry Birds Movie" in 2016, further highlighting his versatility as an entertainer who seamlessly transitions between different mediums. With his diverse range of creative ventures, Anthony continues to captivate audiences and carve out a distinctive presence in the entertainment industry. His self-titled YouTube channel has accumulated over 7.25 million subscribers with over 893.8 million views.
Anthony Padilla Early Life & Family
Anthony Padilla, whose full name is Daniel Anthony Padilla, was born on September 16, 1987, in Sacramento, California, USA. Hailing from Carmichael, California, he celebrated his 35th birthday in 2022, belonging to the zodiac sign of Virgo. He is American when it comes to his nationality. With a diverse ethnic background, Anthony has Spanish and Filipino ancestry from his father's side and German ancestry from his mother's side, making his ethnicity multiracial. His parents are Dan Padilla and Leezah Padilla, and he grew up alongside his two half-brothers, Matthew Worrel and Brandon.
Anthony attended Del Campo High School in Fair Oaks, California, where he used to play tennis before eventually giving it up. After completing high school, he pursued an education at American River College in Sacramento but dropped out after two years.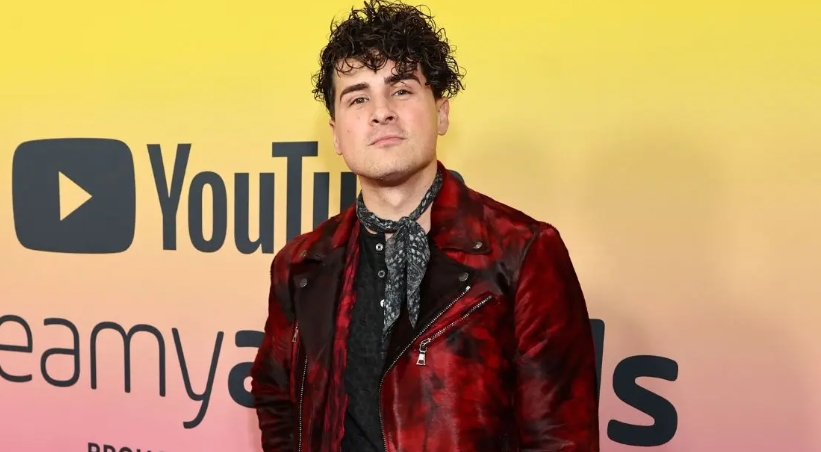 Anthony Padilla Career
In 2002, Anthony Padilla created smosh.com and began sharing various Flash animations on the website. The name "Smosh" originated from a humorous misunderstanding when he misheard his friend describing a mosh pit as a "smosh pit."
Later on, he was joined by his friend Ian Hecox, whom he had initially met in their sixth-grade science class.
Recognizing their shared comedic talents, they formed a close friendship and decided to collaborate on YouTube. They officially joined the platform in 2005, producing numerous videos together.
Initially, their content mainly involved lip-syncing to popular theme songs from franchises such as Mortal Kombat, Power Rangers, and Teenage Mutant Ninja Turtles.
However, their breakthrough came with the release of their video titled "Pokémon Theme Music Video" on November 28, 2005. This video, featuring their lip-sync rendition of the Pokémon anime's English theme song, quickly gained immense popularity and became one of the most-watched videos on YouTube at the time.
Despite its success, the video was eventually taken down due to copyright issues, prompting Anthony and Ian to shift their focus toward creating short comedy skits.
In 2011, Smosh was acquired by Defy Media and remained under their ownership until the company shut down in 2018.
However, in June 2017, Anthony Padilla made an announcement on his personal YouTube channel that he would be leaving Smosh. He cited a lack of creative excitement and a sense of restricted creative freedom as reasons for his departure.
Padilla later alleged that Defy Media had attempted to take control of his social media pages and had hindered his ability to join the Screen Actors Guild after leaving the company.
On June 20, 2023, Anthony Padilla and Ian Hecox, in a joint announcement, revealed that they had acquired Smosh from Mythical Entertainment. They expressed their plans to reboot the main channel and create their own sketches, reminiscent of the early years of the channel.
Everything To Know About Ian Hecox
In an interview with Variety, Padilla emphasized their desire to return to their roots and the importance of owning the company, allowing them the freedom to explore various creative directions for Smosh.
Following his departure from Smosh in 2017, Anthony Padilla has achieved ongoing success on his personal YouTube channel.
He launched a series of videos where he conducts interviews with individuals from various fandoms, aiming to engage in meaningful conversations and steer away from mocking or cringe-worthy content.
His intention is to give a voice to those who are often overlooked. The Washington Post has even recognized him as "YouTube's Interview King."
Padilla has interviewed notable figures such as then-YouTube CEO Susan Wojcicki, popular YouTuber Dream, and musician Corpse Husband.
Moreover, he has delved into discussions with furries, former cult members, and survivors of police brutality, broadening the scope of his interview subjects.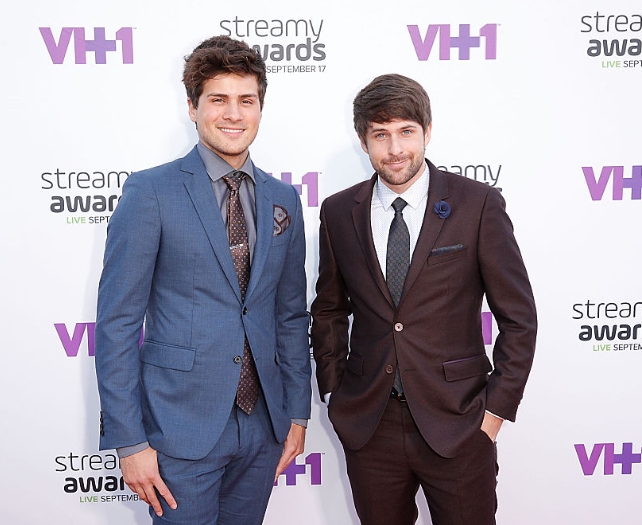 Anthony Padilla Net Worth
Anthony Padilla is a popular American YouTube personality and comedian, boasting a net worth of $3 million as of 2023. He gained fame as the co-founder of the YouTube channel Smosh, alongside Ian Hecox, and played a significant role in creating and starring in the channel's sketch comedy videos from 2005 to 2017 and again since 2023. Through his successful career, he earns a substantial annual income, primarily derived from his social media presence and involvement in the entertainment industry. Anthony has utilized his significant social media following to promote various products and brands, contributing to his wealth. Thanks to his career earnings, he enjoys a comfortable and enjoyable lifestyle.
Anthony Padilla Dating & Gilrfriend
Anthony Padilla is currently in a relationship with his girlfriend, Mykie, also known as Glam&Gore. They began dating in September 2019 and are happily enjoying their life together without any disruptions. Mykie is a makeup artist and YouTuber. On her YouTube channel "Glam&Gore" she posts beauty and special effects makeup tutorials along with challenges, stories, and ghost-hunting expeditions. He is straight when it comes to his sexuality.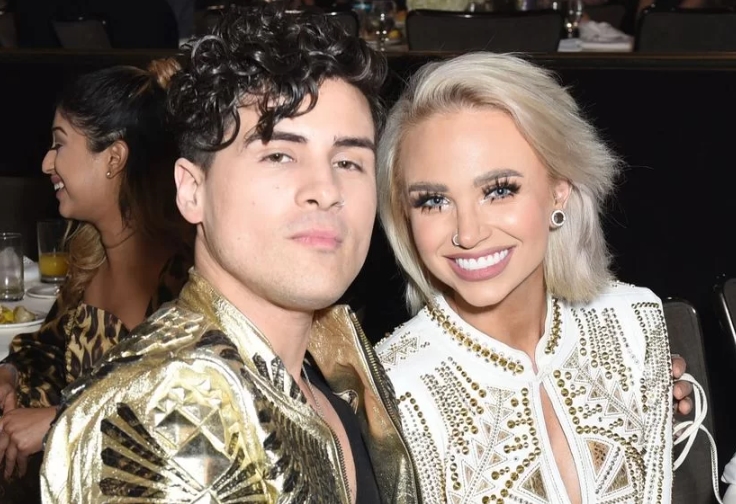 Prior to this, Anthony had a significant relationship with fellow YouTuber Kalel Cullen. They started dating in October 2010 and got engaged in June 2013 after three years together. However, their engagement did not lead to marriage as they decided to separate in December 2014. Initially, their split was amicable, and they even collaborated on videos. However, their relationship later turned bitter, with Anthony accusing Kalel of being manipulative and damaging his self-confidence. This led to a heated social media argument between them. Following his breakup with Kalel, Anthony chose to keep his subsequent relationship with social media star Miel Bredouw private due to the negative impact of social media on his previous relationship. They eventually went public in September 2017 but later announced their split in September 2019.
Anthony Padilla Height & Weight
Anthony Padilla is a handsome YouTuber known for his slim build, standing at 5 ft 11 in or 180.5 cm and weighing around 70 kg or 154 lbs. With black hair and hazel eyes, he possesses distinctive features such as a heavy jawline and a prominent nose. Despite false rumors of his death in car accidents circulating on social media in 2013 and 2015, Anthony remained dedicated to his vegan lifestyle, adopting it fully by the beginning of 2014 for health reasons. He faces challenges like Bruxism, and wearing a mouthguard while sleeping to manage his teeth grinding. Although he has experienced panic attacks in the past, he has made significant progress in overcoming them through healthier eating habits. Notably, at the age of 15, he battled Henoch-Schonlein Purpura, an illness that confined him to bed for four months. During this time, he honed his coding skills and created smosh.com, a chat forum for his friends, alongside developing Flash animations.
Anthony Padilla Tattoos
Internet personality Anthony Padilla has expanded his unique tattoo collection with two new additions. One is a seamless extension of his existing abstract line work, while the other resembles typewriter text. Since last July, Padilla has been showcasing his large-scale tattoos, gradually transforming his body into a captivating canvas. The meticulous text tattoo was created by @hanzloch_tattoo, known for vivid microrealism, while the linework was done by @duhovka.ink, renowned for sprawling handpoke tattoos. Based on Padilla's latest photo, it seems he intends to cover his entire body in black-ink scratches within a year. While some Reddit commenters have playfully criticized his tattoos, there is an undeniable sense of harmony in Padilla's ink collection. Many speculate that these rugged tattoos serve as a test of endurance, with the pain endured during the process translating into tangible expressions on his body. Having conducted thought-provoking interviews on his channel, Padilla has now ventured into tattoos as a means of conveying what words cannot express.