Ashley Walters, also known by his stage name Asher D is a British rapper, songwriter, and actor. He is best known for his appearance in the 2004 British drama film, Bullet Boy and the 2005 American hip-hop crime drama film, Get Rich or Die Tryin'. He is also known for his role as Dushane in the crime drama series, Top Boy.
He has over 421k followers on his Instagram@ashleywalters.
What is Ashley Walters Famous For?
Popular by his stage name Asher D.
His appearance in the films, Bullet Boy, and Get Rich or Die Tryin'.
His role as Dushane in the drama series, Top Boy.
Where is Ashley Walters From?
Ashley Walters was born on 30 June 1982. His birth place is in Peckham, London in England. He holds an English nationality. He was born to Jamaican parents. He belongs to African ethnicity. His zodiac sign is Cancer. His mother is Pamela Case. Information about his father is not available at present. His mother raised him.
Regarding his educational background, he attended St. Georges CE Primary School in Camberwell. He later attended Pimlico School (now Pimlico Academy). He left school without graduating and took classes at Sylvia Young Theatre School.
He then starred in some stage productions.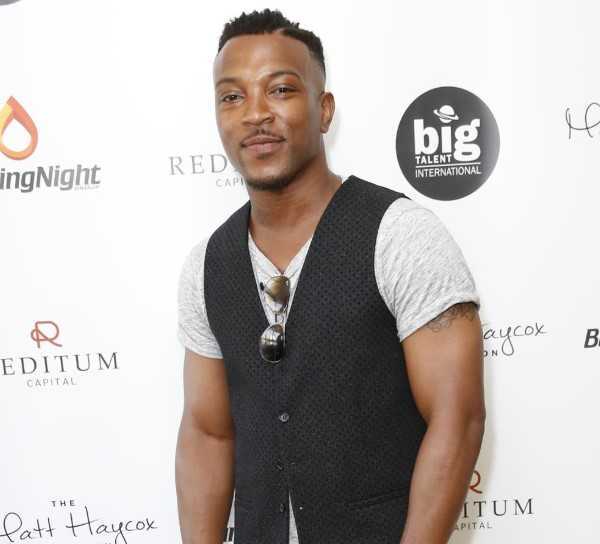 Source: @farmweek
Ashley Walters Music Career
Walters joined hip-hop group, So Solid Crew.
He started performing under the name Asher D.
He wrote the single "21 Seconds", number one hit song from his group, So Solid Crew
The group split and he pursued a solo career.
He recorded In Memory of the Street Fighter, featuring the single "Andrea" in 2006.
He released a 12-track studio album, The Appetiser in 2008.
He released a studio album, Ashley Walters in February 2009.
He signed a recording contract with SK Records in 2012.
He released "How You Like Me Now" in July 2012.
He released "Your Love" in November 2012.
His mixtapes are
Cure 4 Cancer (2006)
The Appetiser (2007)
Forgotten Treasures (Vol. 1,2,3) in 2011.
Forgotten Treasures Vol. 4 in 2012.
Forgotten Treasures: The Complete Legacy (2012)
TV Career
He made his television debut in an episode in the television series, The Young Indiana Jones Chronicles in 1992. He was 10 years old at the time.
He landed a major role as Andy in British tv children drama series, Grange Hill in 1997.
He made a breakthrough in television after landing the lead role as Dushane in the crime drama series, Top Boy in 2011.
The 3rd season of the series has completed and its fourth season will air in 2020.
Walters co-created British tv series, Bulletproof in 2018. The show gained critical acclaim. The show's second season is scheduled to premiere in March 2020.
His other major television appearances include series such as Never Never, The Whistle-Blower, Last Rights, Hustle, Five Days, Outcasts, Inside Men, Truckers, Cuffs, The Aliens, and Safe House.
Film Career
Ashley Walters made his film debut in a minor role in the 2000 films, Some Voices, and Born Romantic.
He landed the lead role as Rickey in the 2004 British drama film, Bullet Boy.
For his role in the Bullet Boy, he won Best Newcomer award at the British Independent Film Awards.
He has appeared in other films such as House of 9, Get Rich or Die Tryin', Stormbreaker, Life and Lyrics, Sugarhouse, Speed Racer, Tue$day, Anuvahood, Sket, Demons Never Die, St. George's Day, Grace and Danger, Montana, Billionaire Ransom, and Demain tout commence.
He wrote and directed the 2013 film, The Charlatans.
He has appeared in the short films, Take 2, The Elevator, Cubs, Fedz, and Reparations for the Soul.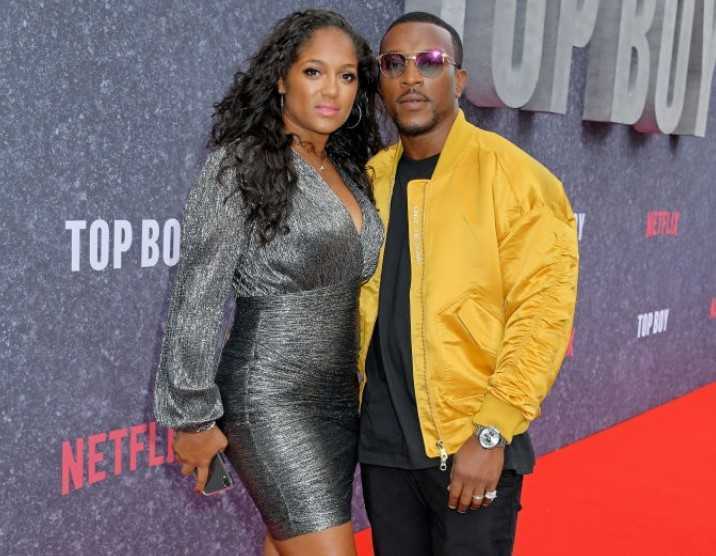 Source: @gettyimages
Who is Ashley Walters Married to?
Ashley Walters is a married man. He is married to Danielle Isaie. The couple tied a knot to each other on 22 June 2013. The couple shares 2 children together, a daughter, Amiaya-Love Walters, and a son, River Leslie Walter.
He also has two sons, Shayon Perry, and Panerai Ashley, and one daughter, China Sherrece, with his ex-partner, Natalie. He also has two daughters, Antonia and Ashleigh Walters.
He was arrested in July 2001 after having found carrying a loaded Brocock air pistol modified to fire live ammunition. He was jailed for 18 months in a young offenders' institute, which he served the full sentence.
He was fined 6 pounds for assaulting a security guard in Aberdeen in September 2013.
How tall is Ashley Walters?
Ashley Walters stands at a height of 1.74 m i.e. 5 feet and 8 and a half-inch tall. He has an athletic body build. He has brown eyes and his hair color is black. He usually keeps his hair short.
How much is Ashley Walters Worth?
Ashley Walters earns from his career in the entertainment industry. As a rapper, his income comes from contracts, record sales, concerts, and tours. Besides music, he has also appeared in numerous movies and television series. He also earns a major income from his acting career. His net worth is estimated at $3 million.