Barbara Corcoran is a well-known American businesswoman, investor, and TV personality. She's famous for as the founder of "The Corcoran Group", a real estate company in New York City. She sold it for a huge $66 million in 2001 and then left the company. She is also famous as one of the original investors, known as "Sharks," on ABC's show Shark Tank, and she's been part of all 14 seasons so far. Up until January 2023, she's made 130 deals on the show, the biggest being a $350,000 investment for 40% of Coverplay. Barbara also writes for magazines like More, The Daily Review, and Redbook, and she has a weekly column in the New York Daily News. She's been on Larry King Live and NBC's Today Show, and she even hosts her own show called The Millionaire Broker with Barbara Corcoran on CNBC.
Barbara Corcoran Parents & Siblings
Born on March 10, 1949, Barbara Corcoran's full name is Barbara Ann Corcoran. She was born in Edgewater, New Jersey, USA, and holds American nationality. She belongs to the Irish-American ethnicity. Her parents are Edwin W. Corcoran Jr. and Florence Corcoran; her mom took care of the home while her dad had various jobs during her growing up years. Barbara has 8 younger siblings and an older one too, including Florence (her sister) and John Corcoran (her younger brother). She celebrated her 74th birthday on 10th March 2023.
Barbara went to a local Catholic elementary school and later attended St. Cecilia High School and Leonia High School. After finishing high school, she continued her education at St. Thomas Aquinas College, where she earned a degree in education in 1971.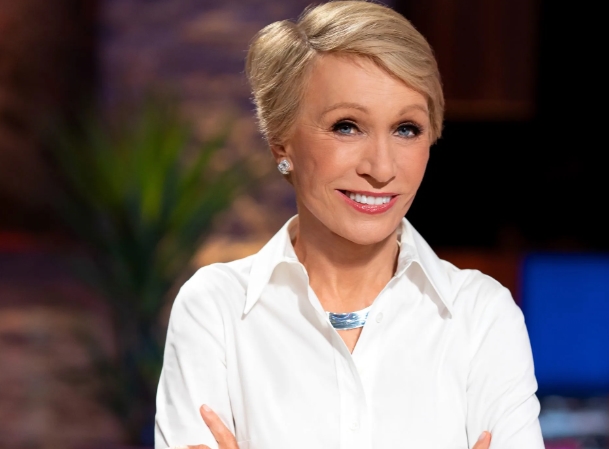 Barbara Corcoran Career
After college, Barbara briefly taught school before trying her hand at various jobs, amassing a total of 20 by age 23.
Even while working as a waitress, her partner persuaded her to join a real estate firm.
In 1973, while a receptionist at the Giffuni Brothers' real estate company in New York City, she co-founded The Corcoran-Simonè with her partner, kickstarted with a $1,000 loan from him.
Seven years later, they separated after he revealed plans to marry her secretary. Undeterred, she launched her own enterprise, The Corcoran Group.
During the mid-1970s, she initiated The Corcoran Report, a newsletter highlighting real estate trends in NYC.
In 2001, she sold her venture to NRT for a substantial $66 million.
Notably, in 2017, her $50,000 investment in Shark Tank ballooned to $468 million.
She also participated in Dancing with the Stars in 2017.
Previously Barbara Corcoran Venture Partners, her investment firm, now named Forefront Venture Partners, focuses on funding high-growth, early-stage companies generating revenue.
Barbara Corcoran Husband & Children
In 1988, Barbara Corcoran married her husband, Bill Higgins, who had been a Navy captain and FBI agent during the Gulf War. They welcomed their son, Tom, in 1994 through in vitro fertilization, with her sister Florence kindly donating the egg. Their family grew when they adopted a daughter named Kate. Despite ups and downs, Barbara and Bill are now relishing their joyful life together.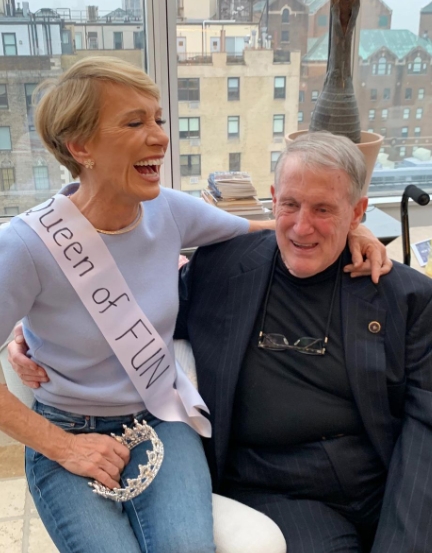 Barbara previously dated Ramone Simonè, who inspired her to join a real estate company and even lent her $1,000 to co-found The Corcoran-Simonè together. However, their relationship ended after 7 years when he revealed plans to marry her secretary.
Barbara Corcoran Net Worth & Investment
Barbara Corcoran is a successful businesswoman, investor, and TV star. Currently, her net worth is about $190 million as of 2023. You might know her from Shark Tank, where she invests in new businesses. She started a real estate company called The Corcoran Group, and in 2001, she sold it for $66 million! She bought a big apartment on Park Avenue for $3.5 million in 2001. Then, in 2015, she spent $10 million on a fancy penthouse on Fifth Avenue. Right now, she's making an annual salary of over $20 million.
Barbara has invested in 36 Shark Tank companies with an average of $150,000 per investment; her most successful, 'The Comfy,' saw her $50,000 investment turn into a stake now valued at over $27 million. She resides in her 9,300 square-foot luxury home in Edgewater, New Jersey, which she purchased for $25 million, featuring 7 bedrooms, 9 bathrooms, 2 large pools, and various other amenities. She possesses a diverse asset portfolio, including 10 real estate properties, 6 cars, 3 luxury yachts, cash reserves surpassing $20 million, and a stock investment portfolio worth $15 million, featuring holdings in NYSE-listed companies such as Walmart, Apple, AT&T, Costco, IBM, and Intel.
She earns an annual income of over $1 million from her real estate properties, bank deposits, government bonds, rental income, and dividend payments. Her car collection includes a recently purchased $600,000 McLaren 720S, a $90,000 Jaguar F-TYPE, as well as a Rolls-Royce Ghost, Range Rover Autobiography, Mercedes-Benz AMG GT, and Mercedes-Benz G-Class.
Barbara Corcoran Hair, Height & Weight
Barbara Corcoran, a beautiful woman, stands at about 5 feet and 5 inches tall (around 1.65 meters). She carries herself with a slim figure, weighing around 130 pounds (approximately 59 kilograms). Her eyes have a captivating greyish-blue hue, and her hair shines in a beautiful blonde color. She has got a healthy body at present and she is very conscious about her food intake. Dealing with dyslexia and being dubbed the "dumb kid" by teachers and peers, Corcoran used adversity as motivation to persevere, pushing herself to acquire the necessary skills for success.