About Biniyam Shibre
Biniyam Shibre is a multi-talented person who is a Reality TV star, Martial Artist, Dancer, Choreographer, Gymnast, Artist as well as a Personal Trainer. He is best known for being the cast of TV series"90 Day Fiance: The Other Way" in 2020. From the series, he rose to fame. In the series, he appeared with his ex-wife, Ariela Weinberg. The love chemistry of Ariela and Biniyam made audience to watch the show more. As per his MMA records, he is an amateur featherweight fighter. He has also competed in a bodybuilding championship. Additionally, he has also performed in South Sudan as a performer. He has more than 11K followers on his Instagram account under the name @biniyam_shibre.
Binyam Shibre is famous for being an Ethiopian Reality TV star, Martial Artist, Dancer, Choreographer, Gymnast, Artist, and Trainer. Moreover, he is best known for appearing in the TV show "90 Day Fiance: The Other Way" with Ariela Weinberg.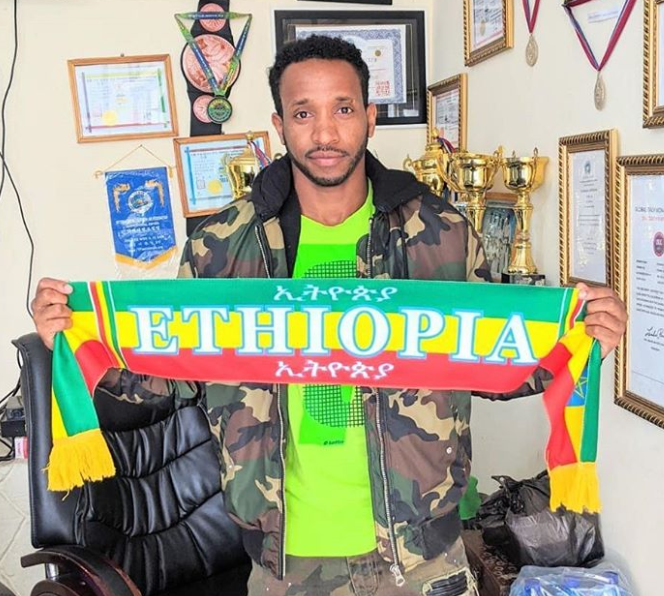 Source: @instagram.com/biniyam_shibre/
On 6th April 1989, Biniyam Shibre was born in Ethiopia. His nationality is Ethiopian and his ethnicity is Ethiopian-Black. His race is Black. His Zodiac sign is Aries. He has not revealed the information about his parents, siblings, childhood. It is only known that his father and mother support his dreams. At a very young age, his mother died. Biniyam recently posted a photo of his late mother on Instagram. As of 2020, he celebrated his 31st birthday.
Biniyam Shibre is a very cool person. He has got a tall height of 5 ft 10 in. His body weight consists of 81 Kg. As he is a personal trainer, he maintains his body lot. He is very conscious of his body. He workout daily and exercise regularly. His body build is athletic with a six-pack. Overall, he has got a healthy body with a charming smile.
Source: @instagram.com/biniyam_shibre/
Biniyam Shibre's Personal Life
Biniyam Shibre is a married man. Previously, he was married to his beautiful wife, who is identified as Bria. He has not mentioned much about his past married life. The duo weds in Addis Ababa. Bria, who was from Iowa, met Shibre when she was in Ethiopia to work with impoverished children. The two got married in June of 2016. The married couple planned for Shibre to come to the United States for their son's birth but his visa was denied. Bria went to America without Shibre and ended up staying there due to a birth defect that affected their son Simon. Later, he was ultimately allowed to come to the U.S. for Simon's birth in February 2017. He and Bria then had an American wedding ceremony in July 2017. Bria and Biniyam are no longer together. On 15th March, Shibre posted a photo of his son Simon on Instagram, along with this message: A father never forgets his son. I will not give up. I love you, Simon. I remember how you loved to play with me. I remember how you love movies just like me. I remember changing your diapers. I remember how we prayed when you were born when we thought you might not make it. I remember how all the neighborhood children would come to play in our home. You had the most toys. I remember months in the hospital waiting for you to be better. I remember you falling asleep on the floor outside the door of the bathroom. I remember you loved me, and I pray one day you will know who I am again.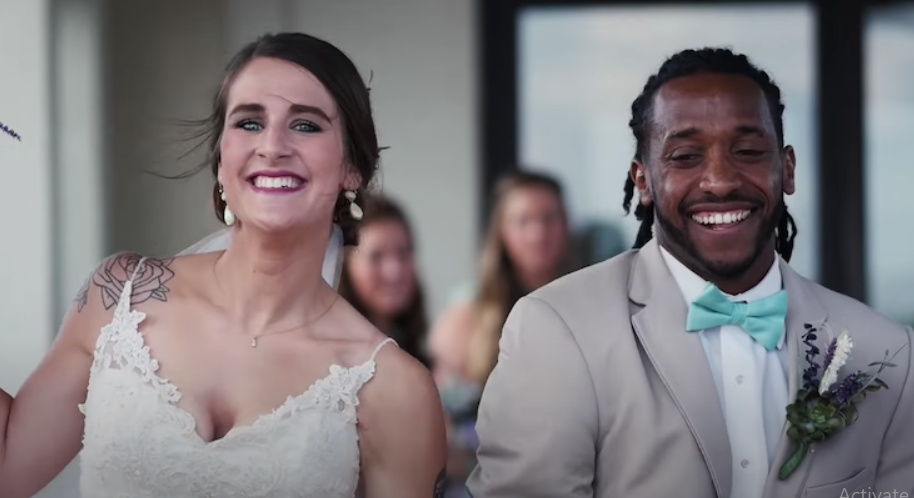 Source: @dailysoapdish
Later, Biniyam Shibre began his relationship with Ariela Weinberg. Ariela met Shibre after booking a cheap ticket to Ethiopia on a whim. "I was waiting for a taxi outside a local hotel and I saw a very attractive guy. I yelled out, 'Don't I know you from somewhere?' and it actually worked," she said. Shortly after they began dating, Weinberg got pregnant and the relationship became a lot more serious. Ariela's family has expressed concern that Shibre may be using Weinberg to get to America, Weinberg still thinks that Shibre is a good person. "Biniyam is really an amazing guy," she told. "Anyone who meets him really likes him the first time that they meet him. He is a very kind person and that's what I noticed at first. Of course, the first thing I noticed is he's a very attractive guy. He has a personality that I think people will really connect to." She decided to eventually move back to Ethiopia for the birth of their baby so that Biniyam could be present. However, the living conditions and healthcare system where Ariela will give birth and live with her new family make her and her family nervous about this big move. At present, Ariela is trying to make a relationship work with Biniyam. His sexual orientation is straight and he is not gay.
Everything To Know About Ariela Weinberg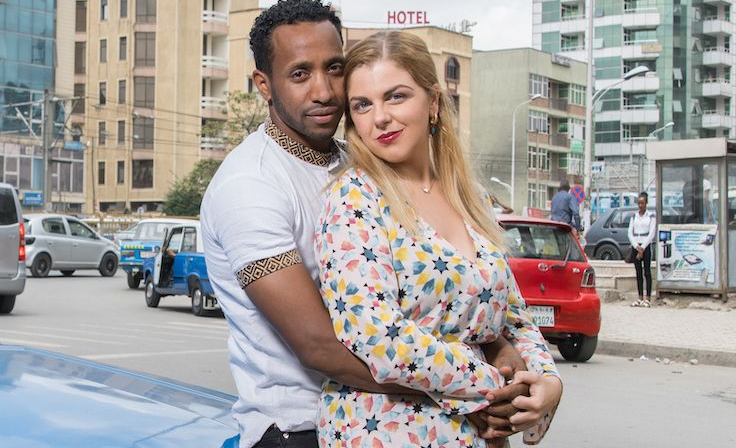 Source: @inquisitr
Biniyam Shibre's Net Worth
Biniyam Shibre is a very talented person. With his multi-career, he has made a huge amount of money. The net worth of Biniyam is estimated to have $100 Thousand as of 2020. His primary source of earning is from a TV career and Training career. Whereas he is also making a good amount of money from other careers such as being dancer, choreographer, and more. Shibre is earning a considerable amount of salary which he has not revealed yet. At present, he is satisfied with his earnings and he is living a simple lifestyle.