About Michael Rooker
An American actor is known for Michael Rooker who is famous for his role as Henry Lee Lucas in the 1986 film "Henry: Portrait of a Serial Killer" which was also his debut film. Some of his notable movies and TV series includes Chick Gandil in "Eight Men Out" (1988), Terry Cruger in "Sea of Love" (1989), Rowdy Burns in "Days of Thunder" (1990), Bill Broussard in "JFK" (1991), Hal Tucker in "Cliffhanger" (1993), Jared Svenning in "Mallrats" (1995), Merle Dixon in AMC's "The Walking Dead" (2010-2013) and Yondu Udonta in "Guardians of the Galaxy" (2014) and its sequel, "Guardians of the Galaxy Vol. 2" (2017). He has also trained in the Japanese martial art known as "Aikido" for 10 years. He has a black belt in "Kyokushin", which is a form of full-contact karate, founded in 1964. Since 1986, he is still active in the field of the film industry.
Recently, Michael Rooker stated that he is recovering from the novel coronavirus (COVID-19). He detailed his experience with the deadly virus in a lengthy Facebook post on Saturday alongside a photo of a negative COVID-19 test from the day prior. "If y'all ain't figured it out by now why I've been isolating in this crazy awesome Airstream of mine, let me help y'all out by saying I've been fighting off COVID-19," he wrote. "And I have to let y'all know it has been quite a battle." "And as in any war, ALL is fair," Rooker added. "And IN the middle of this epic battle I've come to the conclusion that there ain't a whole heck of a lot one can do externally, to fight off COVID-19 once it has gotten into your body. This is my personal opinion, definitely not the conclusion of some scientific study. The real battle takes place internally, on a cellular level." He also explained that he "made the decision not to take any extra medicines or vitamins or supplements" while fighting off the virus. He is the latest celebrity to confirm he tested positive for COVID-19 whereas the others include; Andy Cohen, Idris Elba, Alyssa Milano, Lena Dunham, Brian Cox, Antonio Banderas, Madonna, and Pink.
Michael Rooker is famous for being an American actor. He is best known for playing zombie apocalypse survivor Merle Dixon on the television series "The Walking Dead". He came to more attention after his career in the 2010 James Felix McKenney horror film "Hypothermia".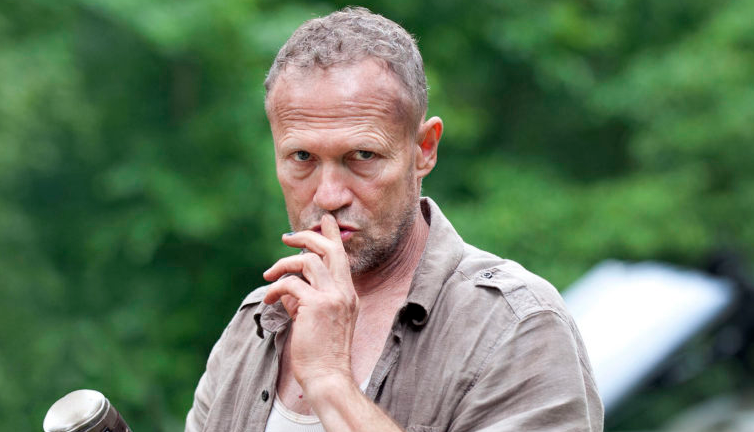 Source: @small-screen.co.uk
On 6th April 1955, Michael Rooker was born. his place of birth is in Jasper, Alabama, the USA. He is American by nationality and his ethnicity is American-white. His race is White. As of 2020, he celebrated his 65th birthday. His parents divorced when he was 13 years old, and he moved with his mother and siblings to Chicago, Illinois. Regarding his siblings, he has eight brothers and a sister. As per his education, he attended Wells Community Academy High School and studied at the Goodman School of Drama at DePaul University. Aries is his Zodiac sign and he is Christian by religion.
Handsome actor, Michael Rooker stands tall at the height of 5 ft 10 in. His balanced weight consists of 90 Kg. His shoe size is 10 and his dress size is also 10. He has got a pair of blue eye color and his hair color is gray. His body build is athletic. He maintains his body a lot doing frequent exercises.
Michael Rooker's Acting Career
Michael Rooker began his acting career with the debut film "Henry: Portrait of a Serial Killer" in the year 1986 playing the title role which became a critical success and he came to the attention of the public.
Following the film Henry, he made dramatic roles in several films such as Eight Men Out, Mississippi Burning, and JFK.
After that, he rose to fame with his roles in action and thriller films such as Sea of Love, Days of Thunder, Cliffhanger, and Tombstone.
Additionally, he has also starred in Mallrats, Rosewood, The 6th Day, Slither, Jumper, Super, and Hypothermia.
He also guest-starred in two episodes of the first season and one of the second season, before finally becoming a series regular for the third season of the TV Series "The Walking Dead".
His other film work includes Fantasy Island (2020), Brightburn (2019), Brother's Keeper (2013), Mysteria (2011), Cell 213 (2010) whereas his other TV shows include Crime Story (2986), The Equalizer (1988), Gideon Oliver (1989), Equal Justice (1992), Fallen Angels (1995), Law & Order (2008), Criminal Minds (2009), Ride with Norman Reedus (2020), What If...? (2021).
Moreover, he is also known for his roles in video games such as Call of Duty: Black Ops (where he played himself), Mike Harper in Call of Duty: Black Ops 2 in November 2012, and voiced Merle in The Walking Dead: Survival Instinct, the video game.
Additionally, he played Yondu in the Marvel Studios film "Guardians of the Galaxy" and reprised his role as Yondu in "Guardians of the Galaxy Vol. 2" (2017).
Talking about his recent work, he joined the cast of the upcoming 2021 action film "F9" in August 2019 which is directed by Justin Lin and he will also appear in 2021 "The Suicide Squad" as Brian Durlin/Savant.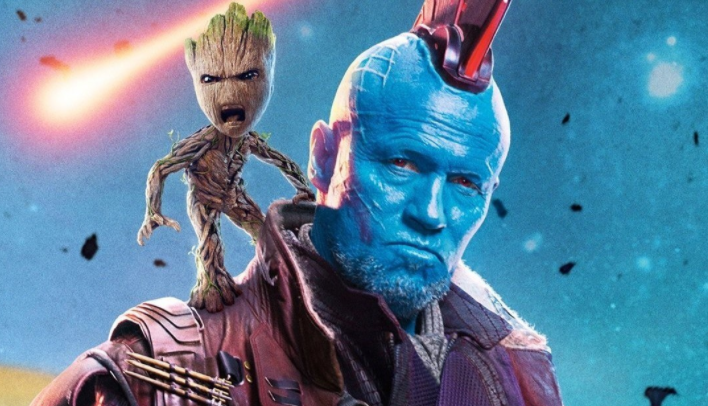 Source: @movieweb
Michael Rooker's Awards and Achievements
Michael Rooker is an award-winning actor who was аwаrdеd thе Веѕt Асtоr аnd Веѕt Маlе Lеаd аwаrdѕ аt thе Fаntаѕроrtо аnd thе Іndереndеnt Ѕріrіt Аwаrdѕ, rеѕресtіvеlу, fоr "Неnrу: Роrtrаіt оf а Ѕеrіаl Kіllеr". Recently, hе hаѕ bееn nоmіnаtеd fоr thе Веѕt Ѕuрроrtіng Асtоr аt thе Ѕаturn Аwаrdѕ fоr "Guаrdіаnѕ оf thе Gаlаху Vоl. 2". He also won the "Satellite Award for Best Cast" in 2012 for "The Walking Dead".
Michael Rooker's Wife, Margot Rooker
Michael Rooker is a married man. He married his beautiful wife, Margot Rooker on 22nd 1979. The duo is also blessed with two kids; daughters named Alynne and Fillian Rooker. As of now, the couple is residing in California. They are enjoying their life fully without any disturbances. His sexual orientation is straight and he is not gay.
Michael Rooker's Net Worth 2020
Michael Rooker is an American actor who has garnered the net worth of $8 million as of 2020. Whereas his net worth was $2 Million as of 2017. His net worth is increasing year by year. He owes this wealth to his exceptional career as an actor. The exact details about his salary are unknown yet as he has not revealed anything about it. As of today, he is living a luxurious lifestyle. He is satisfied with his earnings.