About Bo Derek
An American film and television actress, film producer, as well as a model, is named for Bo Derek. She is well-known for her film role in the sex comedy "10" (1979) as her role, Jenny Hanley, wherein she is seen running in a flesh-colored swimsuit with cornrows, turned her into an instant sex symbol and pin-up girl. She beat contemporaries like Melanie Griffith and Heather Thomas for the part. She was directed by husband John Derek in Fantasies, Tarzan, the Ape Man (both 1981), Bolero (1984) and Ghosts Can't Do It (1989), all of which received negative reviews. At present, she makes occasional film, television, and documentary appearances. She launched her own line of animal care products called "Bo Derek Pet Care" in the year 2017. She has more than 47k followers on Twitter, more than 8k followers on Facebook, and more than 30k followers on Instagram. As of today, she is residing in Santa Ynez, California, in the USA.
Though Bo Derek and John Corbett have been together for nearly 20 years, they have no plans to marry any time soon. Derek, 63, and Corbett, 59, first began dating in 2002. Bo Derek revealed why she and John Corbett have never decided to get married amid their romance of 18 years. 'I think when you're beginning a young family and you're going to have children and set up this new family tree branch, it's obviously a wonderful commitment and it's meaningful,' she explained. Before she met her current beau she thought she would never find love again, having lost her husband John Derek to heart failure in 1998. However, she explained that when she met Corbett she felt 'just an attraction, a comfort. He makes me laugh all the time. He's full of life, full of joy.' She shared: 'I became attracted to him and I still am. We take things day by day and I think we are still there. We're starting to get a little more settled,' she quipped. On the other side, Bo made a splash while strutting her stuff across the beach in a swimsuit. 'People say I'm an icon, whatever that means. I wouldn't call myself that. I don't take it personally. But I played a part that certainly became iconic for sure.' Corbett has echoed Derek's views on marriage in the past, telling the Huffington Post in 2016 that the secret to a successful relationship is not getting married at all. "Don't get married," he said. "I have a lot of friends that get divorces. It becomes this whole thing. I think the secret is just to enjoy being together."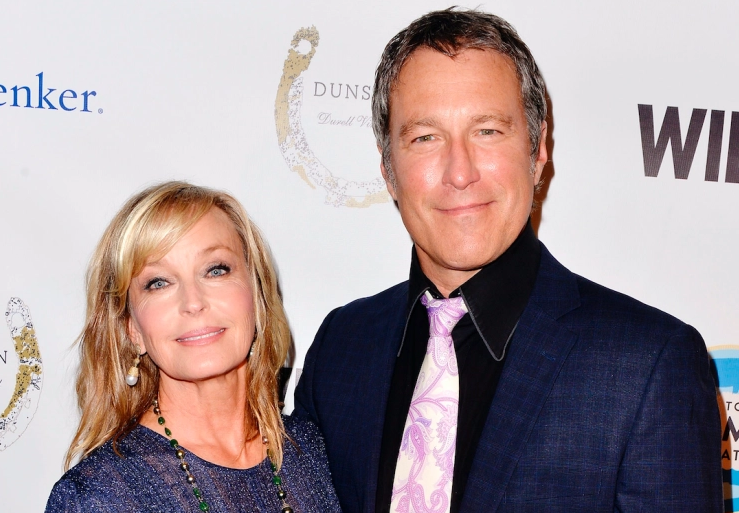 Source: @womansworld
Bo Derek is famous for being a successful film and television actress, film producer, and model. She is best known for her role as Jenny Hanley in the sex comedy "10" (1979).
On 20th November 1956, Bo Derek was born in Long Beach, California, the USA. She was born to her parents; Paul Collins (father), who is an executive at the Hobie Cat Company and Norma Bass (mother), who is a make-up Artist, Hairdresser to actress Ann-Margret. Her parents divorced, and her mother married American stunt performer Bobby Bass. She also has three siblings, two sisters; Kerry Perez and a brother. Her nationality is American and she belongs to American-White ethnicity. She has German, Welsh, Irish, and Dutch ancestry. She was born with the born name or full name of Mary Cathleen Collins. As of 2019, she celebrated her 63rd birthday. Her Zodiac sign is Scorpio. As per her education, she studied at the Narbonne High School and George S. Patton Continuation School in California. However, she dropped out of high school at the age of 16 after landing a film role.
Being in the sixties, Bo Derek still looks so beautiful. She maintains her body a lot which makes her looks very young. Her body build is slim. She stands at the tall height of 5 ft 3 in with the bodyweight of 56 KG. Her hair color is blonde and her eye color is blue.
Bo Derek's Acting Career
Firstly, Bo Derek appeared in a film titled "Fantasies" in 1973.
In the year 1977, director Michael Anderson cast her in a small role in his horror film "Orca - The Killer Whale" (1977), in which she has her leg bitten off by the title character.
After then, she appeared in the romantic comedy film "10".
In 1980, she was cast in "A Change of Seasons".
In the year 1980, she photographed twice for Playboy magazine; she has featured again in the magazine in 1981, 1984, and 1994.
Later, she appeared in MGM's R-rated Tarzan, the Ape Man (1981), Bolero (1984), Ghosts Can't Do It (1989).
She then returned to acting in the television movies Hot Chocolate (1992) and Shattered Image (1994), and the straight-to-video film Woman of Desire (1994).
She appeared in the comedy film "Tommy Boy" in 1995.
She also guest-starred on four episodes of "Wind on Water" in 1998.
In 1999 she appeared on The Drew Carey Show, and in the early 2000s, she had guest roles on the shows Family Law, Queen of Swords, Two Guys, a Girl and a Pizza Place, Lucky, Still Standing, and 7th Heaven.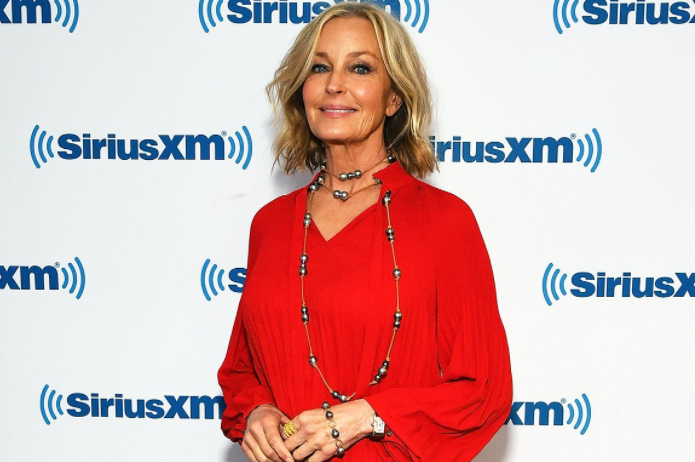 Source: @parade
Later, she appeared in several more feature films during the 2000s, including Frozen with Fear (2000), The Master of Disguise (2002).
she starred in 40 episodes of the 65-episode telenovela series "Fashion House" in 2006.
She also had a featured role in the 2015 made-for-TV campy horror film "Sharknado 3: Oh Hell No!".
As per her political views, she supported George H. W. Bush in 1988 and 1992. She voted for Barack Obama in 2008 and appeared at events with bachelor Republican Congressman David Dreier of Southern California.
In the year 2006, she was appointed to the board of trustees of the John F. Kennedy Center for the Performing Arts by President George W. Bush, on the operations committee.
She published her autobiography entitled Riding Lessons: Everything That Matters in Life I Learned from Horses (ISBN 0-06-039437-4) on 5th February 2002.
She is also a national honorary chairperson for Veterans Affairs' National Rehabilitation Special Events.
She received the VA's highest honor from Secretary of Veterans Affairs, Anthony Principi in 2003.
She has been active for 18 years WildAid to protect sharks and dissuade people from purchasing wildlife products.
Awards and Achievements of Bo Derek
1980 (Nominated): Golden Globe Award for New Star of the Year in a Motion Picture-Female in 10
1982 (Won): Golden Raspberry Award for Worst Actress in Tarzan, the Ape Man
1985 (Won): Golden Raspberry Award for Worst Actress in Bolero
1991 (Won): Golden Raspberry Award for Worst Actress in Ghosts Can't Do It
1996 (Nominated): Golden Raspberry Award for Worst Supporting Actress in Tommy Boy
2000 (Nominated): Golden Raspberry Award for Worst Actress of the Century in Tarzan, the Ape Man, Bolero, Ghosts Can't Do It, etc.
2002 (Nominated): Golden Raspberry Award for Worst Supporting Actress in The Master of Disguise
Bo Derek is DATING John Corbett
Bo Derek is a married woman. She got married to actor and director John Derek on 10th June 1976; she was 19 and John Derek was 49. She became sexually involved with John Derek, a married man 30 years her senior. Not long after the two started dating, Derek divorced his wife, actress Linda Evans. The couple moved to Germany, where John Derek would not be subject to prosecution under California statutory rape laws because Bo was under the age of consent. He passed away from heart failure on May 22, 1998, at the age of 71. After that, she began a relationship with Kiefer Sutherland (2000), Prince Albert of Monaco (2000), Ted Turner (2000).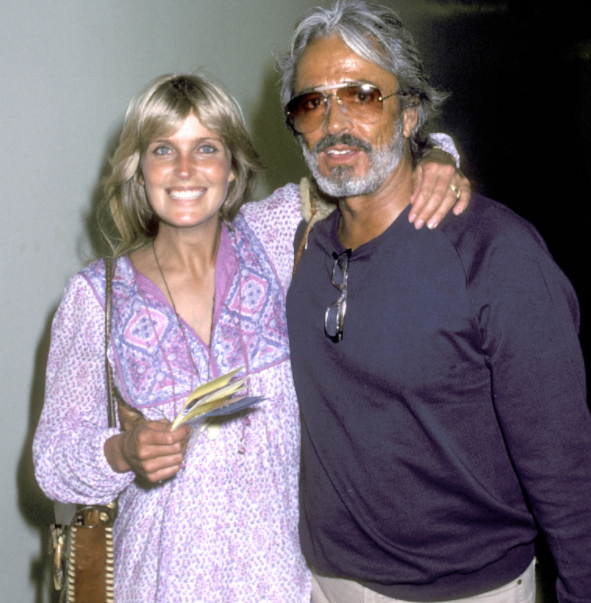 Source: @people
As of today, Bo Derek is not single but she is in a relationship. She is currently dating her boyfriend, John Corbett (2002-Present). The duo can be seen often in public places as well. The duo seems to be enjoying their life a lot without any disturbances. Her sexual orientation is straight.
Everything To Know About Bo Derek's Boyfriend, John Corbett
Bo Derek is fond of horse riding since her childhood. Similarly, she owns Andalusian horses and is a spokesperson for the Animal Welfare Institute's campaign to end horse slaughter through the passage of federal and state legislation. She serves on the California Horse Racing Board. In 2018, Bo adopted a German Shepherd dog and named him Aidan, after her boyfriend John Corbett's character on Sex and the City.
Bo Derek's Net Worth 2020
Bo Derek is a successful film and television actress, film producer, and model. She is best known for her breakthrough film role in the sex comedy 10 (1979). After that, she has appeared in many movies and shows. As of 2020, the net worth of Bo Derek is estimated to have $50 Million as per sources. There is no doubt in the mind of her followers that she is earning a considerable amount of salary from her career. Her major source of earning is from acting career. At present, she is living a luxurious lifestyle from her earnings. She has also endorsed for Tic-Tac, Bijan (1995) (Print Ads), WildAid.