Torrence Hatch Jr. famed as Boosie Badazz is an American rapper, singer, songwriter, actor, record producer, and executive. He is also simply known as Boosie or Lil Boosie. He began rapping in the 1990s as a member of the hip hop collective Concentration Camp. He pursued his solo career in 2000. He was sentenced to 4 years in prison on drug and gun charges in 2009. After serving 5 years in prison, Hatch was released early on 5th March 2014. Overall, he is a very talented rapper. Scroll down to know more information regarding his biography, birthday, wiki, facts, family, siblings, career, albums, mixtapes, legal issues, net worth and many more.
Famous For
Being a famous rapper.
For releasing seven solo studio albums including Youngest of da Camp, For My Thugz, Bad Azz, Superbad: The Return of Boosie Bad Azz, Incarcerated, Touch Down 2 Cause Hell, BooPac, and Badazz 3.5.
For serving 5 years in prison on drug and gun charges.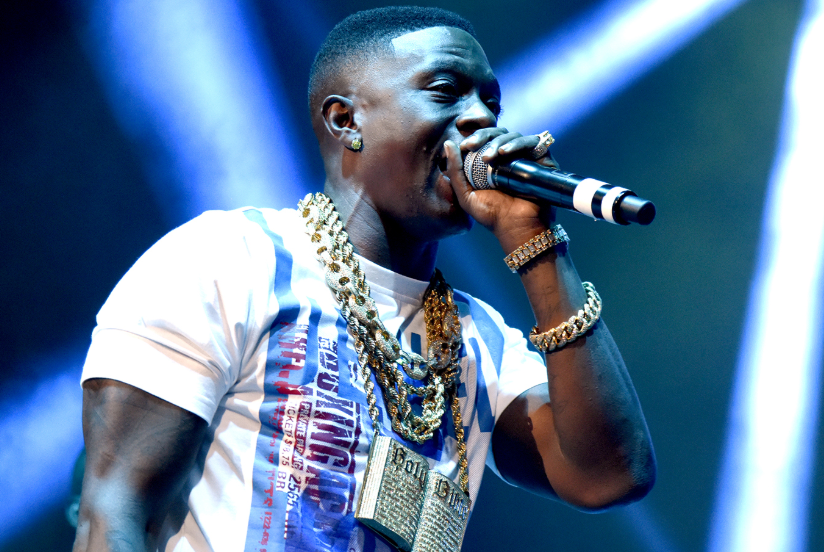 Source: @billboard.com
Early Life of Boosie Badazz
Boosie Badazz was born on 14th November 1982. His hometown is in Baton Rouge, Louisiana, the USA. His birth name/real name is Torrence Hatch Jr. He was born to his parents/family; father Raymond Hatch, and mother, Connie Hatch. He ethnicity is African-American. He holds American nationality. His zodiac sign is Scorpio and his religion is Christianity. He has 7 siblings. He has an older brother, Taquari Jamar Hatch. As per his education, he attended McKinley High School. He took an interest in both poetry and basketball. He was excellent at basketball. He had won most improved player at his high school in 1997. His father died in 1996 when Hatch was 14 years old. His father's death inspired him to turn his poetry into writing music and began pursuing a career as a rapper. His father died battling drug addiction in 1997. His mother is a retired school teacher. He announced in 2006 that he had diabetes. He announced via social media in November 2015 that he was diagnosed with kidney cancer. He underwent successful surgery to remove cancer. As of 2019, he celebrated his 37th birthday.
Career of Boosie Badazz
Young Dee introduced Boosie to Baton Rogue rapper C-Loc in the late 1990s.
He was mentored by Young Bleed, C-Loc, and MD.
Later, they formed a group, Concentration Camp.
The group consisted of Young Bleed, C-Loc, Happy Perez, Boo, Max Minelli, J-Von, Lee Tyme and Lucky Knuckle where he was the youngest member in the group at the age of 14.
He debuted on C-Loc's fifth album, It's A Gamble in 2000 under his old alias Boosie and Concentration Camp third studio album Camp III: Thug Brothas in the year 2000.
He served as one of the "faces" of the camp.
He also recorded his debut album, the aptly-titled, Youngest of da Camp at the age of 17 in 2000.
In 2001, he joined Trill Entertainment but he independently released the album, For My Thugz under his new alias Lil Boosie in the year 2002.
The album featured Pimp C, Young Bleed, and Webbie.
He also released his first mixtape, Boosie 2002 (Advance) in 2002 which featured Max Minelli and Pimp C.
Altogether, he has released seven solo studio albums including Youngest of da Camp, For My Thugz, Bad Azz, Superbad: The Return of Boosie Bad Azz, Incarcerated, Touch Down 2 Cause Hell, BooPac, and Badazz 3.5.
He has also collaborated on 6 collaborative albums including Ghetto Stories and Gangsta Musik, both with Webbie, Trill Entertainment Presents: Survival of the Fittest, Trill Entertainment Presents All or Nothing, and Trill Entertainment Presents: Trill Fam-Respect Is a Must, and Penitentiary Chances with C-Murder.
Along with this, he has released over 35 solo and collaborative mixtapes.
His major-label debut album Bad Azz was released in the year 2006.
He then presented his debut label Bad Azz Entertainment label in the year 2009.
Originally it was renamed Bad Azz Music Syndicate.
He changed his stage name to Boosie Badazz in October 2014. Before he used Lil Boosie as his stage name.
He told in an interview that he got tired of people calling him Lil Boosie though he was grown.
He has collaborated with numerous artists including Yung Joc, Foxx, Webbie, Young Jeezy, Twista, LoLa Monroe, Slim Thug, Kiara, Bluez Brothaz, David Banner, Sean Kingston, Hurricane Chris, Baby Boy da Prince, DJ Khaled, among others.
As an actor, he has appeared in films such as Gangsta Musik (2005), Bad Azz (2006), On the Grind (2006), Last Dayz (2009), and Ghetto Stories: The Movie (2010).
On 30th October 2014, he released his first mixtape since his release from prison titled "Life After Deathrow", featuring Yo Gotti, Trey Songz, LIV and Shy Glizzy.
On 15th December 2017, he released his seventh studio album BooPac.
On 22nd November 2018, he released Boosie Blues Cafe and on 29th March 2019, released Badazz 3.5.


Legal Issues of Boosie Badazz
Boosie was arrested on 22nd October 2008 after East Baton Rouge sheriff's deputies found marijuana and a gun in Boosie's car.
He pled guilty to his third-offense possession of marijuana charge on 22 September 2009.
The next day, he was sentenced to two years in prison.
His sentence was doubled on 10th November after finding he violated probation while awaiting sentencing.
He was electronically monitored and placed under house arrest between his plea and sentencing.
He was also indicted on federal charges on first-degree murder of Terry Boyd in June 2010.
He also faced charges for three counts of possession with intent to distribute narcotics (Schedule II: codeine and cocaine; Schedule I: marijuana), three counts of "conspiracy to commit possession with intent to distribute narcotics", and two counts of "conspiracy to introduce contraband into a penal institution". He denied the charges.
He entered a not-guilty plea in a Louisiana courtroom on 28 June 2010.
He was sentenced to 8 years in state prison after pleading guilty to the drug charges on 29th November 2011.
A Jury found that he was not guilty of first-degree murder on 11th May 2012.
He was later released on 5th March 2014 and remained on parole until 2018.
He was again arrested in Newnan, Georgia and faces felony drug and firearm charges on 8th April 2019.
Personal Life of Boosie Badazz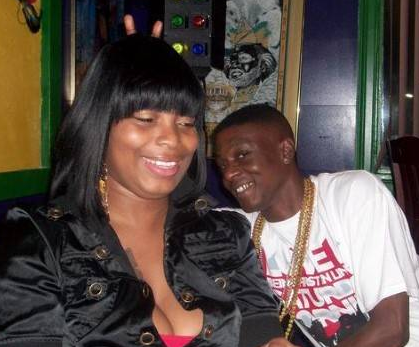 Source: @marriedwiki.com
Boosie Badazz a married person he was married to Walnita Decuir. Their engagement broke off when Walnita Decuir was caught trying to sneak in drugs to Boosie while he was serving his time in jail. The duo is blessed with three children named Ivinova, Ivy Ray, and Michael Jordan. He shares a daughter, Tarlaysia with Trivia Weatherspoon, a son, Torrence Taylor with Tracy Taylor, a daughter, Lyric Bey with Gerlissa Haze, a daughter, Tori with Rachael Wagner, and daughter, Laila Jean with an unidentified woman. Altogether, Boosie Badazz has 8 children altogether, 3 sons and 5 daughters. Moreover, he adopted Trell and E'mairi Nicole. As of now, he is living a happy life. He is straigh by sexual orientation. At present, he lives in Atlanta, Georgia.
Net Worth of Boosie Badazz
Boosie Badazz is an American rapper, singer, songwriter, actor, record producer, and executive. From his rapping career, he has accumulated a huge amount of money from his career. Moreover, he has also his own apparel line, Jewel House clothing. He mentioned that his line made 4 million in 8 months. He also released a vodka in his name called Boosie Juice and released Badazz audio headphones in September 2016. As of 2020, his net worth is estimated to have $3 million. His exact salary is unknown yet but there is no doubt in the mind of his followers that he is making a good amount of money from his rapping career.
Body Measurements of Boosie Badazz
Boosie Badazz is a handsome hunk with an athletic body build. He stands at a tall height of 1.67 m or 5 feet and 5 and a half inches tall. His balanced bodyweight consists of 140 lbs or 63.5 kg. He has a chest size of 40 inches, a biceps size of 15 inches, and a waist size of 34 inches. He has dark brown eyes and black hair. He wears a shoe of size 10 (US). Overall, he has got a healthy body with a charming smile attracting a lot of people towards him.