About Bradley Dack
Bradley Dack, an English midfielder, has had an impressive football career. Currently, he is a free agent. He started his youth career at Wimbledon and later played for Charlton Athletic and Corinthian before joining Gillingham in 2007, where he stayed until 2012. In his senior career, Dack played for Gillingham from 2012 to 2017, making 160 appearances and scoring 31 goals. He had a loan spell at Braintree Town in 2013, where he scored 1 goal in 4 appearances. From 2017 to 2023, Dack represented Blackburn Rovers, accumulating 158 appearances and scoring 50 goals. He is currently a free agent.
Bradley Dack Early Life & Family
Born on 31 December 1993 in Greenwich, England, Bradley Dack is an English footballer known by his birth name, Bradley Paul Dack. He holds English nationality and belongs to the British-White ethnicity. Dack follows the Christian religion and falls under the zodiac sign of Capricorn. In 2022, he celebrated his 29th birthday. His parents are Bradley Dack Sr. and Deb Dack.
Bradley pursued his education at Beths Grammar School, located in Bexley. It was during his formative years that he discovered his passion for football and began his journey in the sport.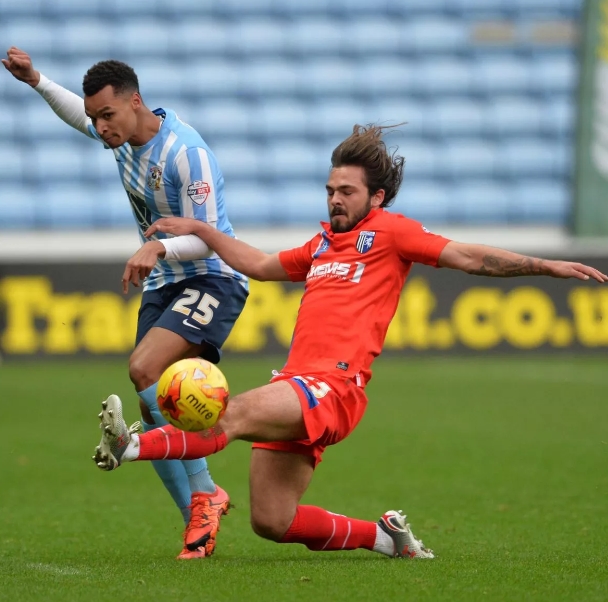 Bradley Dack Football Career
Youth Career
Bradley Dack began his football journey by playing for Teviot Rangers and Thamesmead Town at a young age.
He caught the attention of Wimbledon scouts when he was just seven years old and trained with their academy for a year.
However, with the club's move to Milton Keynes, Dack made the decision to join Charlton Athletic's academy instead.
He spent three years there before being released at the age of 14.
After his release, Dack found his way back to youth football, this time with Corinthian in the Kent Youth League.
Gillingham
Bradley joined Gillingham in 2008 and embarked on a three-year scholarship, eventually signing his first professional contract in May 2012.
During the 2012 pre-season, he showcased his talent with an impressive four-goal performance against Royal Engineers, catching the attention of manager Martin Allen.
This led to his professional debut on August 14, 2012, in a 2-1 victory over Bristol City in the Football League Cup.
Dack made his league debut a few days later against Bradford City, coming close to scoring a late goal.
He scored his first senior goal on September 4, 2012, in the Football League Trophy match against Crawley Town and subsequently signed a new three-year contract.
In September 2012, he received his first red card for violent conduct against Southend United.
Dack had a loan spell at Braintree Town in January 2013. He was named Gillingham's Young Player of the Season for the 2012-2013 season, making 20 appearances and scoring 2 goals.
In April 2014, Dack signed a new four-year contract with Gillingham.
He had an exceptional 2014-2015 season, scoring 10 goals in 50 appearances and receiving multiple awards, including Gillingham's Young Player of the Year, Sponsor's Player of the Year, and Players' Player of the Year.
During the 2015-2016 season, he excelled as Gillingham's leading goalscorer, netting 15 goals in 44 appearances and providing 11 assists in the league.
Despite receiving three bids, including a £2 million offer from Bristol City, during the January 2016 transfer window, all were rejected by Gillingham.
Dack's outstanding performances earned him the League One Player of the Season award at the 2015-2016 Football League Awards and a spot in the Football League Team of the Season.
Additionally, he received multiple accolades from Gillingham, including Player of the Year, Young Player of the Year, Players' Player of the Year, and Sponsor's Player of the Year.
In the following season, he was once again named Gillingham's Young Player of the Season, concluding the campaign with 6 goals in 39 appearances.
Blackburn Rovers
After joining Blackburn Rovers in June 2017, he quickly made an impact, scoring his first goal for the club in September to secure a draw against Shrewsbury Town.
In his first season with Blackburn, he played a key role in their promotion to the Championship, finishing as the team's top scorer with 18 goals in 42 league appearances.
Dack's impressive performances earned him the Goal of the Season and Player of the Year awards at Blackburn, as well as the EFL League One Player of the Season accolade.
However, his progress was halted in December 2019 when he suffered a serious anterior cruciate ligament injury, ruling him out for the remainder of the season and a portion of the next.
After nearly a year of recovery, Dack returned to training in November 2020 and signed a new two-and-a-half-year contract with Blackburn.
He made his official comeback in December, featuring as a substitute in a draw against Sheffield Wednesday.
Unfortunately, his return to action was short-lived as he suffered another cruciate knee ligament injury during a game against Brentford in March 2021. Blackburn confirmed that he underwent surgery on his left knee and began his recovery process.
After five months of rehabilitation, he returned to training and made his competitive comeback in January 2022 for Blackburn's U23s side.
A year after his last game, he returned to the senior team as a substitute, but his penalty was saved. However, in his next appearance, he played a crucial role in Blackburn's comeback, assisting a goal and contributing to their victory.
He made several more appearances in the 2021-2022 season. In the following season, he made 33 appearances and scored 7 goals but had limited playing time as he started in only 12 league matches.
On May 17, 2023, Blackburn announced that Dack would be leaving the club after six years, citing financial considerations and the inability to provide him with more playing time as factors in the decision. Dack expressed his desire to stay at the club but respected the decision in a farewell message to supporters.
Bradley Dack Awards and Achievements
Gillingham
Blackburn Rovers
League One runner-up: 2017–18
Individual
The Football League/EFL Team of the Season: 2015–16, 2017–18
EFL League One Player of the Year: 2015–16, 2017–18
PFA Fans' Player of the Year: 2017–18 League One
PFA Team of the Year: 2015–16 League One, 2017–18 League One
Gillingham Player of the Season: 2015–16
Gillingham Young Player of the Season: 2012–13, 2014–15, 2015–16, 2016–17
Blackburn Rovers Player of the Season: 2017–18
Bradley Dack Transfer News
1 Jul 2023: Bradley Dack is currently without a team.
1 Jul 2017: Dack joined Blackburn Rovers from Gillingham for a transfer fee of 850k €.
3 Feb 2013: End of a loan spell at Braintree Town.
4 Jan 2013: Dack went on loan to Braintree Town from Gillingham.
1 Jul 2012: Dack moved from Gillingham U18 to Gillingham.
Bradley Dack Net Worth
Bradley Dack, a successful footballer, is currently a free agent. His estimated net worth as of 2023 is around $1 million, with an annual income in the thousands of dollars. His primary source of wealth comes from his football career. Dack began his professional journey at Gillingham in 2012 and later joined Blackburn Rovers in June 2017 for a transfer fee of £750k. He leads a cool and satisfied lifestyle, and his market value stands at €1.80 million as of June 1st, 2023.
Bradley Dack Married & Wife
Bradley Dack is happily married to his wife, Olivia Attwood, whom he tied the knot with on June 3, 2023. The couple got engaged in 2019, but their wedding had to be postponed twice due to Dack's knee injury. Despite the setbacks, they are enjoying their life together. Dack identifies as straight in terms of his sexuality.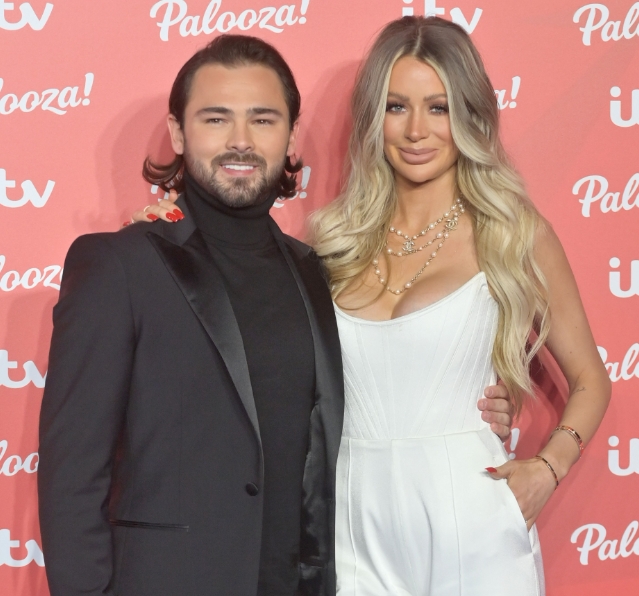 Bradley Dack Height & Weight
Bradley Dack is a talented and attractive footballer with a height of 1.75 meters (5 feet 9 inches) and a weight of 71 kilograms. He possesses an athletic physique and takes pride in maintaining his body through regular exercise at the gym. With his brown eyes and black hair, he exudes a cool and stylish appearance both on and off the field. He has got a healthy body as of now.