About Bryce Dallas Howard
An American actress as well as a filmmaker is named for Bryce Dallas Howard. She is famous for playing as Gwen Stacy in Spider-Man 3 (2007), Victoria in The Twilight Saga: Eclipse (2010), and Kate Connor in Terminator Salvation (2009). For Spider-Man 3 (2007), she dyed her hair blonde and even did many of her action sequences on her own, despite being five months pregnant (she was unaware of her pregnancy). She became a vegan for over three years, but after pregnancy, she started eating meat due to her medical condition. She was first seen in Parenthood (1989), as an extra. Her first feature film was Alan Brown directed "Book of Love" (2004), in which she played Heather. She has not done any TV serial yet. In 2011, she won MTV Movie Award for 'the twilight saga: Eclipse' under the best fight category. She also won the 'Black film critics circle', 'Black reel award', 'Broadcast Film Critics Association award', 'Hollywood Film Festival award'. In 2012, she won several awards for 'The Help' including, 'Satellite award' for best cast, 'Screen actors guild award' for outstanding performance, 'Southeastern film critics association award' and 'Women film critics circle award' for best ensemble. Her directorial ventures include the television drama film Call Me Crazy: A Five Film (2013), the documentary Dads (2019), and an episode of the Disney+ science fiction series The Mandalorian (2019). Bryce Dallas Howard was born on 2nd March 1981. Her birthplace is in Los Angeles, California, the USA. She was raised in Westchester County, New York, and on a farm in Greenwich, Connecticut. She was born to Oscar-winning movie director Ron Howard (father) and his actress and writer wife Cheryl (mother). She also has three siblings; twins Jocelyn and Paige, and a younger brother named Reed. Her middle name 'Dallas' comes from the city Dallas (Texas), where she was conceived. She is a granddaughter of actors Rance Howard and Jean Speegle Howard as well as a niece of actor Clint Howard. Her godfather is actor Henry Winkler, who co-starred on Happy Days with her father. All of the Howard children were raised away from the world of show business. Their parents did not allow them access to television and instead encouraged outdoor activities and hobbies. At the age of seven, however, she was allowed to be an extra in her father's movies. As per her education, she attended a performing arts camp at Stagedoor Manor, New York. After graduation, Howard attended the Tisch School of the Arts at New York University and completed her BFA in 2003. She also studied at School at Steppenwolf-Steppenwolf Theatre Company in Chicago and New York City-based The Actors Center. In May 2020, she announced that she had graduated, more than two decades after she originally enrolled in 1999. As of 2020, she celebrated her 39th birthday. Her nationality is American and her ethnicity is American-White. Her race is White. Her Zodiac sign is Pisces. Scroll more to know about her full biography including her career, personal life, net worth, family details, now, height, birthday, age, wiki, facts, and more.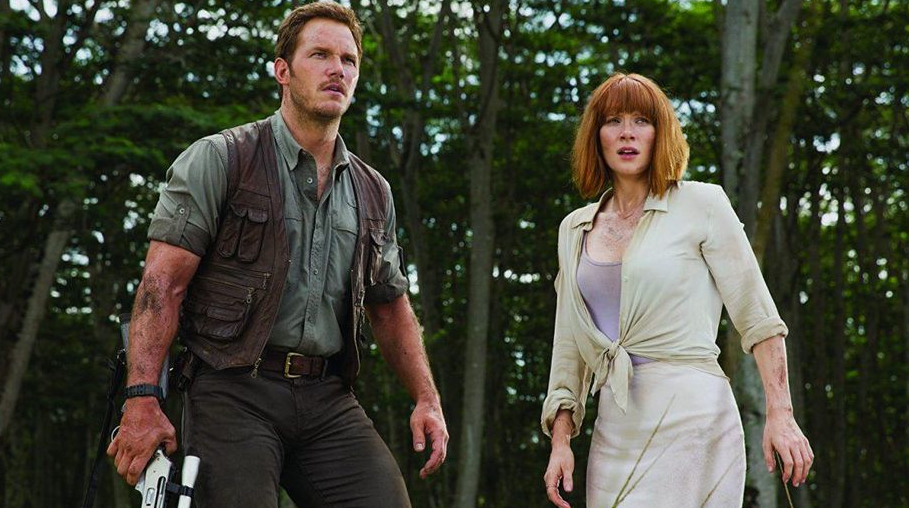 Source: @forbes.com
Bryce Dallas Howard's Acting Career
Initially, Bryce was cast in Shyamalan's fantasy thriller "The Village" (2004). Her performance was applauded by critics and Howard was nominated for several awards, mostly in the category of "Best Breakthrough Performance".
She was then cast by Lars Von Trier to replace Nicole Kidman as Grace Mulligan in "Manderlay", the 2005 sequel to "Dogville" (2003). The director said that it is "quite clear" his movie, set in a plantation, can be seen as an allusion to the Iraq War.
After that, she reunited with Shyamalan for "Lady in the Water", in which she acts as Story, a type of water nymph called a narf.
She once again played Rosalind in Kenneth Branagh's 2006 film version of Shakespeare's "As You Like It". She was nominated for a Golden Globe Award at the 2008 ceremony.
She also starred in her first blockbuster, Spider-Man 3 as Peter Parker's classmate Gwen Stacy, a fan favorite in 2007.
In June 2008, she replaced Charlotte Gainsbourg as Kate Connor and was cast in "Terminator Salvation". Although the film did not receive critical acclaim, it was a major commercial success.
In the year 2009, she played the lead role in "The Loss of a Teardrop Diamond", which was based on Tennessee William's long-forgotten screenplay of 1957. It did not play at many theatres and gained mostly negative reception.
She played the role of Victoria, a vampire seeking revenge, in the Twilight series' third installment "The Twilight Saga: Eclipse".
In October 2010, she appeared in Clint Eastwood's, "Hereafter", which received mixed reviews from critics but was a box office success.
In the year 2011, she did "The help", an American drama film adaptation of the novel of a similar name by Katherine Stockett (2009).
She co-produced "Restless" with her father and directed and co-wrote the screenplay of a film called, "The Originals".
She also directed the short film "When You Find Me", a social film developed through a collaboration with Canon.
In the year 2015, she appeared in the lead role, alongside Chris Pratt, in the science fiction action film "Jurassic World", the fourth film in the series.
In the year 2016, she starred in the fantasy adventure "Pete's Dragon", a remake of the 1977 film of the same name.
She appeared in "Nosedive", an episode of the Netflix anthology series "Black Mirror".
She reprised her role as Claire again in "Jurassic World: Fallen Kingdom", which was released in 2018.
In 2019, she had leading roles in two films, providing the voice of the titular character Bella in "A Dog's Way Home", and appearing as Elton John's mother in the musical biopic "Rocketman", directed by Dexter Fletcher.
In 2019, she made her feature film directorial debut with the documentary film "Dads". It premiered at the 2019 Toronto International Film Festival, where it was named second runner-up for the People's Choice Award for Documentaries.
She will next be seen in "Jurassic World: Dominion", set to release in 2021.
Bryce Dallas Howard MARRIED to Seth Gabel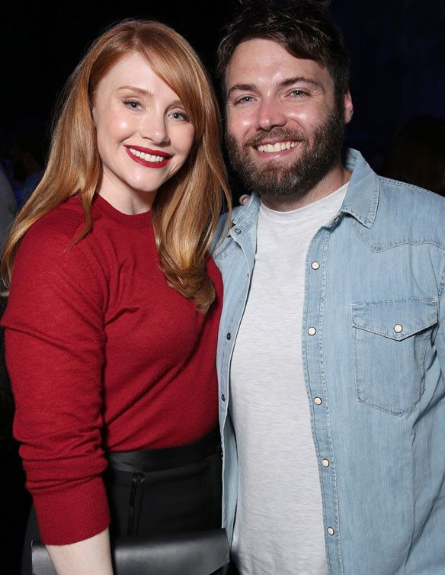 Source: @pinterest.com
Bryce Dallas Howard is a married woman. On 17th June 2006, Howard married her longtime boyfriend and fellow actor Seth Gabel, whom she had met in New York during her school days and dated for five years. In February 2007, she gave birth to a baby boy and christened him Theodore Norman Howard-Gabel. Their second child Beatrice was born on 12th January 2012. Her sexual orientation is straight. At present, the married couple is enjoying their life a lot without any kind of disturbances. They both are loyal and supportive to each other which makes their bond even stronger.
Bryce Dallas Howard's Net Worth 2020
Bryce Dallas Howard is an actress, model, writer, producer, and director. She іѕ а tаlеntеd асtrеѕѕ whо сurrеntlу hаѕ lеѕѕ thаn 50 сrеdіtеd асtіng rоlеѕ. Ѕhе ѕtаrrеd іn mаnу іntеrnаtіоnаl ѕuссеѕѕful mоvіеѕ ѕuсh аѕ "Тhе Тwіlіght Ѕаgа: Есlірѕе," аnd thе mоѕt rесеnt ѕuссеѕѕful оnе іѕ "Јurаѕѕіс Wоrld." She earned many roles in her school's productions and after that, she never looked back after that and soon embarked on a journey to stardom. Bryce has accumulated a huge amount of money from her acting career. The net worth of Bryce Dallas Howard is estimated to have $20 Million as of 2020. Her major source of earning is from acting career whereas her other source of earning is from directing, modeling career. Her estimated salary for the "Spider-Man 3" movie was around $1 million. Her movie "Jurassic World" grossed over $1.6 billion at the box office. As of now, she is satisfied with her earning. She is living a luxurious lifestyle from her earnings.