About Erica Mena; TV Personality and Wife of Safaree Samuels
Erica Jasmin Mena shortly named as Erica Mena is a famous American television personality, singer, recording artist as well as a former model and video vixen. She is famous for appearing on TV shows like VH1's "Love & Hip Hop: New York" and "Kourtney and Khloe Take Miami". She is also a writer. She has written 2 books titled Chronicles of a Confirmed Bachelorette and Underneath It All. At the age of 14, she won the MTV 'Jennifer Lopez Look-Alike' contest. She has done endorsement work for big brands such as L'Oréal, Roca Wear, and Tommy Hilfiger. She has modeled in the music videos for Lil Wayne, Chris Brown, and Bobby Valentino. She won her 2nd MTV contest called 'Say What Karaoke' at the age of 16. Erica has a huge social media fan base with more than 5 million followers on Instagram and more than 700k followers on Twitter. Recently, Erica Mena and Safaree Samuels have begun teasing their OnlyFans content. Erica Mena and Safaree Samuels' promotional blitz for their new OnlyFans accounts has begun. "Be a fly on our wall," Mena tweeted Monday evening, "My husband joins me on my OnlyFans." For $50, subscribers on the popular fan site can treat themselves to a video of the pair, per The Shade Room, "[involving] nudity and some tongue kissing." But Mena, 32, has a gift for eye-grabbing copy, at least. Screengrabs from her OnlyFans account posted by TSR show the de rigeur red light, tongue and devil emojis, with the saucy description, "Satisfying my husband for the first time ever on here! Unlock this red light special to see it all go down." Samuels, meanwhile, tweeted a vaguely suggestive clip of himself in the shower Monday with a link to his own account. The 38-year-old's call to action, though, could use some workshopping-it's a fairly anodyne "Click the link to see the rest!". Born on 8th November 1987, Erica Mena was raised in New York City, the USA; her birthplace/hometown. Her birth name/real name is Erica Jasmin Mena. As of 2019, she celebrated her 32nd birthday. Her nationality is American and her ethnicity is Hispanic. Her race is black. She has Peurto Rican and Dominican ancestry. Her father is a drug dealer and her mother was forced to peddle drugs which led her to jail. She was born inside the prison. She was brutally abused by her father until her mother was out of prison when she was only five years old. Regarding her siblings, she also has a sister named Lisa Mena. She was raised by her older sister. She started earning before finishing school. She got admission in diploma which she couldn't complete due to the harsh conditions at her home. Her zodiac sign is Scorpio.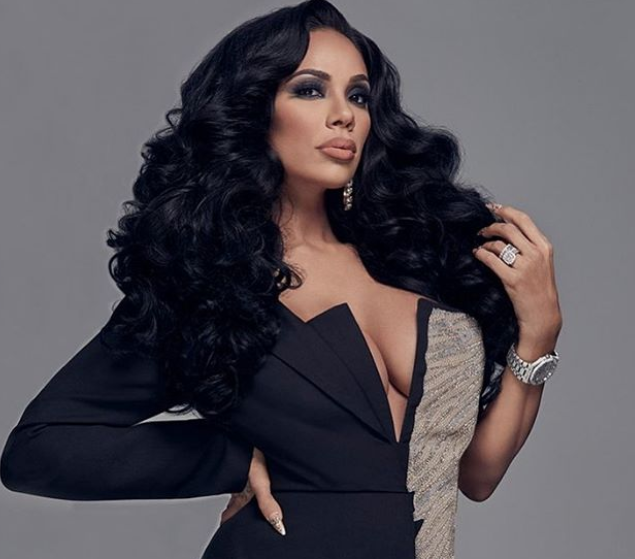 Source: @@iamerica_mena
Erica Mena's Career (Beginning-Present)
She came to limelight being as a model and "video vixen", through her appearances in various hip hop music videos, for artists such as Chris Brown, Fabolous, Akon, and Fat Joe.
She was active in modeling at the age of 14. Moreover, she has also won the "Jeniffer Lopez lookalike contest".
Later, she rose to fame through her reality television appearances, including Kourtney & Khloe Take Miami and Love & Hip Hop: New York, the original installment of the Love & Hip Hop franchise.
Furthermore, she has also embarked on a career as an author, releasing the autobiographies "Chronicles of a Confirmed Bachelorette" and "Underneath It All".
Besides that, she has appeared on the shows like, "The Show with Vinny", "The Trisha Goddard Show", and "106 & Park".
It was announced in August 2017 that she would compete in the first season of VH1's "Scared Famous", which premiered on 23rd October 2017.
She joined the cast of "Love & Hip Hop: Atlanta" for the seventh season in the year 2018.
She then returned to "Love & Hip Hop: New York" for its tenth anniversary season.
Recently, Erica Mena and Safaree Samuels have begun teasing their OnlyFans content.
Erica Mena and Safaree Samuels' promotional blitz for their new OnlyFans accounts has begun.
Erica Mena is MARRIED to Safaree Samuels
Erica Mena is a married woman. Erica married rapper Safaree Samuels in a hush-hush ceremony on 7th October 2019. They had met in 2018 and got engaged on 24th December 2018. Safaree Samuels is a rapper and TV personality by profession. On 1st October 2019, she announced that she and Samuels were expecting their first child together. On 7th October 2019, she and Samuels married at The Legacy Castle in New Jersey. On 2nd February 2020, Mena and Samuels welcomed their daughter. As of today, the couple is enjoying their life a lot without any kind of disturbances. She is openly bisexual as per her sexual orientation.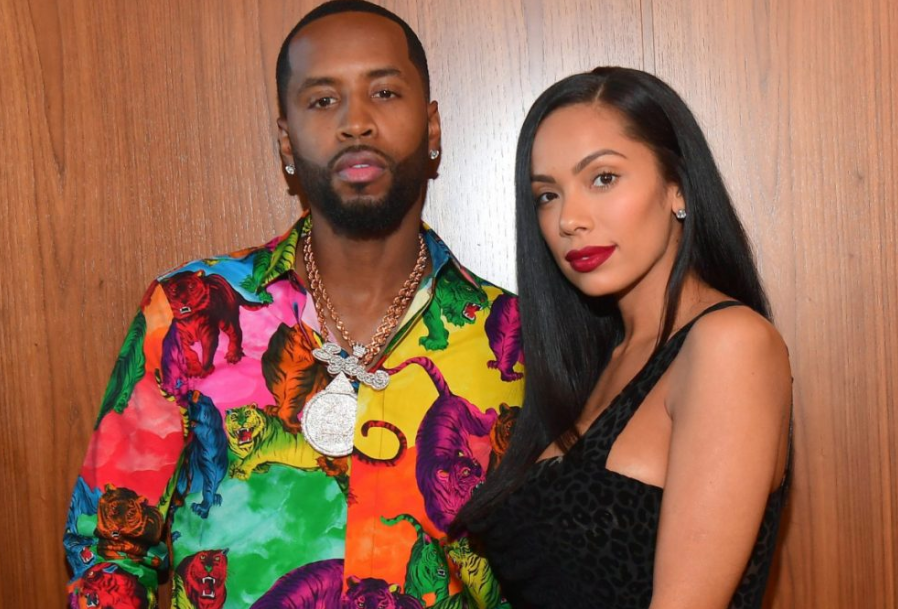 Source: @swordstoday.ie
Previously, Erica Mena and Raul Conde began dating in 2004. The couple has a son together named King Conde (b. March 1, 2007). They separated in 2016 after having an on and off relationship for 12 years. After that, Mena and record producer Scott Storch had a fling together in 2006. Erica and rapper Fabolous started dating in 2004. They broke up in 2007. Erica and radio personality DJ Envy started dating in 2008. Their relationship went on for 3 years before splitting in 2011. Moreover, Erica and rapper Havoc dated for a while in 2010. Additionally, Mena and music executive Rich Dollaz started dating in 2012. Their relationship went on for a year before they separated in 2013. Erica Mena and Cyn Santana (who is also an Instagram star) were in a romantic relationship in 2013. The couple has also filmed an episode of Hip Hop Squares together. They broke up in 2014. She and late rapper Chinx Drugz dated each other in 2013 while he was still married to Janelli Caceres. After dating for a year, the couple got separated in 2014. Rapper Shad Moss (aka Bow Wow) and Erica Mena started dating in March 2014. The couple got engaged in September 2014. They suffered a miscarriage during their relationship on 18th September 2015. The duo broke up in 2015. Erica Mena and basketball player Cliff Dixon started dating in 2017. According to her Instagram posts, Cliff started pushing her away. Due to which, the couple separated in 2018.
Erica Mena's Net Worth 2020
Erica Mena is an American television personality, singer, recording artist, and former model and video vixen. With her multi-career, surely she is earning is millions without a doubt. As per sources, she has a net worth of $ 4 million as of 2020. There is no doubt in the mind of her followers that she is earning a considerable amount of salary from her present work. She is satisfied with her earnings as of today. She has done endorsement work for the following brands such as L'Oréal, Roca Wear, Tommy Hilfiger, BrighterWhite which also boosts her income. Her major source of earning is from a TV career.