About Garcelle Beauvais
Garcelle Beauvais, a Haitian-American actress and television personality, has made a significant mark in the entertainment industry. She gained widespread recognition for her starring roles in notable projects such as the sitcom The Jamie Foxx Show and the crime drama series NYPD Blue. She has showcased her talent on the big screen as well, appearing in films like Coming to America (1988) and its sequel (2021), White House Down (2013), and Spider-Man: Homecoming (2017). In 2020, she joined the main cast of the reality television series The Real Housewives of Beverly Hills, captivating audiences with her presence. Furthermore, she co-hosted the popular daytime talk show The Real alongside Adrienne Bailon, Loni Love, and Jeannie Mai for its final two seasons, leaving a lasting impact on the show's viewers. As a model, she has appeared on the covers of numerous luxury lifestyle and fashion magazines such as CVLUX, Harper's Bazaar, Sheen Magazine, People's Health issue, VIVmag, Essence, Ebony, Jet, Playboy, Vibe, and Hype Hair. She appeared in an editorial for Vogue Italia in June 2019.
Garcelle Beauvais Early Life & Family
Garcelle Beauvais, born on November 26, 1966, hails from Saint-Marc, Haiti. She holds dual citizenship as a Haitian–American and embraces her mixed ethnicity, being of African-Haitian descent. She celebrated her 56th birthday in 2022. Her astrological sign is Sagittarius, and she follows the Christian faith. Beauvais was raised as the youngest child in an affluent family, with her mother, Marie-Claire Beauvais, working as a nurse, and her father, Axel Jean Pierre, practicing law. Unfortunately, her parents divorced when she was only three years old. At the age of seven, Beauvais, along with her mother and six older siblings, relocated to the United States. They settled in Massachusetts, where she attended elementary school and later continued her education at North Miami Beach Senior High School. It was during this time that she learned to speak English by watching Sesame Street on television. When she turned 16, she ventured to Miami to pursue a career in modeling, and at the age of 17, she made her way to New York City to further pursue her aspirations as a fashion model.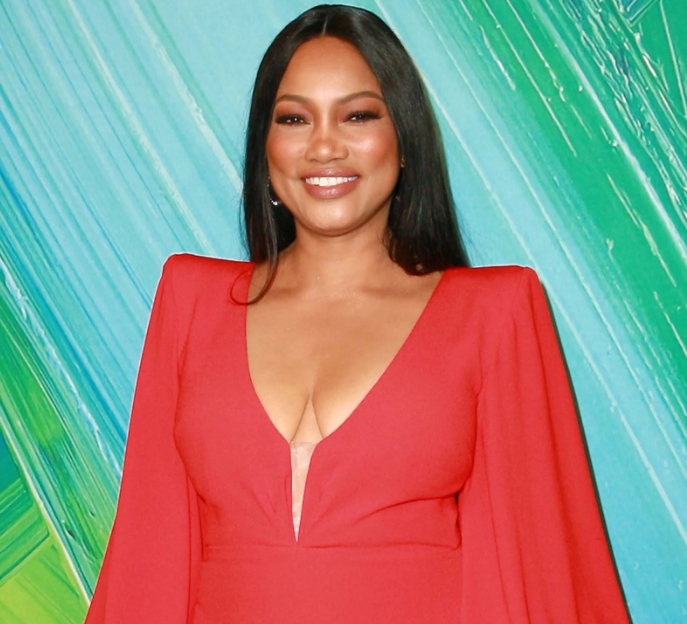 Garcelle Beauvais Career
Garcelle Beauvais, who moved to Miami at the age of 16 to pursue a career in modeling, embarked on a remarkable journey in the fashion industry.
Despite arriving without an appointment, fate intervened when she was approached at a red light by the owner of the very modeling agency she sought to see.
This encounter led to her joining the agency and modeling for a year before venturing to New York City at the age of 17.
Signing with the prestigious Ford agency and later Irene Marie Models, she made a name for herself through various high-profile assignments.
She graced the covers of esteemed luxury lifestyle and fashion magazines such as CVLUX, Harper's Bazaar, Sheen Magazine, People's Health, VIVmag, Essence, Ebony, Jet, Playboy, Vibe, and Hype Hair.
With her undeniable talent and beauty, she further showcased her versatility by appearing in print ads for renowned brands like Avon, Mary Kay, and Clairol, and walking the runway for renowned fashion designers including Calvin Klein and Isaac Mizrahi.
Additionally, she showcased her acting skills through TV commercials for Burdines.
In June 2019, she reached another milestone when she was featured in an editorial for Vogue Italia.
Garcelle Beauvais made her television debut in episode 18 of the hit series Miami Vice.
Her acting career took off at the age of 19 when she portrayed a role in the romantic comedy film Coming to America. However, it was her portrayal of Cynthia Nichols in the primetime soap opera Models Inc. in 1994 that propelled her to prominence.
From 1996 to 2001, she co-starred in The Jamie Foxx Show as Francesca "Fancy" Monroe, Jamie Foxx's character's love interest.
She then went on to play Assistant District Attorney Valerie Heywood in NYPD Blue from 2001 to 2004.
In 2011 and 2012, she took on the role of Hanna Linden in the TNT law drama Franklin & Bash.
She showcased her versatility by portraying the First Lady in the action thriller film White House Down alongside Jamie Foxx as the President in 2013 and as Doris Toomes, the wife of Michael Keaton's character, in Spider-Man: Homecoming in 2017.
She also appeared in music videos such as R. Kelly's "Down Low (Nobody Has to Know)" and Luther Vandross' "Take You Out." Additionally, she had recurring roles in TV shows like Grimm and Tell Me a Story, and she joined the cast of The Real Housewives of Beverly Hills and co-hosted The Real talk show.
In 2022, she signed a first-look development deal with NBCUniversal Television and Streaming and starred in TV movies Caught in His Web and Black Girl Missing on Lifetime, as well as the TV adaptation of The Other Black Girl on Hulu.
Coming to her other venture, she launched a children's jewelry line called Petit Bijou in 2008.
However, she published a children's book titled I Am Mixed in 2013, which tells the story of twins exploring "the thoughts and emotions of being of mixed ethnicities".
Likewise, she hosts the weekly late-night talk show podcast Going to Bed with Garcelle, in which she discusses dating, sex, and relationships with guests.
Her memoir, Love Me As I Am was published by Amistad on April 12, 2022.
Garcelle Beauvais Net Worth
Garcelle Beauvais, a multi-talented Haitian-American figure, has built an impressive net worth of $4 million as of 2023 through her successful ventures as an actress, television personality, producer, author, and former fashion model. With a career spanning over three decades, she has earned substantial income from her notable contributions to movies and TV series. Additionally, her modeling contracts and endorsement deals have also contributed significantly to her wealth. Garnering a handsome salary, she continues to enjoy a comfortable and stylish lifestyle. Throughout her career, she has endorsed esteemed brands such as Lerner New York Clothing Line, Neiman Marcus, Nordstrom, Calvin Klein, Isaac Mizrahi, Essence, Ebony, Jet June, and Playboy. She is living a modest lifestyle right now.
Garcelle Beauvais Husband & Children
Garcelle Beauvais is currently single and embracing her solo life. While not involved in a romantic relationship, she is focused on co-parenting her 14-year-old twin boys, Jaid and Jax, whom she shares with her ex-husband Mike Nilon.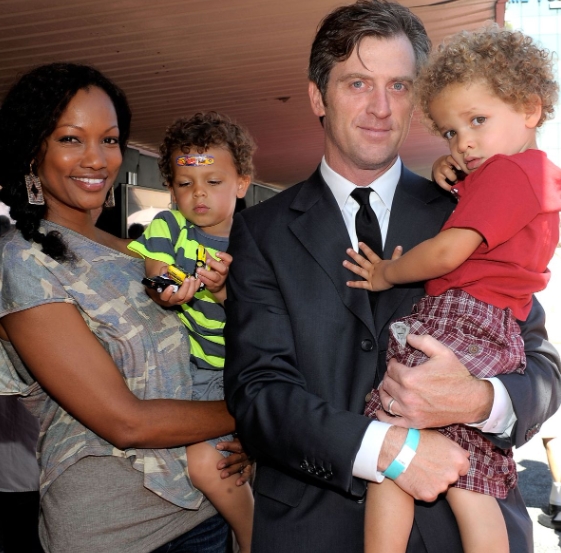 Previously, Garcelle Beauvais was married to producer Daniel Saunders, and their relationship blossomed quickly. They began dating and eventually tied the knot in 1991, welcoming their son Oliver. However, after nearly a decade of marriage, they decided to end their union in 2001. Garcelle's love life took a new turn when she met Mike Nilon, whom she married on May 12, 2001. The couple celebrated the arrival of their twin sons, Jax Joseph, and Jaid Thomas Nilon, on October 18, 2007. Sadly, their fairytale romance was shattered in April 2010 when Garcelle discovered Mike's infidelity, which had been ongoing for almost five years. She publicly exposed his cheating by releasing an email, leading to their divorce filing on May 10, 2010. Prior to her marriage, Garcelle dated actor Will Smith in 1990, but their relationship ended after nearly a year in 1991.
Garcelle Beauvais Height & Weight
Garcelle Beauvais, a stunning model, and actress, possesses a slim body type with measurements of 34-25-36 inches. Standing tall at 5 ft 8 in or 173 cm, she maintains a weight of approximately 60 kg or 132 lbs. Her brown complexion complements her black hair and dark brown eyes, sometimes adorned with different shades such as warm crimson. Garcelle is known for her long legs and charming smile. To stay in shape, she trains with her dedicated trainer Miguel Novo from Body Sculpt Studio, focusing on exercises like hamstring curls and resistance training for her sculpted lower back. Garcelle is committed to regular workouts and embraces a well-balanced diet, occasionally indulging in cheat meals with her children. In December 2021, it was revealed that she had tested positive for COVID-19. Despite her age, Garcelle remains dedicated to her fitness routine and overall well-being.