About Gloria Gaynor
An American singer, Gloria Fowles is professionally known as Gloria Gaynor. She is well recognized for the disco era hits "I Will Survive" (1978), "Never Can Say Goodbye" (1974), "Let Me Know (I Have a Right)" (1979), and "I Am What I Am" (1983). Previously, she took business courses and went to beauty school to appease her mother. Her first hit, "Never Can Say Goodbye," made her an overnight disco star. As recent news, The New Year's Eve celebration in Times Square will be a celebration of perseverance, honoring essential workers and featuring Gloria Gaynor singing her anthem, "I Will Survive," organizers said Tuesday. Additionally, she is also a two times Grammy Award winner.
Famous For

Being an American singer.
For the disco era hits, "I Will Survive" (1978), "Never Can Say Goodbye" (1974), "Let Me Know (I Have a Right)" (1979), and "I Am What I Am" (1983).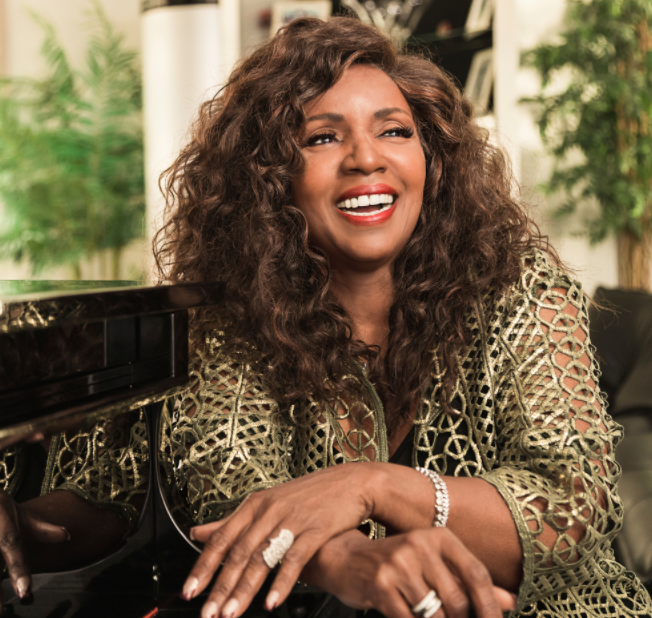 Source: @people
Early Life of Gloria Gaynor

Gloria Gaynor took birth on 7th September 1943 with the real name or full name of Gloria Fowles in Newark, New Jersey, U.S. She holds an American nationality and African-American ethnicity. Analogously, she is from a Christianity religion and her race is black. She happily celebrates her birthday on 7th September of every year and she has celebrated her 77th birthday as of 2020 though as her birthdate, her star sign is Virgo. She was born to Daniel Fowles (father) and Queenie Mae Proctor (mother). Her father played the ukulele and guitar and sang professionally in nightclubs with a group called Step 'n' Fetchit. Gloria grew up a tomboy; she had five brothers and one sister. Her brothers sang gospel and formed a quartet with a friend. Gaynor attended South Side High School and graduated in 1961.
Career of Gloria Gaynor

Gloria Gaynor commenced her singing career being a member of a jazz/R&B music band, in the 1960s as she recorded "She'll Be Sorry/Let Me Go Baby" in 1965 though her first real success came in 1973 when she was signed to Columbia Records by Clive Davis.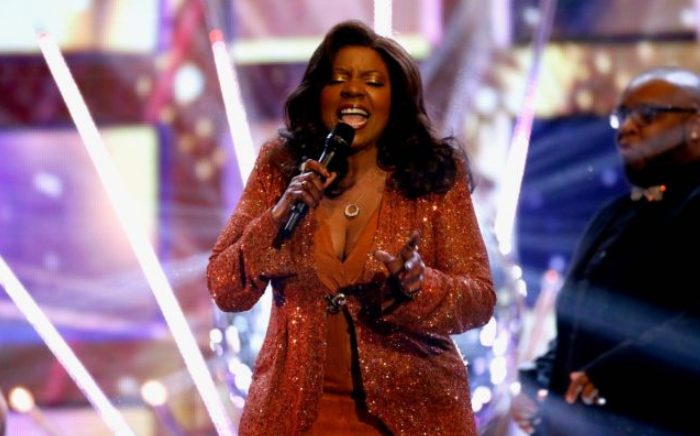 Source: @adevarul.ro
She then released her debut album "Never Can Say Goodbye" in January 1975 which become the first song to top Billboard magazine's dance chart whereas she quickly released her follow-up, "Experience Gloria Gaynor" in the following year.
She shifted from her hit production team to work with other producers after her 1976 album "I've Got You" although she has recorded some 16 albums since, including one in England, one in Germany, and two in Italy.
Later, she released the albums "Glorious" and "Gloria Gaynor's Park Avenue Sound" as well as launched her album next "Love Tracks" in late 1978 which helps her to climb the pop charts again with her smash hit single "I Will Survive" which was also unique for its time by virtue of Gaynor's having no background singers or lush production.
After that, she released the album "I Have a Right" in 1979 and also recorded a disco song called "Love Is Just a Heartbeat Away" in 1979 for the cult vampire film "Nocturna: Granddaughter of Dracula".
She released two disco albums in 1980 and 1981 which were virtually ignored in the United States due to the backlash against disco, which began late in 1979 as she became a Christian and began to distance herself from a past she considered to be sinful in 1982.
As well, she released an album entitled "Gloria Gaynor" in 1982, in which she rejected disco for mid-tempo R&B and pop style songs though she achieves her final success in the 1980s with the release of her album "I Am Gloria Gaynor" in 1984. Her 1986 album, "The Power of Gloria Gaynor", was almost entirely composed of cover versions of other songs that were popular at the time.
In addition, she dabbled in acting for a while, guest-starring on "The Wayans Bros", "That '70s Show" (singing "I Will Survive"), and "Ally McBeal" as Gaynor performed "I Will Survive" at the 30th Anniversary concert for Michael Jackson in 2001.
Then, she returned to the recording studio in 2002, releasing her first album in over 15 years, "I Wish You Love" and re-released her 1997 album "The Answer" in 2004.
Similarly, she has done appearances on "The John Kerwin Show", "The Wendy Williams Show", "The View", "Last Comic Standing" and "The Tonight Show" and many other shows as well as series.
Gaynor performed with her band at the Library of Congress' celebration of disco music at Bibliodiscotheque on 6th May 2017 and also rewrote the lyrics to "I Will Survive", changing the title to "Texas Will Survive", and posted a video of herself singing the song on Twitter on 30th August 2017 due to the devastation wreaked by Hurricane Harvey on the state of Texas in August 2017.
She won her second Grammy Award in her career in January 2020, 40 years after her first, for her roots gospel album "Testimony".
Furthermore, as a piece of fresh news, The New Year's Eve celebration in Times Square will be a celebration of perseverance, honoring essential workers and featuring Gloria Gaynor singing her anthem, "I Will Survive," organizers said Tuesday.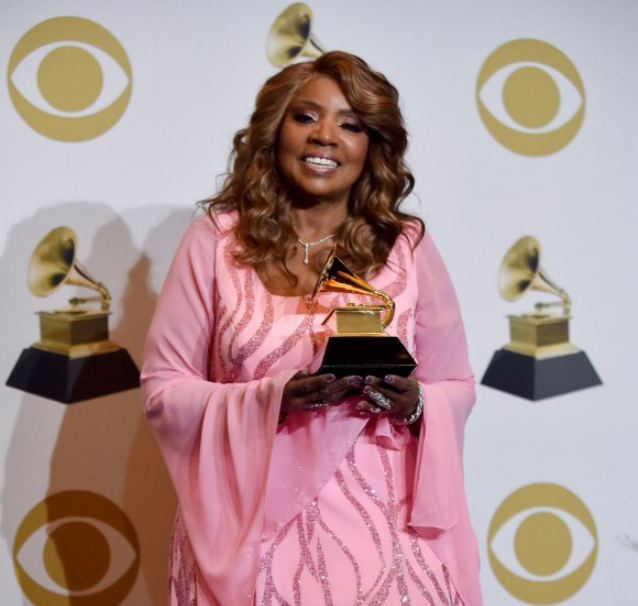 Source: @upi.com
Personal Life of Gloria Gaynor

Reflecting on Gloria Gaynor's personal life, she is a married woman. She was married to her manager Linwood Simom in 1979, but their relationship did not long last, they divorced in 2005. She has no children yet as her ex-husband never desired any while she always wanted children according to Gaynor. She's also strictly kept her personal and professional life separate. So as of now, we can assume that she is living a single life and she is enjoying it. Furthermore, talking about her sexual orientation, she is straight.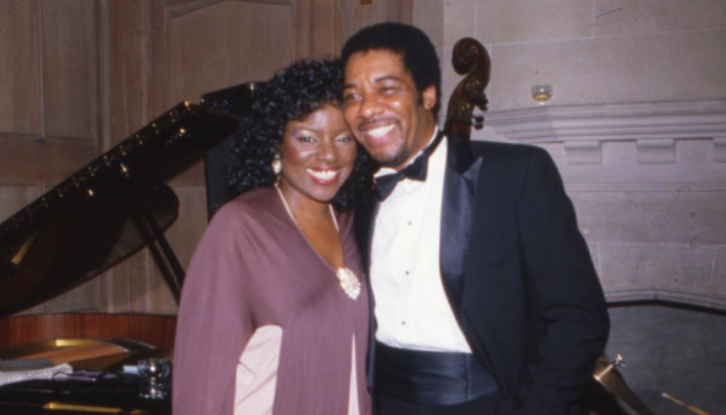 Source: @gettyimages.ch
Net Worth of Gloria Gaynor

Moving towards Gloria Gaynor's net worth, she has a worth of around $20 million as of 2020 though she has also a handsome amount of salary too which is also in millions of dollars per year. She has earned a fine amount of money from her career as her major source of income is from her singing career. She has reached great heights in her career already and also has broken the myth that an individual has to reach a certain age to start working and become a global name.
Body Measurement of Gloria Gaynor

Gloria Gaynor is a beautiful and versatile woman who stands at a perfect height of 5 feet and 7 inches with a balanced weight. She is gradually transforming into an attractive and more feminine person. Her usual exercise schedule has guided her to be in marvelous body posture with appropriate body measurement at this age too though her body build type is average. She has a pair of black eyes and dark brown hair.