Mira Furlan Biography
A Croatian actress, singer as well as a singer was named for Mira Furlan who rose to fame after her appearance as the Minbari Ambassador Delenn on the science fiction television series "Babylon 5" (1993-1998), and as Danielle Rousseau on "Lost". She has also appeared in multiple award-winning films such as "When Father Was Away on Business" and "The Abandoned". She was also the award recipient of the 1982 Pula Film Festival Golden Arena award for Best Supporting Actress in the film Cyclops, 1986 Pula Film Festival Golden Arena award for Best Actress in The Beauty of Vice, and more. She was also a columnist for the former Croatian magazine Feral Tribune. Mira lastly celebrated her 65th birthday as of 2020. Scroll down to know more about her full biography, untold story, death cause, interesting facts, age, wiki, personal life & more.
'Babylon 5' & 'Lost' Actress, Mira Furlan Dies At 65
Mira Furlan, the actress best known for her work on Lost and Babylon 5, has died at the age of 65. The news was announced on social media via Furlan's Twitter page and a post from Babylon 5 director J. Michael Straczynski. The cause of death is unknown to the public, however, in his post, Straczynski wrote that the cast and crew of Babylon 5 had "known for some time now that Mira's health was fading." "It is a night of great sadness, for our friend and comrade had gone down the road where we cannot reach her," he wrote. "Mira was a good and kind woman, a stunningly talented performer, and a friend to everyone in the cast and crew of Babylon 5, and we are all devastated by the news." She is survived by her husband director Goran Gajic and their son, Marko Lav Gajic.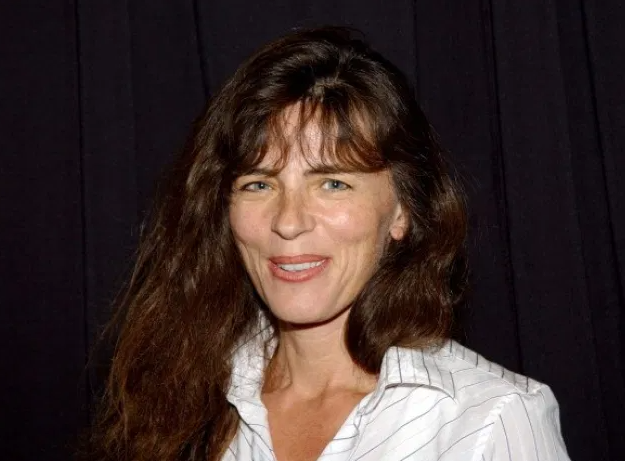 Source: @metro.co.uk
Mira Furlan was famous for being an actress and singer. She is best known for her roles in the TV series "Babylon 5" (1993-1998), and "Lost".

On 7th September 1955, Mira Furlan was born in Zagreb, PR Croatia, FPR Yugoslavia (birthplace). Mira lastly celebrated her 65th birthday as of 2020. She held Croatian nationality and her ethnic background is Mixed. Her race was White. She grew up in a family of professors. She was raised by her Croatian Jewish mother and Slovene-Croat heritage father (Ivan Furlan). Virgo was her Zodiac sign and her religion was Jewish. She was obsessed with American rock and roll music as a child and later she became interested in acting as a teenager.
Concerning her education, she graduated from the Academy for Dramatic Arts in Zagreb and she held a university degree equivalent to a B.F.A in theatre. She also took language classes at the university in Zagreb, becoming fluent in English, German, and French.
Beautiful actress, Mira Furlan had a very charming smile with a sweet face which attracted a lot of people towards her. She had a perfect height of 5 ft 6 in with a slim body build. She had a pair of gray eyes color and her hair color is light brown. She had maintained her body a lot by doing frequent exercises with a proper diet. Her other body measurements such as waist size, hip size, shoe size, and more are still to get publicized yet.
Mira Furlan Career (Acting, Singing & Writing)
Regarding Furlan's acting career, she was a member of the Croatian National Theatre in Zagreb and has appeared in numerous Yugoslav TV shows and films.
She appeared in the film When Father Was Away on Business as Ankica Vidmar and then performed in theater productions in both Zagreb and Belgrade in the 1980s.
Then, she moved to NY City and became a member of the Actors Studio in the year 1992.
There, her theater contacts in the U.S. helped her get the necessary work permits to perform with the Indiana Repertory Theatre as the lead role in "Yerma". She then played the central ensemble role of Minbari Ambassador Delenn for all five seasons of "Babylon 5".
She can also be seen playing the recurring role of Danielle Rousseau on "Lost" between the years 2004 and 2010.
She then appeared on an episode of "NCIS" titled "South By Southwest" in the year 2009.
After spending eleven years in the USA, she came back to Croatia in the year 2002 and appeared as the lead role in Rade Serbedzija's Ulysses Theatre Company's production of "Euripides' Medea".
As per her singing career, she appeared as a singer for Le Cinema, a spin-off from the rock band 'Film'.
Additionally, she released an album, "Songs From Movies That Have Never Been Made".
Being a writer, she had written the play "Until Death Do Us Part" (Croatian: Dok nas smrt ne razdvoji) in the 1970s.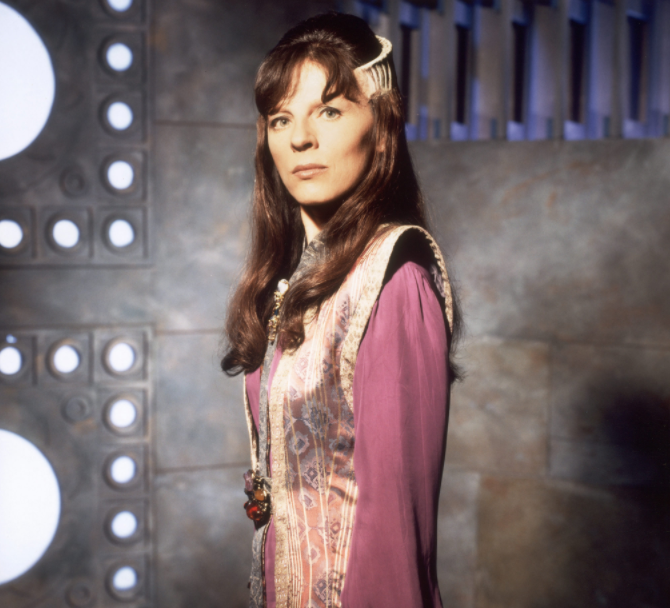 Source: @b5events
Mira Furlan Awards & Achievements
1982 Pula Film Festival Golden Arena award for Best Supporting Actress in the film Cyclops
1986 Pula Film Festival Golden Arena award for Best Actress in The Beauty of Vice
1990 Dubravko Dujsin Award [hr]
2013 Balkan New Film Festival Jury Award for Best Actress in The Abandoned
Mira Furlan Husband
Mira Furlan was a married woman. She was married to her husband, Goran Gajic in the year 1988. By profession, her husband, Goran is a Serbian film, television, and theater director who directed Mira in an episode of "Babylon 5" as well as in many plays which include the production of "Sophocles Antigone". After the Croatian War of Independence began in the year 1991, she was fired by the Croatian National Theater for refusing to quit acting in a Belgrade theater production. The couple finally left in November 1991 with what they could carry and moved to New York City. The duo also welcomed a kid named Marko Lav Gajic on 15th December 1988. in the year 1998. Prior to Mira's death, the duo was enjoying their married life a lot. She was survived by her husband and her kid. Her sexual orientation was straight.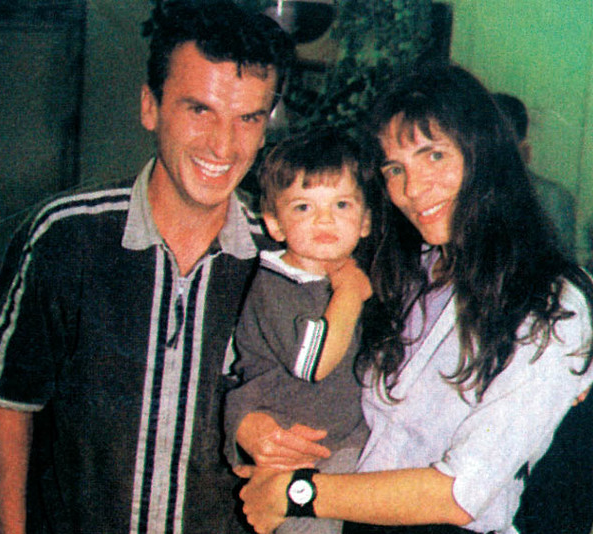 Source: @arhiva.nacional.hr
Mira was also active in the Yugoslav feminist movement in the 1980s.
Mira Furlan Net Worth & Salary
Mira Furlan was a famous actress and a singer whose net worth was estimated to have $1.5 Million at the time of her death. She was a strong vigorous woman. No matter what the world speaks about her, she never loses hope and lets down her self-esteem. She kept on challenging every sort of issue that comes nearby her. She had made a cool amount of money throughout her career. Her major source of wealth was from her acting career. Whereas her salary has not been publicized yet. She was living a luxurious lifestyle back to her death.