About Hayden Christensen
A Canadian actor and producer, Hayden Christensen is well recognized for being cast as Anakin Skywalker (Darth Vader) in the sci-fi action movies, "Star Wars: Episode II - Attack of the Clones" and "Star Wars: Episode III - Revenge of the Sith". In 1995, Hayden made his first film appearance in a minor role as a paperboy in the horror movie, "In the Mouth of Madness" as he played Skip McDeere in Canadian and German TV series, "Family Passions" in 1993. He did his first commercial at 8 years old for Pringles though his first role was on a Canadian TV series at age 12. Christensen was an athlete in high school, playing hockey competitively and tennis on a provincial level. Lucasfilm president Kathleen Kennedy has recently announced that Christensen will reprise his role as Darth Vader in the Disney Plus series "Obi-Wan Kenobi".
Famous For

Being a Canadian actor and producer.
For being cast as Anakin Skywalker (Darth Vader) in the sci-fi action movies, "Star Wars: Episode II - Attack of the Clones" and "Star Wars: Episode III - Revenge of the Sith".
Source: @etcanada
Early Life of Hayden Christensen

Hayden Christensen opened his eyes for the first time on 19th April 1981 in Vancouver, British Columbia, Canada. He holds Canadian nationality and mixed ethnicity. He has Danish ancestry on his father's side, whereas, he is of Swedish and Italian descent on his mother's side. Analogously, he is from the Christianity religion and his race is white. His star sign is Aries. She was born to Alie (mother), an American speechwriter, and David Christensen (father), a Canadian computer programmer and communications executive. He is one of four children, with three actor siblings: older brother Tove, older sister Hejsa, and younger sister Kaylen. Hayden attended the Actors Studio in New York City; he studied as well at the Arts York drama program at Unionville High School in Markham, Ontario.
How old is Hayden Christensen?
Hayden happily celebrates his birthday on 19th April of every year and he has celebrated his 39th birthday as of 2020.

Career of Hayden Christensen

Hayden Christensen initially appeared in commercials for Triaminic cough syrup in 1988 and then he made his acting debut in September 1993 playing a supporting role on the German-Canadian television series "Macht Der Leidenschaft/Family Passions" at the age of 12 as well as starred as a minor role in John Carpenter's "In the Mouth of Madness" in the following year.
He starred in numerous films and television series, including "Harrison Bergeron", "Forever Knight", "Goosebumps", "The Virgin Suicides", and "Are You Afraid of the Dark?" from 1995 through 1999.
He gained much fame by starring in Fox Family Channel's television series "Higher Ground" in 2000 whereas his critically acclaimed portrayal of a misunderstood teenager in "Life as a House" (2001).
Christensen made his London theatre debut in "This Is Our Youth" in 2002 and also went on to receive positive reviews for 2003's "Shattered Glass" though he made his Broadway debut when he appeared briefly in a 10-minute play in 2005.
After then, he was seen as an adult Anakin Skywalker in "Star Wars: Episode II - Attack of the Clones" (2002) and "Star Wars: Episode III - Revenge of the Sith" (2005) and was named in both "People" magazine's 50 Most Beautiful People and "Teen People's" 25 Hottest Stars under 25.
He then returned to the role of Anakin Skywalker, providing a cameo of the character's voice in "Star Wars: The Rise of Skywalker" in 2019 whereas he is set to reprise the role of Anakin Skywalker/Darth Vader in the upcoming Disney+ original streaming series "Star Wars: Obi-Wan Kenobi".
Besides, he has cast his roles in several films and series like "Awake", "Jumper", Virgin Territory", "New York, I Love You", "Vanishing on 7th Street", "Takers", "Quantum Quest: A Cassini Space Odyssey", "90 Minutes in Heaven".
In the year 2017, he was in the film "First Kill" with Bruce Willis.
After a year, he appeared in the Canadian-American romantic comedy "Little Italy" with Emma Roberts and in the same year was in "The Last Man".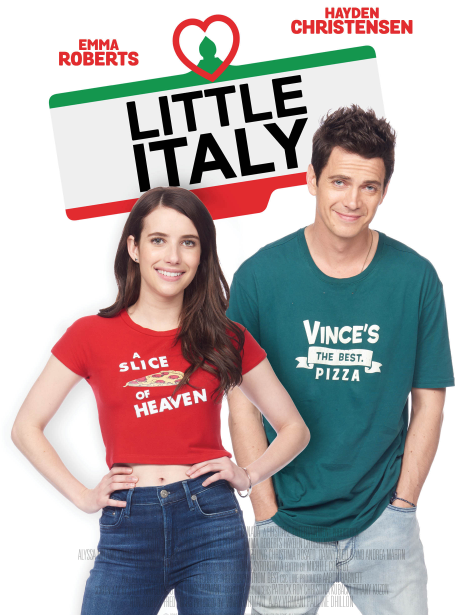 Source: @etcanada
It was announced in December 2020 that Christiansen would reprise his role of Darth Vader for the "Obi-Wan Kenobi" miniseries on Disney+.
"It was such an incredible journey playing Anakin Skywalker," Christensen said in a press release. "Of course, Anakin and Obi-Wan weren't on the greatest of terms when we last saw them… It will be interesting to see what an amazing director like Deborah Chow has in store for us all. I'm excited to work with Ewan again. It feels good to be back."
Personal Life of Hayden Christensen

Reflecting on Hayden Christensen's personal life, he is an unmarried guy. But, regarding his relationship status, he began dating actress Rachel Bilson, with whom he filmed the movie Jumper. They became engaged on 25th December 2008. In mid-2010, they broke up but began dating again a few months later. The couple had a daughter, Briar Rose who was born on 29th October 2014. But Hayden and Bilson separated in September 2017. Though not officially in a relationship Hayden was cheating on his partner Rachel Bilson with American actress Emma Roberts, which eventually led to his divorce from Rachel. They had been exchanging flirtatious messages with each other. It appeared to be a short-lived interaction though. He has not revealed about his girlfriend in 2020 but all we can assume that he is currently in a relationship. Furthermore, talking about his sexual orientation, he is straight.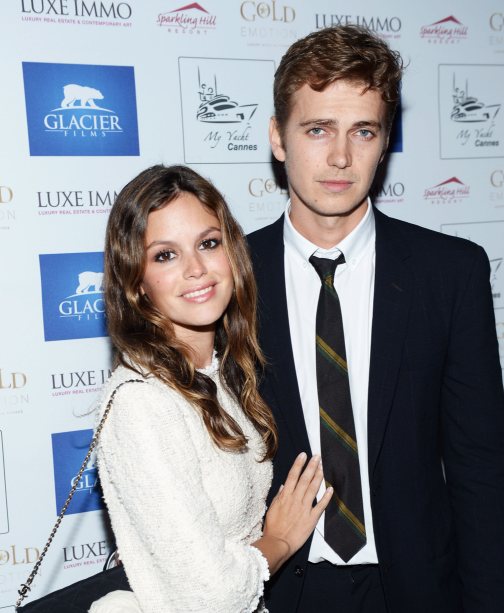 Source: @time
Net Worth of Hayden Christensen

Moving towards Hayden Christensen's net worth, he has a worth of around $12 million though he also earns a handsome amount of salary too which is also in millions of dollars per year. Christensen bought a farm near Uxbridge, Ontario in 2007 as he noted in 2008 that he had been renovating the property himself and devoting time to learning about "livestock, crops, and agricultural machinery". In November 2013, Christensen collaborated with Canadian fashion chain RW&Co to release a men's clothing line inspired by his farm. He also modeled in Louis Vuitton's advertising and was also named as the face of Lacoste's newest fragrance, Lacoste Challenge. In addition, his major source of income is from his acting career.
Hayden Christensen's Height

The height of a handsome actor, Hayden Christensen is around 6 ft or 183 cm though his body weight is around 74 kg or 163 lbs. He was instructed to gain some muscle mass to look like his character in "Star Wars: Episode III - Revenge of the Sith". To achieve those aesthetic goals, he hired a personal trainer and embarked on an intense and grueling workout routine. As a result of his weight lifting regime, he managed to gain about 24 pounds of muscle mass in three months' time. He is the gut with blue eyes and lights brown hair color as his body build type is average and his body measurement is 40-13-32.5 inches.