About Jonathan Irons
Jonathan Irons is an African-American man from Missouri who WNBA's star for The Minnesota Lynx Maya Moore believes was wrongfully convicted. He was serving a 50-year sentence for burglary and assaulting a homeowner with a gun in an incident in Stanley Stotler's home that occurred in the year 1998 at the age of 18. Stanley Stotler, who was then 38, lived alone in O'Fallon, which was a 45-minute drive from downtown St. Louis. Stotler was shot twice and was armed like his assailant. He then insisted that he had been misidentified and was not present at the scene. Missouri judge Daniel Green vacated his conviction after hearing Irons' testimony. He pointed out multiple problems with the way the case was investigated. He revealed a fingerprint report, which had never been presented by Irons' defense team during the trial. The print neither belonged to Irons' nor Stotler's'. While clearing Irons of all charges, Missouri judge Daniel Green wrote that the original case against Irons was "very weak and circumstantial at best." As of today, he was freed from prison after Maya Moore, a WNBA star, and other supporters proved he had been falsely convicted. For this, Maya Moore skipped another season to focus on the case. Altogether, Maya Moore missed two-season along with the chance to compete for a third Olympic gold medal. He was released from the Jefferson City Correctional Center after a county prosecutor declined to retry his case. After being released, he went to live with Moore's godparents in Atlanta. Moore's grandfather Reggie Williams, uncovered the key fingerprint evidence while investigating the case. Recently, on 16th September 2020, Robin Roberts announced that her production company Rock'n Robin productions has teamed up with ESPN films to produce a documentary about Maya and Jonathan's story.
Recent in the news, a journey for justice turned into a love story when Maya Moore, one of the W.N.B.A.'s brightest stars, married the man she helped free from prison. The man, Jonathan Irons, walked out of a Missouri prison on July 1-more than 20 years after he was convicted on charges of burglary and assault. Mr. Irons, who pleaded not guilty, has insisted that he was not at the scene of the crime and had been misidentified. The couple said they planned to continue to educate people about voting and to help others who had been wrongfully convicted. "We're doing our part," Mr. Irons said.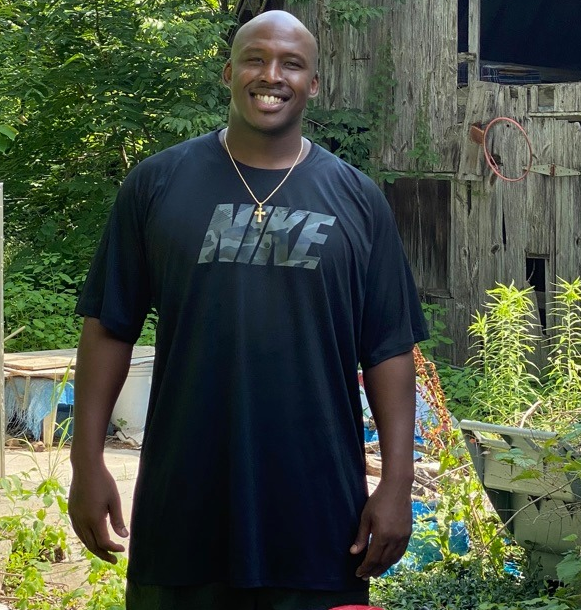 Source: @facebook.com
Jonathan Irons is famous for being the spouse of Maya Moore, who is an American professional basketball player for the Minnesota Lynx of the Women's National Basketball Association. He was recently released from prison after he has been falsely convicted.
In the year 1980, Jonathan Irons was born in Missouri, the USA. He is American by nationality and he belongs to American-African ethnicity. His race is Black and his religion is Christian. As of 2020, he celebrated his 40th birthday. Details about his parents, siblings, education is still a mystery as he has not revealed anything about it.
Jonathan Irons is a cool and handsome person attracting a lot of people towards him. He has got an average height with a balanced body build. He stands at a height of 5 ft 10 in with an athletic body build of 84 Kg. His other body measurement/size is yet to be disclosed. However, he has maintained his body a lot.
Jonathan Irons is MARRIED to Maya Moore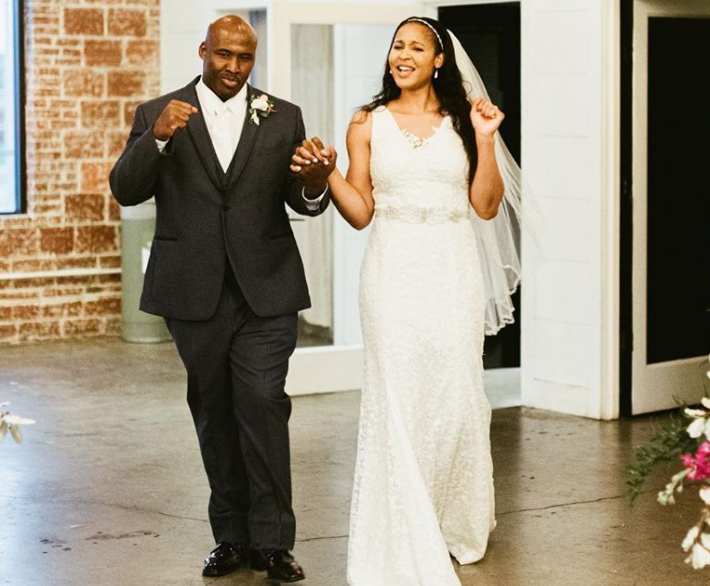 Source: @instagram.com/mooremaya/
Jonathan Irons is a married man. He was married to his beautiful wife, Maya Moore. The duo met each other during a prison visit. It was during a penitentiary visit before she started studying at the University of Connecticut Moore went on to win four WNBA titles. She also formed a sibling-like bond with Irons. She also discussed with Irons publically in the year 2016 as she began supporting the current legitimate framework in the USA. She helped Irons by means of her impact, assisting with subsidizing the recruiting of Kent Gipson-a sought after guard lawyer-to deal with Irons' case. "I want to be a specialist of positive change," Irons said during a phone meeting from jail. Jonathan Irons is now freed from prison after Maya Moore and other supporters proved he had been falsely convicted. On 6th September 2020, the duo married each other during the COVID-19 pandemic. Their marriage was attended by friends and family. Maya Moore also shared the picture on Instagram and wrote "Grateful to announce this new chapter of life! What a miracle". On 16th September 2020 during an interview on Good Morning America, Maya Moore revealed that she had gotten married to Jonathan a few months ago. "We wanted to announce that we are super excited to continue the work that we've been doing together but doing it as a married couple. We got married a couple of months ago and we are excited to just continue this new chapter of life together." Jonathan said he wanted to marry Moore but also wanted to protect her as being in a relationship with "a man in prison, it's extremely difficult and painful." He confessed his love for her while still at Jefferson City Correctional Center. Jonathan also revealed that he proposed to Moore earlier in the year after his release. "It was just me and her in the room and I got down on my knees and I looked up at her and her kind of knew what was going on and I said, 'will you marry me,' she said, 'yes.'". By profession, Maya April Moore is an American professional basketball player for the Minnesota Lynx of the Women's National Basketball Association who is on sabbatical. As of today, the couple is enjoying their life a lot. His sexual orientation is straight and he is not gay. Their bond is going stronger as they are very supportive of each other.
Jonathan Irons's Net Worth and Salary
The exact net worth as well as the salary of Jonathan Irons has not been revealed by any sources yet. But there is no doubt in the mind of his followers that he is making a good amount of money from his career. And he is satisfied with his earnings. According to Celebrity Net Worth, the Maya Moore (Jonathan Iron's wife) net worth figure stands at $150,000.