Josef Martínez is a Venezuelan professional footballer. He is famous for his playing position as a striker. He is best known for playing in Major League Soccer for Inter Miami and representing the Venezuela national team. He embarked on his career with Caracas and later joined Young Boys in the Swiss Super League, spending a year on loan at Thun. In 2014, he made a move to Torino in Italy, and in 2017, he became part of Atlanta United FC in the MLS. Josef holds numerous records in the league, including career hat-tricks (6 in 44 games), cumulative goals in regular and postseason (35), and most consecutive games with a goal (15). He also scored 100 goals in the MLS faster than any other player in league history (125 games). In 2018, Josef achieved unprecedented success, earning the League MVP, All-Star Game MVP, Golden Boot, and MLS Cup Final MVP awards. His impressive career has also seen him represent Venezuela at both the under-20 and senior levels, participating in three Copa América editions. Currently donning the number 17 jersey, Josef Martínez continues to shine in his role as a striker for Inter Miami.
A Glimpse into Josef Martínez's Early Life with Family
Born on May 19, 1993, in Valencia, Carabobo, Venezuela, Josef Martínez's full name is Josef Alexander Martínez Mencia. He spent his early life in Venezuela. He is of Mixed ethnicity and holds Venezuelan nationality, adhering to the Christian faith. As of 2023, his present age is 30, having recently celebrated his birthday. About her family, Josef's father is named Alexander Martínez, while information about his mother remains undisclosed at this time.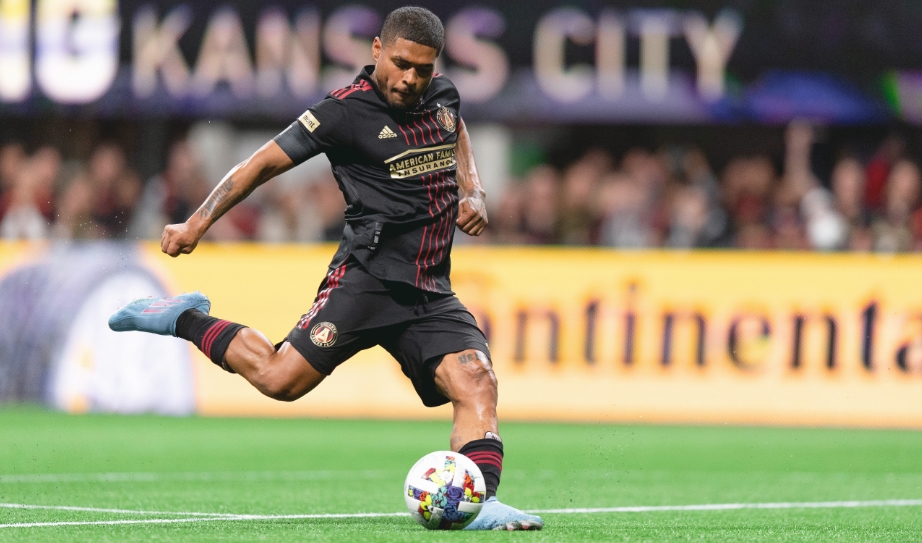 Josef Martínez Football Career
Caracas
On 21st August 2010, Martínez marked his debut for Caracas FC by coming on as a substitute in the 70th minute during a match against Estudiantes de Mérida, which ended in a victorious 1-0 outcome.
He later secured his first goal in a 2-2 draw against Deportivo Petare on 21st November 2010.
Young Boys
On January 3, 2012, Caracas FC confirmed the transfer of Martínez to BSC Young Boys in the Swiss Super League on a four-year contract, alongside fellow right-back Alexander Gonzalez.
He made his debut for Young Boys on February 5, 2012, in a match against Servette FC, which they won 3-1.
Impressing with his performances, Josef Martínez earned a call-up to the Venezuela national team and was also granted his first start for Young Boys on October 21, 2012.
During this game against Grasshopper Club Zürich, he showcased his skills by scoring his inaugural goal for the Swiss club with a remarkable volley in the 50th minute.
Loan to FC Thun
After one season in the Swiss capital city, he was sent on loan to Thun.
After scoring eight goals in 18 games with the team from Bernese Oberland, he was momentarily the top scorer in the Swiss Super League and recalled by Young Boys.
Torino
On June 7, 2014, Torino, an Italian Serie A club, acquired Josef Martínez in a transfer deal worth €3 million.
His debut for the team took place in a 3-0 away victory against Sweden's Brommapojkarna during the third round of the 2014-15 Europa League.
In the return leg, he scored his first goal for Torino as they won 4-0 in Turin, securing a 7-0 aggregate victory.
Josef also made his league debut on September 14, 2014, in a 2-0 loss away to Sampdoria.
His first Serie A goal came on December 7, 2014, during a 2-2 draw with Palermo.
Further showcasing his scoring prowess, he netted a brace in the Europa League match against Copenhagen, leading Torino to a resounding 5-1 triumph.
On April 30, 2016, Josef Martínez achieved another milestone by scoring his first brace in Serie A during a convincing 5-1 away win against Udinese.
Atlanta United
On February 2, 2017, Josef Martínez joined Major League Soccer's expansion team Atlanta United on loan with an option to buy.
He debuted in the league on March 5, in a 2-1 home defeat against New York Red Bulls.
Just a week later, Josef made history by scoring his first career hat-trick, also becoming the first player to achieve this feat for Atlanta United, during an impressive 6-1 victory against Minnesota United.
On March 21, the club exercised the buyout clause, securing Josef's permanent transfer for an undisclosed fee.
His incredible start earned him the MLS Player of the Month for March, courtesy of five goals in his first three league games.
Unfortunately, Josef suffered a left quadricep injury while representing the Venezuela national team against Peru on March 23.
After a lengthy recovery period, he returned to action but faced another injury over the summer.
Nonetheless, Josef made a remarkable comeback by netting consecutive hat-tricks against the New England Revolution and Orlando City in September 2017, earning him the MLS Player of the Month for the second time that season.
Despite being sidelined for several games due to injuries, Josef Martínez ended his debut year in Atlanta, scoring an impressive 20 goals in all competitions, ranking fourth in the league, and securing a spot in the MLS Best XI for the 2017 season.
Despite his outstanding performance, Atlanta United finished third in the Eastern Conference and was eliminated in the first round of the MLS Cup Playoffs by Columbus Crew.
On June 2, 2018, he tied the MLS record for hat-tricks by converting a late penalty kick against Philadelphia Union. Just a month later, he broke the record against DC United, accomplishing the feat in only 44 games.
His exceptional form continued as he was named the MLS Player of the Month for July, scoring ten goals and providing an assist in five matches.
He further impressed by scoring the only goal for the MLS All-Stars and earning MVP honors in the 2018 MLS All-Star Game against Juventus.
In the 2019 season, he set a new MLS record by scoring in 12 consecutive games, extending his goal-scoring streak to 15 matches, the third-longest in world football. However, in 2020, Martínez suffered a torn ACL, missing the entire season.
He made a strong comeback in the 2021 season but faced some setbacks with off-field training issues under coach Gabriel Heinze.
Despite that, he displayed his goal-scoring prowess and earned several crucial victories for Atlanta United.
In 2022, he continued to impress, winning the MLS Goal of the Year award but ultimately decided not to renew his contract with the club after six successful seasons.
Inter Miami
On 18 January 2023, it was announced that Martínez had been traded to Inter Miami.
International Career
Josef Martínez made his international debut on 7 August 2011 against El Salvador as a substitute in the 76th minute.
On 10 November 2016 (matchday 11 of the 2018 FIFA World Cup qualification), he scored a hat-trick against Bolivia in a 5–0 win in Maturín.
Josef Martínez Transfer News
Josef Martínez transferred to Inter Miami CF on 18th January 2023, the fee was not disclosed.
Prior to his move to Inter Miami, Josef was playing for Atlanta United FC, where he joined on 21st March 2017 for a fee of 4.5 million euros.
Before his stint at Atlanta United, Josef was playing for Torino, where he joined on 20th March 2017. He arrived at Torino on loan from Atlanta United and later made the move permanent.
Josef's football journey began at Young Boys, where he joined on 1st July 2014 for a fee of 3 million euros. He initially went on loan to FC Thun from Young Boys on 1st July 2013.
Josef Martínez started his professional career at Caracas, joining on 1st July 2010. Before that, he was part of the Caracas U20 team. He had a gap year with no team in 2009.
Josef Martínez Honors, Awards, and Achievements

Atlanta United
MLS Cup: 2018
Eastern Conference: 2018
U.S. Open Cup: 2019
Campeones Cup: 2019
Individual
MLS Best XI: 2017, 2018, 2019
MLS Most Valuable Player: 2018
MLS Golden Boot: 2018
MLS All-Star: 2018, 2019
MLS All-Star Game MVP: 2018
MLS Player of the Month (6): March 2017, September 2017, July 2018, August 2018, July 2019, August 2019
MLS Cup MVP: 2018
MLS 100 goals club
MLS Goal of the Year: 2019, 2022
Meet Josef Martínez Girlfriend and Son
Josef Martínez, the unmarried football star, is currently in a joyous relationship with his beautiful girlfriend, Valentina Veroes. She is popular due to her relationship with Josef Martínez. Together, they share the love and joy of parenthood, as they have a son named Josef André. Embracing their family life, they lead a content and harmonious existence, free from any disruptions. Josef identifies as straight, reflecting his sexual orientation.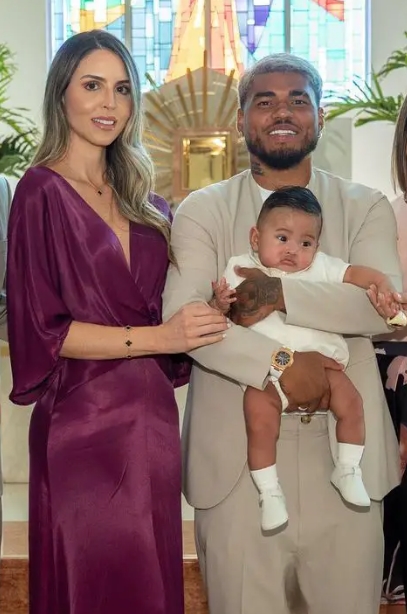 Josef Martínez Net Worth & Salary details
Josef Martínez, the talented footballer, has made a mark in Major League Soccer as a player for Inter Miami. With an estimated net worth of $5 million in 2023, Josef's career has been financially rewarding. During his time with Atlanta United, he earned an impressive annual salary of £2,392,000, which amounted to £46,000 per week. In January 2023, he made the move to Inter Miami after being traded. Apart from his football career, Josef's wealth is bolstered by lucrative endorsement deals, including partnerships with prestigious brands such as Mercedes, Verified Eyewear, AT&T, Whistle Sports, Paco Rabanne, and even the popular eFootball video game. With a market value of €4 million as of March 31st, 2023, Josef Martínez is living a cool lifestyle, content with his earnings and the opportunities that his football prowess and endorsements have brought his way.
Josef Martínez Height, Hair, and Weight
Josef Martínez, the handsome and cool footballer, stands at a height of 1.72 meters or 5 feet 8 inches and weighs 70 kilograms, boasting an athletic body build that complements his striking appearance with blonde hair and captivating black eyes. A true fitness enthusiast, Josef is dedicated to maintaining his physique through regular and rigorous exercise routines. His commitment to health and fitness has paid off, as he currently enjoys a robust and healthy body, a testament to his dedication and passion for the sport he loves.