Juliette Binoche is a renowned French actress and dancer. She is famous for her significant portrayal of Sandra Brody in the 2014 film "Godzilla." With a career spanning over sixty feature films, she's amassed a collection of prestigious awards, including an Academy Award, a British Academy Film Award, a Silver Bear, Cannes Film Festival accolades, a Volpi Cup, and a César Award. Binoche's acting journey began in her youth, leading her to diverse roles in both French and English language films, spanning mainstream and art-house productions. Alongside her film career, Binoche has periodically graced the stage, notably in productions like Luigi Pirandello's "Naked" in London and Harold Pinter's "Betrayal" on Broadway, earning her a Tony Award nomination in 2000. In 2008, she embarked on a global tour with the modern dance production "in-i," a collaborative venture with Akram Khan.
Family Details
Juliette Binoche was born on March 9, 1964, in Paris, France. She holds French nationality and embodies a rich multiracial ethnicity comprising White and Latino roots, stemming from her French, Belgian, Polish, and Portuguese-Brazilian ancestry. Her father, Jean-Marie Binoche, had a career in directing, while her mother, Monique Yvette Stalens, was once a teacher. Juliette has a sister named Marion Stalens. Sadly, her parents' marriage ended in divorce when she was just four years old. As of 2023, she celebrated her 59th birthday.
While her journey led her to the renowned Conservatoire National Supérieur d'Art Dramatique (CNSAD) to pursue acting, she eventually departed from the institution due to her dissatisfaction with the curriculum.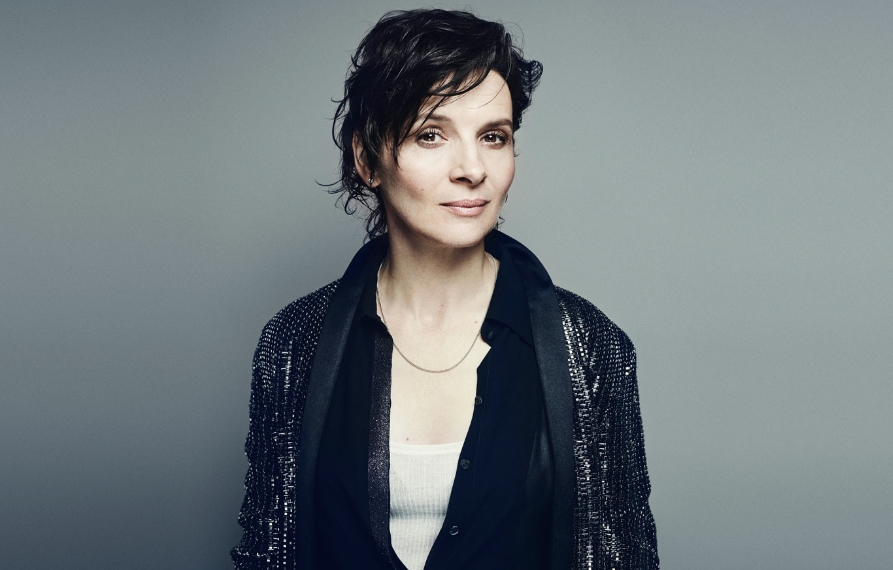 Juliette Binoche Acting Career
In 1983, Juliette Binoche made her debut in the French film industry with "Liberty Belle."
Her career quickly gained momentum as she auditioned for the female lead in Jean-Luc Godard's controversial film "Hail Mary."
However, it was her role in "Les Nanas" that marked her breakthrough moment, propelling her to stardom.
She continued to shine in a series of critically acclaimed films such as Jacques Doillon's "Family Life," "Cyrano de Bergerac," and Krzysztof Kieślowski's "Three Colours: Blue," where she delivered remarkable performances.
Her versatility as an actress allowed her to seamlessly transition between French and international cinema, starring in a diverse range of films, from "The English Patient" to "Chocolat."
In the following years, Binoche's career remained prolific, with notable appearances in films like "Caché," "Bee Season," and "Flight of the Red Balloon."
She also ventured into Hollywood with roles in "Godzilla" and "Ghost in the Shell," showcasing her global appeal.
Following that, she graced the screen in Naomi Kawase's "Vision" (2018) and "High Life" (2018), collaborated with Olivier Assayas on "Doubles Vies" (2019), and joined forces with Patrice Leconte for "La maison vide" (2019).
In 2019, she took on the role of Claire Millaud in "Who You Think I Am," directed by Safy Nebbou, and portrayed Lumir in Hirokazu Kore-eda's "The Truth."
The following year, in 2020, she brought Paulette Van der Beck to life in "How to Be a Good Wife," directed by Martin Provost.
In 2021, she assumed the character of Marianne Winckler in "Between Two Worlds," helmed by Emmanuel Carrère.
Her cinematic journey continued in 2022 with "Both Sides of the Blade," where she played Sara under the direction of Claire Denis, and in "Paradise Highway" as Sally, directed by Anna Gutto.
Additionally, she appeared as Isabelle in Christophe Honoré's "Winter Boy."
Looking ahead to 2023, Binoche is set to portray Eugénie in "The Pot-au-Feu," directed by Tran Anh Hung, with another project titled "The Return" where she will play Penelope, currently in the filming stage.
Juliette Binoche Awards and Achievements
Academy Award
1996: Best Supporting Actress for "The English Patient."
British Academy Film Awards (BAFTA)
1996: Best Actress in a Supporting Role for "The English Patient."
Berlin Film Festival
1993: Berlinale Camera.
1997: Silver Bear for Best Actress for "The English Patient."
Cannes Film Festival
2010: Best Actress for "Certified Copy."
Venice Film Festival
1993: Volpi Cup for Best Actress for "Three Colors: Blue."
César Awards
1994: Best Actress for "Three Colors: Blue."
European Film Awards
1992: Best Actress for "Les Amants du Pont-Neuf."
2000: Jameson People's Choice Award for Best Actress for "Chocolat."
2019: Achievement in World Cinema Award.
Goya Awards
2023: International Goya Award.
Various Awards and Critics Associations
1996: Dallas-Fort Worth Film Critics Association Awards for Best Supporting Actress for "The English Patient."
1997: National Board of Review for Best Supporting Actress (shared with Kristin Scott Thomas) for "The English Patient."
2001: Theatre World Award for Outstanding Actress in a Play for "Betrayal."
2005: London Film Critics Circle Awards for Actress of the Year for "Caché."
2013: Tallinn Black Nights Film Festival for "Camille Claudel 1915."
2016: Tallinn Black Nights Film Festival for "The Wait."
Special Awards
1986 – Prix Romy Schneider
2010 – Kerry Film Festival – Maureen O'Hara Award
2010 – Cairo International Film Festival – Lifetime achievement
2014 – Manaki Brothers Film Festival – Special Golden Camera 300 for contribution in world the Art of Cinema
2014 – Locarno International Film Festival – Excellence Award Moët & Chandon
Juliette Binoche Boyfriend
Juliette Binoche has never been married and she has no husband. Her current partner/boyfriend is the actor Patrick Muldoon, and they have been together since 2014, following an initial romance in 2003 that lasted for two years before they briefly split. While Binoche hasn't publicly disclosed many details about their relationship, it appears that they are happily enjoying their time together.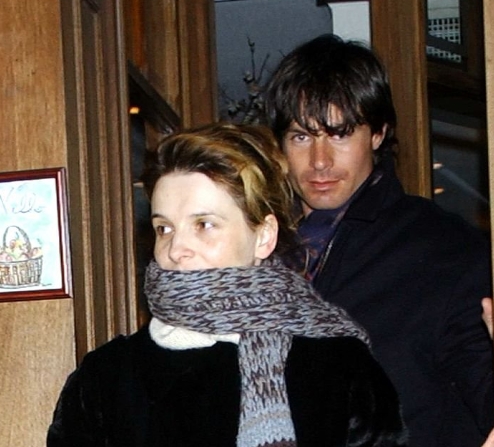 In the past, she had a relationship with Daniel Day-Lewis in 1988 and was in a relationship with André Halle, a non-showbiz man, with whom she has a son named Raphaël, born in September 1993. She also dated her co-star from "Children of the Century," Benoît Magimel, with whom she has a daughter named Hana, born on December 16, 1999. Subsequently, she had a relationship with Santiago Amigorena from 2005 to 2008.
Juliette Binoche Net Worth
Juliette Binoche is a versatile talent, excelling as an actress, artist, and dancer. As of 2023, her estimated net worth stands at $25 million, a testament to her enduring success in the entertainment industry over a career spanning more than four decades. Binoche commands an annual salary exceeding $1 million from her professional work, primarily deriving her wealth from the entertainment sector and lucrative endorsements.
Notably, she served as the advertising face of Lancôme's Poème perfume from 1995 to 2000, featuring in print campaigns photographed by Richard Avedon and television advertisements. Currently residing in Paris, Binoche enjoys a lavish lifestyle, residing in a grand residence and owning various parcels of land. Her collection of vehicles included Lexus, Mercedes, Ford, and Toyota.
Juliette Binoche Haircut
Juliette Binoche, the enchanting actress, stands at the perfect height of 5 feet 6 inches. She maintains a bodyweight of 57 kg. Her body measurement is 34-25-34 inches, complementing her dress size of 6 (US) and a shoe size of 8 (US). With captivating brown eyes and lustrous dark brown hair, she exudes elegance. She possesses a slim body type. In October 2022, Juliette cut her hair as a sign of protest against the Iranian government after the death of Mahsa Amini, who died in Iran after she was arrested for improperly wearing her hijab.