About Kate Walsh
Kathleen Erin Walsh famed as Kate Walsh is an American actress as well as a businesswoman who began her career being a model. She worked at Burger King and Dairy Queen before she starting her modeling career in Japan in the 1980s where she also taught English. She rose to fame after her role as Dr. Addison Montgomery on the ABC television dramas, "Grey's Anatomy". Her first theatrical film appearance was in the crime drama "Normal Life", which is also a beautiful love story in 1996. She had a single episode appearance on NBC police procedural series "Homicide: Life on the Street" in 1996. She is also known for her role as Rebecca Wright on the short-lived NBC sitcom "Bad Judge", and Olivia Baker on the Netflix drama series, "13 Reasons Why". She has played many bold roles such as that of a lesbian in "Angels Crest" (2011), and of a transsexual in "CSI: Crime Scene Investigation" in 2004. She was a part of the campaign to support US President Barack Obama. She was ranked at #52 on the "Hot 100 list" of hottest women in 2007 by Maxim. She survived a brain tumor that was diagnosed in 2015. She is bold enough to quote that she sees a silver lining in her illness. She has also been a part of an initiative for dog adoption. Her website talks about saving elephants, wildlife which is at a risk, and saving wildlife destinations.
Recent in the news, Kate Walsh stars in the new Liam Neeson thriller "Honest Thief". "We shot it around this time in 2018 outside of Boston; we were meant to be in Boston proper but we were shooting most of it in Worcester because it was just so busy," she said. "And now we are in a world where production is few and far between and in a completely altered state", she added. She plays Annie, who meets Liam Neeson's Tom when he hires a unit at the storage facility she runs. Walsh, who has been living in Perth since her March holiday got extended by COVID-19, said working with Neeson was a gift. She is currently appearing in The Other Place at the Fremantle Theatre Company running until Sunday, November 8. "Honest Thief" is now in cinemas.
Kate Walsh is famous for her role as Nicki Fifer on "The Drew Carey Show", where she played the romantic alliance of Drew Carey from 1997 to 2001. She is best known for her role in the show, "Grey's Anatomy" as Dr. Montgomery from 2005 to 2012. She is better known for being a part of the internationally acclaimed television series, "13 Reasons Why", which proved to be a rage among the millennial generation. She is also famous for appearing in the 2012 movie "The Perks of Being a Wallflower" (2012), which is an adaptation of the acclaimed book by the same name.
Source: @coveteur
Kate Walsh was born on 13th October 1967 with the birth name/full name of Kathleen Erin Walsh. Her birthplace is in San Jose, California, in the USA. She grew up in Tucson, Arizona (hometown). She was born to her parents; Joseph P. Walsh (father), and Angela C. Bochetto (mother). She also has two siblings, Joe Walsh, and Sean Walsh. Her father is of Irish, a native of Navan, County Meath, and her mother is of Italian descent. Her ethnic background is White and her nationality is American. Her zodiac sign in Libra and her religion is Roman Catholicism. As per her education, she attended Catalina Magnet High School for three years. She then graduated from Rincon High School. After graduating from high school, she attended the University of Arizona to study acting. She also attended Piven Theatre Workshop in Chicago. As of 2020, she celebrated her 53rd birthday.
Being at the age of 53, Kate still looks very young and charming. She stands at a height of 1.74 m or 5 feet and 8 inches. She has a bodyweight of 141 lbs or 64 kg. She has a slim body build. She has green eyes and usually dyes her hair red. She has a very wide smile and cheerful demeanor. Blessed with great looks and an amazing goddess-like figure, she can definitely rock any wear she decides to put on. Considered hot and sexy actresses of today's time, she takes extra care of her appearance. She eats right and works out on a regular basis to maintain her shape and weight. Besides, she has also evolved as one of the fashion icons in the biz. She wears trendy clothes along with the right hair and makeup to look different and elegant than the rest. She makes a special effort to look professional and attractive on air.
Kate Walsh's Career
Prior to the achievement of her huge career, Kate worked at Burger King and Dairy Queen initially.
Later, she began her career as a model in Japan in the 1980s, where she taught English.
She also worked with the Piven Theatre Workshop.
She then performed on National Public Radio in the production of the radio play "Born Guilty".
Television Career
After her modeling career, she made her television debut in the American police procedural TV series, Homicide: Life on the Street in the year 1996 in the episode of "Stakeout".
She then appeared in minor roles in "Swift Justice" and "Law & Order".
She landed in a major role as Nicki Fifer in an American sitcom, "The Drew Carey Show" from the year 1997 to 2002.
After that, she made her role in HBO's "The Mind of the Married Man", "The Norm Show", "CSI: Crime Scene Investigation", "Late Night with Conan O'Brien", "Karen Sisco".
She made her breakout role in the American medical drama television series, "Grey's Anatomy" in the year 2005 as Dr. Addison Montgomery.
She became the main cast of the same series in the season 2 and 3.
Later, she appeared as a special guest star in "Grey's Anatomy" from season 4 to season 8.
She was also cast as the lead role of Dr. Addison Montgomery in an American medical drama television series, "Private Practice" from the year 2007 to 2013.
Then, she appeared in "Full Circle" in 2013, "Fargo" from the year 2009 to 2014.
She had a guest-starring role in Hulu's original series "The Hotwives of Orlando" and later starred in the NBC series "Bad Judge", which aired for one season.
She appeared as Olivia Baker in an American teen drama web television series, "13 Reasons Why" since 2017. Her performance was met with critical acclaim, having been dubbed the "best work" of her career.
She also had a significant recurring role as "the Handler" in the Netflix series "The Umbrella Academy".
Film Career
Kate made her film debut in the year 1995 by appearing in the American crime drama film, "Normal Life" as Cindy Anderson.
After that, she appeared in small roles in various films including "Peppermills", "Henry: Portrait of a Serial Killer, Part II", "Night of the Lawyers", "Kicking & Screaming", "Three Below Zero, Heaven", "The Family Man", "Anatomy of a Breakup", "A Day in the Life of Nancy M. Pimental", "Under the Tuscan Sun", "After the Sunset" and more.
What's more, she also landed her role in "Inside Out", "Bewitched", "Veritas", "Prince of Truth", "One Way to Valhalla", "Legion", "Angels Crest", "The Perks of Being a Wallflower".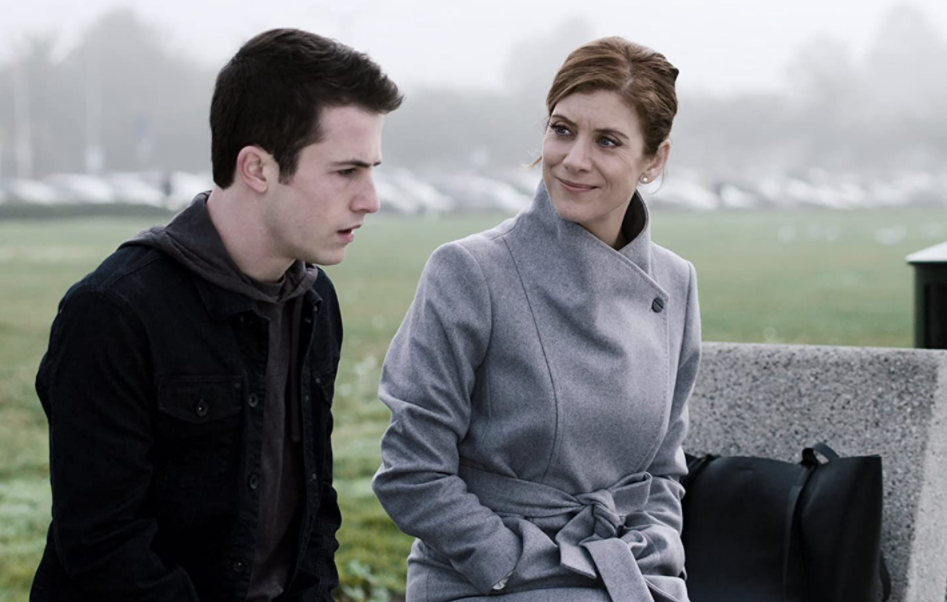 Source: @imdb
Theatre Career
Kate made her off-Broadway debut in May 2010 by appearing opposite Paul Sparks in Atlantic Theatre Company's world premiere of Stephen Belber's "Dusk Rings a Bell".
She appeared in the plays "Happy Birthday Wanda June", "The Danube", "Moon Under Miami", "Troilus and Cressdia".
She was also a member of the improvisational comedy troupe Burn Manhattan and the New York City Players theater ensemble.
Fashion Career
Kate founded a beauty and lifestyle company, "Boyfriend LLC" in the year 2010 which launched its first product, a perfume called "Boyfriend" in November 2010.
She along with HSN partnered to launch the "Boyfriend" fragrance with live appearances by the actress/entrepreneur on HSN, November 11, and 12.
Her fragrance train case, including Boyfriend Eau de perfume, pulse point oil, and votive candles, sold out on day one exceeding sales expectations.
She wrote and directed eight web commercials, relaying the sentiments the Boyfriend scent was developed to evoke.
Kate Walsh's Awards and Achievements
Kate Walsh is an award-winning actress who has received many awards during her career timeline. She rесеіvеd Ѕаtеllіtе Аwаrdѕ іn саtеgоrу Веѕt Еnѕеmblе Теlеvіѕіоn in the year 2006. She rесеіvеd Ѕсrееn Асtоrѕ Guіld Аwаrdѕ іn 2007. Ѕhе nоmіnаtеd fоr Реорlе'ѕ Сhоісе Аwаrdѕ. Іn the year 2012, she rесеіvеd thе Ѕаn Dіеgо Fіlm Сrіtісѕ Ѕосіеtу Аwаrdѕ. In 2005, Walsh joined the Planned Parenthood Federation of America (PPFA)'s Board of Advocates, and in 2008 received the PPFA Maggie Award for an Artist who Stands Up for Reproductive Health and Freedom.
Kate Walsh's Personal Life
Regarding the marital status of Kate Walsh, she was a married woman. Going towards her relationship, she first began dating Alex Young in 2006 which lasted for only two years. Alex announced his relationship with Kate during the time when they together attended Barack Obama fundraiser in Los Angeles at which Young was a host. Later, the duo got married in September 2007 in Ojai, California. After remaining together for 15 months as a married couple, Alex applied for divorce on 11th December 2008. By February 2010, they were legally separated. After the separation, she began dating Neil Andrea from the year 2009 which also lasted for a couple of years. Their relationship started with a rumor which was confirmed by Kate and Neil when they were seen kissing, holding hands, and strolling the streets of Los Angeles. After that, she started dating writer-producer beau Chris Case in 2011. The two dated for 4 years before splitting on an amicable note in 2015 saying that the breakup happened because they were in a different place in life at that time. She dated actor-producer Trevor Davis who is 15 years younger than her. They broke up in 2017 for Kate wanted a baby and Trevor was not ready. As of now, she is assumed to be single as there is no rumors about her dating anyone. Her sexual orientation is straight.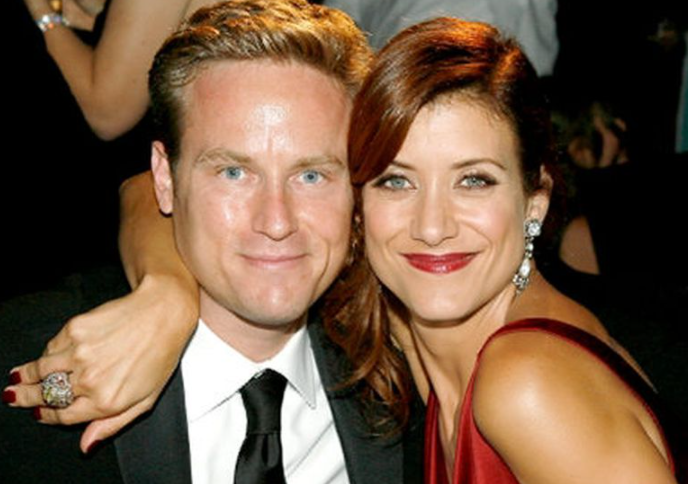 Source: @nydailynews
Kate Walsh revealed in September 2017 that she was diagnosed with a benign meningioma in the year 2015. Her tumor was removed successfully after undergoing surgery. She took a 9 months break to recover. She also underwent a hip replacement in November 2019.
Kate Walsh's Net Worth 2020
Kate Walsh is a successful actress and businesswoman who has made a huge amount of money throughout her career. As of 2020, the net worth of Kate Walsh is estimated to have $25 Million. She made her fortune by appearing in many TV shows, and films. She received $175 thousand per episode. She has launched various perfume brands. She was Cadillac 2008 CTS brand ambassador between 2007 and 2008. In August 2014, she appeared in a TV commercial for Garnier dark spot remover. Post which, she became known as the cover model for the brand. She has served as the spokesperson for a body wash Caress' Exotic Oil Infusions. She was seen in a TV ad for health services organization Cigna in 2017. She was also a part of the National Geographic campaign for big cats. Her major source of earning comes from acting career and as of today, she is living a luxurious lifestyle.