Kayleigh McEnany is an American spokesperson, political commentator, and writer. She is a former CNN contributor. She was appointed a national spokesperson for the Republican National Committee in 2017. In February 2019, she was named a national press secretary for Donald Trump's 2020 presidential campaign. On April 7, 2020, she was appointed White House press secretary. She is the fourth white house secretary appointed during the Reign of Donald Trump Presidency. Before her, Stephanie Grisham used to hold her position. Scroll down to know more information regarding her biography, famous for, family details, husband, career, birthday, wiki, news, age, and many more.

Famous For
Being the 33rd White House Press Secretary.
Being a Trump supporter and she announced her support the then-candidate Donald Trump for his candidacy for the president of America.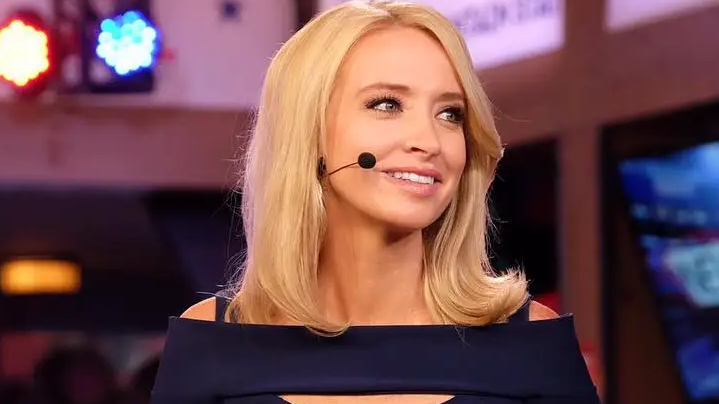 Source: @businessinsider.com
Early Life of Kayleigh McEnany
Kayleigh McEnany was born on April 18, 1988, in Tampa, Florida, USA. She holds American Nationality and belongs to a White Caucasian ethnicity. Her birth sign is Aries. Her birthday falls on April 18th of every year. Her upcoming 32nd birthday is just 10 days behind which will be celebrated on 18th April 2020. She is the daughter of commercial roofing company owner Michael McEnany and Leanne McEnany. Information about her sibling's existence is not disclosed yet. McEnany was educated at the Academy of the Holy Names, a Catholic preparatory school in Tampa. She earned a Bachelor of Science in Foreign Service (BSFS) in international politics from the Georgetown University School of Foreign Service in Washington, D.C. She spent a year studying at St Edmund Hall, Oxford, a constituent college of the University of Oxford. McEnany studied at the University of Miami School of Law and then transferred to Harvard Law School, receiving her J.D. in May 2017. She is a Follower of Christianity.
Career of Kayleigh McEnany
As a high school and college student, McEnany interned for several politicians including Tom Gallagher, Adam Putnam, and George W. Bush, and later worked in the White House Office of Communications.
After graduating from Georgetown University, McEnany worked as a producer on Mike Huckabee's namesake television show and appeared on Fox News.
While in law school, she appeared on CNN and often defended President Donald Trump, whom she supported in the 2016 presidential election.
On August 5, 2017, McEnany tweeted she was leaving CNN for another opportunity and appeared as the host of Real News Update the next day.
On August 7, 2017, the Republican National Committee appointed McEnany as its national spokesperson.
McEnany's book, The New American Revolution: The Making of a Populist Movement, was released in early January 2018.
On the February 25, 2020 edition of Trish Regan's show on Fox Business Network, McEnany praised Trump's handling of the 2019–20 coronavirus pandemic, saying, "This president will always put America first, he will always protect American citizens, we will not see diseases like the coronavirus come here, we will not see terrorism come here and isn't it refreshing when contrasting it with the awful presidency of President Obama."
In the weeks following her remark, as the virus continued to spread, McEnany was criticized by many for the comment. McEnany in turn claimed that she was only speaking in the context of restricting travel to the United States from China.
Following Mark Meadows's replacement of Mick Mulvaney as White House Chief of Staff in April 2020, Meadows' first personnel change was hiring McEnany as White House Press Secretary. Stephanie Grisham, who has served in the role and as White House Communications Director since June 2019, became Melania Trump's chief of staff and spokesperson.
Achievement and Awards Won by Kayleigh McEnany
While studying at Miami, she was the recipient of the Bruce J. Winick Award for Excellence, a scholarship awarded to students in the top 1% of their class.
Personal Life of Kayleigh McEnany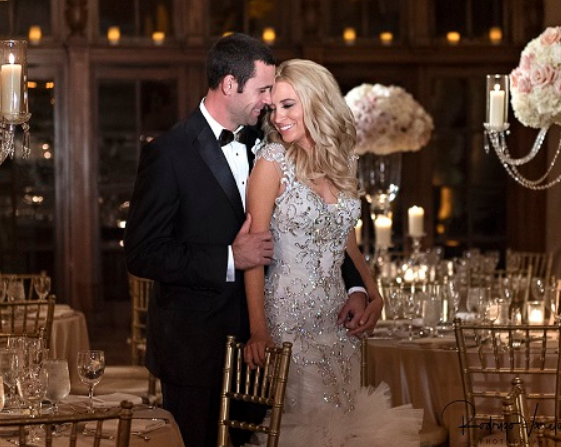 Source: @glamourbiz.com
McEnany is a married woman. She gets married to a professional baseball pitcher for the Tampa Bay Rays organization, Sean Gilmartin. The duo married on November 18, 2017. The couple has one daughter named Karen Gilmartin who was born in November 2019. The pair began dating back in 2015, while Sean was a rookie for the Mets. The couple has been successfully making their marriage work, despite sometimes needing to be in different states for work. Her sexual orientation is straight.
Body Measurement of Kayleigh McEnany
Kayleigh McEnany is a beautiful and bold lady with a slim and well-maintained body physique. Kayleigh McEnany is probably one of the most beautiful women on the political circuit. She stands 5 feet 7 inches tall and weighs 59 kg. She has a CocaCola type body figure having 36-24-35 inches body measurement. Her hair color is Blonde and her eye color is Green. Overall, she has got a healthy body.
Net Worth of Kayleigh McEnany
As of 2020, the net worth of Kayleigh McEnany is estimated to be $4.5 million while her salary is not disclosed yet. But according to Recent Salary Reports, A Press Secretary in the Washington, DC Area area is reported to earn $57,000 per year. Since currently she has been appointed as a new Press Secretary in Washington, DC, so she is expected to earn a basic salary of $57,000 per year. She has accumulated her mass fortune from her profession as an American spokesperson, political commentator, and writer.