Kelly Key Biography
Versatile Kelly de Almeida Afonso Freitas is professionally known as Kelly Key who is a Brazilian pop singer, songwriter, and TV hostess. She sang "Baba" and has worked as a television presenter in Brazil. She released her first album, "Kelly Key" (2001), at the age of seventeen. She has sold more than two million records internationally since beginning her career in 2001. Her first single was "Escondido". The song "Baba Baby" was very played on the radio and thanks to this, the album was 2x platinum in Brazil, and was released in Portugal and Chile. She has also created a doll, a line of shoes, and a large number of products for teenage girls. Scroll down to read Kelly's Full Biography, Untold Story, Wiki, Facts, Age, Net Worth, Personal Life, Family, & more.
Famous For

Being a Brazilian pop singer, songwriter, and TV hostess.
For her first album, "Kelly Key".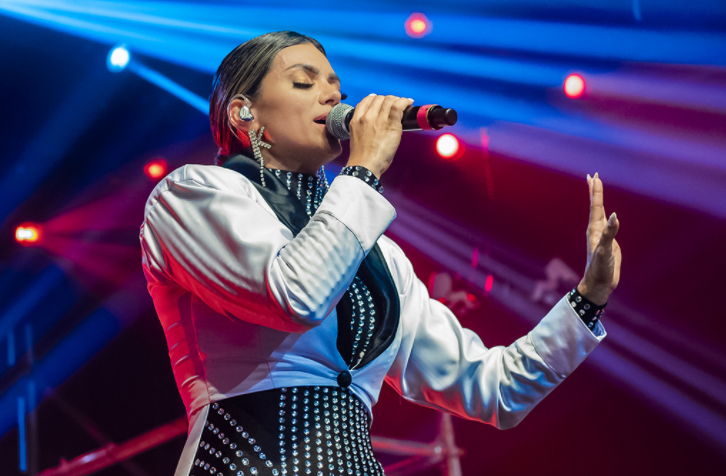 Source: @setorvip.com.br
Kelly Key Early Life
Kelly Key took birth on 3rd March 1983 with the real name or full name of Kelly de Almeida Afonso Freitas in Rio de Janeiro, Brazil (hometown/birth nation). She holds a Brazilian nationality and Brazilian-white ethnicity. Likewise, she is from the Christianity religion and her race is white. She happily celebrates her birthday on the 3rd March of every year and she has celebrated her 37th birthday as of 2020. As her birthdate, her star sign is Pisces. She the daughter of Porfirio Ribeiro de Matos Afonso (father) and Elisabeth Mota de Almeida Afonso (mother). Kelly has one sibling, a brother named Thiago Almeida Afonso.
Kelly Key Career

Kelly Key commenced her singing career at the age of seventeen when she released her first album, "Kelly Key" in 2001 whereas she launched her first single the song "Escondido" ("Hidden") as her song "Baba" ("Drool") became the big breakthrough which was the biggest hit in the country during 2001 and 2002. The album went 2x platinum in Brazil and selling over 500.000 copies.
Her first two singles comprised highly explicit sexual content; although the albums appealed predominantly to minors, however, the album would later tender two more successful singles: "Cachorrinho" ("Little Dog").
Then, in 2002 was released "Kelly Key en Espanol", a Spanish version of the debut album only in Latin America, selling 50,000 copies, and also was released Remix Hits, a remix album for the LGBT clubs, selling 100,000 copies worldwide.
She released her second album "Do Meu Jeito" (en: My Way) in 2003 as she released her third studio album in 2005, "Kelly Key 2005" which featured teen pop songs.
Key released her last album on the Warner Music label, "Por Que Nao?" (English: Why Not?) in 2006 however, her first compilation, "100% Kelly Key" was launched in 2007.
Later, she released her fifth studio album "Kelly Key" in 2008 as she became the host of the Rede Record's TV show "Hoje em Dia" with other presenters in 2009.
As well, she became the host of her own TV show, the "Game Show de Verao" in 2010 as she returned to music and released her first house music single, "O Problema e Meu" ("The Problem is Mine") in 2011, and she also released her debut English single, "Shaking (Party People) on 15th November of the following year.
After that, Kelly released her sixth studio album No Controle" on 3rd February as she announced a return to the stage; the single "Controle" marked her return to music after five years dedicating herself exclusively to television in 2014.
Similarly, she released an EP titled "Do Jeito Delas" and the following year expanded it into an album of the same name in 2019.
Kelly Key Albums
2001: Kelly Key
2002: En Español
2003: Do Meu Jeito
2004: Kelly Key - Ao Vivo
2005: Pra Brilhar
2006: Por Que Não?
2008: Kelly Key
2015: No Controle
2020: Do Jeito Delas
Kelly Key Tours
2001-03: Turne Kelly Key" (247 concerts - In Brazil)
2003-04: Turne Ao Vivo e do Meu Jeito (118 concerts in Brazil)
2005: Turne O Filme Já Começou"
2006: Turne Por que Nao? (46 in Brazil)
2008-09: 100% Tour (90 concerts in Brazil)
2010: Holiday Tour (7 concerts - Brazil)
2011-13: In The Night/Shaking Tour (43 concerts - Brazil)
2015-present: Turne No Controle (19 concerts - Brazil)
Kelly Key Personal Life
Reflecting on Kelly Key's personal life, she is a married woman. She was first married to Latino in 1997 with whom she was in a romantic relationship for a long time. But the couple got divorced in 2002. Key then tied a knot with Mico Freitas in 2004. She has given birth to three children named, Suzanna Freitas, Artur Freitas, and Jaime Vitor Freitas. Her daughter, Suzanna has decided to participate in the game "Verdade or Mentira" in Instagram Stories, last Monday. When interacting with her followers, an internet user asked about her parents' relationship: "[Truth or lie] that your mother and father don't speak to each other?". With no words, Suzanna said that the two do not speak anymore, but made it clear that it is not because of a fight. "Yes, it is true, they do not speak. But not because they are fighting, or something. It's because it's unnecessary ", she started in a sequence of videos. "When I was a kid, then I really needed it, now that I'm older, what are they going to say? There is no need," she analyzed. Furthermore, talking about her sexual orientation, she is straight.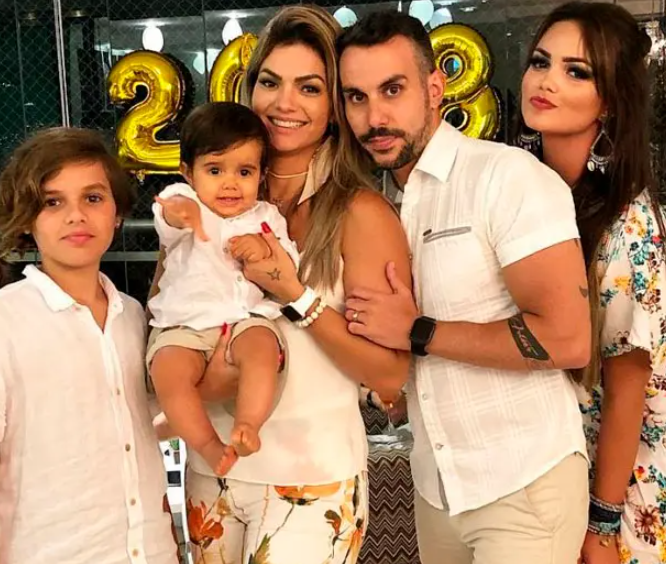 Source: @ibahia
Additionally, Key has great success with the LGBT people in Brazil, and she supports same-sex marriage in the country. She was a spokesperson to high-school age young adults in a campaign in which she said, "Show how you've grown up. This Carnaval, use condoms."
Kelly Key Net Worth

Moving towards Kelly Key's net worth, she has a worth of around $320,000 as of 2021 whereas she also earns a fine amount of salary which is also in thousands of dollars per year. Key has earned a handsome amount of money from her career as her major source of income is from her singing career. She is sincere in her work. But, she is doing all the hard works in order to build a secure financial status for herself and her family.
Kelly Key Body Measurement
Kelly Key is a beautiful and adaptable singer who stands at an ideal height of 5 feet and 6 inches with a balanced bodyweight of around 65 kg. She had the perfect body combined with good looks. She could carry off any look with great simplicity. Her delicate facial proportions and her perfect goddess-like figure make her an object of desire among men. Graceful woman Key has blonde hair color and dark brown eyes color as her body build type is slim and her body measurement is 38-36-42 inches.