Kiban Rai is a Welsh footballer. His playing position is midfielder and he is famous for playing for the EFL League Two club Newport County. In a significant milestone for Nepalese heritage in football, he made history in 2023 by becoming the first male player of Nepalese descent to secure a professional contract in the Premier League or EFL, with his newly inked deal at Newport County. With this achievement, Rai aspires to inspire players from diverse ethnic backgrounds, showcasing that there is indeed a pathway to professional football for talented individuals regardless of their heritage. The 18-year-old emphasizes the importance of providing opportunities to players of various backgrounds and hopes to see a broader representation of diversity in football, encouraging aspiring talents to believe in the possibility of achieving their dreams. On 29th August 2023, Kiban scored his first goal for Newport County, a 96th-minute equalizer against Premier League's Brentford in the EFL Cup, although Brentford won in the penalty shootout.
Kiban Rai Family Background
Kiban Rai, a native of Brecon, Wales, was born on May 28, 2005, and turned 18 in 2023. He proudly holds Welsh nationality with a Welsh-Asian ethnicity. His family background is deeply connected to the military, as his father, Gaj, served as a British Army Gurkha, stationed in Brecon due to the presence of military barracks in the town. Kiban Rai follows the Kirat religion and has spent his upbringing in the town of Brecon, where his mother Indra, and father Gaj settled during their military service.
Kiban Rai Football Career
Kiban Rai's football journey began when he joined Newport County's youth academy at the Under 15 level, a pivotal step in his career.
His senior debut for Newport County occurred on March 5, 2023, during a 3–1 EFL League Two match against Salford City, where he made his mark as a second-half substitute for Nathan Moriah-Welsh.
This promising start paved the way for Rai to sign his inaugural professional contract with Newport County in June 2023, a groundbreaking achievement as the first male player of Nepalese heritage to secure such a contract within the Premier League or EFL.
Rai's remarkable year continued when, on August 29, 2023, he scored his maiden goal for Newport County, a 96th-minute equalizer in the EFL Cup clash against Premier League side Brentford, although Brentford ultimately emerged victorious in the penalty shootout.
Additionally, Rai's eligibility to represent Nepal on the international stage is through his parental heritage.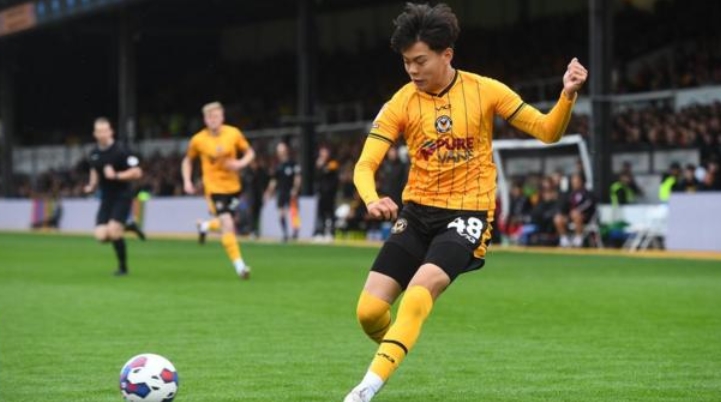 Kiban Rai Salary
Kiban Rai, a promising young football talent, currently graces the roster of EFL League Two's Newport County. As of 2023, his estimated net worth stands at around $500,000, primarily derived from his burgeoning football career. He secures his annual income through a combination of salary, transfer fees, and related endeavors. Content with his earnings, Kiban enjoys a comfortable and fulfilling lifestyle while pursuing his passion for the game.
Kiban Rai Height
Kiban Rai is a handsome footballer, standing tall at 5 feet 9 inches (1.76 meters) and maintaining an athletic physique with a weight of 68 kilograms (150 lbs). His robust and attractive presence is complemented by his black hair and captivating deep brown eyes. To stay in top form, he diligently frequents the gym, further enhancing his already healthy and appealing physique.