About King Von
King Von was an American rapper as well as a songwriter who was well recognized for the release of his debut studio album "Grandson, Vol. 1" (2019). He got his stage name "King Von" from the streets. He was signed to Lil Durk's record label, "Only the Family" and "Empire Distribution". He has also released various well-perceived singles that included "Crazy Story" (2018), "No Flaws" (2019), and "Rolling" (Featuring YNW Melly). He has had 3 Million followers on Instagram and 323.3K followers on Twitter at the time of his death. In the year 2014, King Von was arrested and charged with first-degree murder and 2 attempted murders. However, he was able to prove his innocence and the charges were dropped. He was charged for it at the age of 19 and remained in prison for the case for 3 and a half years. King Von died at the age of 26 on November 6, 2020, in Atlanta, Georgia, U.S. He was shot and killed outside an Atlanta nightclub.
Recent in the news, Atlanta police charge suspects in the fatal shooting of Chicago rapper King Von. A Savannah man has been charged in the fatal shooting of Chicago rapper King Von in Atlanta on Friday morning. Timothy Leeks, 22, was charged with murder after the Atlanta Police Department secured warrants on Saturday, police confirmed. King Von, 26, whose real name is Dayvon Bennett, was shot around 3:20 a.m. Friday during an argument between two groups of men that "escalated to gunfire," according to a statement provided by Officer Steve Avery with the Atlanta Police Department. Bennett was taken to an area hospital, where he died. The incident took place outside Monaco Hookah Lounge, where two off-duty officers who were in uniform and working an extra job at the lounge, along with an on-duty officer who was patrolling nearby, confronted the arguing groups. Shots were fired, police said.

King Von's Cause of Death
On 6th November 2020, King Von passed away. He was shot and killed early Friday morning. A fight in the parking lot of the Monaco Hookah Lounge on Trinity Avenue in the city sparked a shootout between two groups, according to police. He was 26. On Saturday, APD said it had issued a warrant for a suspect in King Von's killing, and that the suspect was being treated for a gunshot wound at Grady Hospital in Atlanta. "The homicide of Bennett is closed with this arrest," the APD wrote in a statement. Two people accompanying Bennett were killed and three others were wounded. Bennett was transported to the hospital in critical condition and died later that day.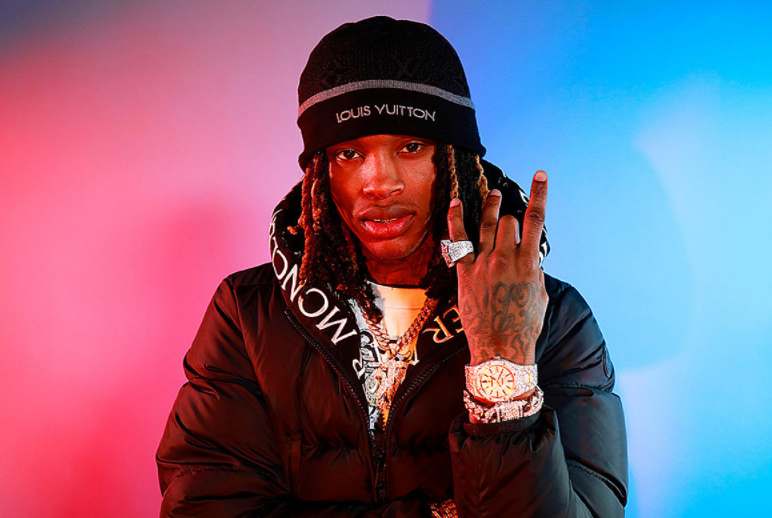 Source: @xxlmag
King Von was famous for being an American rapper as well as a songwriter. He was best known for the release of his debut studio album "Grandson, Vol. 1" (2019).
Kin Von was born on 9th August 1994 in Chicago, Illinois, the USA. He spent most of his life in Parkway Gardens, aka "O'Block" located at the corner of 64th and Martin Luther King Drive on the South Side of Chicago. He grew up as childhood friends with rapper Lil Durk, as well as fellow Parkway Gardens resident Chief Keef. His birth name/real name was Dayvon Daquan Bennett. He holds an American nationality and he belonged to African-American ethnicity. His race was black. About his parents' details, he had not mentioned their name but it is known that his father was sent to prison even before he was born and later he passed away. He met his dad for the first time when he was 7 or 8 years old. He also has two older siblings; brothers. His grandfather's name is David Barksdale who is a member of the black disciples. At the age of sixteen, he went to jail for the first time. Due to this, he could not further study. Prior to going to jail, he was a grade-A student in school. After proving his innocence and beating the case, King Von took to rapping, collaborating with Lil Durk on singles. Lil Durk eventually signed him to his OTF (Only The Family) Entertainment label. Leo was his Zodiac sign and his religion was Christian. He lastly celebrated his 26th birthday.
A very dashing and handsome rapper, King Von stood tall at a height of 5 ft 9 in and his balanced weight consisted of 72 KG. His body build was slim. His eye color was dark brown and his hair color was also dark brown. He preferred to dye his hair either blonde or dye a few dreadlocks whilst leaving the rest of his hair in natural hair color. His hair consisted of 2 shades of dark brown and a lighter shade of brown. He had plump lips with thin eyebrows. His other body measurements such as chest size, waist size, biceps size, and more are still to get revealed yet. He maintained his body a lot by doing frequent exercises. He was very conscious of his food intake.
King Von's Career
Lil Durk signed King Von to his "Only the Family" label from where he released his very first single "Crazy Story" on 6th December 2018 which became his breakout single.
After that, "Crazy Story 2.0" featuring Lil Durk was released in May 2019. A subsequent music video was later released on May 20 of that month and peaked at number four on the Bubbling Under Hot 100 chart.
Then, a third rendition of the single called "Crazy Story Pt. 3" was released on 13th September 2019. Lil Durk and King Von released their collaborative single "Like That" on 9th July 2019.
He also released his single "What It's Like" on 2nd September 2019. The single also appeared on his album "Grandson, Vol. 1". He released his 15 track mixtape, Grandson, Vol. 1, featuring Lil Durk on a pair of tracks on 19th September 2019 which debuted at number 75 on the Billboard 200and number 27 on the Hip Hop/R&B albums chart.
Furthermore, he released his single "2 A.M" on 16th November 2019. He also released his single "Rolling" featuring YNW Melly, accompanied with a music video on 29th November 2019.
He collaborates single "Pressin" with Sadababy which was released on 10th January 2020. He released "Took Her to the O" on 21st February 2020 which went on to become one of his most popular songs and was also included in his mixtape. "LeVon James" which was released on 6th March 2020 which peaked at number 63 on the Billboard 200 which features verses from NLE Choppa, Polo G, Tee Grizzley, G Herbo, Lil Durk, and YNW Melly, among others.
He released his single "Grandson for President" on 29th April 2020. He then released another single, titled "Why He Told" on 27th July 2020, and followed that up with another popular single, "All These N***as", which garnered over 21 million views on YouTube.
After that, he released another single, titled "How It Go", on 26th August 2020. He released "I Am What I Am", featuring New York rapper Fivio Foreign on 9th October 2020. This release was in anticipation of his debut studio album "Welcome to O'Block", released on 30th October 2020. The album includes the Polo G collaboration "The Code", which was released with a music video.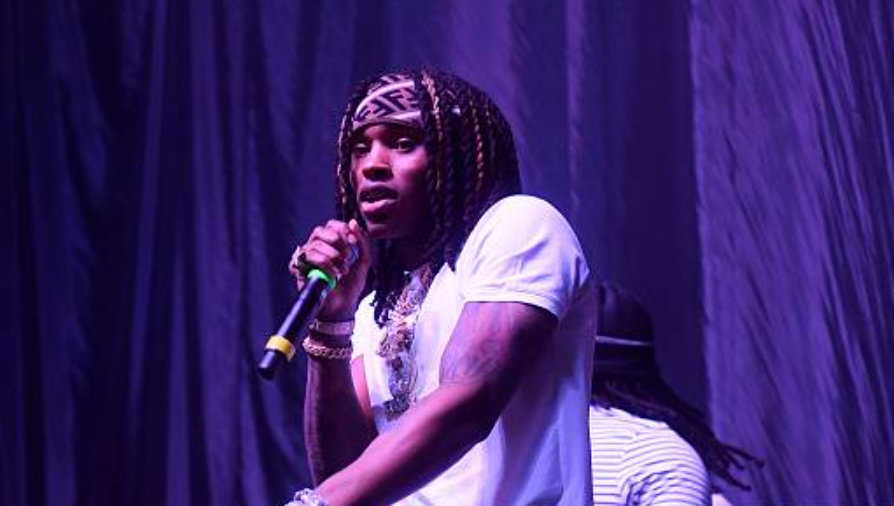 Source: @gettyimages.co.uk
King Von's Personal Life
Regarding the marital status of King Von, it is unknown yet as he has never mentioned his marital status to the media. About his affairs, he once dated Asian Da Brat. By profession, Asian Da Brat is an American rapper and adult entertainer who has released a number of tracks, albums, mixtapes, and extended plays including Da Rise of Barbie Doll Gang Empire, So Icy Princess, Fight Night, Unfuccwitable, Chun-Li Challenge, Bless, Doll SZN Reloaded, Truth, and Come Find Me. Their relationship does not last long and they separated. After that, there is no information about his dating and relationship with anyone.
On 9th August 2019, he was blessed with a son at 6:22 pm (born at Christ Hospital) from an ex-girlfriend of his whose name is unknown. He also has a daughter whose identity he prefers to keep a secret. It is not clear as to who is the biological mother of his children. He is a very secretive person while coming to his personal life. His sexual orientation is straight and he is not gay. At present, he is enjoying his present life happily without any disturbances.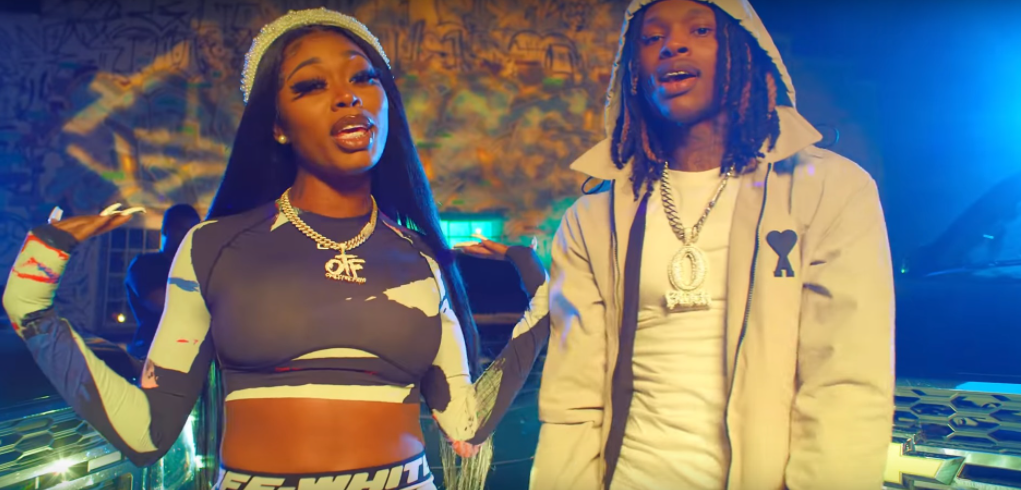 Source: @flipboard
By his teen years, he had been arrested multiple times and would spend years in and out of jail before he turned to rap in 2018. On 21st November 2012, Benett was arrested and booked in Cook County jail for unlawful possession of a firearm. On 24th July 2014, he was arrested in connection with a shooting in May 2014, resulting in the death of a man and injury of two others. He was even charged with 1 count of murder and 2 counts of attempted murder. The shooting took place at 5700 South Lasalle Street in Englewood, Chicago. In June 2019, he and Lil Durk were arrested in connection to a shooting in Atlanta. Von co-defended Durk and the two rappers appeared before a judge in a Fulton County courtroom for a probable cause hearing. Prosecutors claimed the two men robbed and shot a man outside a popular Atlanta drive-in on 5th February 2019.
King Von's Net Worth 2020
King Von was a successful rapper as well as a songwriter who had earned a decent amount of money and popularity from the music industry. The net worth of King Von is estimated to have $400 Thousand as per sources at the time of his death and his salary is estimated to have between $82.5K-$109K as of 2020. He had either endorsed or promoted various brands such as "RICCHEZZA". Prior to his death, he was living a cool lifestyle. His major source of earning is from singing and he is satisfied with his earnings.