Laurence Fishburne is an American actor, playwright, producer, screenwriter, and film director. He was the nominee of Academy Award( Oscar Award) for the best actor in a Leading Role in 1994. The mayor of Cambridge, Massachusetts, Kenneth Reeves, has awarded him the key to the city and declared February 24 "Laurence Fishburne" day in the city. Scroll down to know detailed information regarding his full biography, birthday, wiki, career, wife, net worth, and many more secrets.
Famous For
For his role as Morpheus, the hacker-mentor of Neo, played by Keanu Reeves, in the 1999 blockbuster science fiction film "The Matrix".
He is also known for his appearance in the TV series "CSI: Crime Scene Investigation" (2008-2011) and "Hannibal" (2013-2015).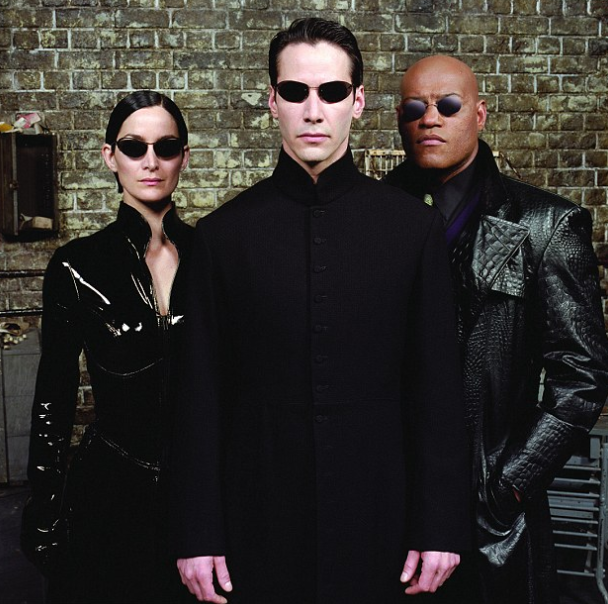 Source: @dailymail.co.uk
Early Life of Laurence Fishburne
Laurence Fishburne was born on July 30, 1961, in Augusta, Georgia, USA. His Birth name is Laurence John Fishburne III. He holds the American nationality and belongs to Black ethnicity. His Zodiac sign is Leo. His birthday falls on the 30th of July every year. His father's name is Laurence John Fishburne Jr. who was a juvenile corrections officer. His mother's name is Hattie Bell, junior high school mathematics. His parents got divorced when he was still a child. He was grown up by his mother in Brooklyn, New York. He attended and graduated from Lincoln Square Academy in New York. Growing up he became interested in acting.
Career of Laurence Fishburne
Laurence began his career by acting at the age of 12. In 1973, he made his acting debut by appearing as Joshua Hall on the ABC soap opera "One Life to Live".
Then, he played a supporting role in the 1979 epic war film "Apocalypse Now".
In the early 1980s, he worked as a bouncer at punk rock clubs.
The same year he also appeared in the movies Band of the Hand, Death Wish 2, and The Cotton Club, and had a minor role in the Steven Spielberg film "The Color Purple".
In 1984 he played stage drama "Short Eyes" and another stage drama "Loose Ends" in 1987 which were both produced at Second Stage Theatre in New York City.
In 1988 Fishburne starred in the action film "Red Heat" beside Arnold Schwarzenegger and James Belushi.
In 1990, he played in the crime thriller movie "King of New York". In 1991 he starred in teen drama movie "Boyz n the Hood".
In 1993 he played the role of Ike Turner, Sr. in the film "What's Love Got to Do With It".
In 1995 he starred in the American drama ensemble film "Higher Learning". He played the role of Morpheus in the 1999 blockbuster science fiction film "The Matrix". He reprised his role as Morpheus in the Matrix sequels "The Matrix Reloaded" and "The Matrix Revolutions" in 2003.
In 2006, he appeared with Tom Cruise as Theodore Brassell, in the second sequel of the IMF film "Mission: Impossible III".
Laurence provided the voice of the narrator for the Teenage Mutant Ninja Turtles film "TMNT" in 2007 and also provided the voice of the Silver Surfer in the 2007 film "Fantastic Four: Rise of the Silver Surfer".
In April 2008, Fishburne returned to the stage in the Broadway production of "Thurgood".
From 2008 to 2011, he starred as Dr. Raymond Langston on the CBS crime drama "CSI: Crime Scene Investigation" and from 2013 to 2015 starred as Special Agent Jack Crawford in the NBC thriller series "Hannibal".
In 2013, he portrayed Perry White in the Zack Snyder-directed Superman reboot Man of Steel and in 2016 reprised his role in "Batman v Superman: Dawn of Justice" as part of the DC Extended Universe. Fishburne played Bill Foster in the film "Ant-Man and the Wasp" released in 2018 as part of the Marvel Cinematic Universe.
As of 2020, Laurence is currently serving as co-creator and executive producer in the Marvel Animation/Walt Disney Television Animation series "Moon Girl" and "Devil Dinosaur".
He has also plan to produce a movie based on Brazilian author Paulo Coelho's novel "The Alchemist".
Achievement and Awards
Laurence Fishburne has achieved and won a number of accolades in his nearly five decades-long acting career in the American film Industry. His biggest achievement in his acting career is his nomination for Best Actor in a Leading Role in the Academy Awards (Oscar Awards) of 1994. Besides that, he won the 2015 Saturn Award for Best Supporting Actor on Television for his role in TV series "Hannibal". In 2006 he won Black Movie Award for Outstanding Performance by an Actor in a Supporting Role. He won MTV Movie Award for Best Fight in the movie "The Matrix" in 2000. In 1995, he won NAACP Image Award for Outstanding Supporting Actor in a Motion Picture. In 1997 he won Emmy Awards for Outstanding Made for Television Movie for his role in "Miss Evers' Boys". In 2007 he won NAACP Theatre Awards for Best Male Lead-Equity for his role in the play "Without Walls" in 2007.
Personal Life of Laurence Fishburne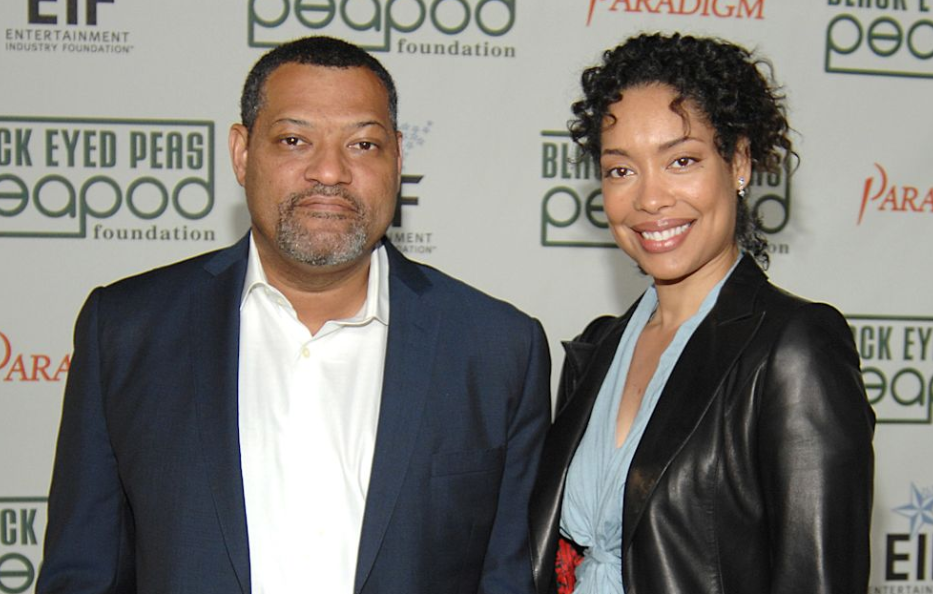 Source: @aol.com
Laurence Fishburne is a married man. He has married two times in his life. His first wife was actress Hajna O. Moss with whom he married in 1985 in New York. The couple became the parents of their two children: son Langston born in 1987 and daughter Montana Fishburne born in 1991. However, Laurence and Hajna got divorced in the 1990s. Then he re-married actress Gina Torres on September 22, 2002, at The Cloisters museum in New York City after one and a half years of their engagement in February 2001. Together they have a daughter born in June 2007. However, they got separated on September 20, 2017, and divorced on April 16, 2018. His sexual orientation is straight.
Body Measurement of Laurence Fishburne
Laurence Fishburne is a good looking man with a well-maintained body physique. He stands 6 ft tall and weighs 89 kg. His body measurement is 42-36-16 inches. His hair color is black and eye color is Dark Brown. Overall, he has got a healthy body with a charming personality.
Net Worth of Laurence Fishburne
As of 2020, The net worth of Laurence Fishburne is estimated to be the US $30 million. His income sources include his acting career, Film Producer, and Director. He also earns additional income by playing Drama as a stage actor in Theatre. He used to earn $350,000 per episode by playing on the CBS crime drama "CSI: Crime Scene Investigation" and $175k per episode for his role in the NBC thriller series "Hannibal". He owns a mansion in Hollywood Hills, Los Angeles as well as in New York City in the Castle Village Co-Op in the Hudson Heights section of Washington Heights. He owns 2015 Kia K900 which is worth $60,000.