About Louise Redknapp
The famous British singer, songwriter, and TV personality, Louise Redknapp is famous for being a judge on the UK version of the "So You Think You Can Dance" and also known for publishing her own book "You've Got This: And Other Things I Wish I Had Known" on 4th March 2021. She gained recognition through her solo success with platinum-selling albums "Naked", "Woman In Me", "Elbow Beach" which consist her singles such as "Light of My Life" (which reached number 8 on the UK charts), "In Walked Love", "Naked" (Which peaking at number 5 in the UK and certified platinum by the BPL for over 300000 copies sold), "Undivided Love" (UK #5), "One Kiss from Heaven" (UK #9), "Let's Go Round Again" (UK #10), "2 Faced", "Arms Around the World" (UK #3), "Beautiful Inside", "Pandora's Kiss". On 17 January 2020, she released her fourth solo studio album "Heavy Love" which consists of her singles "Lead Me On", "Small Talk", "Breaking Back Together", "Not the Same", "Hurt", "Stretch".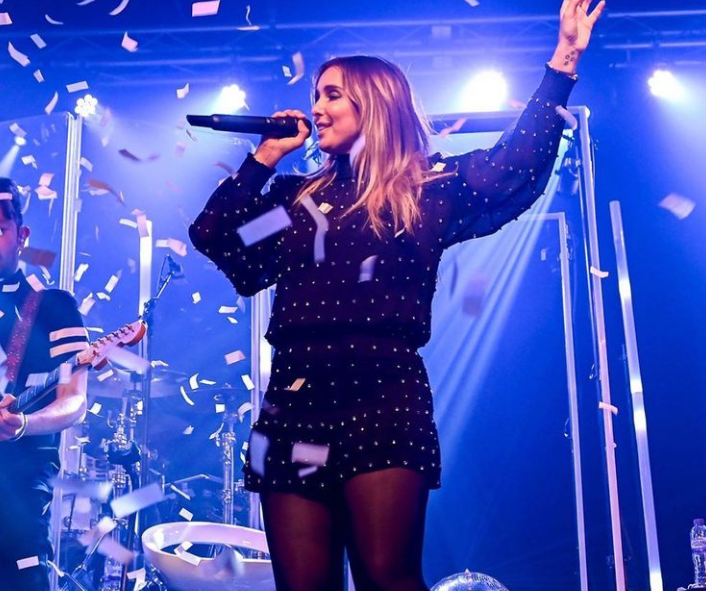 Source: @instagram.com/louiseredknapp
Besides music, Louise Redknapp has presented editions of "SMTV Live", "Soccer Aid: Extra Time", "This Morning", "The Truth About Size Zero", and many more. She is also known as her own paraben-free make-up range "Wild About Beauty" online, which launched in 2012. She reached the finals in the Fourteenth series of BBC One's "Strictly Come Dancing" in 2016. She was named the "Sexiest Woman of the Decade" in the July 2004 FHM edition, "Sexiest Woman in the World" by readers of Sky Magazine in 1997 and has graced covers of magazines "Smash Hits", "GQ". She had her first TV show "Entertainment UK", and she made her debut film "The Hot Potato" alongside Ray Winstone, and released her first solo album "Naked" producing 5 his songs. She started her musical career at the age of 15 when she met the music producer Denis Ingoldsby, who was forming an all-girl group. She joined the band named "Eternal" (1992) which performed R&B and recorded a number of hits during 1990. The girl group released their debut album "Always & Forever" (1993) which became the first album by a female group to achieve over a million sales in the UK.

Early Life and Family
Louise Redknapp stepped into this world for the first time to her parents on 4 November 1974 with the birth name of Louise Elizabeth Nurding but she is known by the name Louise Elizabeth Redknapp as she adopted her husband's surname i.e Redknapp. Her birthplace is in Lewisham, London, England, and she was born under the star sign or zodiac sign of Scorpio. She holds the nationality of British and she came from a British-White ethnic background which makes her the race of White. As of 2021, she will be celebrating her 47th birthday on 4th November whereas she is now 46 years old. By religion, she is Christian.
Louise Redknapp was born to her parents: Lynne Nurding (Mother), who worked at Gatwick Airport, and Tim Nurding (Father), who was a builder. She grew up with her two brothers: Sam Nurding & Joe Nurding in Eltham, London, and Oxted, Surrey. She describes herself as having come from a single-parent family with her mum.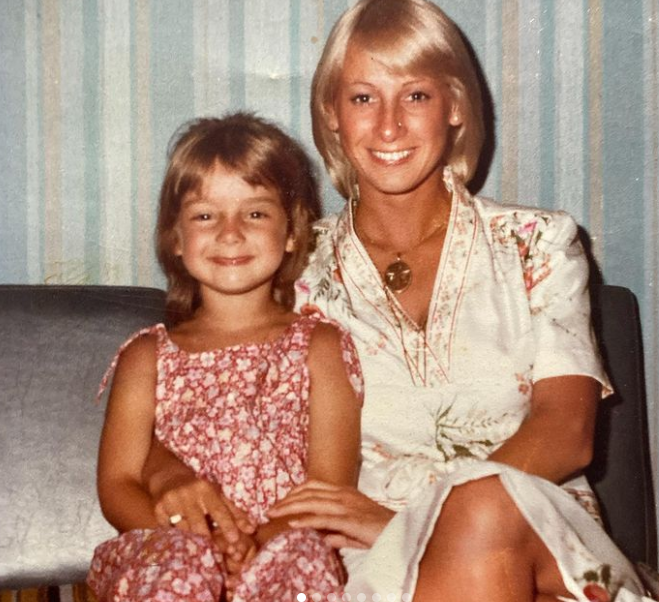 Source: @instagram.com/louiseredknapp
For education, Louise Redknapp attended Imberhorne Secondary School. Then she got a scholarship and in 1985, she joined the Italia Conti Academy of Theatre Arts in London at the age of 11, where she met her future Eternal Colleague Kelle Bryan on her first day.

Louise Redknapp Affairs and Husband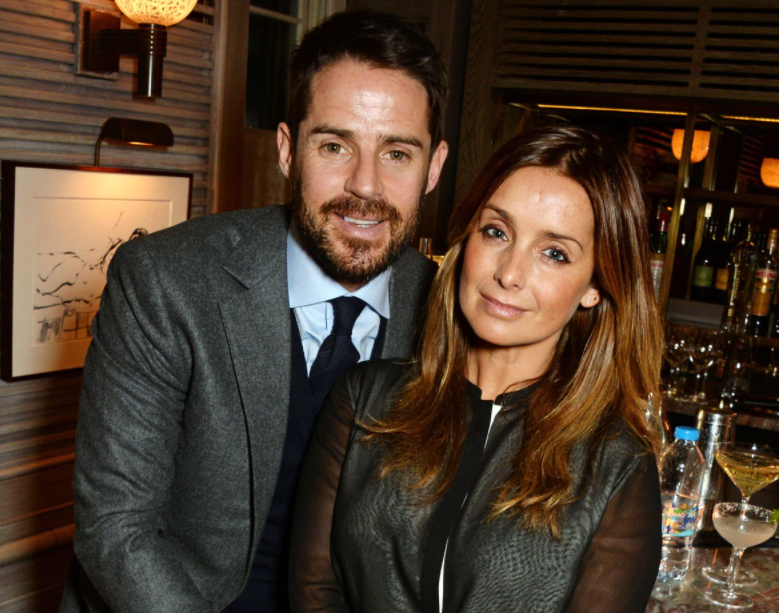 Source: @mirror.co.uk
Louise Redknapp is currently single and she is enjoying herself. She was previously married to a football player and television pundit, Jamie Redknapp on 29 June 1998. The couple got married at a ceremony in Bermuda. The couple is blessed with two children: a first son named Charles William (Born on 27 July 2004) (named after her grandfather) at London's Portland Hospital who died on the day that she found out that she was pregnant and their second son, Beau Henry Redknapp was born on 10th November 2008 at Portland Hospital. She confirmed in September 2017 that she had separated from her husband and after 19 years of marriage. She got divorced on 29 December 2017. By sexuality, she is straight.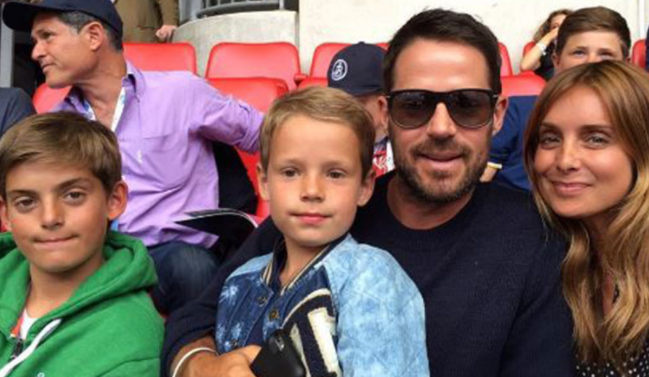 Source: @hellomagazine
Louise Redknapp Net Worth
Louise Redknapp's major sources of income from her singing, and songwriting career but she is also making cool money from her acting, presenter, fashion blogger career. Her estimated net worth is around $5 million as of 2021. Her exact salary income has not disclosed yet but she possibly earns millions of dollars every year. She is represented by agent Adam Maskell of the Cole Kitchen Personal Management Ltd. in London. However, she has featured in various advertising campaigns such as "Safe & White", "Omega 3", "British Telecommunications Group", "Triumph Lingerie" and also became a brand ambassador for the new orbit gum in 2007 "Complete detox guide to teeth and mouth and a mode" for Avon. In 2002, she signed a £1.5 million contract with her manager Oliver Smallman's Positive Records.
In addition, She has featured in many charity activities such as "The Apprentice" (2008) in a celebrity edition, to raise money for charity, a single "Pandora's Kiss/ Don't Give Up" (2003) raise money for Breast cancer Care's "Tickled Pink" and "Mothers4Children" in November 2009.

Louise Redknapp Body Measurements - Height and Weight
The height of a pretty singer, Louise Redknapp is 5 ft 4 in or 163 cm. She has a perfect body weight of 56 Kg with a slim body build. She has a light blue eyes color and blonde hair color. Her body measurement is 36-24-35 inches and her dress size 6US, bra size 34C, shoe size 8US. She has suffered a diagnosis of back pain from endometriosis, and treatment by laser surgery.

Discography
Studio Albums
1996- "Naked"
1997- "Woman in Me"
2000- "Elbow Beach"
2020- "Heavy Love"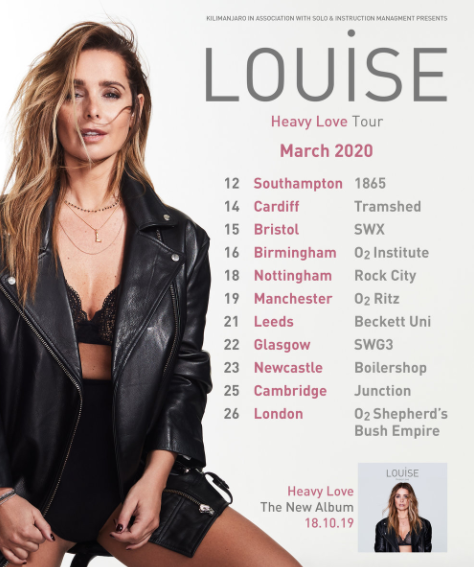 Source: @simonjonespr
Compilation Albums
2001- "Changing Faces-The Best of Louise'
2002- "Finest Moment"

Singles
1995- "Light of My Life"
1996- "In Walked Love", "Naked", "Undivided Love", "One Kiss from Heaven"
1997- "Arms Around the World", "Let's Go Round Again"
1998- "All That Matters"
2000- "2 Faced", "Beautiful Inside"
2001- "Stuck in the Middle With You"
2003- "Pandora's Kiss/ Don't Give Up"
2019- "Stretch", "Small Talk", "Lead Me On", "Breaking Back Together", "Not the Same", "Hammer"
2020- "Hurt"

Other Tracks
1995- "Real Love" (Light of My Life" B-side)
1996- "All Of You" ("In Walked Love" B-side), "Do Me Right" & "Keep the Lovin' In" ("Naked" B-side), "How in the World", "Better Next Time" ("Undivided Love" B-side)
1997- "Don't Be Shy" ("Arms Around the World" B-side/Woman in Me album track), "Intimate" (Arms Around the world's B-side), "Just When I Thought" & "How You Make Me Feel" (Lets's Go Round Again" B-side), "Distraction" (Japanese Woman in Me album bonus track)
1998- "Woman in Me (Live)" & "When Will My Heart Beat Again (Live)" ("All That Matter's" B-side), "If I Can't Have You" (A Tribute to the Bee Gees album track)
2000- "Say Yes" ("2 Faced" B-side), "Lost" ("2 Faced" B-side/Elbow Beach album track), "Clear Water" & "Better Back Off" ("Beautiful Inside" B-side)
2003- "Don't Give Up" ("Pandora's Kiss" B-side)

Awards and Nominations
NME Awards (1998, 1999)
Smash Hits Poll Winners Party (1996, 2000)