An American director, screenwriter, producer as well as an actress is named for Maggie Carey. Moreover, she has directed comedy shorts for television, and she wrote and directed the 2013 film The To Do List. She has directed episodes of several super hit primetime television comedy series, including 'Brooklyn Nine-Nine', 'Silicon Valley', 'Single Parents', and more.
Famous For
For her work in the film "The To Do List".
For her role in Dance Club (2002), Cinema Six (2012), Human Giant and more.
What is the birthplace of Maggie Carey?
In the year 1975, Maggie Carey was born in the USA. She was raised in Boise, Idaho. As of 2019, she celebrated her 44th birthday with her friends. There is no information about her parents and siblings. She holds an American nationality and her ethnicity is White. About her education, she attended Jackson Elementary, West Junior High and graduated from Borah High School in Boise in 1993. attended the University of Montana and graduated with a bachelor's degree in English literature. She went on to earn an MFA degree in film production from the University of Texas at Austin.
How Maggie Carey began her Career (Beginning-Present)?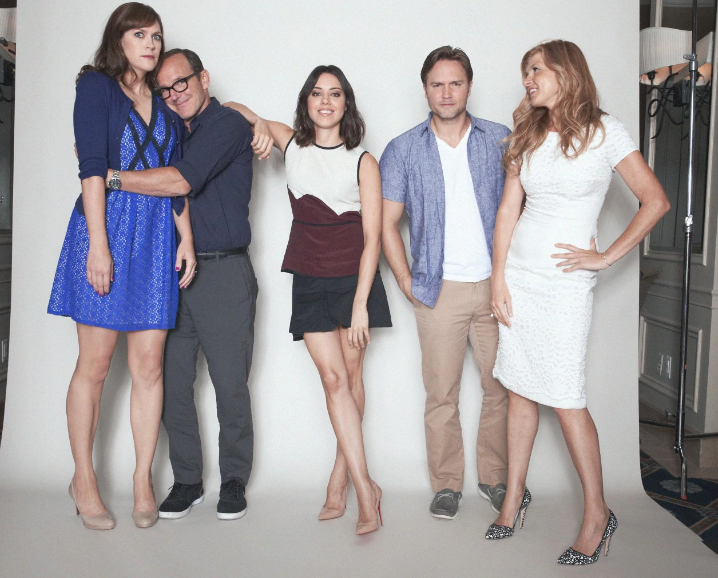 Source: @washingtonpost.com
Carey and Liz Cackowski created an online series called The Jeannie Tate Show in the year 2007.
She was a member of New York's Upright Citizens Brigade improvisation troupe.
She also performed with both the Upright Citizens Brigade Theatre in New York and Improv Olympics West in Los Angeles.
She then co-wrote and directed sketches for four episodes of Funny or Die Presents called "Lady Refs" about female referees working youth soccer games in the year 2011.
She also wrote and directed the low budget sex comedy, The To Do List, which was released in 2013; the film is set in her home state of Idaho in 1993, featuring a lead character who is the same age as Carey was then.
Her other works include Funny or Die Parents (2011), Silicon Valley (2014), Single Parents (2018), Brooklyn Nine-Nine (2016-2019) and more.
As an actress, she made her role in Dance Club (2002), Cinema Six (2012), Human Giant and more.
Is Maggie Carey Married?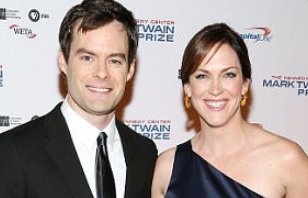 Source: @dailymail.co.uk
Yes, Maggie Carey is a married woman. She was married to actor Bill Hader in the year 2006. They met in Los Angeles, California, through a friend of Carey's from college. They have three daughters together: Hannah Kathryn, born October 6, 2009, Harper, born July 28, 2012, and Hayley Clementine, born November 15, 2014. Later, the duo separated in 2017. She filed for divorce in December of that year. The divorce was finalized in March 2018. As of today, there is no rumors about Maggie dating anyone. She still seems to be in love with Bill. At present, she is living a happy life and she is focusing on her career as well.
On the contrary, Bill Hader and Rachel Bilson have fueled dating rumors after they were spotted together at a Starbucks location in Tulsa, Oklahoma, on Saturday. Tulsa is Bill's hometown and the two were spending time with Bill's family, according to TMZ, which published a photo showing the former The To Do List co-stars together. Bill appears in the photo holding a cup of coffee with Rachel trailing behind, also holding a cup of coffee. The report that Rachel was spending time with Bill's family in Tulsa during the holiday season has sparked romance rumors. Fans are speculating it could mean that the two are taking their relationship to the next level. This is not the first time that Bill, 41, and Rachel, 38, have been romantically linked. They were reportedly spotted together last month at a restaurant in Los Angeles. A photo emerged online showing Bill sitting at a table while reportedly on a dinner date with Rachel.
What is the Net Worth of Maggie Carey?
The net worth of this famous multi-talented woman will be surely in million. As of 2019, her net worth is still under review. Moreover, her salary is still to get unfold yet but there is no doubt in the mind of her followers that she is earning a considerable amount of salary from her work. She is satisfied with her earnings at present. Her source of earning is from her directing career. She is a very hardworking woman and she never takes work for granted.
How tall is Maggie Carey?
With a slim body build, Maggie Carey looks very beautiful. She has got a charming personality and attractive looks. She has a tall height of 171 m with a balanced body weight of 60 Kg. Her body measurement is 32-26-32 inches. Her face shape is oval. Her eye color is brown and her hair color is brown-black. Overall, she has got a healthy body.